College Football Recruiting 2013: The Biggest Upcoming Recruiting Visits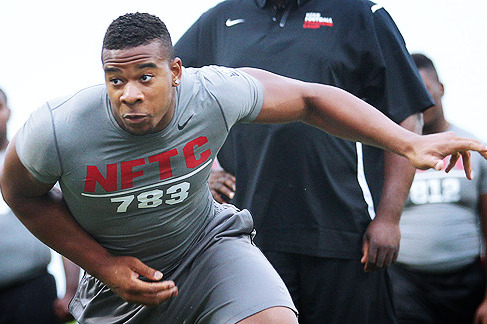 247Sports.com
Bringing in recruits on visits is crucial in the recruiting process. Having a prospect that you want to add to your program come in and see your campus, stadium, locker room, facilities, academic staff and visit with team personnel is vital to landing his signed LOI on the first Wednesday in February.
With the 2013 recruiting cycle being close to mid-Novemeber now, that means we're approaching the home stretch of recruiting. Visits this late in the cycle are huge because programs are hustling to leave lasting impressions of recruits before it comes time to make a decision.
The following list are some of the biggest upcoming visits.
Begin Slideshow

»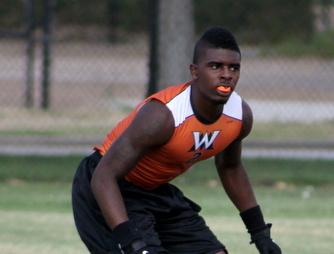 247Sports.com.
November 23 will be an exciting time for both Texas A&M and Tennessee, as Kameron Miles is set to visit the Aggies.
Tennessee is where the 6'2", 212-pound safety is committed, but with Derek Dooley possibly being fired, Miles may be looking to bolt from the Vols' class.
He's from Texas, and the Aggies are going to roll out the red carpet to next weekend to get him to flip his pledge to them, according to 247Sports.com.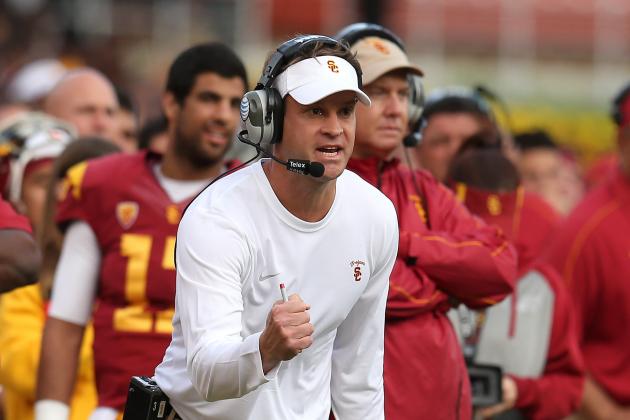 Stephen Dunn/Getty Images
247Sports.com
The Trojans have scholarships open after Max Redfield's de-commitment, and they are certainly going to use it. December 7 is when they will host S Leon McQuay III, and I think he could possibly commit by the time he leaves.
Also, 247Sports.com says on January 18, Auburn commit Trey Johnson will be in Los Angeles. Jalen Ramsey also will be in town then, and USC will use that time to re-solidify his commitment.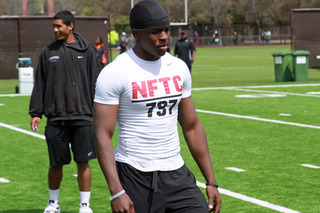 247Sport,.com
Johnson impressed me at a combine last spring, where he was an underclassman and held his own against bigger and older WRs.
He's just about 5'10", 180 pounds and plays with good toughness in man coverage. Stanford could be his leader, but UCLA also is in the mix.
247Sports.com reports Johnson will be in Westwood this weekend.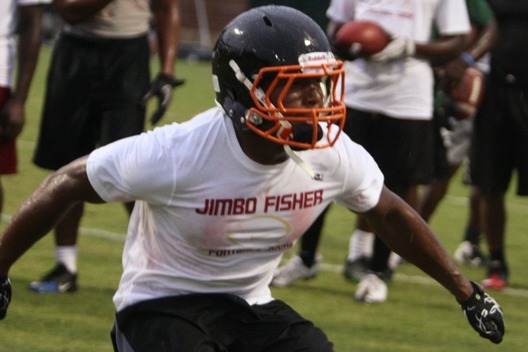 247Sports.com
Oregon is always interested in adding more speed and quickness to its offense. That is why even though it already holds commitments from Thomas Tyner and Dontre Wilson, it still is going after Folston.
At 5'9", 185 pounds, the Florida scat back fits well in the Ducks' high-octane style offense. They are set to host him this weekend, reports 247Sports.com.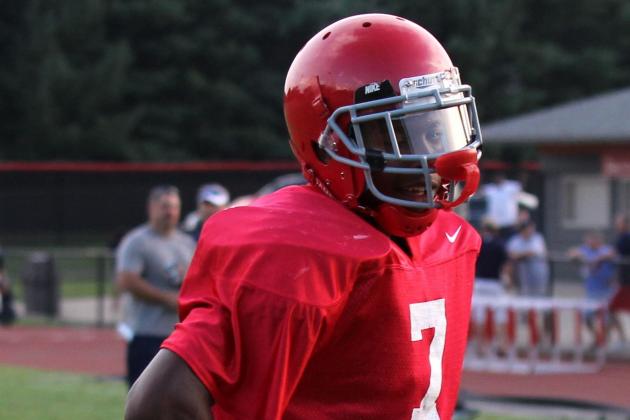 247Sports.com
Ramsey is one of the top cover corners in the country. At 6'0", 190 pounds, he hails from Tennessee and is committed to USC, but Ramsey will take some visits.
There have been rumors of his pledge to Troy not being strong, and Florida seems to be a focal school on his case. 247Sports.com also reports that Washington and Alabama will be getting visits in the coming months.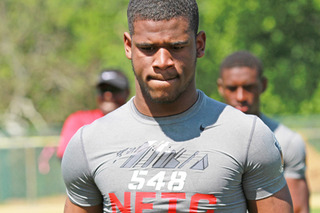 247Sports.com
Williams is an all-purpose type of back that plays at 6'1", 195 pounds. He's from Philadelphia and is interested in playing in Knoxville.
247Sports.com shows Williams is slated to trip to Rocky Top on November 23, so while Kameron Miles is College Station, the Vols will be hosting Williams.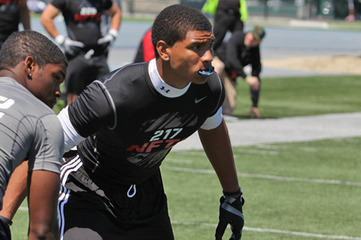 247Sports.com
Willis has had to cancel some of his visits recently and will likely put everything off until after the season. Scout.com reports that he is going to visit Virginia and LSU, and that Notre Dame won't get a visit.
UCLA will see him this weekend and then USC will get to host him later on this month. Willis probably will take all five of his official visits and even more unofficial visits.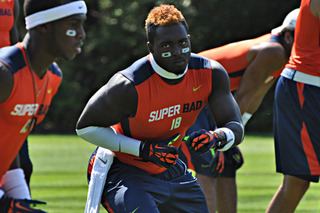 247Sports.com
With Ole Miss now being the practical front runner for Robert Nkemdiche, many recruits will now start to look hard at the Rebels. One of those recruits is RB Derrick Green, who's had Ole Miss is his top six for quite some time.
Hugh Freeze, according to 247Sports.com, will have a chance to make his personal pitch to the 6'0", 230-pound rock toter from Virginia next weekend. This is a very big visit.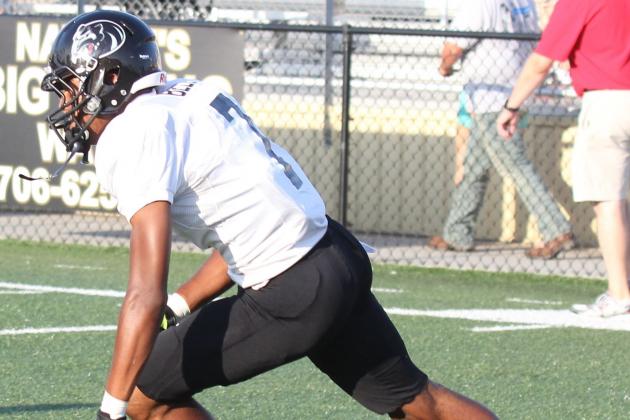 247Sports.com
Bell has maintained his top three of Tennessee, Ohio State and Alabama for a while now. He hasn't officially visited any of his final three, but probably will do so before National Signing Day.
Each visit will be crucial for each program, as Bell and his family seem extremely thorough. They ask questions and do their homework, so each of his final three schools must put on great weekend-long presentations.
Which all should be upcoming within the next few weeks or months.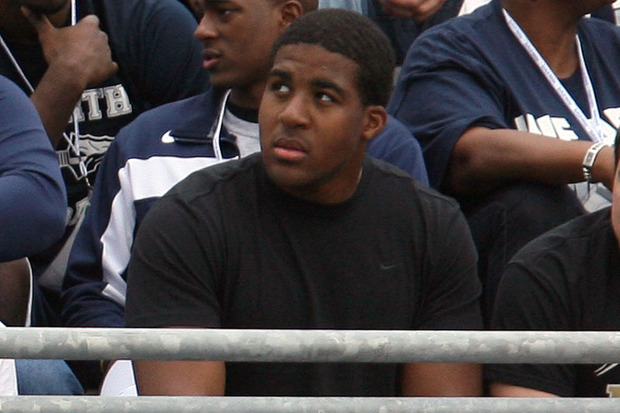 247Sports.com
Johnson is one of the best OT prospects in the country and is from Pennsylvania. He stands 6'6" and weighs as much as 285 pounds, combining good strength quickness and agility n his game.
247Sports.com reports that Johnson will be with fellow Keystone State prospect WR Robert Foster on November as they both will trip to Pitt.
Then Johnson has an unofficial visit to Ohio State planned on November 26 and plans on returning again to Columbus on December 7.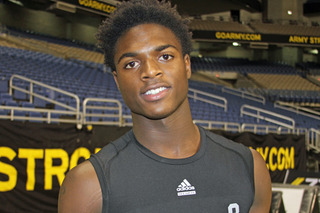 247Sports.com
When you come back from a trip and say that you are ready to commit, that usually means that school that you just came back from is where you want to go.
That is exactly what happened a few weeks ago with WR Robert Foster when he came back from Alabama. Yet Pitt has done a good job of sticking with him, and 247Sports.com says Foster will go spend the weekend with Paul Chryst starting Friday.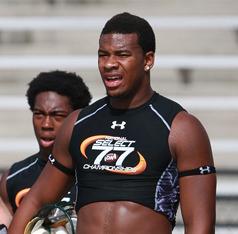 247Sports.com
It looks like the major players for Nkemdiche will be Ole Miss, Alabama, LSU, Clemson and Georgia. He's backed off his Clemson pledge and is back on the market.
The nation's No. 1 prospect, Nkemdiche likely will take his fair share of official and unofficial visits to all schools. Wherever he's at, just expect that program to be buzzing and to be pulling out the red carpet for him.
Edwin Weathersby is the College Football Recruiting Analyst for Bleacher Report. He has worked in scouting/player personnel departments for three professional football teams, including the New York Giants, Cleveland Browns and the Las Vegas Gladiators of the Arena League. He spent a year evaluating prep prospects and writing specific recruiting and scouting content articles for Student Sports Football (formerly ESPN Rise-HS). A syndicated scout and writer, he's also contributed to WeAreSC.com, GatorBait.net and Diamonds in the Rough Inc., a College Football and NFL Draft magazine.