Nebraska Football: Bo Pelini's 5 Biggest Weaknesses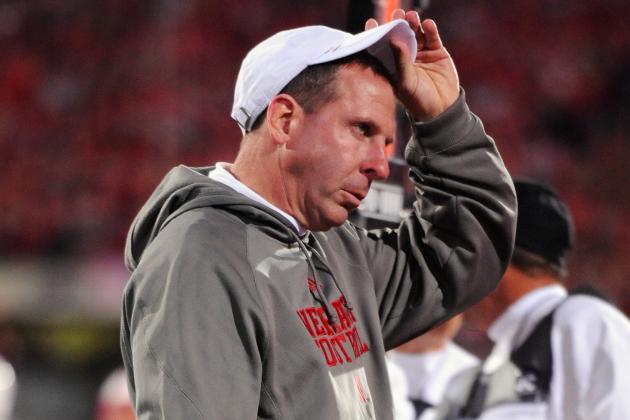 Jamie Sabau/Getty Images

Nebraska fans are notoriously brutal in their criticism of their head football coaches.
Tom Osborne was frequently criticized early in his career for being unable to win the big games, despite winning at least nine games every year. Frank Solich, despite tallying a nine-win season in 2003, still lost his job because of the 7-7 effort that preceded it. And Bill Callahan…well, he actually deserved all the criticism.
And this season, Bo Pelini has also felt the wrath stemming from the lofty, unmet expectations of Cornhusker nation. Following both of Nebraska's 2012 losses, calls for a change in command have rained down upon Pelini and his assistants. But as a result of a three-game conference winning streak, those voices have been silenced, at least for now.
Nebraska currently has a new optimism and confidence, but let's take a look at the problems that have plagued Bo Pelini during his time at Nebraska and see what he will need to overcome for his recent success to continue.
Begin Slideshow

»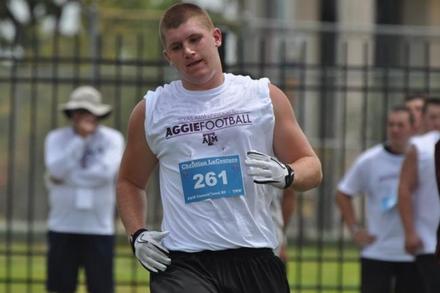 Christian Lacouture is the latest high-profile Husker recruit to decommit.
A problem for any head coach at Nebraska, recruiting may be the hardest task Bo Pelini faces as the Cornhuskers' head coach. The state of Nebraska is no hotbed for athletic talent, and convincing young men from Texas, southern Florida and southern California to bundle up and head to Lincoln is no easy task.
But recently, Pelini's recruiting practices have appeared questionable, even when compared to those of his predecessors, who were up against similar odds. While Pelini's first couple of teams included future NFL players like Ndamukong Suh, Eric Hagg, Prince Amukamara and DeJon Gomes, it is difficult to imagine that there is that caliber of talent in the defensive depth chart today.
A defense that used to make Heisman hopefuls like Colt McCoy and Jake Locker look silly now seems overmatched by elite talents like UCLA's Johnathan Franklin and Ohio State's Braxton Miller.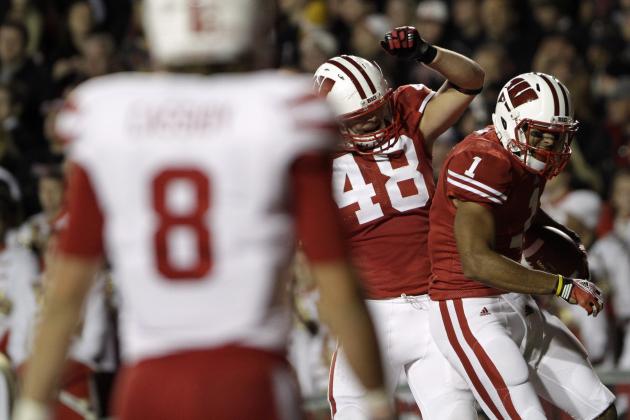 John Gress/Getty Images

It is no secret that the Huskers have been a completely different team, particularly on defense, when on the road in 2012, giving up 1,151 total yards at Pasadena and Columbus. But truth be told, this is no new problem for the Huskers.
While the Penn State game in 2011 was certainly a bright spot, that performance was greatly overshadowed by the blowout losses in Madison and Ann Arbor last year. And digging further back into the Pelini era, Husker fans are reminded of the brutal 62-28 loss to Oklahoma in Nebraska's last trip to Norman. While other strong road showings are sprinkled in between, the growing recent trend points clearly toward Pelini's problems with preparing his teams for hostile road environments.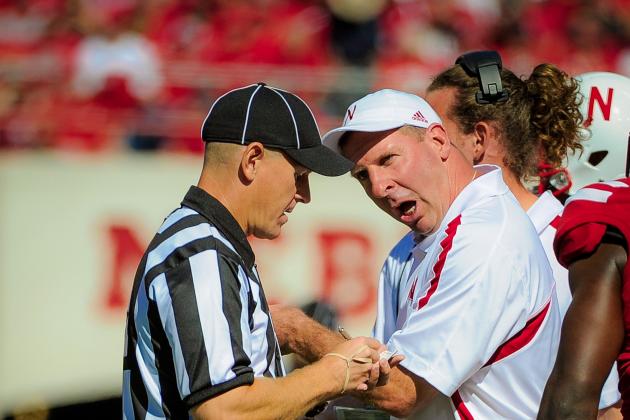 Eric Francis/Getty Images

It did not take long for Nebraska fans to see that Bo Pelini was a fiery character. Named the interim coach for Nebraska's bowl game against Michigan State in 2003, Pelini immediately made a name for himself, collecting a 15-yard penalty for his team by berating the officials for a blown call.
While the Huskers' concern for this tirade melted away after Bill Callahan was given the permanent head coaching job for 2004, it has since returned in Pelini's second stint at Nebraska.
A couple years ago, it came to a head after a particularly animated (and perhaps justified) Pelini stalked the referees all over Kyle Field at Texas A&M. And while Pelini is not making headlines this season, he has once again earned his team unsportsmanlike penalties for his sideline demeanor. Although these penalties have not had serious consequences thus far, Pelini needs to keep his emotions and, probably more importantly, his word choice under control when "discussing" calls with referees.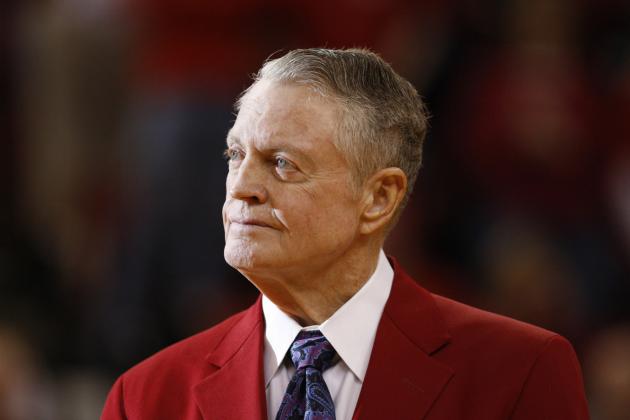 Bruce Thorson-US PRESSWIRE

Even though every coach is different and has his own quirks, there has definitely been a standard at the head coach position at Nebraska. Tom Osborne's stoicism and calm was and still is legendary across Nebraska. And his assistant and successor, Frank Solich, adopted the same style of leadership during his tenure.
But this norm, for better or worse, has been completely upset by Bo Pelini's emotional and outwardly intense demeanor. While it is anyone's guess which style will lead to more success, Pelini has certainly found some disgruntled fans across the state of Nebraska. Particularly in the older age groups which are much more accustomed to the quiet and reserved personalities of the Husker coaches of the '70s, '80s and '90s, Bo Pelini has found disapproval and has therefore been an easy target for those who are already uncomfortable with his sideline antics.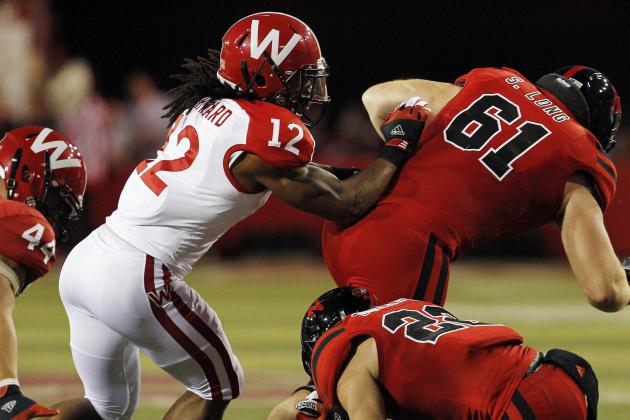 Bruce Thorson-US PRESSWIRE

While Bo Pelini's Husker teams have faced many big games during his tenure, a few games have stood out as particularly emotionally charged contests.
Following the highly controversial 2009 Big 12 title game, the Texas Longhorns visited an undefeated Nebraska team the next year for a matchup that was largely viewed as a redemption game for the Big Red. But what was supposed to be a revenge game for Nebraska only brought disappointment, as drops by Niles Paul and Rex Burkhead and multiple penalties upended Nebraska's perfect season.
Two years later, Nebraska welcomed Wisconsin to Lincoln, hoping to pay the Badgers back for their rude Big Ten welcome. Yet the Huskers came out as mistake-prone as ever, fumbling the ball three times and missing a field goal in the first quarter alone before composing themselves for a second-half comeback.
As Nebraska continues play in the Big Ten, new rivalries will form. And if Bo Pelini does not improve his team's preparations for these emotional games, it could spell more trouble for the Big Red.