College Football Recruiting 2013: Top 12 Uncommitted SEC Recruits & Predictions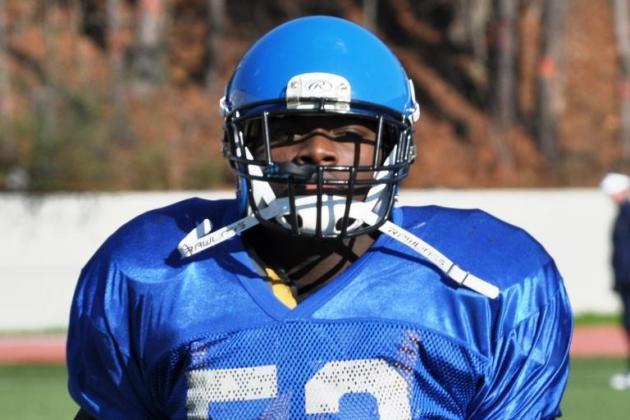 247Sports.com
More than likely again this year we will see one SEC team in the BCS title game. The conference is head and shoulders the best in college football and the main reason many hold it in such high regard is because of the talent level throughout the league.
For 2013 recruiting, the rich will surely get richer, as many of the nation's top prospects are slated to join SEC programs. In this piece, I want to look at the top 12 uncommitted SEC prospects and make an updated prediction on where they will sign.
Here we go SEC fans, what elite uncommitted prospects could be next to sign up and play n the conference?
Begin Slideshow

»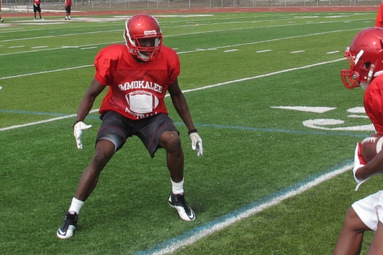 Alexander has been real coy and slick with giving up information regarding his recruitment. The 5'11", 175-pound cover corner from Florida has a great deal of interest, but no one knows what he's really thinking.
Alexander could be SEC-bound, but he could easily opt to spurn the powerful league. 247Sports.com lists schools like Clemson, Notre Dame, Texas A&M, Alabama, Boise State and Michigan State as his top suitors.
The Irish could be the selection, but watch out for Clemson, Boise State and Notre Dame.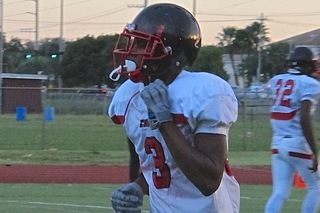 247Sports.com
Coley is from SEC territory, but based on his profile at 247Sports.com, he likely will not join the conference.
Florida State, South Florida and Marshall appear to be the top schools for the 6'1", 175-pound WR from Florida. The Gators and Louisville trail the initial three schools.
I have been predicting Coley would sign with Florida for a while, but now it appears he will head to FSU, or perhaps Marshall.
247Sports.com
At 6'3" and 210 pounds, North has imposing size and blazing speed. He presents a potential No. 1 WR option in college, as his raw physical tools are impressive.
From North Carolina, North has a top list that has Tennessee leading Florida, Georgia, Clemson and North Carolina, per 247Sports.com.
I say North winds up in Chapel Hill.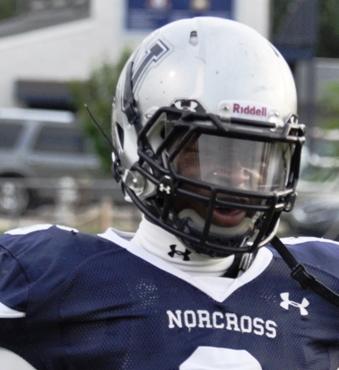 247Sports.com
Kamara is a heck of a player, and the 5'10", 195-pound running back is one of the main recruits in this year's class that I fully expect to make a lot of noise in college football.
This is a two-team race for the Georgia native. Alabama and Georgia are the racers, and this will be tight. However, the Crimson Tide have three RBs already in this class, so I think that could give the Bulldogs the edge.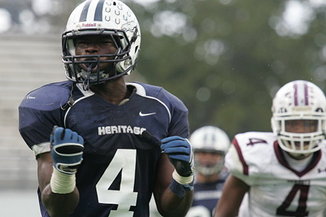 247Sports.com
Bryant is a 5'10", 205-pound RB from Florida that was once committed to Oklahoma. He has opened back up, and 247Sports.com lists Auburn, South Carolina and the Sooners as his main three schools.
He could opt to go back with OU, but Bryant seems set on playing in the SEC. My prediction is that he signs up to replace Marcus Lattimore at South Carolina.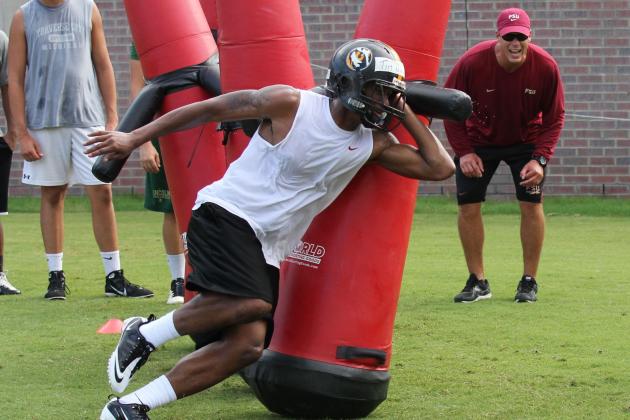 247Sports.com
Williams is a 6'4", 230-pound DE from Louisiana with great length, speed and quickness. His school is basically on the same property as LSU's campus, so the Tigers are definitely on him.
Alabama also would like to see him play full-time in Tuscaloosa too. Yet the two SEC powers may be trailing two ACC schools in Miami and Florida State.
In the end, however, it will be hard to turn down LSU.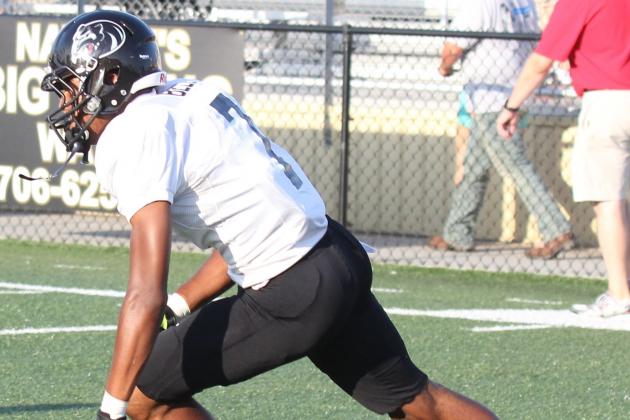 247Sports.com
Bell is a Southern guy at heart and is from Tennessee. He stands 6'0", 190 pounds and plays in Georgia. The Volunteers are one of his top schools, but Derek Dooley is fighting off Ohio State and Alabama.
If Dooley is not fired, I believe Bell goes to Rocky Top, but if Dooley is fired, then Ohio State is my prediction.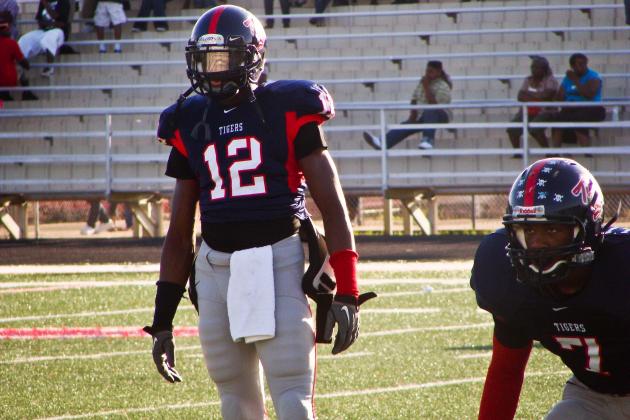 247Sports.com
Conner is from Mississippi and definitely will be playing college ball in the SEC. It just now comes down to where exactly the 6'1", 200-pound safety wants to go.
He plays for South Panola High School, which usually pipes players to Ole Miss. Yet Mississippi State, Alabama and LSU are hot after Conner also, so he has his fair share of options.
When it comes down to decision time, I still find it hard-pressed that Conner won't be at Ole Miss.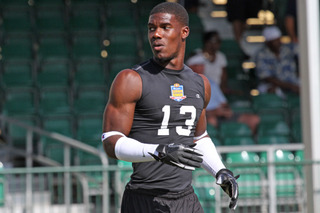 247Sports.com
A 6'3", 210-pound OLB from the Miami area in Florida, Thomas has great range, speed, athleticism, instincts and scheme versatility. He could go anywhere he wants and become a star.
I think his family prefers he stays home and plays at The U, but Florida State and Alabama are two schools who seem to be making the most in-roads with him.
This is tough one, but the fact that he could easily start as a true freshman while playing at home for Al Golden could win out.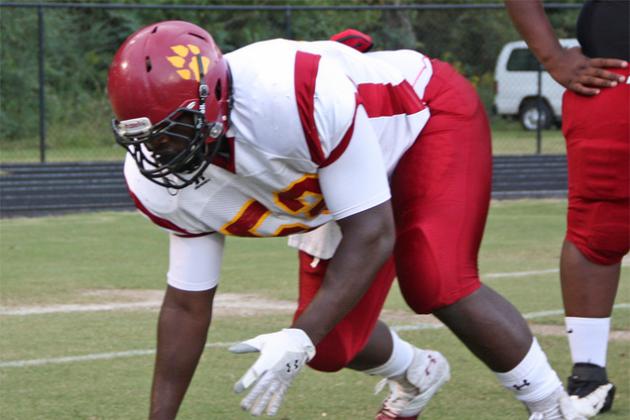 247Sports.com
The 6'3", 310-pound Adams is a super-quick and athletic DT from Georgia who probably will stay in the South. It appears, to me, that his mother is very involved in his decision-making, and staying close to her would be the ideal situation.
247Sports.com lists Auburn, Alabama, Florida, Georgia and Clemson as his top five schools. I believe Auburn will be the pick, but if Gene Chizik gets fired, then Florida or Georgia may have put on big enough impressions to land him.
247Sports.com
The 6'5", 230-pound pass-catcher from Texas will certain play in the SEC, as he's down to Texas A&M and LSU.
I get the impression from following Seals-Jones' recruitment that his father may prefer LSU while his mom would like to see him become an Aggie, which is where I predict he signs.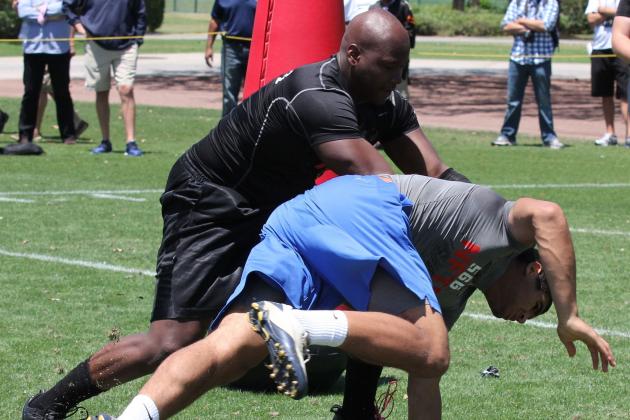 247Sports.com
Tunsil recruitment has taken a shape that we all have come to be familiar with. The main four schools are Alabama, Georgia, Florida and Florida State.
The 6'6", 295 LT prospect will take a visit to Tuscaloosa this weekend, and 'Bama and UGA are the likely two front runners. This is a tough call, but I'm changing my prediction for Tunsil, as I now think he'll sign with Alabama.
Edwin Weathersby has worked in scouting/player personnel departments for three professional football teams, including the New York Giants, Cleveland Browns and the Las Vegas Gladiators of the Arena League. He spent a year evaluating prep prospects and writing specific recruiting and scouting content articles for Student Sports Football (now ESPN Rise-HS). A syndicated scout and writer, he's also contributed to WeAreSC.com, GatorBait.net and Diamonds in the Rough Inc., a College Football and NFL Draft magazine.