The Biggest Liability on Every College Football Team in the BCS Top 25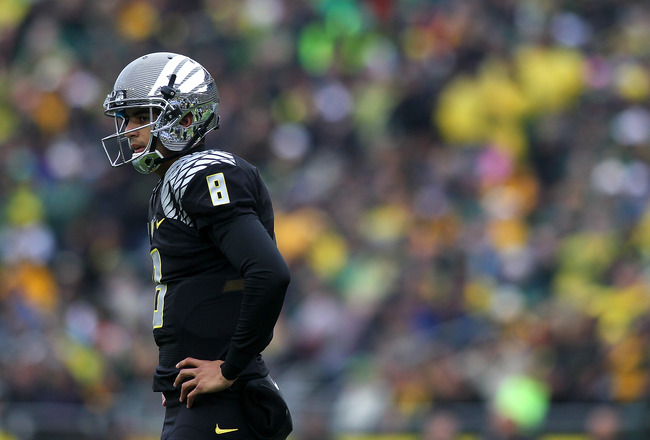 Jonathan Ferrey/Getty Images
With only a month to go in the college football regular season, teams inside of the top 25 are trying to position themselves both in their conference and also nationally.
While these teams that are nationally ranked have achieved a lot so far this year, they have done so in spite of liabilities that may sneak up and bite them in the month of November.
Here is a look at one liability that may cause issues for each top-25 team.
No. 25 UCLA: Defense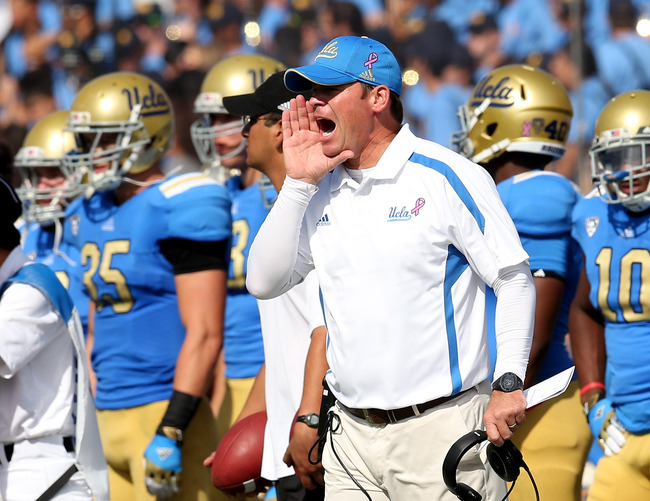 Stephen Dunn/Getty Images
While Jim Mora Jr. has done so great things at UCLA, one thing that still needs to show signs of improvement is the Bruins' defense.
Currently, UCLA is ranked No. 54 in the nation for average points given up, and if that does not change, the Bruins will not be able to compete with the likes of USC.
No. 24 Arizona: Defense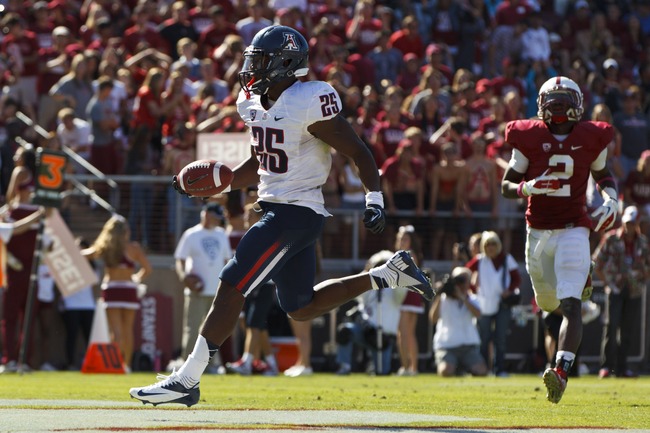 Jason O. Watson/Getty Images
Much like UCLA, Arizona has an issue and it is on the defensive side of the ball. This year, the Wildcats have been explosive on offense but when it comes to defense, it was been scary.
So far this year, Arizona has given up an average of 31 points per game, which puts a ton of strain on the offense to carry the load.
No. 23 West Virginia: Defense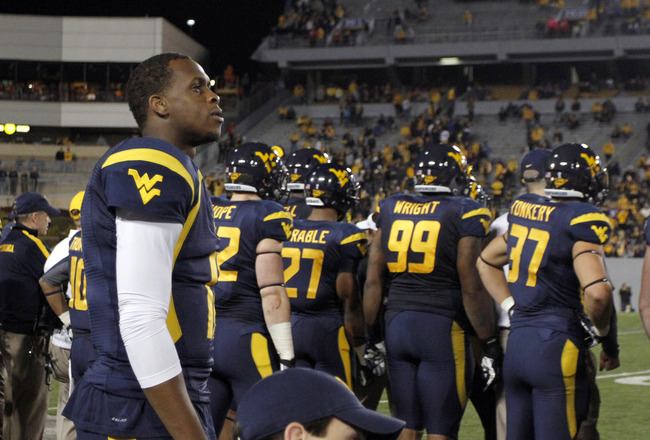 Justin K. Aller/Getty Images
Early on in the season, everyone knew that Geno Smith could put up huge totals and help lead the Mountaineers to some impressive victories. What wasn't known was the limitations of the defense.
After a hot start, the Mountaineers were blown out by both Texas Tech and Kansas State. Unless the defense can get things turned around, it could be the reason they slip out of the top 25 for good.
No. 22 Louisiana Tech: Utah State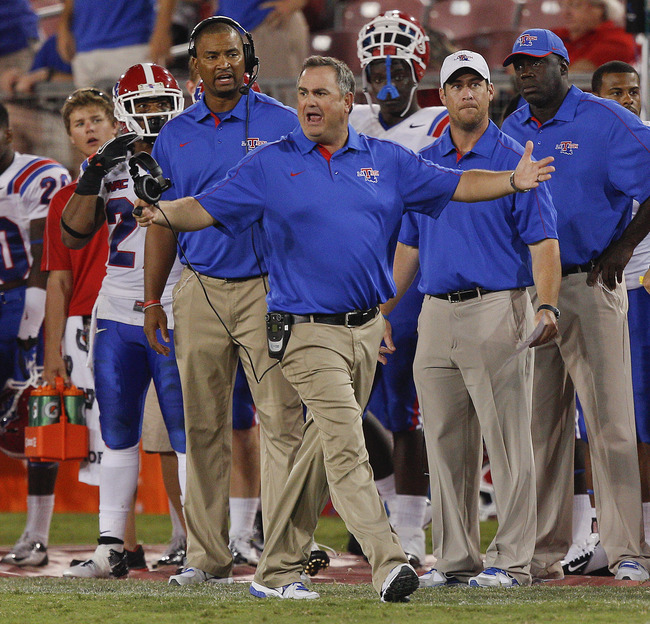 Bob Levey/Getty Images
While the 7-1 start and current first-place positioning in the WAC is nice, Louisiana Tech knows that this year's battle is far from over. The Bulldogs should cruise to a 9-1 record before facing their biggest liability of the year, Utah State.
The Aggies are also having a great season, which will likely mean that the conference race will be won in this game, opening the door for losing everything they worked all year for.
No. 21 Nebraska: Passing Game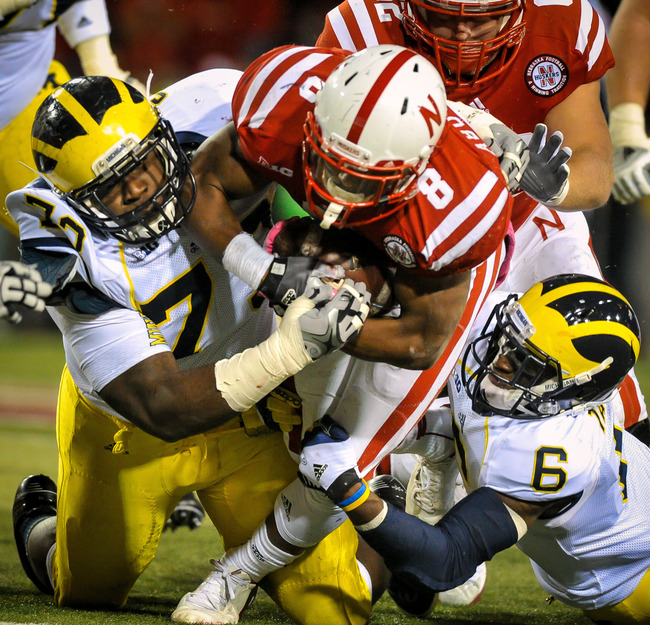 Eric Francis/Getty Images
The rushing attack of Nebraska is outstanding and allows the Cornhuskers to control the flow of the game. What possibly could hold them back is the fact that the passing game is not on track.
Currently, Nebraska ranks No. 71 in the nation for average passing yards per game. While Nebraska is doing well so far, this team could sink or swim based on the passing game.
No. 20 Texas Tech: Consistency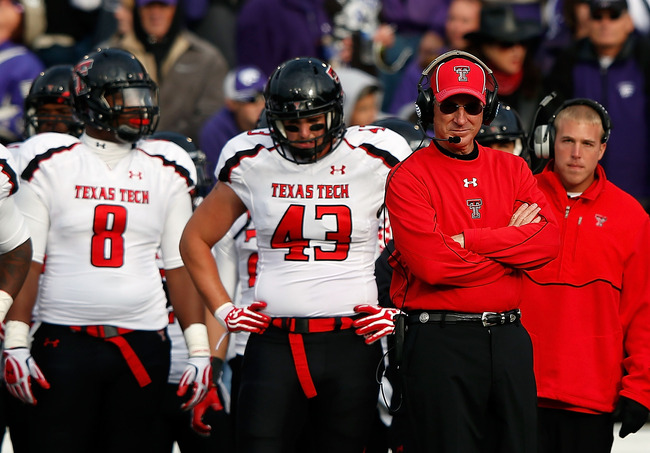 Jamie Squire/Getty Images
After falling apart last year, Texas Tech came out this year and looked like a focused team. Over the past four weeks, fans have been able to see the good, the bad and the ugly with this team, but most of all you have seen the inconsistency.
With four games remaining on the year, the Red Raiders have all the skills necessary to win this game, but they must come ready to play every week.
No. 19 Boise State: Disappearing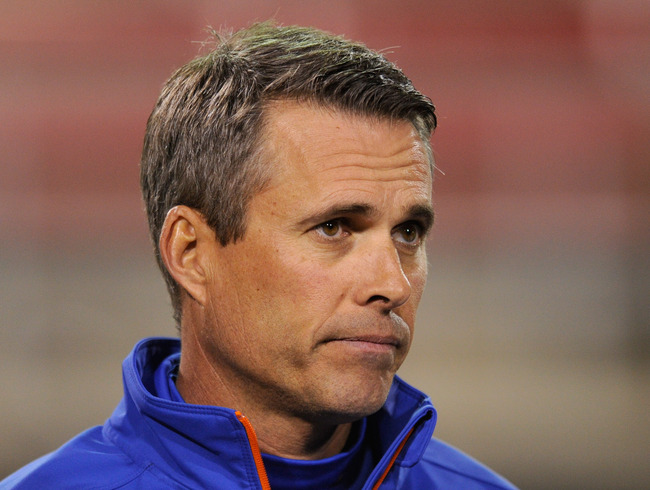 Ethan Miller/Getty Images
Despite only losing one game so far this year, the biggest liability for Boise State is that in terms of national relevance, the Broncos are starting to disappear.
This year there hasn't been any buzz around this team, and if Chris Petersen does not get things turned around quickly, the Broncos will become yesterday's news.
No. 18 USC: Penalties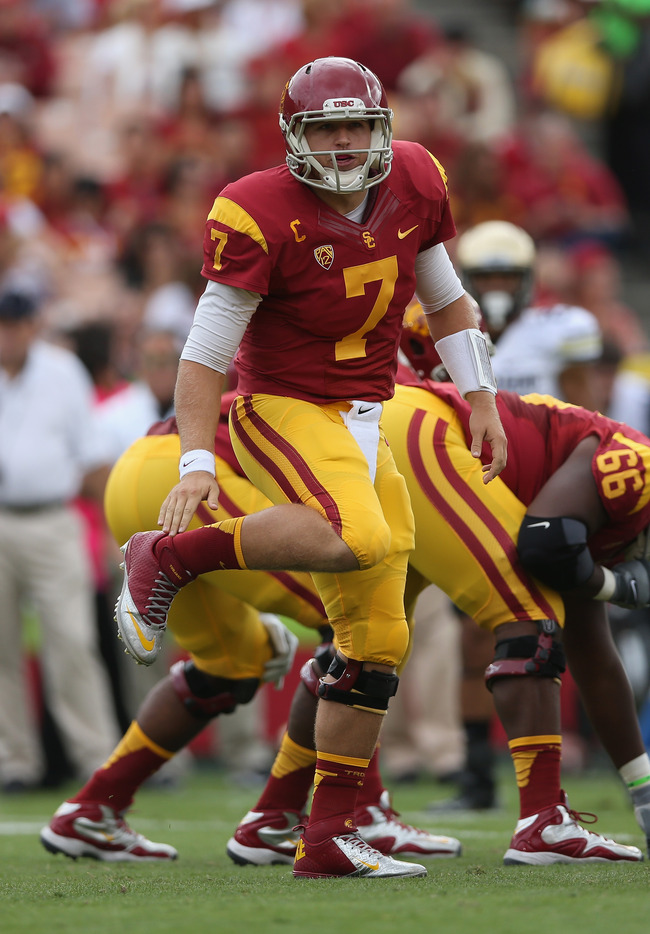 Jeff Gross/Getty Images
This was supposed to be a magical season for the Trojans. Matt Barkley was coming back for his final season with USC and was suppose to win a Heisman Trophy and lead the Trojans back to the national title game.
Instead of those dreams becoming reality, the Trojans have already lost two games and are ranked No. 120 in the nation in terms of penalties and penalty yards. If that continues this week, they will lose their third game of the year to Oregon.
No. 17 Mississippi State: Offense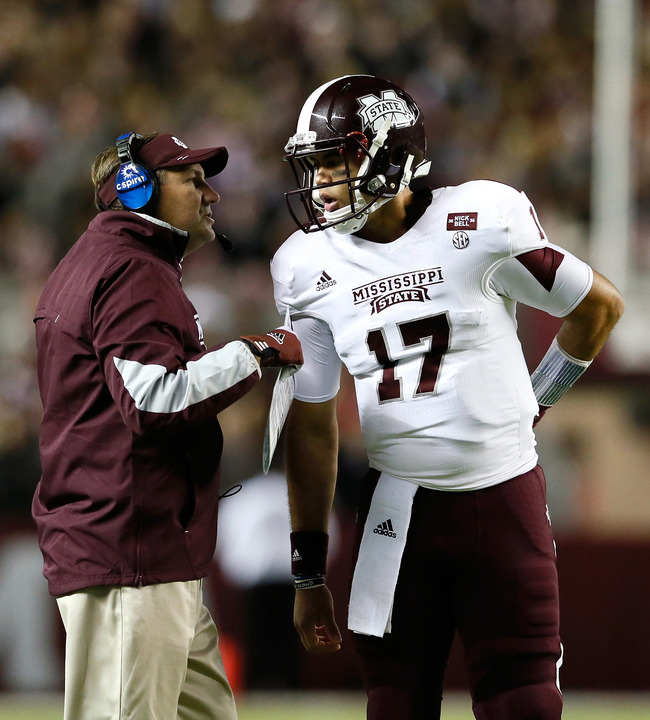 Kevin C. Cox/Getty Images
Off to a 7-1 start, Mississippi State has exceeded some people's expectations. While the hot start is great, one thing that has become clear is that this team is being carried by the defense.
Both the passing and rushing attacks are about average in terms of national rank, and if the Bulldogs want to make some noise down the stretch, they need the offense to rise to the challenge.
No. 16 Texas A&M: Schedule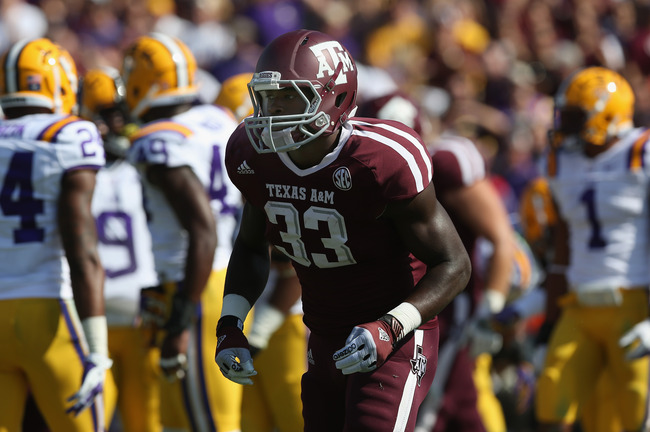 Ronald Martinez/Getty Images
The biggest liability for the Aggies is the schedule, specifically the next two games.
So far this year, Texas A&M has gone 6-2 and 3-2 in the SEC. These next couple of games against Mississippi State and Alabama will help define how well their first season in the conference will be viewed.
No. 15 Stanford: Josh Nunes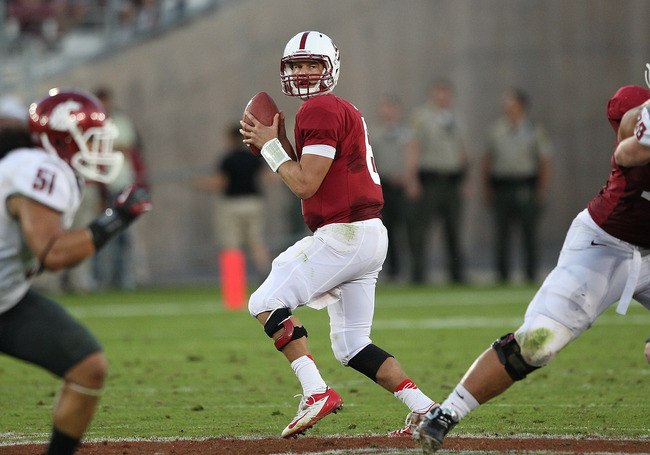 Tony Medina/Getty Images
Everyone knew that the loss of Andrew Luck would be rough and that the pressure would fall squarely on the shoulders of new quarterback Josh Nunes.
So far this year, Nunes has thrown 10 touchdowns and seven interceptions. With the big-play threat gone, teams are able to limit the Stanford offense, which has hurt them against the likes of Washington and Notre Dame.
No. 14 Oklahoma: Landry Jones and the Passing Game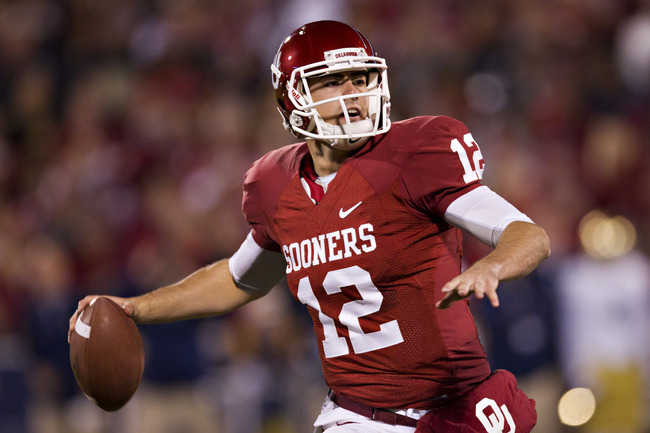 Wesley Hitt/Getty Images
After returning for his senior season, Landry Jones has only thrown 12 touchdowns this year through seven games.
Last year when Ryan Broyles suffered his knee injury, the passing game started to diminish, and that is a trend that has continued this year.
There is no doubt that Jones is a great quarterback, but this year the passing game has held back the Sooners in big games.
No. 13 Oregon State: Being Exposed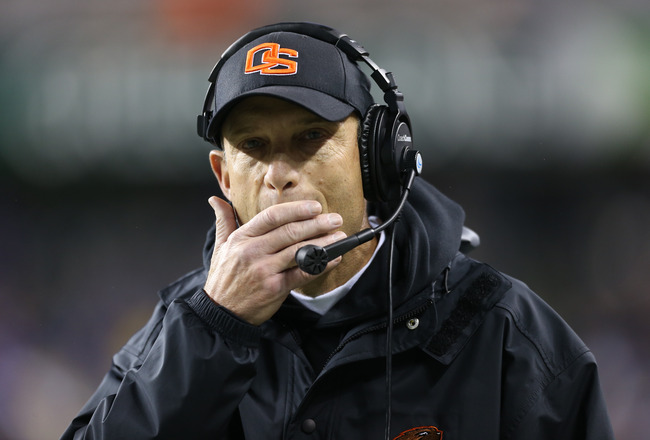 Otto Greule Jr/Getty Images
After a 6-0 start that saw the Beavers rise into the top 10 nationally, Oregon State was dropped last week by Washington.
Coming down the stretch, the Beavers are likely going to be exposed as an average team. They still have games against Arizona State, Stanford, Cal and Oregon, all of which they could easily lose.
No. 12 Louisville: Being in the Big East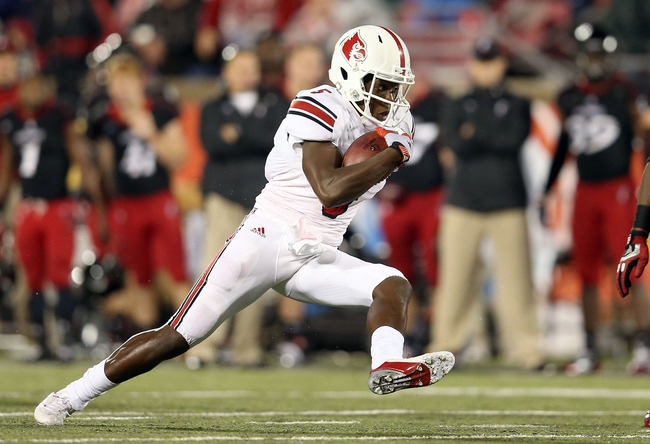 Andy Lyons/Getty Images
While Louisville is still undefeated, they are not receiving a lot of buzz because of the fact that they play in the Big East.
So far this year, the Cardinals have been able to navigate their schedule well, but without the ability to earn a signature win, they would likely be left out of the national title discussion regardless of what happens in front of them.
No. 11 South Carolina: Losing Marcus Lattimore
Joe Robbins/Getty Images
While the Gamecocks did fine after losing Marcus Lattimore last year, the kind of injury that Lattimore suffered this year threatens to take the winds out of their sails.
Going forward, South Carolina must put this injury in the back of its mind and remain focused for the last month of the season.
No. 10 Clemson: Secondary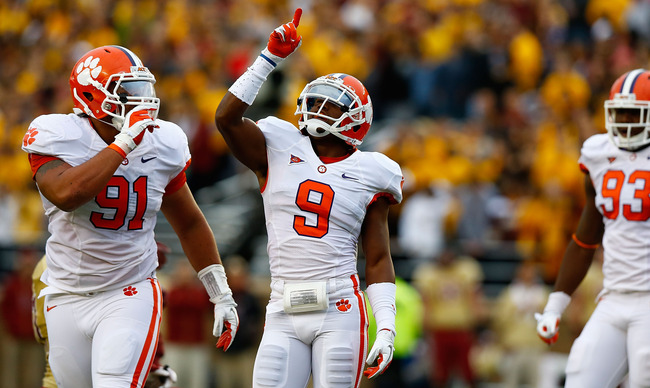 Jared Wickerham/Getty Images
While Clemson is still in the ACC race, one thing that has been a limiting factor and was a huge issue in their loss to Florida State was the play of the secondary.
Clemson has shown they can score with anyone, but the defense and especially the secondary needs to show they can hang with high-powered offenses.
No. 9 Florida State: Clemson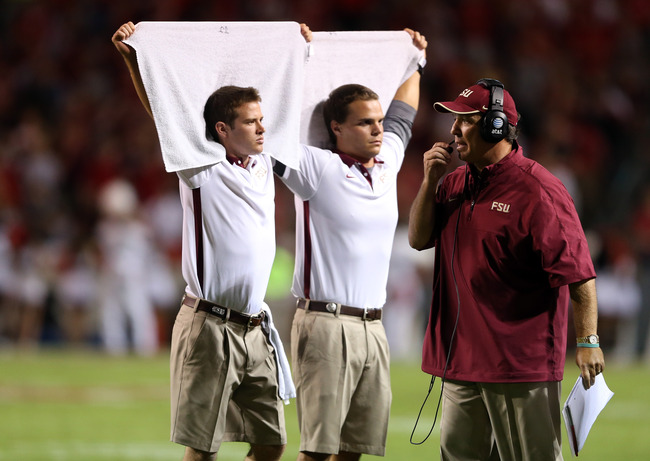 Streeter Lecka/Getty Images
With their loss to N.C. State, Florida State allowed Clemson to get back into the mix in the ACC race. Both teams have a loss in-conference but due to the head-to-head victory, Florida State holds the edge.
Clemson has continued to keep the heat on, and it will be interesting to see how the Seminoles handle the pressure in the stretch run.
No. 8 Florida: Passing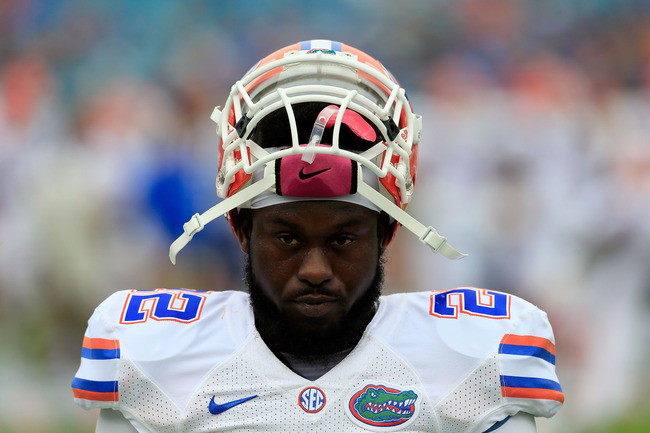 Sam Greenwood/Getty Images
Florida has gotten off to a great start this year, as they take a 7-1 record into this week's game. While the defense and rushing attack has been strong, the passing game is where the Gators fall off.
Nationally, the Gators rank No. 118 and are really struggling to get on track. If this doesn't change, Florida could drop another game this year.
No. 7 Georgia: Losing Focus
Sam Greenwood/Getty Images
With their win over Florida, Georgia has an outstanding opportunity to win out in the SEC and head back to the conference championship.
Now that the door is wide open for the Bulldogs, they need to remain focused for the rest of the year. They still have Ole Miss and Auburn on the schedule, two games they should win.
No. 6 Ohio State: Defense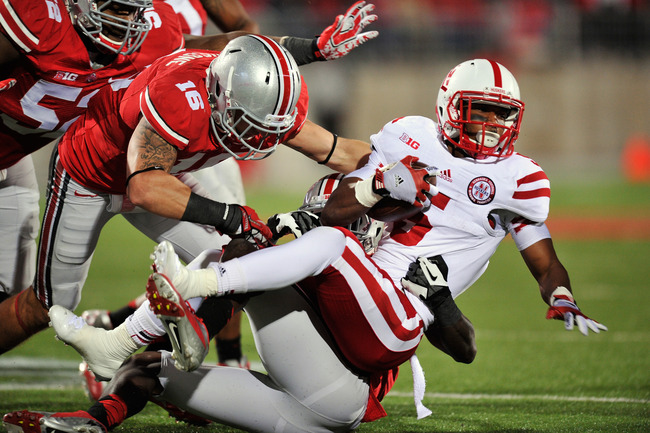 Jamie Sabau/Getty Images
Ohio State is still undefeated and having a great year. The Buckeyes have been great on offense, led by Braxton Miller, but the one question mark they have had is their defense.
In games against Cal, Nebraska and Indiana, the Buckeyes have given up over 25 points in each game. This is something that Urban Meyer will look to change.
No. 5 LSU: Offense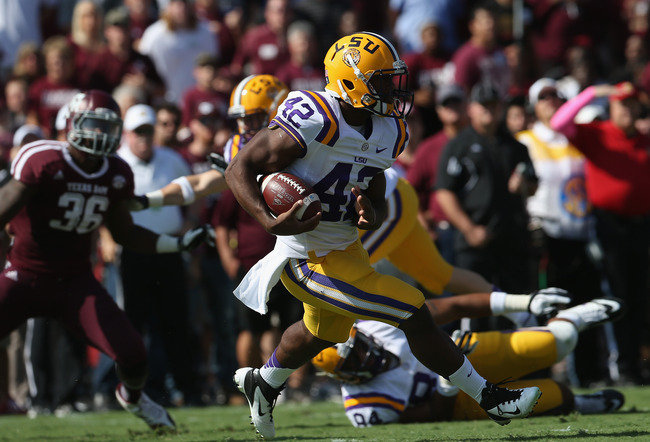 Ronald Martinez/Getty Images
One thing that has slowed the Tigers down this year has been their inability to show some consistency on the offensive side of the ball.
Last year, the Tigers had an outstanding defense, and not much has changed this year. If LSU can get the timely offense that they need, they could make a run at beating Alabama and winning the SEC.
No. 4 Notre Dame: Offense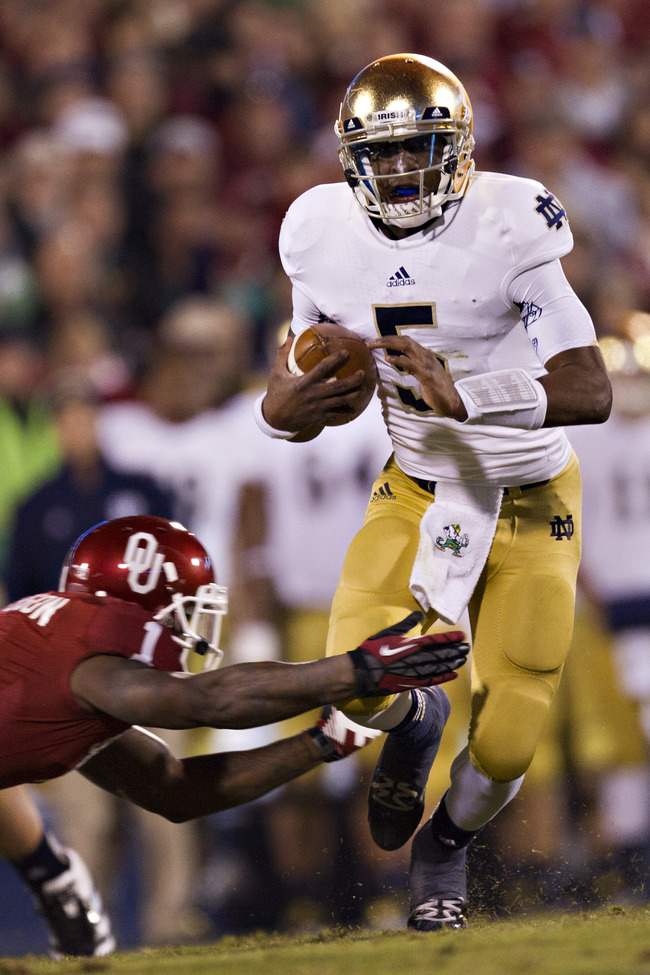 Wesley Hitt/Getty Images
So far this year, Notre Dame's defense has been stingy and has kept this team in every game that they have played in. Throughout the year, they have come up with stop after stop.
With the month of November left, the Irish need to make sure they do not continue to keep all of the pressure on the defense and put some points up on offense.
No. 3 Kansas State: Health of Collin Klein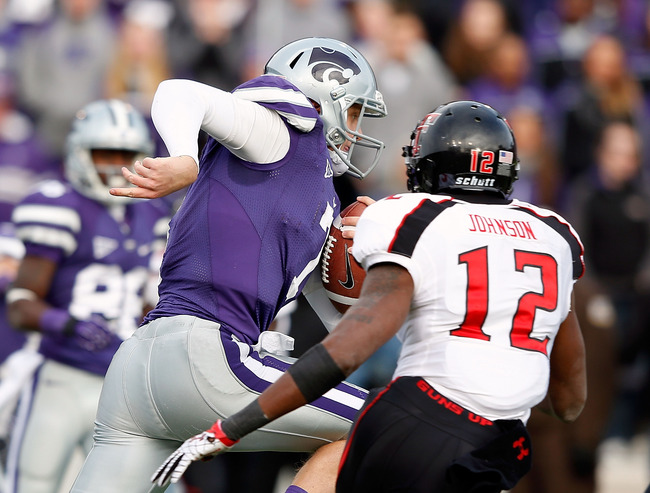 Jamie Squire/Getty Images
Kansas State is having an outstanding year and much of the success is due to the play of quarterback Collin Klein.
Klein has been outstanding in both the run and pass game, but with a tricky schedule still remaining, the Wildcats need to make sure that he does not take any big hits because losing him could derail this special season.
No. 2 Oregon: Turnovers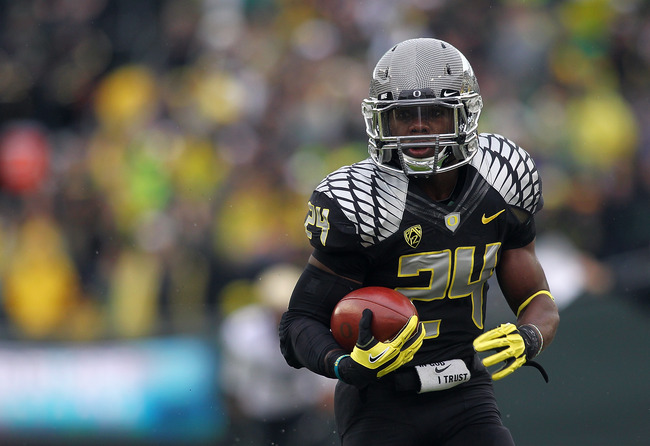 Jonathan Ferrey/Getty Images
While it doesn't seem like much is slowing down the Ducks this year, the one thing that could hold them back from their goals are the turnovers.
So far this year, the Ducks have shown that they put the ball on the ground a lot. While they have blown out all the teams they have faced, November will be more challenging, and an ill-advised turnover could cost them.
No. 1 Alabama: Untested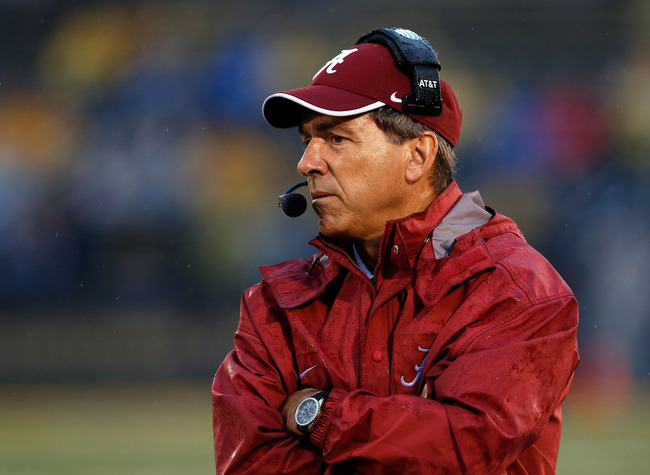 Jamie Squire/Getty Images
While we are all busy having an argument about who is the second-best team in the nation, Alabama has been put on top and declared untouchable.
Despite how impressive the Tide have looked this year, they have yet to play a team—outside of Mississippi State—that has shown much promise. Alabama does head to LSU this week, but it does so without having been truly tested yet this year.
Keep Reading