College Football's Most Overrated and Underrated Top 25 Clashes of Week 8
Spruce Derden-US PRESSWIRE
We saw some great games in Week 7 of the 2012-2013 college football season, including Texas Tech's monumental upset of West Virginia and Notre Dame's nail-biting victory over Stanford.
Fortunately for all of us, there is still plenty of football left to be played this season and Week 8 features some big-time matchups involving Top 25 teams.
Will West Virginia get back on track against an imposing opponent?
Will Texas A&M continue its run behind freshman quarterback and Heisman contender Johnny Manziel?
Here's a look the most overrated and underrated Top 25 matchups of Week 8.
Overrated: Kansas State at West Virginia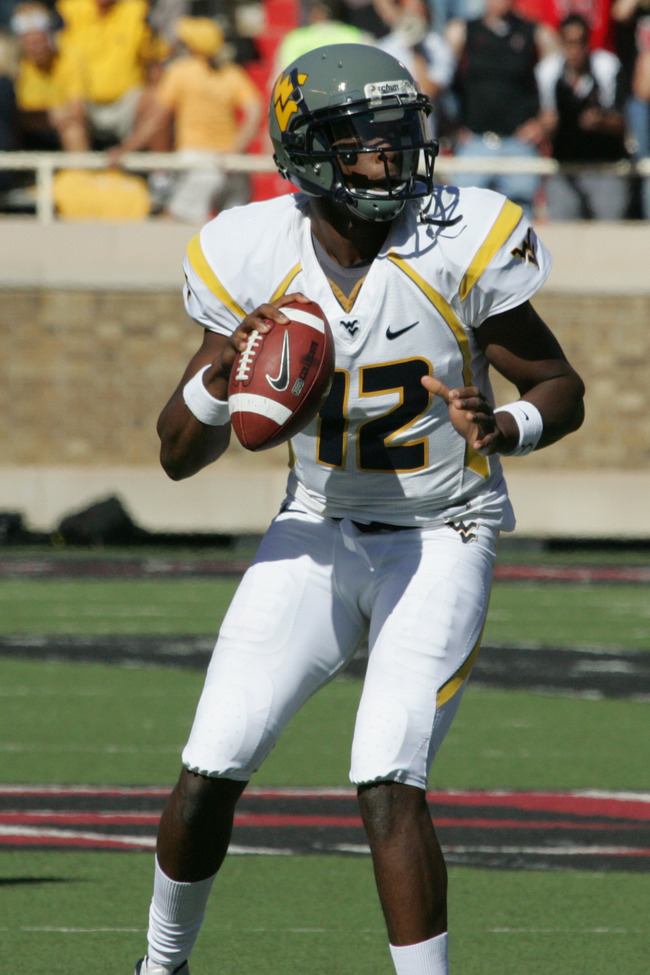 Michael C. Johnson-US PRESSWIRE
While there is no debating the sheer star power in this game with Heisman contenders Geno Smith and Collin Klein matched up, I don't think this is going to be as close a battle as some might think.
Both Kansas State and West Virginia can score points in bunches, but the difference is that Kansas State has a much better defense.
While West Virginia is allowing 37.3 points per game this season (111th in the FBS), Kansas State has held opponents to 16.5 points per contest, 19th in the nation.
That includes limiting high-scoring Oklahoma to 19 points in Week 4 while holding Sooners quarterback Landry Jones to 6.9 yards per pass attempt and registering an interception.
West Virginia will still score its fair share of points given the pure explosiveness of this team, but it won't be nearly as much as the 45.7 points the Mountaineers average this season.
Underrated: LSU at Texas A&M
Stacy Revere/Getty Images
It would be easy to hand this game to LSU given the Tigers are ranked No. 6 in the BCS standings while Texas A&M is ranked No. 18, but I'm actually calling the upset in College Station.
Texas A&M can not only score in bunches behind Heisman contender Johnny Manziel (47.0 points per game, fifth in the nation), the Aggies have also held opponents to 21.8 points per game (37th in the FBS) and have a run defense that could pose problems for Les Miles' crew.
Texas A&M is allowing just 3.32 yards per carry this season (23rd in the nation) led by junior defensive lineman Damontre Moore (15 tackles for loss).
I do like LSU freshman running back Jeremy Hill a lot and he could sway the game, but I'm sticking with the Aggies here in what would be a huge upset.
Overrated: Texas Tech at TCU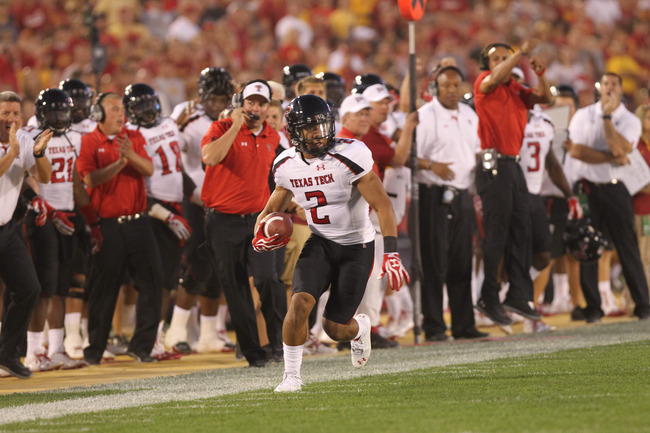 Reese Strickland-US PRESSWIRE
While nobody is necessarily raving about this matchup, it is a game that pits two Top 25 teams against each other, and that is sure to draw attention.
But Texas Tech is coming off a blowout victory against Geno Smith's West Virginia Mountaineers, and its defense is allowing just 16.3 points per game this season, tied for 16th in the nation.
Beyond that, TCU has lost quarterback Casey Pachall for the season and Texas Tech is averaging 40.7 points per game (16th in the FBS) behind senior quarterback Seth Doege and a dynamic running game.
Underrated: Iowa State at Oklahoma State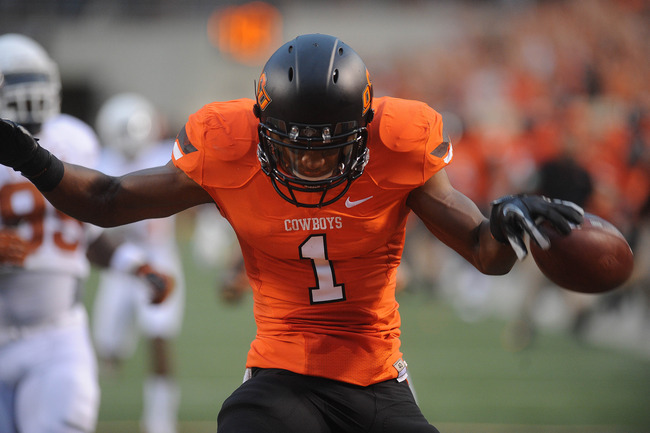 Mark D. Smith-US PRESSWIRE
Iowa State has made its way to No. 24 in the nation with a solid defense allowing just 17.7 points per game (24th in the FBS).
The Cyclones also beat then-No. 15 TCU in Week 6 and lost by just six points against Kansas State.
Oklahoma State, while unranked and sporting a ho-hum 3-2 record, certainly has the offense to knock Iowa State out of the Top 25. The Cowboys are averaging 48.6 points per game, third in the nation.
Oklahoma State's defense has been its Achilles' heel, but Iowa State isn't exactly a high-scoring squad, averaging 25.8 points per game, 78th in the country.
I could see this game going the way it did against Kansas State and Oklahoma State eking out a victory at home.
Keep Reading