College Football Recruiting: The 11 Best Recruiters over the Last 11 Years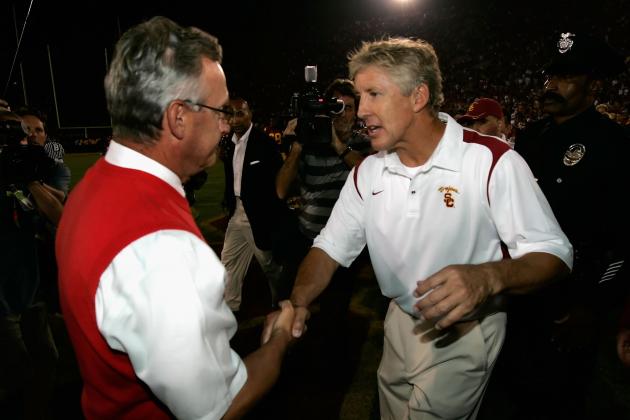 Christian Petersen/Getty Images

As entertaining as college football recruiting is, it is even more serious to the college coaches who hit the trail hard to bring in top talent year after year. Recruiting battles are fierce, fans follow a recruit's every move and national signing day is covered end to end by major networks across the country.
Recruiting really was revolutionized in the first decade of the 2000s, and that is the era that really set the tone for what we have today. Since the dawn of the Internet, recruiting has really taken off and become a major industry in sports.
Looking over the past decade and into this new one, we've had some amazing recruiters who have shown an elite ability to sign top talent on a consistent basis. For this read, let's look back on the top 11 recruiters over the last 11 years, shall we?
Begin Slideshow

»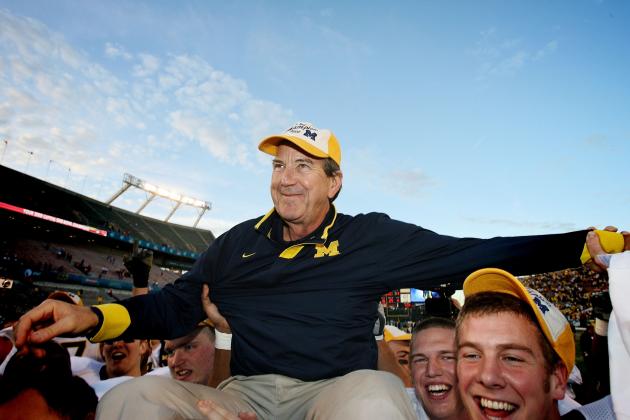 Doug Benc/Getty Images

School: Michigan
Carr left Michigan in 2007 with five Big Ten titles and a national championship on his resume. He won 122 games during his time in Ann Arbor, and that was thanks to great recruiting.
Before he left, Carr brought in fantastic prospects such as Chad Henne, Mike Hart, Ryan Mallett, Leon Hall, LaMarr Woodley and Mario Manningham.
Carr got it done for Big Blue and was a great recruiter during his time there.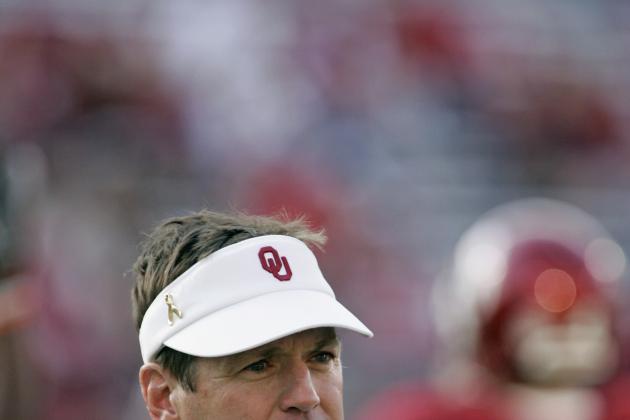 Brett Deering/Getty Images

School: Oklahoma
Stoops has been a steady force on the recruiting trail since he arrived in Norman in 1999. With seven Big 12 titles and a BCS title, Stoops is one of the best to ever do it in the modern era.
Oklahoma has brought in prospects such as Brodney Pool, Gerald McCoy, Sam Bradford, Tony Jefferson, DeMarcus Granger, Malcolm Kelly and Landry Jones under Stoops.
The Sooners have been a constant Top 10 recruiting program year in and year out under Stoops.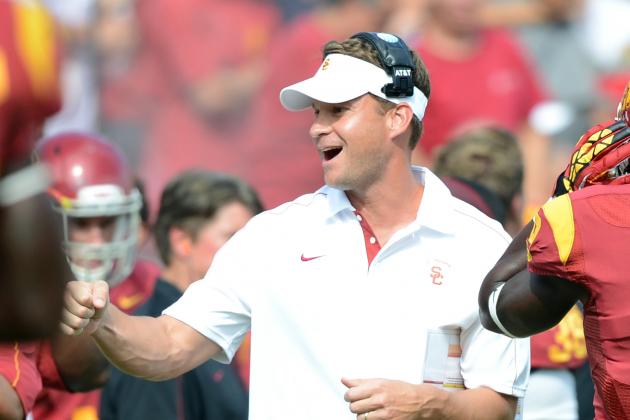 Harry How/Getty Images

School(s): Tennessee and USC
Love him or hate him, Kiffin is one of the best recruiters of the last 11 years. Even when he was an assistant at USC, Kiffin was the Trojans' recruiting coordinator and the man behind many of those historic No. 1 classes in the 2000s.
When he went to Tennessee in 2009, Kiffin still landed top prospects such as Bryce Brown, Nu'Keese Richardson, Janzen Jackson and Jerod Askew.
Now at USC, Kiffin currently has the nation's No. 1 recruiting class amidst heavy scholarship reductions. He clearly belongs on this list.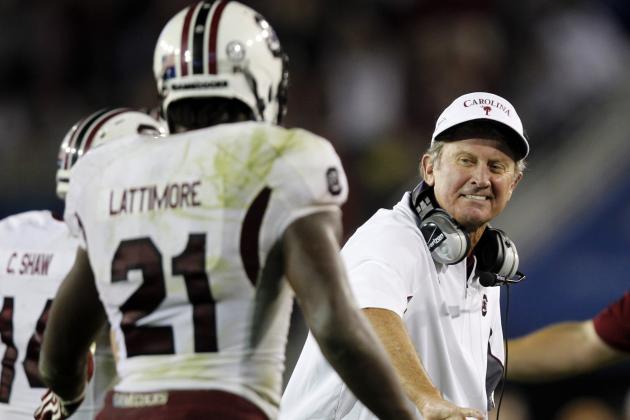 John Sommers II/Getty Images

School(s): Florida and South Carolina
The Ol' Ball Coach has won his fair share of games, SEC titles and also a national championship. He has recruited very well, and even though he went to the NFL for a few seasons, he's still one of the top recruiters of the last 11 years.
Before Spurrier left Florida he still was recruiting well, but he proved he had magic when he went to Columbia in 2005. Spurrier brought in top prospects such as Marcus Lattimore, Alshon Jeffrey and perhaps his biggest recruiting coup of his career in Jadeveon Clowney.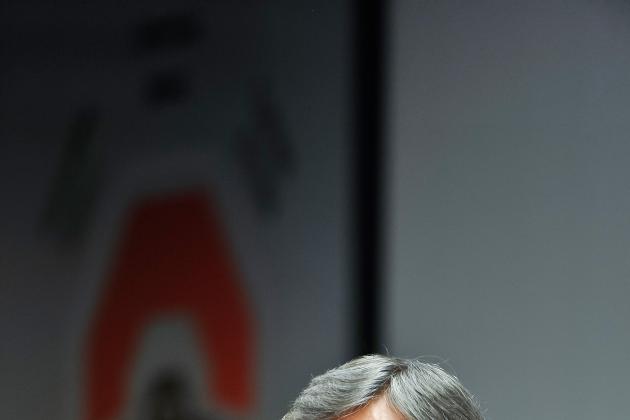 Jamie Sabau/Getty Images

School: Ohio State
It's a shame how things ended at Ohio State for Tressel because the man with the vest was doing good things. Tressel brought in Santonio Holmes, A.J. Hawk, Bobby Carpenter, Maurice Clarett and Troy Smith all in the same 2002 class.
Plus over the years other big names such as Terrelle Pryor, J.B. Shugarts, Mike Adams, Beanie Wells and John Simon signed with OSU thanks to Tressel.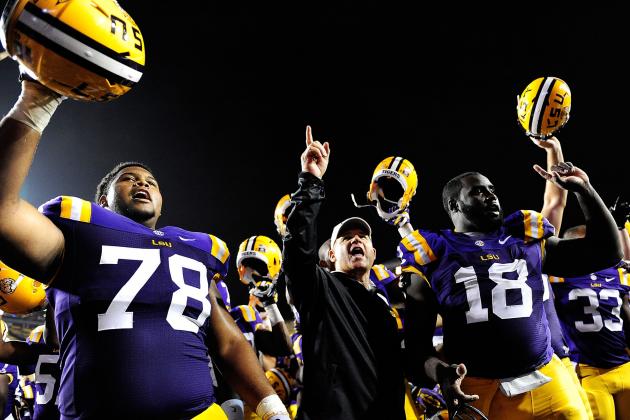 Stacy Revere/Getty Images

School(s): Oklahoma State and LSU
Miles got his feet wet in Stillwater, but he used LSU's resources and his charisma to ascend to elite recruiter status. The Tigers are stocked with talent every year, and that is a big reason why Miles has two SEC titles and a BCS title.
It would be a mistake to try to name all of the elite talents Miles has lured to the Bayou. So let's just say he's done pretty well for himself as a recruiter and coach.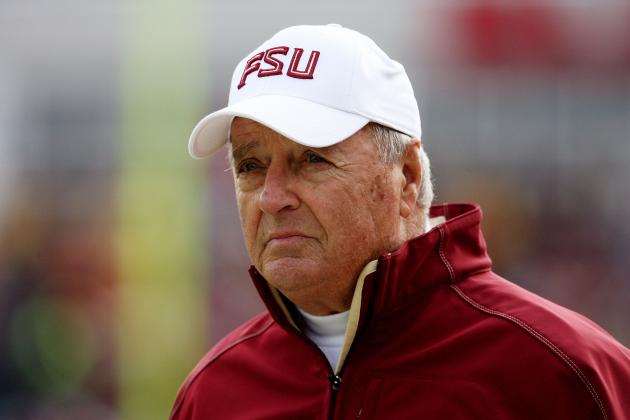 Doug Benc/Getty Images

School: Florida State
Even though most of Florida State's recruiting glory took place in the 1990s, Bowden still was fantastic in the 2000s before he retired in 2009. Scout.com ranked FSU in its final Top 10 recruiting rankings four times between 2002-2009.
Bowden was as good a closer as Mariano Rivera, as January was the month he put the charm on during in-home visits and closed recruiting deals in astonishing fashion. A legend as a coach, Bowden possibly could have been even better as a recruiter.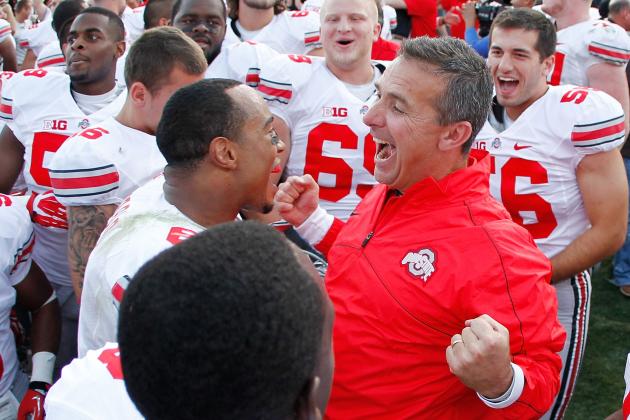 Gregory Shamus/Getty Images

School(s): Bowling Green, Utah, Florida and Ohio State
Meyer was at BGSU and Utah within the past 11 years, but let's face it, Florida is where he made his mark, and Ohio State is where he is continuing his great recruiting.
Meyer landed several No. 1 classes in Gainesville, and in the years he didn't, the Gators still were normally among the Top Five in recruiting. Meyer pulled in names such as Tim Tebow and Percy Harvin for UF, and even at Ohio State Meyer has been dynamite.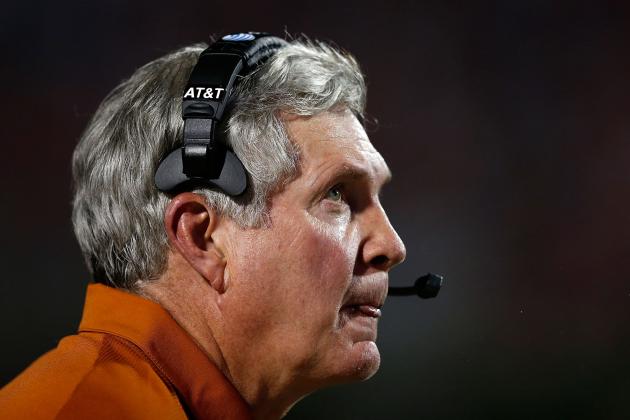 Scott Halleran/Getty Images

School: Texas
If you want to go off the year 2002 alone, then Brown would still make this list. Texas' 2002 class is one of the greatest recruiting classes ever. Period.
Vince Young. Aaron Ross. Justin Blalock. Selvin Young. David Thomas. Chase Pittman. Rodrique Wright. Should I keep going?
Brown's Junior Days, early recruiting and other innovative recruiting approaches have revolutionized recruiting, and he forced rival programs to adjust to what he wanted to do. He will go down as one of the best recruiting head coaches ever.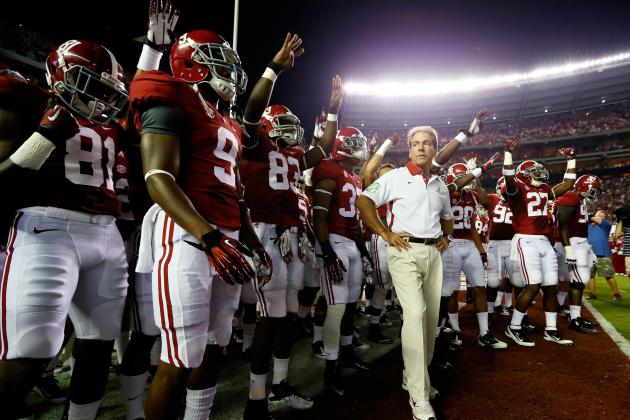 Kevin C. Cox/Getty Images

School(s): LSU and Alabama
Saban is the premier football coach in the country today and has become an excellent recruiter. He recruited so well at LSU from 2000-2004 that a running joke is that Les Miles owes Saban his BCS title ring.
Saban has a disciplined recruiting approach that focuses on excellent evaluations of talent. Many of his recruiting methods are practiced at other big-name schools around the country by head coaches he has influenced.
Saban has hauled in various No. 1 and Top Five classes at Alabama since 2007, and he always churns out NFL prospects via his outstanding recruiting.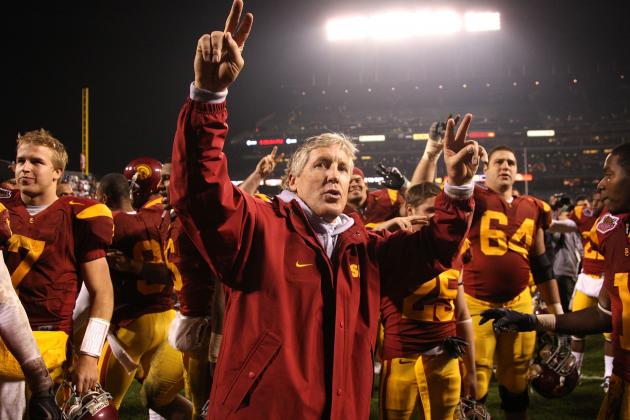 Jed Jacobsohn/Getty Images

School: USC
Carroll practically resurrected USC back to relevance when he came in 2001 and before he left in 2009. The recruit who opened the floodgates was All-World DL Shaun Cody, whom Carroll recruited to sign with the Trojans in 2001.
Once Cody was on board, highly touted recruits such as Reggie Bush, LenDale White, Manuel Wright, John David Booty, Jeff Byers, Matt Barkley, Mark Sanchez and Joe McKnight were all lining up to play for Carroll at USC.
Numerous No. 1 recruiting classes, Pac-10 titles, seven BCS bowl games and two AP national championships are attached to Carroll's resume thanks to fantastic and legendary recruiting.
Edwin Weathersby has worked in scouting/player personnel departments for three professional football teams, including the New York Giants, Cleveland Browns and the Las Vegas Gladiators of the Arena League. He spent a year evaluating prep prospects and writing specific recruiting and scouting content articles for Student Sports Football (now ESPN Rise-HS).
A syndicated scout and writer, he's also contributed to WeAreSC.com, GatorBait.net and Diamonds in the Rough Inc., a college football and NFL draft magazine.