NCAA Football Rankings 2012: Hits and Misses from Week 6 Polls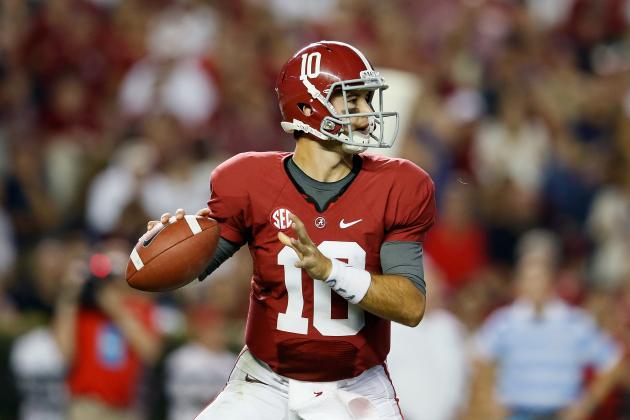 Kevin C. Cox/Getty Images

After a small number of upsets were handed out this past weekend in college football, there's little to nothing to complain about in the Week 6 polls.
No complaints in a sports column? Something's wrong with this picture. Well, the polls got it right for the most part, but they dropped the ball on a few instances as well.
The AP poll has Alabama at the top with Oregon, Florida State, LSU and Georgia falling behind in that order, while the USA Today poll has LSU and Florida State switched.
Which poll got it right? And who was slighted in both polls? Here are the hits and misses from the Week 6 polls.
Begin Slideshow

»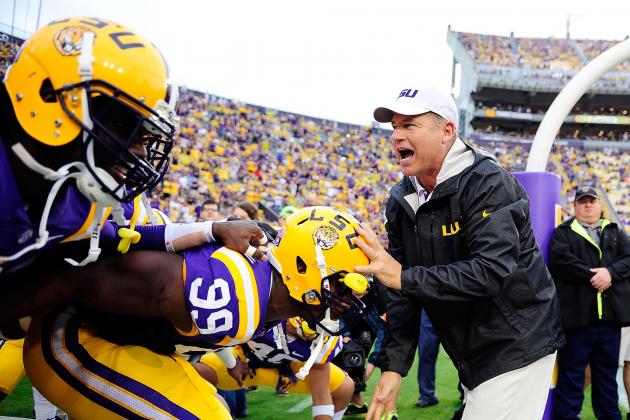 Stacy Revere/Getty Images

LSU does not look like a Top-Fve team right now.
Honestly, its lucky to still be considered a Top-Five team. That's why the AP poll got it right when they ranked Florida State higher than LSU and dropped the Tigers to No. 4 in the country.
After LSU's underwhelming 12-10 victory at Auburn in Week 4, it followed that performance up with another offensive performance worth forgetting.
Against Towson, Zach Mettenberger and this passing offense struggled. Mettenberger was unaware in the pocket and was inaccurate on some pretty easy throws. He was just off for the second week in a row.
LSU better get things fixed real fast, because if it doesn't, Florida is going to eat this offense alive. Mettenberger can't cough up the ball in the pocket against the Gators, and if he continues to play at the level he played against Auburn and Towson, LSU will lose.
How's that for a game preview?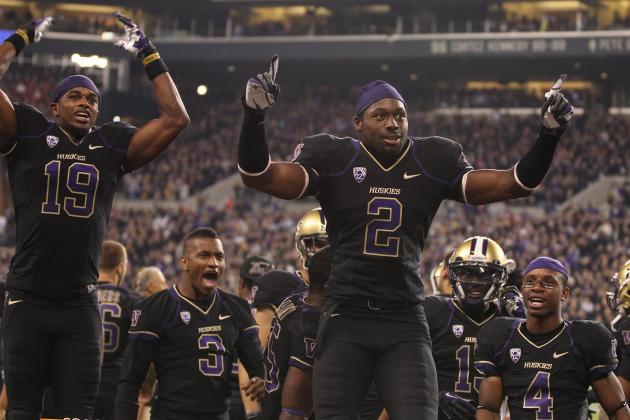 Otto Greule Jr/Getty Images

Washington's big win against No. 8 Stanford Thursday night earned the Huskies a No. 23 ranking in the AP Poll.
The coaches' poll, however, saw it differently. Washington remains unranked in the USA Today poll, and that's a little baffling when you look and see who did receive votes.
After facing zero competition at all, Texas Tech was voted No. 24 in the poll. Perhaps we should credit that to the coaches' immeasurable love for Tommy Tuberville. Who am I kidding?
Really, the coaches dropped the ball here by not giving Washington enough votes to at least attain the No. 25 slot.
Washington did lose to LSU 41-3, but other than that, this team is 3-1 and coming off an incredible upset against a conference foe.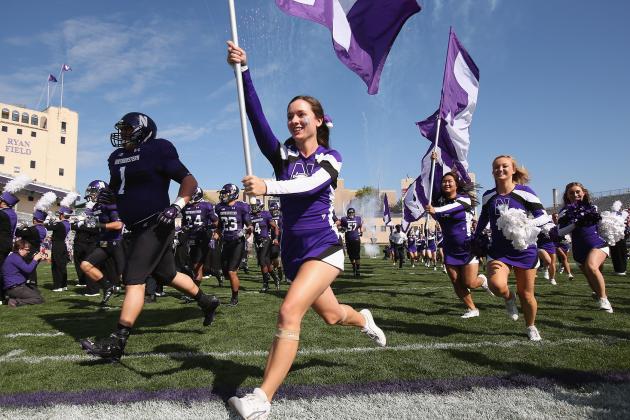 Jonathan Daniel/Getty Images

The pride of the Big Ten is...Northwestern?
Let's do a head count here. Who's the only team in the Big Ten that's undefeated and eligible to win the Big Ten championship? Anybody?
Yeah, you guessed it, it's Northwestern, baby. Look, the Big Ten is DOWN this season, but Northwestern has sneakingly won all five of its games and is now ranked in both polls.
The Wildcats are No. 22 in the USA Today poll and No. 23 in the AP poll. More importantly, this team is tied for first in the Legends Division.
Who would have thunk it?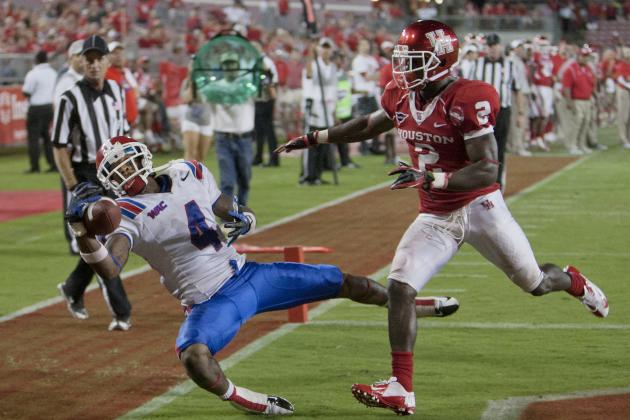 Bob Levey/Getty Images

What do Sonny Dykes and Louisiana Tech have to do to get a little respect around here?
Louisiana Tech is currently 4-0, scored 40-plus points in every outing this season, including its 44-38 win against Virgina Saturday, and it's averaging over 280 yards passing and 215 yards rushing per game.
Once again, where's the R-E-S-P-E-C-T? Don't make me get Aretha Franklin to spell it out. Perhaps she'll have to in order to get the Bulldogs some votes in the USA Today and AP polls.
And for those that are unaware of Louisiana Tech quarterback Colby Cameron, you might want to familiarize yourself with this guy. This season, he's passed for 1,131 yards and has 12 passing touchdowns with no interceptions.
Should it ever receive votes, Louisiana Tech could prove to be this year's BCS buster.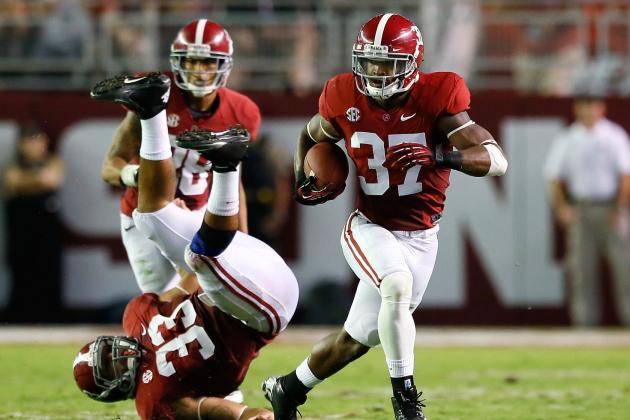 Kevin C. Cox/Getty Images

Finally, we're all on the same page here.
For the first time this season, the AP poll unanimously picked Alabama as the best team in the country, and quite frankly, it's about time.
Alabama is clearly the best all-around football team in the game, as it has an unconquerable defense, solid quarterback play and a violent running game.
LSU was thought to be the best challenge for Alabama, but after its passing woes continue, Alabama may be on track to winning its second straight national championship.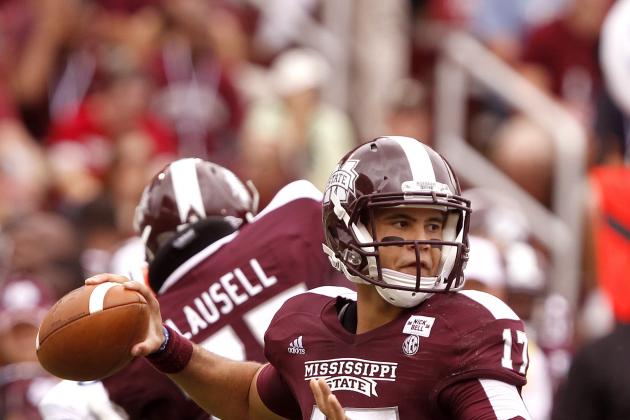 Butch Dill/Getty Images

Though Mississippi State is coming off a bye, it deserves better than a No. 20 ranking in the AP poll.
Dan Mullen has one of the best secondaries in the nation, and he has an offense that can move the football. A winning recipe indeed.
Despite playing less games than Alabama and Tennessee, Mississippi State is tied for first in the conference in interceptions made with nine. As for the offense, it's putting up 36 points per game, and Tyler Russell has 822 yards passing, eight touchdowns and one interception.
Matching this team up with the other teams that are floating around in the 20s of both polls, Mississippi State wins all day, every day. In fact, this team is good enough to knock off teams ranked ahead of it like Clemson, which struggled to defeat Auburn in the season opener.
The Bulldogs, on the other hand, defeated Auburn 28-10 in the second week of the season. Just saying.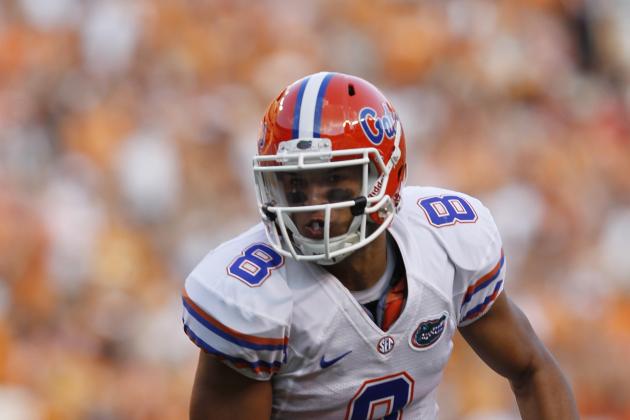 John Sommers II/Getty Images

"I said it's great to be a Florida Gator!"
That chant says it all for Florida fans right now, because the Gators are back. They're ranked back inside the Top 10 where they belong, and their matchup against LSU this Saturday will be one worth keeping an eye on.
The Gators are 4-0 this season, and though they've only played four games, it's been a tale of two seasons for Florida.
The first portion came when the Gators barely slid past Bowling Green and played lackadaisical against Texas A&M in the first half. But from the second half of that game until now, this team has been unstoppable, and more importantly, Jeff Driskel has played lights out.
The AP poll concurs by placing this team in the No. 10 slot.
Brett Deering/Getty Images

Oklahoma is 2-1 with one of its wins being an unimpressive 24-7 win against UTEP.
UTEP, the same team that lost to Ole Miss 28-10. But still, this team is ranked inside the Top 15 of the USA Today poll. Am I missing something here?
Chalk that up to the "Notre Dame" effect. You see, while college football is the greatest sport in the world hands down, one of its flaws deals with teams' current relevancy and the respect given, not necessarily earned.
Notre Dame is a bad example this season, but in years past, it would receive Top 25 rankings undeservedly simply because of what its accomplished in the past.
This certainly looks to be the case for Oklahoma this season.