College Football Rankings: Who Got Screwed in the AP, USA Today Polls
Scott Cunningham/Getty Images

Another Sunday, another set of polls to pore over after yet another wild Saturday.
We saw the mighty Trojans fall to Stanford for the fourth straight year, an emergence from Notre Dame as a serious contender and plenty of other storylines to examine. Whether it was the AP poll or the USA Today coaches' poll, there were a few things I would have done differently.
Despite such an exciting Saturday, the pollsters still didn't get everything right; but I mean hey, they're only human right?
I didn't have too much of a problem with the top of the polls, but I have a serious bone to pick with the pollsters on the back end of the rankings. Luckily for you, I'm here to set everything straight and show you what the real poll should look like.
Begin Slideshow

»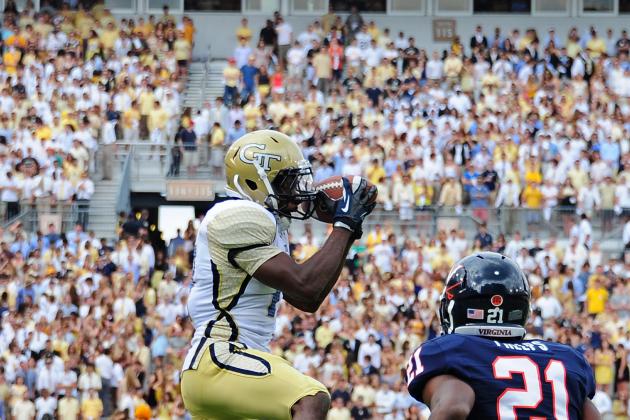 Scott Cunningham/Getty Images

I know they fell to Virginia Tech in Week 1, but they did put up a serious fight in that game and have looked impressive all year. Yesterday the Yellow Jackets came into a conference game against a decent Virginia team, completely dominated from start to finish and looked like a Top 25 team for sure.
I normally have problems with placing teams with a loss in the Top 25 this early in the year, but considering how good they looked last night and how tough they played Va. Tech in Blacksburg, they deserve to just barely squeeze into the AP poll and USA Today coaches' poll.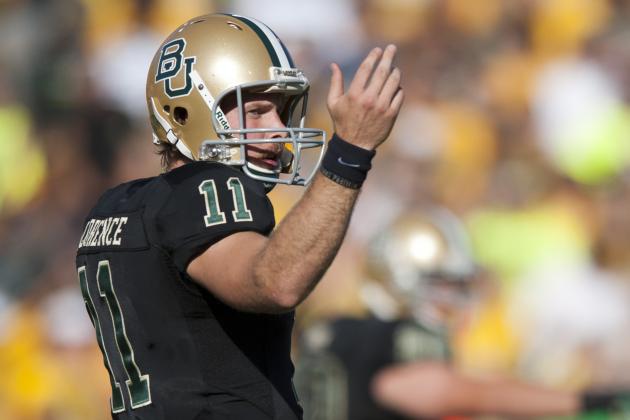 Cooper Neill/Getty Images

The RGIII-less Baylor Bears have looked pretty solid without their Heisman Trophy-winning quarterback, and although they haven't really been tested yet, I like them much better than the other teams at the back end of the polls.
For instance, Nebraska and Boise State have no business being ranked and neither does Oklahoma State. Each team already has a loss and haven't beaten a respectable opponent to date.
I know Baylor hasn't beaten anyone of note, but they dominated and haven't lost, so that's good enough for me. I just feel they deserve to be ranked over some of the teams at the back end of the Top 25.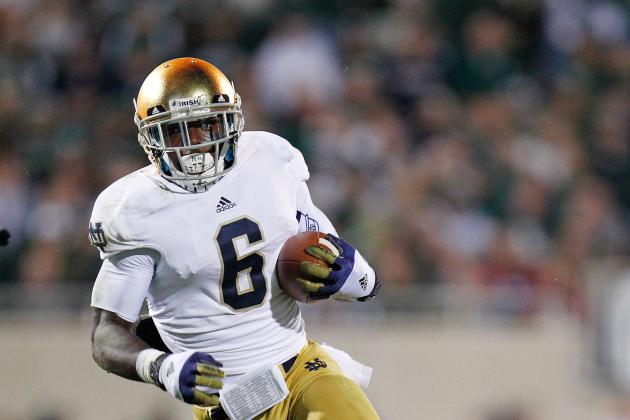 Gregory Shamus/Getty Images

I fully expected Notre Dame to head into East Lansing and receive a stomping from the Spartans, and I was completely wrong.
Not only did the Fighting Irish pull out a big win on the road, but they completely dominated the Spartans in every phase of the game. Their defense looked stellar and their offense managed to get the job done to pick up a great road win in the beginning of the season.
Clearly, the AP poll understands how big of a win this was for ND, but I guess USA Today missed the memo.
The AP poll has the Irish at No. 11, which is where I would have them, but USA Today has the Irish behind teams like Florida and Texas at No. 15. This is much too low, and after defeating MSU in East Lansing, they definitely deserve to be ahead of teams like Florida and Texas.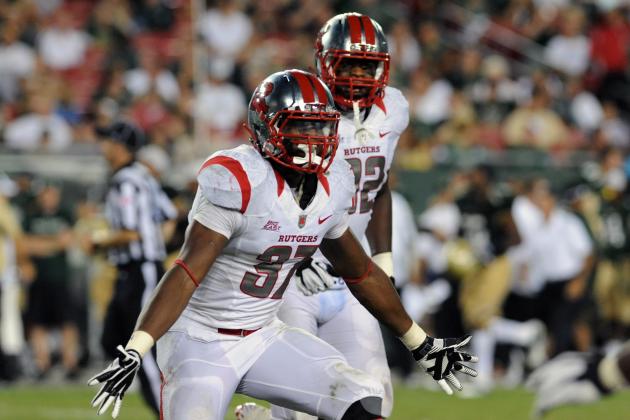 Al Messerschmidt/Getty Images

If you haven't caught the trend of this slideshow by now, then I guess I'll just state up front myself: I have a major problem with some of the teams at the back end of the Top 25; so naturally when I started to examine it, I scrambled for teams I felt deserved to be in there instead.
One of teams I really believe should be there in place of Nebraska, Oklahoma State, or Boise State is Rutgers. The Scarlet Knights have strung together a nice couple of wins as of late and looked really solid this past Thursday against USF. It was a solid in-conference road win that should have earned them a Top 25 spot.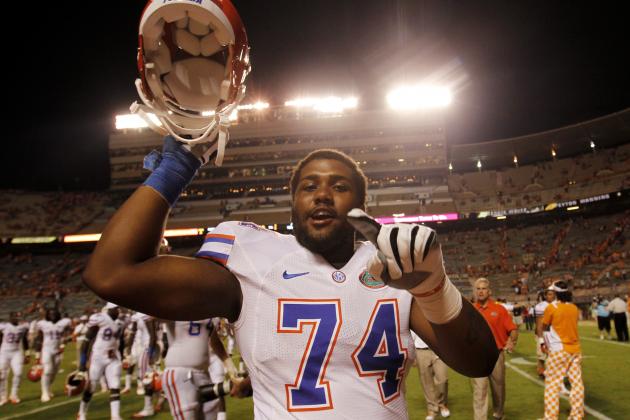 John Sommers II/Getty Images

Florida is ranked No. 14 in both polls after two nice road wins, and while I don't see them as a top-10 team, they certainly deserve to be ahead of a couple of teams in front of them.
Take teams like Texas or Kansas State, who haven't been tested nearly as much, and put them behind Florida. The Gators have been tested on the road for two straight weeks and have answered the call with solid wins.
Will Muschamp's squad should also be just ahead of USC in the polls considering the Trojans have lost to their only tough opponent so far this year.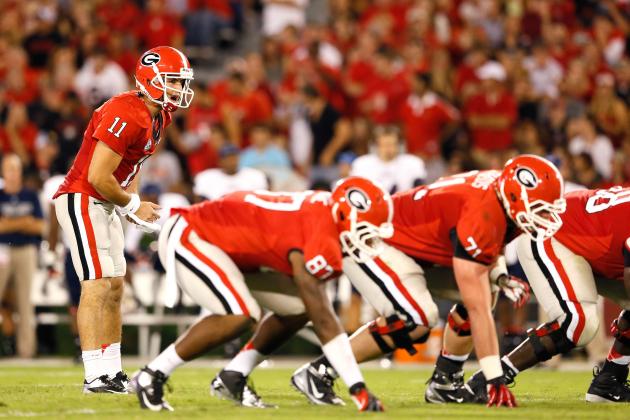 Kevin C. Cox/Getty Images

Despite only defeating FAU last night, the Bulldogs did notch a nice road win against Missouri this past week. Aaron Murray has looked great and they definitely have plenty of weapons on offense. Their best win is much better than Oklahoma's or Florida State's, and I believe they have earned the right to be ahead of at least one of these teams.
The AP poll made the wise decision to slide UGA up to No. 5, but USA Today didn't budge.
I could easily see the Bulldogs at No. 4, but the USA Today coaches' poll should definitely have them No. 5 at least. They have handled their business against weaker teams and they already notched a solid in-conference road win as opposed to the Sooners or the Noles.