College Football Rankings: 5 Teams That Should Be In, 5 That Should Be out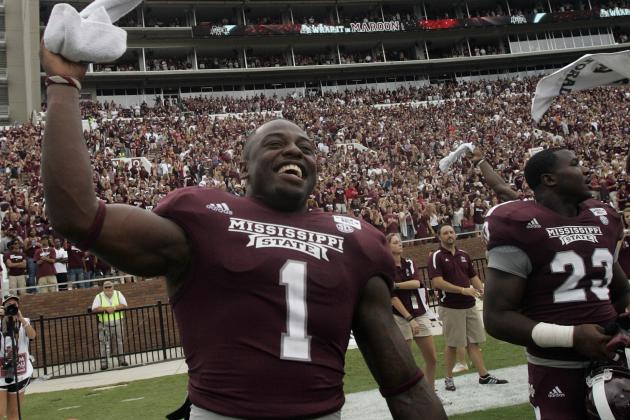 Butch Dill/Getty Images

Week 2 of the 2012 college football season didn't feature many marquee matchups, but that certainly doesn't mean there wasn't great football.
Week 1 didn't feature any Top 25 teams losing to unranked teams, but Week 2 more than made up for that, even featuring a Top 10 SEC power getting upset in overtime.
So did the pollsters get it right this week? There are, of course, some disparities between the AP and the USA Today Coaches polls. Let's look at five teams that should be in and five that should be out of the Top 25.
Begin Slideshow

»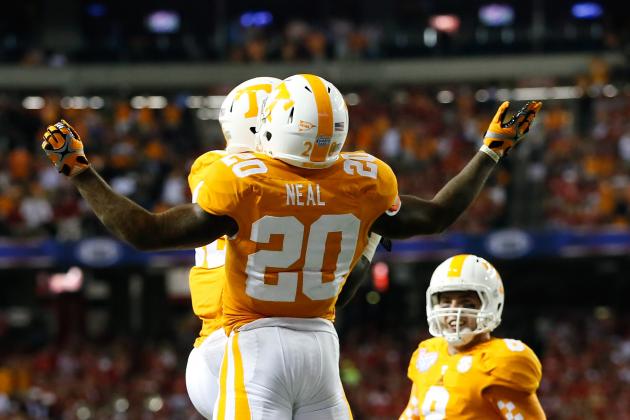 Kevin C. Cox/Getty Images

I think the AP got this one right, but the coaches whiffed on not including Tennessee in their Top 25.
Tyler Bray and the Volunteers had a very impressive showing in their opener against a good N.C. State team and took care of business this week putting up 51 on Georgia State.
The Vols get No. 18 Florida at home next week, so they'll have their shot to show they're back to being contenders in the SEC East.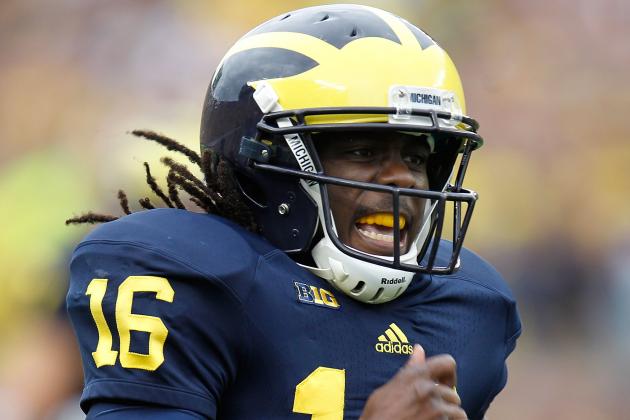 Gregory Shamus/Getty Images

The Michigan Wolverines got exposed as not being a Top 10 team in the season opener against Alabama.
Yes, The Crimson Tide are now the No. 1 team in the land, but I think maybe Michigan made them look a little better than they may be.
Michigan was in a dogfight with Air Force in Week 2, winning by less than a touchdown, and Air Force had two drives late in the fourth quarter with a chance to take the lead.
Michigan is completely one-dimensional with Denard Robinson, and until the Wolverines find another way to move the ball, teams will key in on Robinson. I fear Michigan is destined for several more losses this season and probably shouldn't be in the Top 25 right now.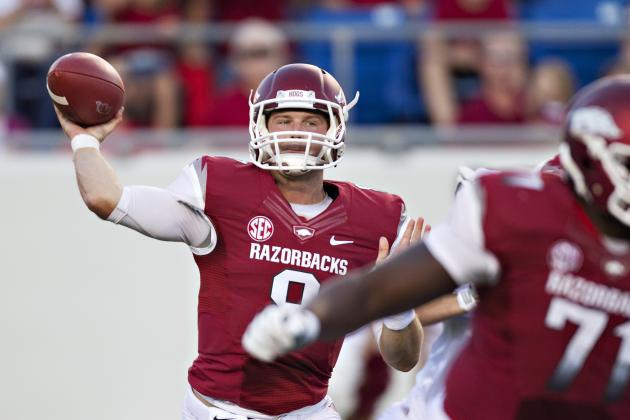 Wesley Hitt/Getty Images

This one is a little tricky, but without knowing the status of quarterback Tyler Wilson, I don't think the AP should have dropped Arkansas out of the Top 25.
Wilson had the Hogs cruising in the first half against Louisiana-Monroe, and obviously there's no way they lose this game if he doesn't leave the game.
That being said, the offensive line has got to protect Wilson better when he does return, or else he's probably going down again. No one can stand up to those kinds of hits consistently, and it could be really ugly next week against the vaunted Alabama defense.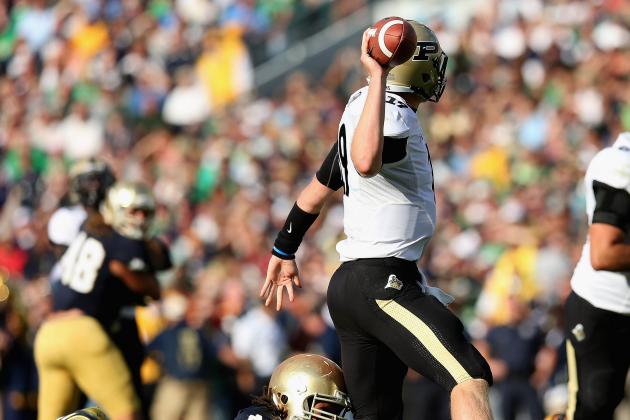 Jonathan Daniel/Getty Images

It seems like every year the pollsters want the Fighting Irish to be good, but don't make them prove it.
After a "blah" blowout against Navy in the opener, Notre Dame squeaked out a victory over a middle-of-the-pack Big Ten team in Purdue, but keeps rising in the polls.
No worries, the Irish will be exposed next week at Michigan State and will drop from the Top 25.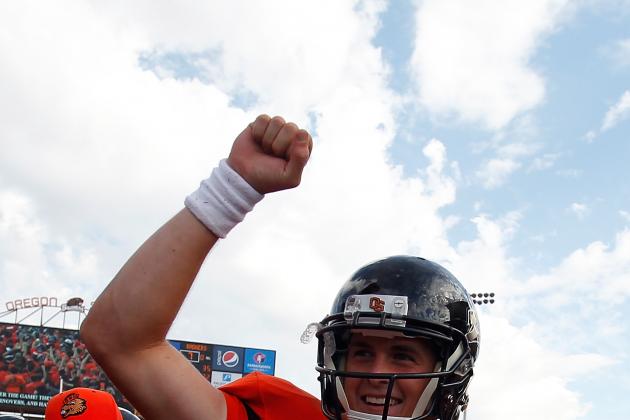 Jonathan Ferrey/Getty Images

Because their season opener against Nicholls State was postponed, we only have their win over then-No. 13 Wisconsin to gauge the Beavers. But that was an impressive win.
Oregon State didn't show a whole lot on offense, but its defense was lights out. It held the Badgers to 207 total yards and kept Monte Ball out of the end zone, ending Ball's streak of 21 games with a rushing touchdown.
That showing on defense should have been enough to get a nod in the Top 25.
Ronald Martinez/Getty Images

The Gators may be 2-0, but they have not looked overly impressive so far this season.
Florida struggled against Bowling Green in The Swamp and narrowly escaped College Station with a win over Texas A&M in Week 2.
Newly named starting quarterback Jeff Driskell still has a lot to prove. He isn't particularly good at going through his progressions and is too hesitant with what to do with the ball when his primary receiver isn't open.
Despite shutting down the Aggies in the second half, the Florida defense struggled in the first half against redshirt freshman quarterback Johnny Manziel.
This is another tough one; maybe the Gators belong, and maybe they don't. But I'd wait to see how they fare next week at Tennessee before putting them in the Top 25.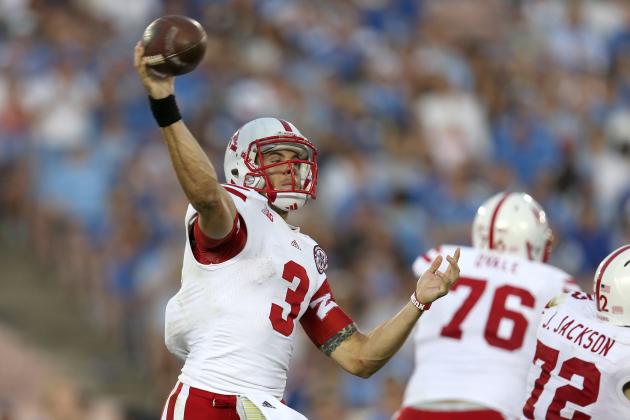 Stephen Dunn/Getty Images

The Cornhuskers dropped a tough game on the road against a good UCLA team. I think the coaches got this one right, keeping Nebraska in the Top 25 at No. 24.
Taylor Martinez is an explosive dual-threat quarterback, and Nebraska has two easy games versus Arkansas State and Idaho State before being tested by Wisconsin at home and at Ohio State.
Those two games will be telling for the Huskers, but I'd keep them in the Top 25 for now.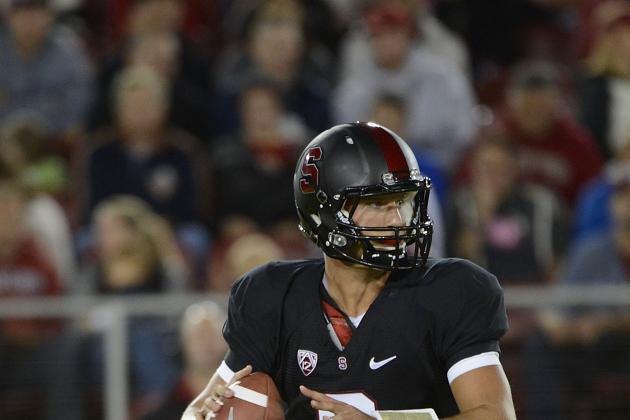 Thearon W. Henderson/Getty Images

I'm not sure how Stanford stayed in the Top 25 after only a three-point win against San Jose State in Week 1, but it did.
Even though the Cardinal put up 50 this week, so what? It was against ACC bottom-dweller Duke, who surrendered 26 points to Florida International in Week 1.
Stanford still has a long way to go in proving it can win without Andrew Luck and is not deserving to be in the Top 25 at this point.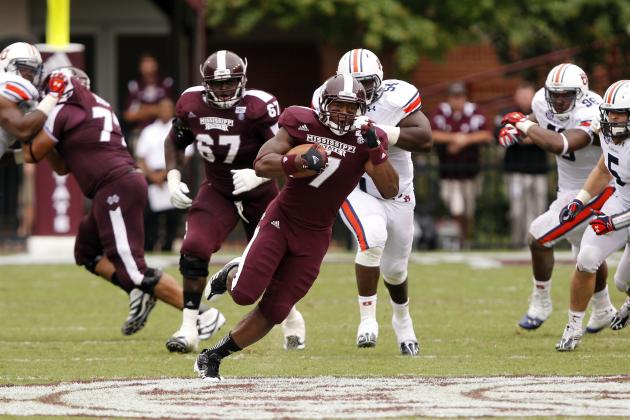 Butch Dill/Getty Images

Mississippi State is probably the most deserving team to be left out of this week's Top 25 in both polls.
The Bulldogs took care of business in their Week 1 tune-up game against Jackson State with a 59-9 blowout, then dismantled SEC West foe Auburn 28-10 in Week 2.
MSU only gave up three points to the Auburn offense—the Tigers had a kick return for a touchdown—and put up 28 on Brian VanGorder's new defense.
With their next three games against Troy, South Alabama and Kentucky, it looks like the Bulldogs will have to wait until Week 6 when they face the Tennessee Volunteers to prove they are legit.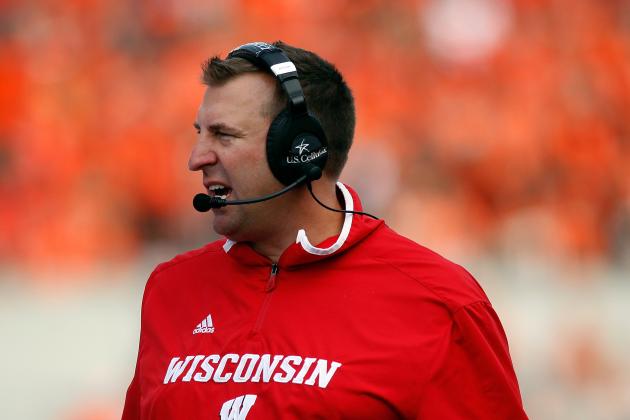 Jonathan Ferrey/Getty Images

Wisconsin struggled at home against Northern Iowa in Week 1, winning by only five points, and got manhandled by the Oregon State Beavers defense in Week 2.
If anyone was wondering how much the Badgers would miss Russell Wilson, the answer is a lot.
No way Wisconsin should still be in the Top 25.