10 College Football Players Who Will Be Household Names This Weekend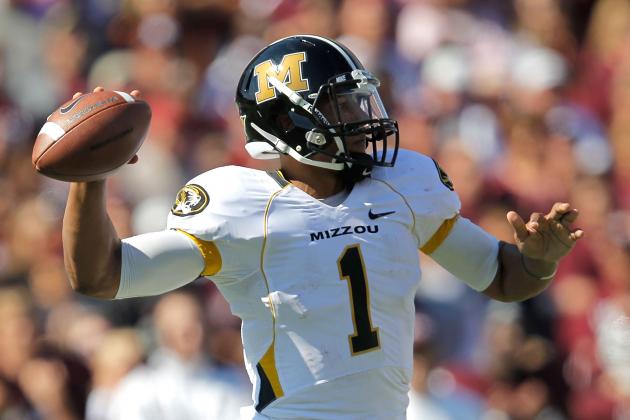 Sarah Glenn/Getty Images

One of the great things about college football is that there are so many teams with so many players, and there is a great possibility that we can learn about new guys every week of the season.
Last year, players such as Robert Griffin III was known around die-hard college football fans, but he wasn't a name that you would hear in every other sentence when discussing quarterbacks. That was, until he lit up the TCU Horned Frogs in the 2011 season opener and then went on to win the Heisman Trophy for Baylor.
There is a difference between being known among the fans of the team the player plays on, and having the majority of the college football landscape knowing who this guy is.
With Week 2 around the corner, let's take a look at 10 players that could make a serious impact over the weekend and become a household name.
Begin Slideshow

»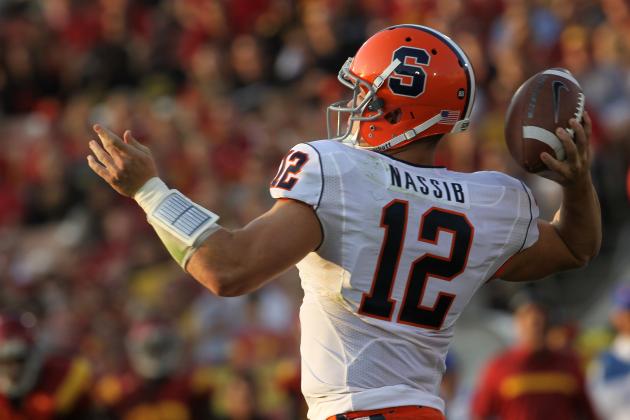 Stephen Dunn/Getty Images

B.J. Daniels of South Florida and Teddy Bridgewater of Louisville are two quarterbacks that many are familiar with from the Big East, but Ryan Nassib of Syracuse has been a solid quarterback as well over the years.
Despite playing behind two horrible offensive lines the last two seasons, Nassib has thrown for over 5,900 career yards and 48 touchdowns. He completed 62 percent of his passes last season and had a brilliant game against Northwestern, despite losing in the final seconds of a remarkable comeback.
Now the Orange will play the USC Trojans this week, as Lane Kiffin and company are traveling to New Jersey for week two. In last year's meeting, Nassib completed 67.6 percent of his passes for 230 yards, with no turnovers.
I'm not saying Syracuse can win this game, but the senior quarterback could possibly keep his team in the game, especially with the history of that Trojans' secondary being shaky at times.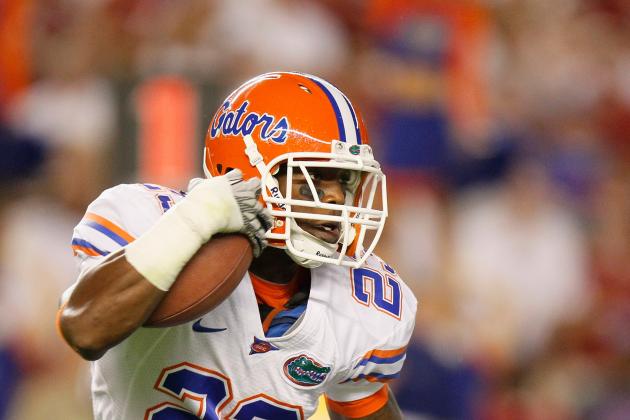 Kevin C. Cox/Getty Images

Where are the playmakers for the Florida Gators?
That was the question that many were asking before the season started, but running back Mike Gillislee has appeared to have answered the question, at least at the running back position. In the season opener against Bowling Green, the senior rushed for 148 yards on only 24 touches, and scored two of the Gators' three touchdowns.
Gillislee is in his fourth season at Florida, but has his first chance to handle the majority of the load on the offensive side of the ball. He has a great combination of power and speed, but is also explosive enough to provide this offense with a much needed spark.
With the Gators taking a trip to Kyle Field, and not having many answers on offense, look for Gillislee to be the workhorse in Week 2 against the Texas A&M Aggies.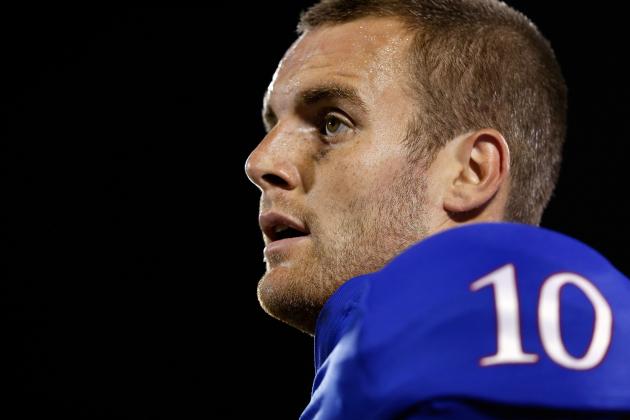 Jamie Squire/Getty Images

Kansas won a game for a change, but it wasn't because of quarterback Dayne Crist. The former Notre Dame transfer only completed 47.2 percent of his passes, which was by far the worst of any other Big 12 quarterback in Week 1.
Still, the senior does give the Jayhawks the best chance to win now, as he is the most experienced option available, and is capable of going on stretches of playing well. In limited action in South Bend last season, Crist did complete over 62 percent of his passes, before losing his starting job to Tommy Rees.
This week, Kansas will play Rice, a team that still has a despicable defense, as the Owls have already allowed three plays over 70 yards. Crist may actually end up having the best day of any other quarterback in the country this week.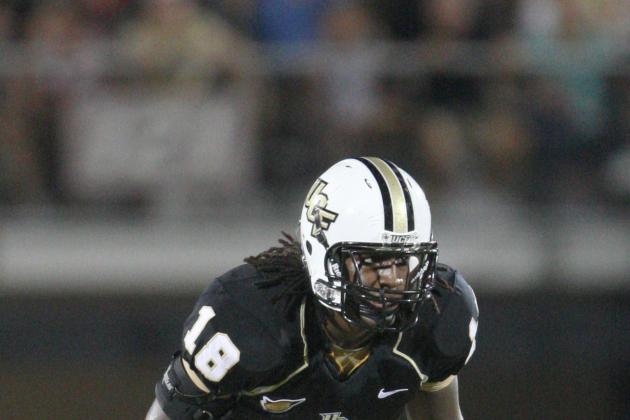 Douglas Jones-US PRESSWIRE

Before the UCF Knights found out they would not be participating in a bowl game this year, many had them as one of the surprise teams of the 2012 season. This squad can still surprise people; they just won't receive any rewards at the end of the year.
The Knights have a stifling defense, and the leader of the squad is free safety Kemal Ishmael. He led the team in tackles last year with 81 and already has nine on the season in 2012. He is a game changer in the defensive backfield, as he is a sure tackler, but is also capable of making plays on the ball if a quarterback makes a mistake.
With UCF facing a shaky passer in Ohio State's Braxton Miller, Ishmael could have a big day if the sophomore is not careful.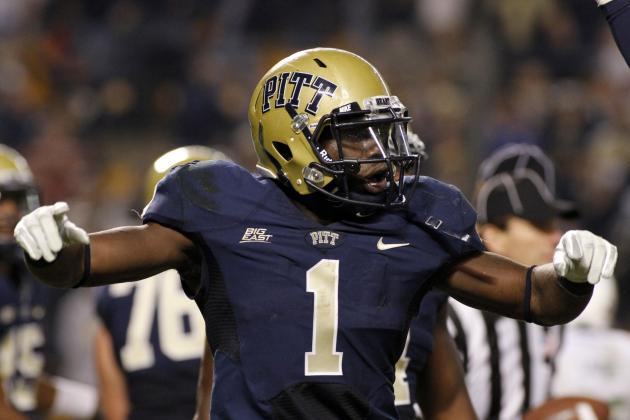 Justin K. Aller/Getty Images

It seems that the dark horse Heisman run for running back Ray Graham is over because his Pittsburgh Panthers lost to Youngstown State, of all teams. But that does not mean that the senior running back still can't make an impact on the rest of the college football world.
Graham was not even expected to play last week, as he is coming off of a torn ACL from less than a year ago, but he still managed to rack up 71 yards on just 14 touches. He remains questionable for the Thursday night matchup against Cincinnati, but with his heart, it would take a lot to keep him on the sidelines for this Big East showdown.
Graham should be considered the best running back in the conference, and with a big game against the Bearcats, even more people will know exactly who this guy is.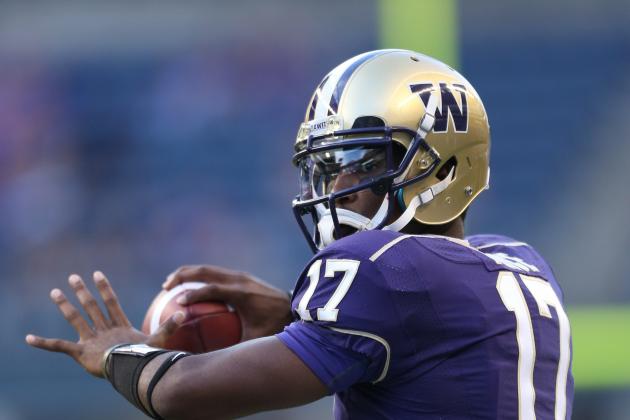 Otto Greule Jr/Getty Images

Washington quarterback Keith Price showed us flashes of brilliance last season, completing 67 percent of his passes for over 3,000 yards and producing 36 total touchdowns. He is a playmaker with the ball in his hands, accurate with the football and has good poise in the pocket.
And while he has many of the tools to help lead this Washington team to new heights in 2012, all of the bright lights will be on him this weekend, with the Huskies traveling to Tiger Stadium to take on LSU.
We all know what the Tigers' defense is capable of, but with a young secondary, things could get interesting if Price begins to find his rhythm. If the junior quarterback finds a way to pull off an upset, or even plays well in a close loss, everybody will know who Price is by the end of the weekend.
Jared Wickerham/Getty Images

Everybody was paying attention to the performance of true-freshman T.J. Yeldon and the Alabama Crimson Tide giving the Michigan Wolverines a Week 1 beat down. But true-freshman Duke Johnson had the most yards of any other rookie in the 2012 season opener for the Miami Hurricanes.
Johnson was considered one of the top recruits to come out of the 2012 class, as he has all of the traits to become the next best running back in college football. In his first game, Johnson rushed for 135 yards and two touchdowns, basically carrying his Hurricane team to victory on his young legs.
Miami will have a chance to really make some noise this week, as they travel to Manhattan to take on the Kansas State Wildcats. And don't worry; head coach Bill Snyder is already familiar with the young back: (Via kstatesports.com)
"He's a tremendously talented little player. He has tremendous speed, which is what most people would identify him as someone who runs extremely fast. I think he is a very talented running back in regards to having good vision and being able to know where the holes open up. He has good movement, so he can move laterally as well as straight ahead."
Look for him to continue to carry the rock, as Miami is desperate for a statement victory.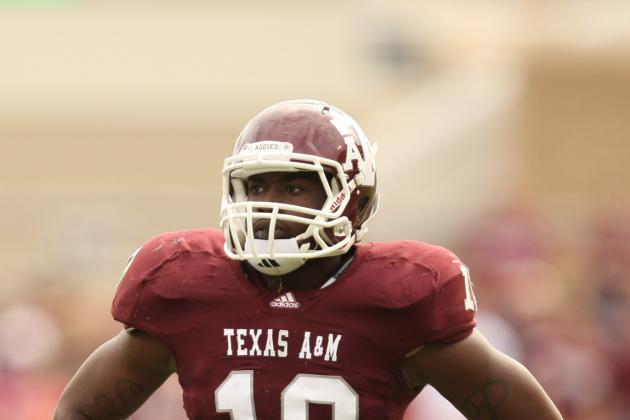 Thomas Campbell-US PRESSWIRE

All eyes will be on the new guys of the SEC, as Texas A&M is just one of the newbies of the conference that will open conference-play for the first time.
The Aggies will have a home game against the Florida Gators, and while many are questioning if the team will be able to keep up, there is already one player that will be more than ready for the challenge.
His name is Sean Porter, and he is an outside linebacker for the Aggies. He finished last season with 9.5 sacks, 17 tackles for loss, a forced fumble and 79 total tackles. He has the size and speed that many SEC defenders have, which makes him perfect for the switch of conferences.
Everybody in College Station already knows about the senior linebacker, now it is time for the rest of the college football world to know exactly who Porter is.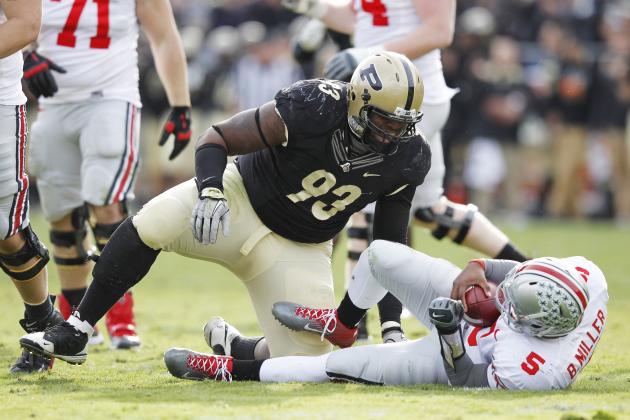 Joe Robbins/Getty Images

Purdue may not receive much love in the Big Ten, but the Boilermakers have some NFL talent on their roster. One of the key guys up front is defensive tackle Kawann Short, who is likely going to be a first-round pick in next year's NFL draft.
The senior has great size at 6'3", 315 pounds, and is nearly always an immovable object against opposing offensive linemen. Although he often faces double-teams, Short still finished the 2011 season with 17.5 tackles for loss, 6.5 sacks and has blocked four kicks on special teams as well.
Notre Dame was able to get away with facing an undersized defensive line in Week 1, but will have their hands full with the senior defensive tackle this week.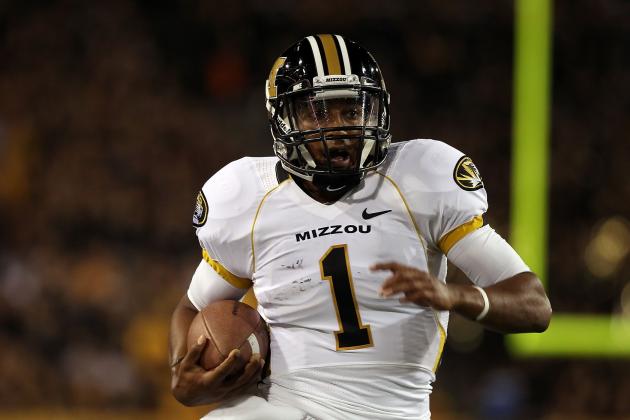 Christian Petersen/Getty Images

If I were to ask you who the best dual-threat quarterback in the country was, you would probably say Braxton Miller, Denard Robinson or even Collin Klein.
The real answer is probably James Franklin, as he can not only kill you with his legs, but is also accurate with the football.
Last season, Franklin not only rushed for over 900 yards, but completed 63.3 percent of his passes, while being responsible for 36 Missouri touchdowns. There were eight games last year where he scored at least three touchdowns, and he led the Tigers to upsets over teams such as Texas A&M, Texas and North Carolina in the bowl game.
Now, playing in the first SEC game, a home game against a defensive juggernaut in the Georgia Bulldogs, Franklin has a chance to show college football that he should be considered as one of the better quarterbacks in the country.