College Football Week 1: Best College GameDay Signs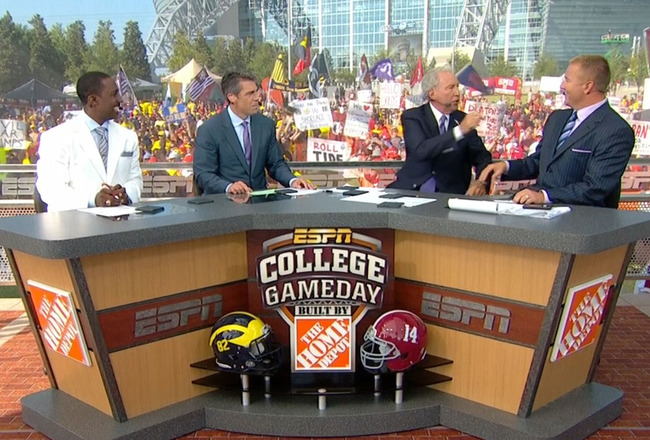 It's the first Saturday of the college football season, and that means College GameDay is back.
One of the best parts of College GameDay is the hundreds of fan signs held up behind the set.
The Alabama and Michigan fans at Cowboys Stadium certainly didn't disappoint. Here are the best signs from Week 1.
Alabama Fan Ready for Football
Photo via @levnaginsky
It's safe to say this Alabama fan is ready for football.
He Wants You to Know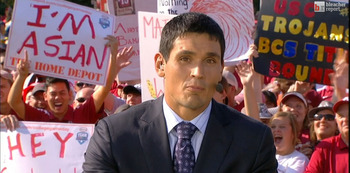 This guy in the background (to the left) really wants you to know that he is Asian.
Denard Robinson Arm Punt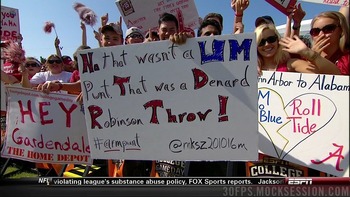 Photo via http://30fps.mocksession.com/
Alabama fan takes a shot at Denard Robinson with "No that wasn't a UM Punt. That was a Denard Robinson throw!" sign.
Bama Face Guy Shows Up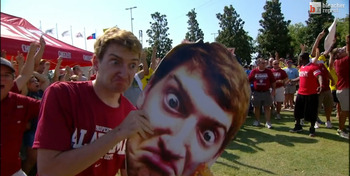 The Alabama face guy makes his appearance at the College GameDay Set.
Keep Reading