College Football Kickoff 2012: Predictions for Every Saturday Week 1 Game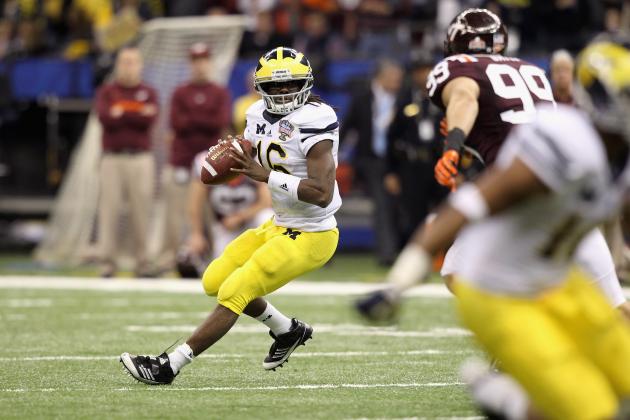 Matthew Stockman/Getty Images

After a long summer, college football is back, and fans around the nation can enjoy their first weekend of football.
While the first week of the season generally brings a lot of boring matchups that result in blowouts, fans are also being treated to a handful of games that are sure to impress.
As the countdown to Saturday continues, here is a look at every game coming up and who will earn their first win and start the season 1-0.
Begin Slideshow

»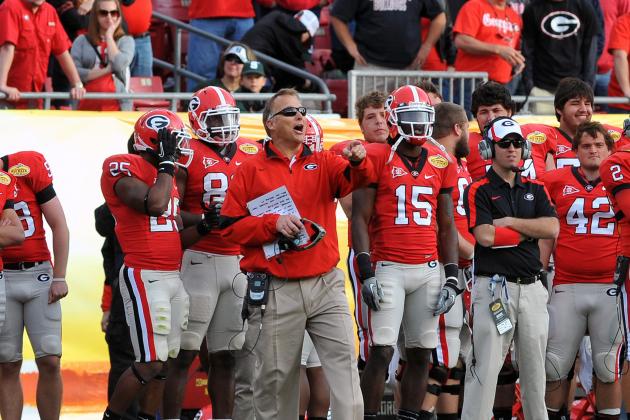 Al Messerschmidt/Getty Images

The Bulldogs have a wealth of talent on both sides of the ball and completely outmatch Buffalo. This one should be all wrapped up by the half; games like this hold little suspense.
Prediction: Georgia
Final Score: Georgia 45, Buffalo 23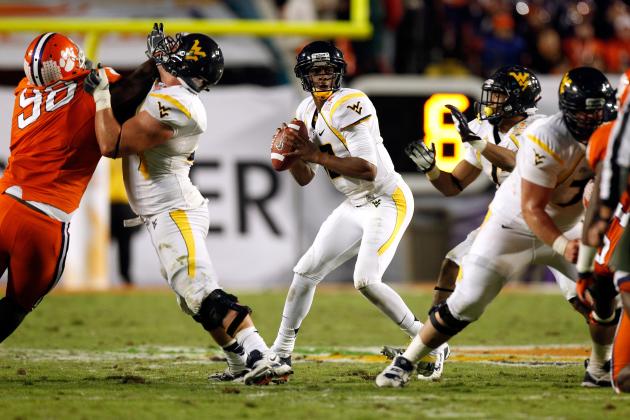 J. Meric/Getty Images

While it will have to wait to begin its Big 12 schedule, West Virginia opens up at home against Marshall. The only intriguing part about this game is seeing if the Mountaineers offense can pick up right where it left off.
Prediction: West Virginia
Final Score: West Virginia 69, Marshall 34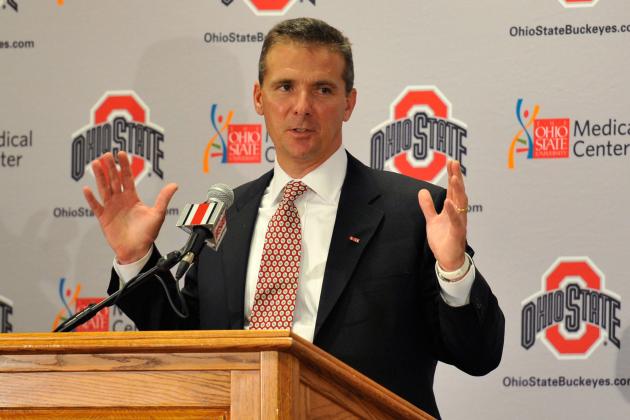 Jamie Sabau/Getty Images

The Urban Meyer era begins, as the Buckeyes open up against Miami of Ohio at home. Ohio State appears to have a roster full of talent again, and while the Buckeyes will keep things fairly simple, look for everyone on their roster to get playing time in this game.
Prediction: Ohio State
Final Score: Ohio State 56, Miami (OH) 10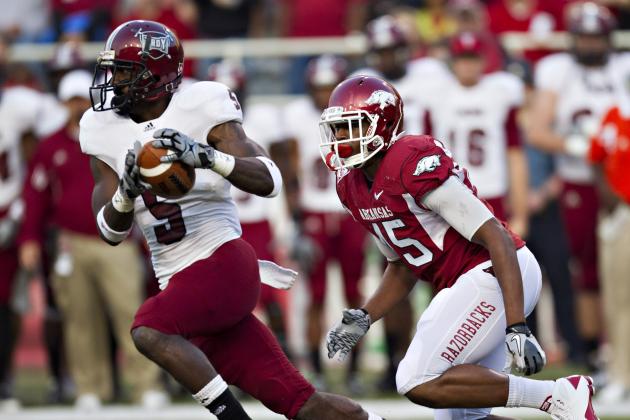 Wesley Hitt/Getty Images

In a game that won't draw many viewers, Troy looks to get off to a fast start to the 2012 season. While this one should remain tight the whole way through, look for the Trojan offense to pull away late and earn a 1-0 start.
Prediction: Troy
Final Score: Troy 39, UAB 29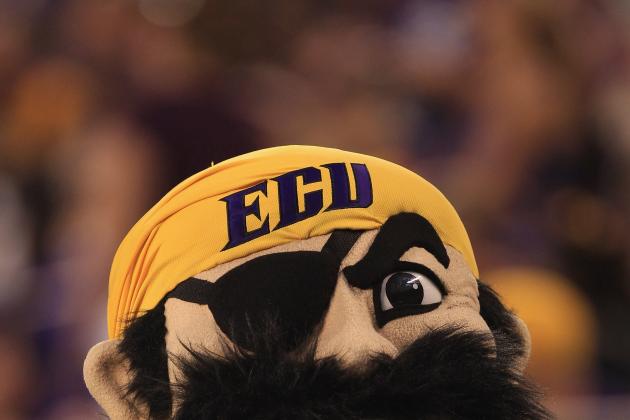 Streeter Lecka/Getty Images

Appalachian State may be known for its upset over Michigan, but a win over East Carolina will not draw the same kind of attention. While East Carolina has lost its starting quarterback and has some other holes on defense, the Pirates have enough to get the job done in this game.
Prediction: East Carolina
Final Score: East Carolina 35, Appalachian State 13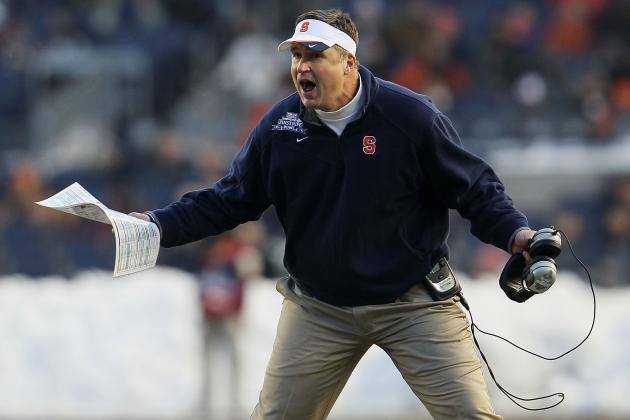 Chris McGrath/Getty Images

The Wildcats move on this year without Dan Persa, and it will be a growing experience for them. This year, they start on the road against the Orange, and while Syracuse has enough issues of its own, look for its offense to lead the way to an important opening-week win.
Prediction: Syracuse
Final Score: Northwestern 42, Syracuse 41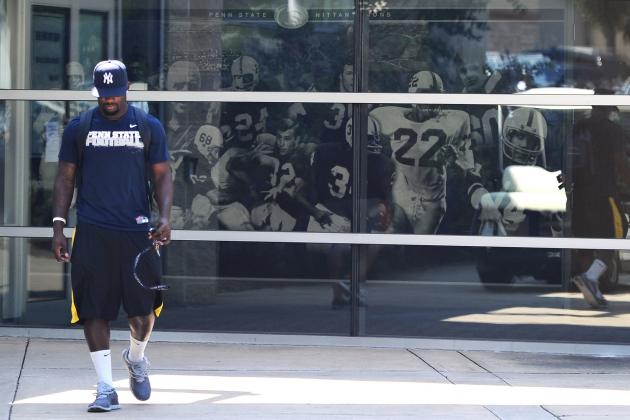 Patrick Smith/Getty Images

After an offseason that everyone associated with Penn State would like to forget, the Nittany Lions host Ohio. This should be a game that Penn State wins with ease, but it will be interesting to see what this team looks like after the offseason it just endured.
Prediction: Penn State
Final Score: Ohio 24, Penn State 14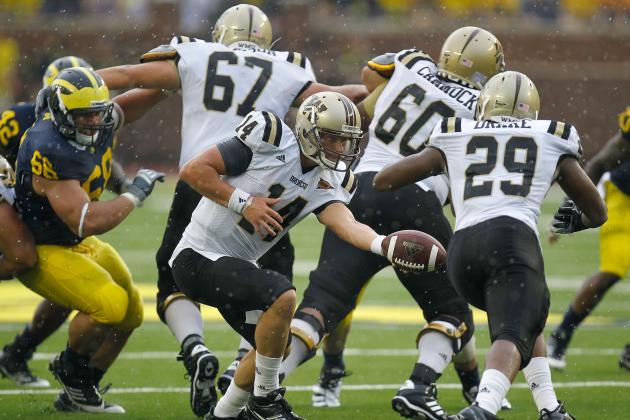 Gregory Shamus/Getty Images

In 2011, Illinois jumped out to a 6-0 start before cooling off. The same will not be true this year, as one of my upset picks for the week is for Western Michigan's offense to create issues for Illinois, escaping with a big win for this Broncos program.
Prediction: Western Michigan
Final Score: Illinois 24, Western Michigan 7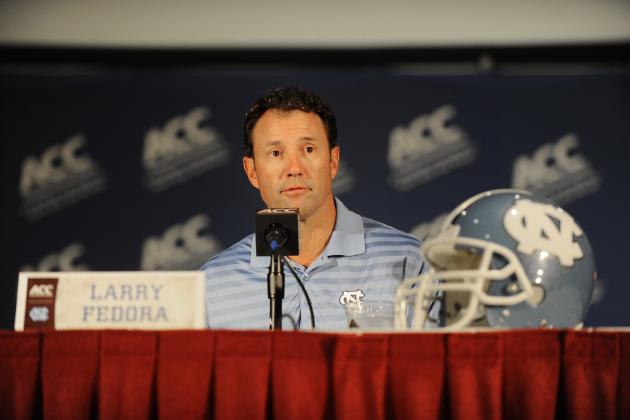 Sam Sharpe-US PRESSWIRE

Larry Fedora gets his first game as coach of North Carolina out of the way this weekend, and he has it easy, as the Tar Heels face Elon. North Carolina has superior talent and, as is the case with a lot of these opening-week games, this one could be over by the half.
Prediction: North Carolina
Final Score: North Carolina 62, Elon 0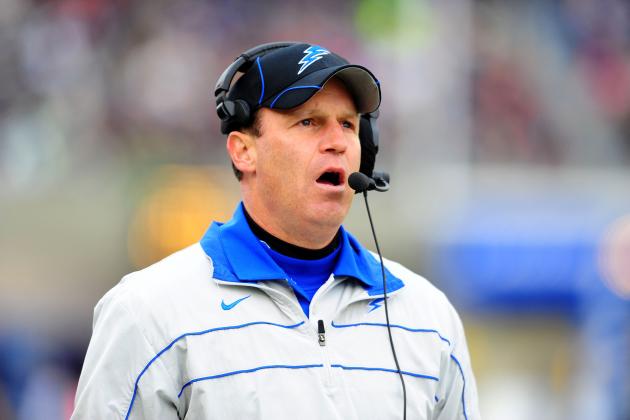 Ron Chenoy-US PRESSWIRE

Troy Calhoun and the Falcons start 2012 at home against Idaho State. Air Force should be able to get some work in and walk away with a relatively easy win here.
This is another game in which a coach can empty the bench and get everyone in.
Prediction: Air Force
Final Score: Air Force 49, Idaho State 21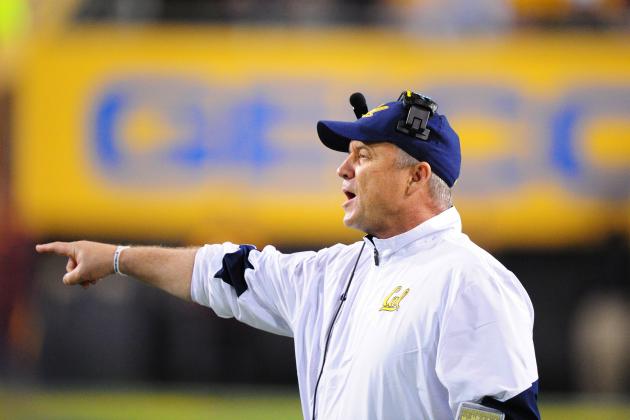 Mark J. Rebilas-US PRESSWIRE

This is a game that could get tricky for Cal. Nevada is a tough opening day opponent because it has a solid offense and a defense that can make key stops.
While Cal should be able to win this game at home, the offense must be ready to go because the defense will not be able to carry the team through this entire game.
Prediction: Cal
Final Score: Nevada 31, Cal 24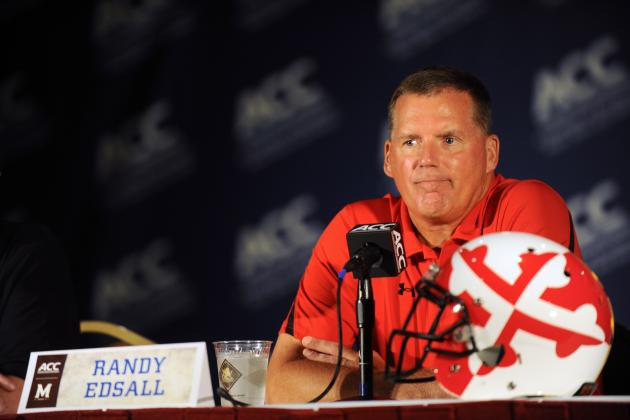 Sam Sharpe-US PRESSWIRE

Despite losing Danny O'Brien in the offseason, Maryland will have no issues beating William & Mary. William & Mary lacks the depth or talent to keep this close, and Randy Edsall will be off to a 1-0 start in Year 2.
Prediction: Maryland
Final Score: Maryland 7, Williams & Mary 6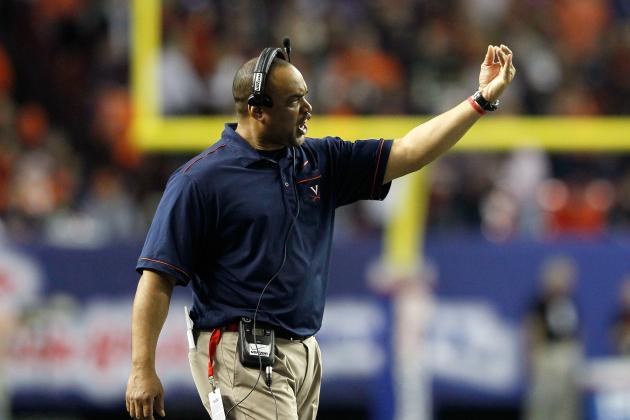 Kevin C. Cox/Getty Images

Mike London and Virginia surprised a lot of people last year by being so competitive. This year the bar has been raised, but the season opener will not be much of a test. Look for London to keep things simple, and the Cavaliers will breeze through this matchup.
Prediction: Virginia
Final Score: Virginia 49, Richmond 13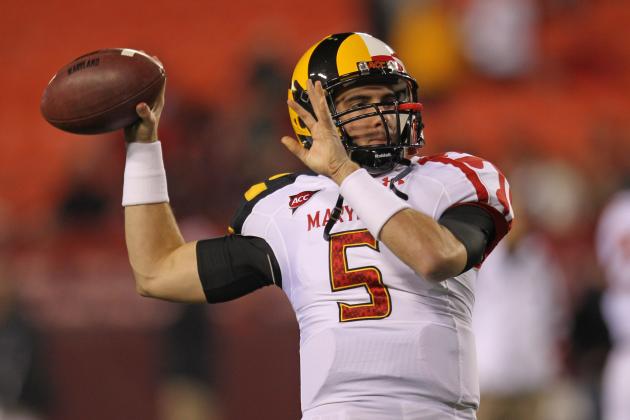 Mitch Stringer-US PRESSWIRE

Despite losing Russell Wilson to the NFL, Wisconsin struck the transfer lottery again this time with former Maryland quarterback Danny O'Brien. O'Brien has been named the starter, and an opener against Northern Iowa will allow him to get comfortable in the offense before the start of Big Ten play.
Prediction: Wisconsin
Final Score: Wisconsin 26, Northern Iowa 21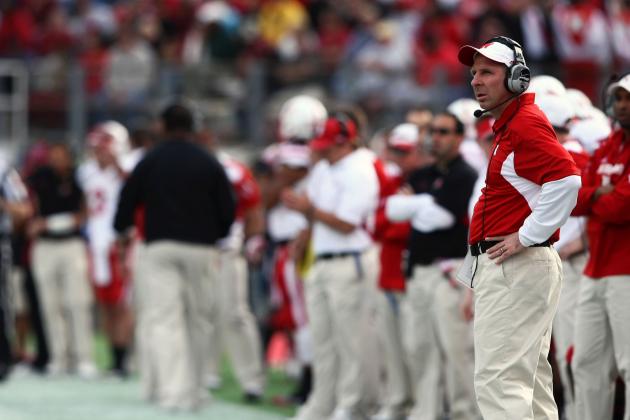 Douglas Jones-US PRESSWIRE

Last year, Southern Miss surprised everyone by winning the Conference USA title. After losing their starting quarterback and coach, the Golden Eagles are a different team and are on the road Week 1.
With the run game that the Huskers possess, look for them to run it down the throat of Southern Miss and cruise to an easy win.
Prediction: Nebraska
Final Score: Nebraska 49, Southern Miss 20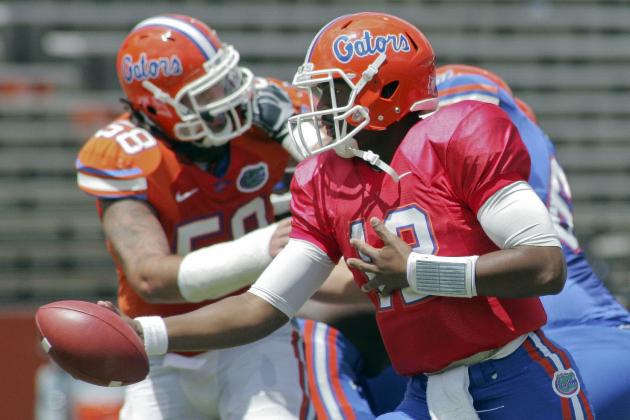 Phil Sears-US PRESSWIRE

Florida begins the 2012 season with a relatively easy test against Bowling Green. The Gator defense alone will be overwhelming in this game, and the matchup will provide the Florida offense with some time to work out some of the kinks before heading into SEC play.
Prediction: Florida
Final Score: Florida 27, Bowling Green 14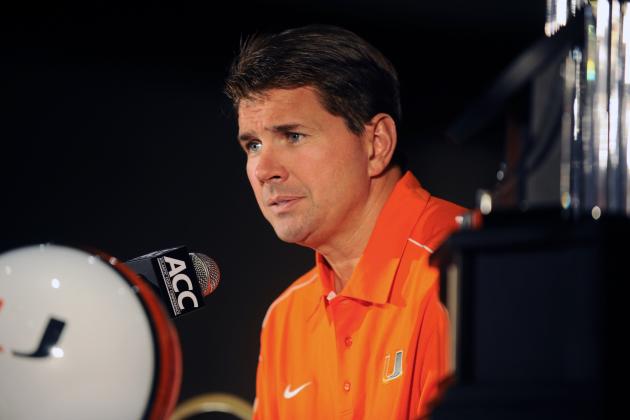 Sam Sharpe-US PRESSWIRE

Both of these ACC programs are in the process of rebuilding. In this game, Miami has to head up to Boston College for an opening-weekend conference game.
Expect a low-scoring game, but ultimately the playmakers of Miami should step up and earn the Hurricanes a conference road win.
Prediction: Miami
Final Score: Miami 41, Boston COllege 32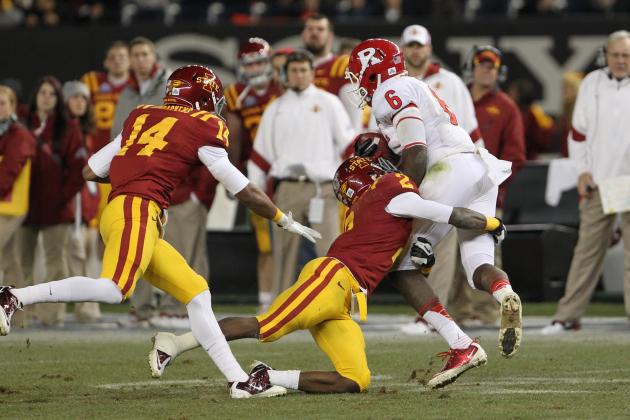 Anthony Gruppuso-US PRESSWIRE

Tulsa would normally have a shot in a game like this, but in the offseason, quarterback G.J. Kinne graduated, leaving the Golden Hurricane with a huge hole to fill. In the end, Iowa State will have too much offense for Tulsa to keep up with.
Winner: Iowa State
Final Score: Iowa State 38, Tulsa 23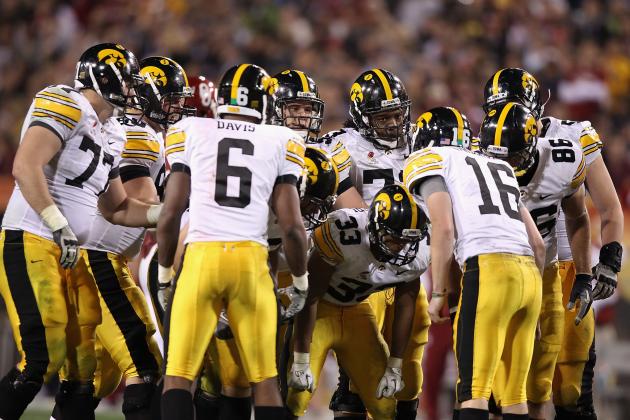 Christian Petersen/Getty Images

Last year this game may have remained close, but this year Northern Illinois has lost too much talent to achieve that. Look for the Hawkeyes to wear them down with the run and win this game by double digits.
Winner: Iowa
Final Score: Iowa 18, Northern Illinois 17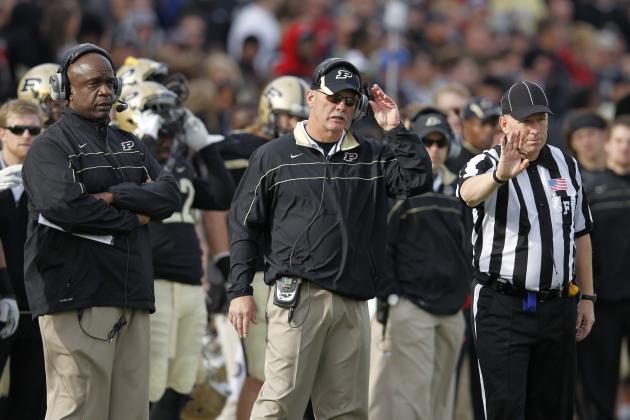 Joe Robbins/Getty Images

Eastern Kentucky travels to Purdue to take on an underrated Boilermaker squad. The matchup favors Purdue on both sides of the ball, and unless the Boilermakers come out flat, they will start to prepare for Big Ten play with a win.
Winner: Purdue
Final Score: Purdue 48, Eastern Kentucky 6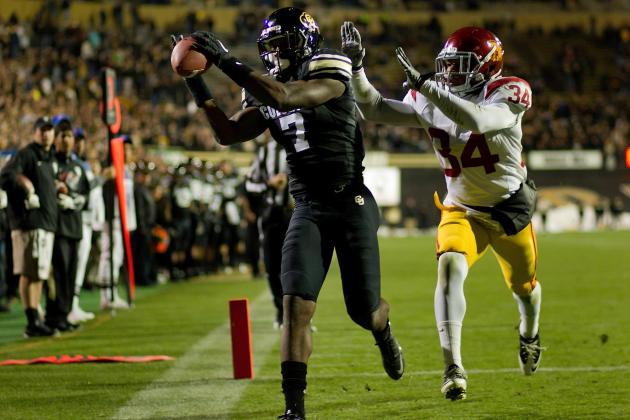 Justin Edmonds/Getty Images

These two teams kick off the year with a rivalry game. Both teams have a lot of areas to work on, but overall, the Buffaloes may have a slight edge and will win a tight game late in the fourth quarter.
Prediction: Colorado
Final Score: Colorado State 22, Colorado 17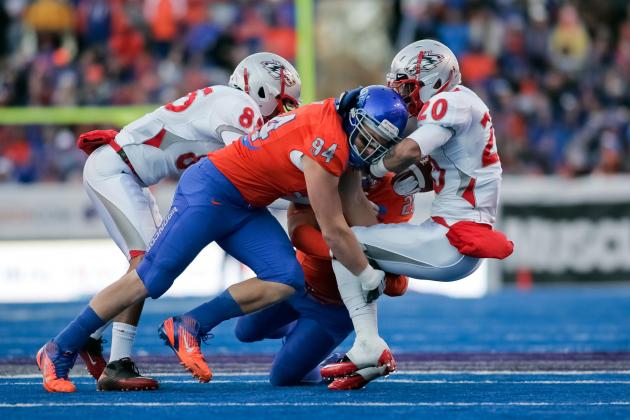 Otto Kitsinger III/Getty Images

Southern University isn't going to stand much of a chance against any FBS school. New Mexico is much deeper and more talented than Southern University, and it should start its season out right with a 1-0 record.
Prediction: New Mexico
Final Score: New Mexico 66, Southern 21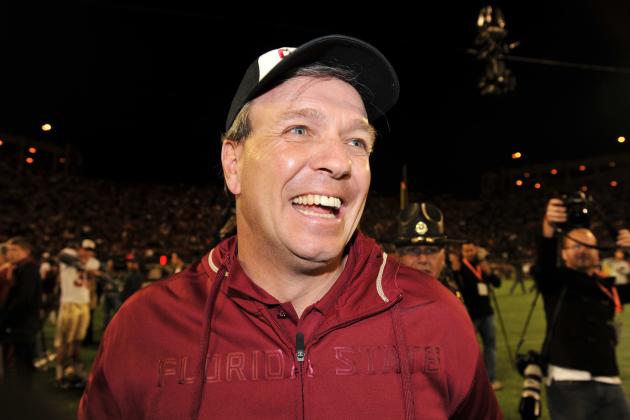 Al Messerschmidt/Getty Images

Florida State is considered a possible national title contender. Starting out the year against Murray State will not show us anything other than the Seminoles becoming 1-0 after the first week of the season.
Prediction: Florida State
Final Score: Florida State 69, Murray State 3
Jared Wickerham/Getty Images

Pittsburgh is another team set to play a fairly irrelevant opening-week game, as its matchup against Youngstown State is not going to reveal a whole lot. Coaches hope to get through these kinds of games with no health issues and have time to take a look at their depth players.
Prediction: Pittsburgh
Final Score: Youngstown State 31, Pitt 17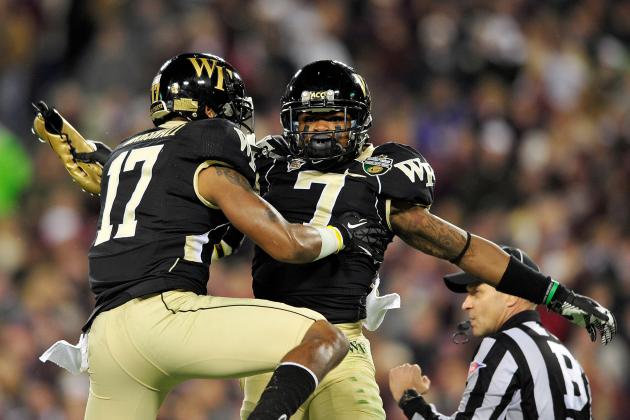 Grant Halverson/Getty Images

Wake Forest eyes up another hot start in 2012, but it hopes to finish that way as well. With Liberty scheduled in the first week of the season, the Demon Deacons will get up early and never look back as they head to 1-0.
Prediction: Wake Forest
Final Score: Wake Forest 20, Liberty 17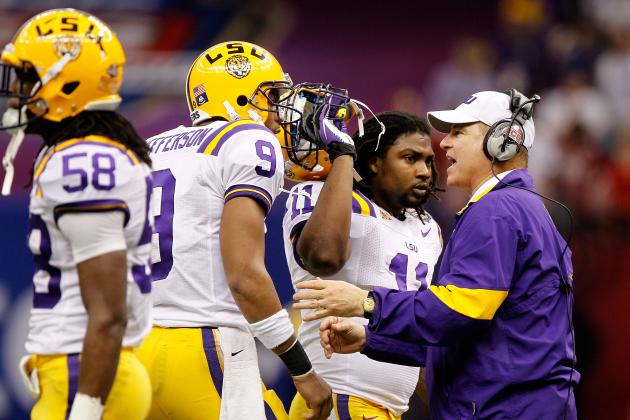 Chris Graythen/Getty Images

This one is going to get ugly for North Texas. LSU might have one of the best defenses in the nation, and while playing at home, the Tigers will have this one taken care of midway through the second quarter.
While it is great that football is back, games like this are not what fans have been waiting for.
Prediction: LSU
Final Score: LSU 41, North Texas 14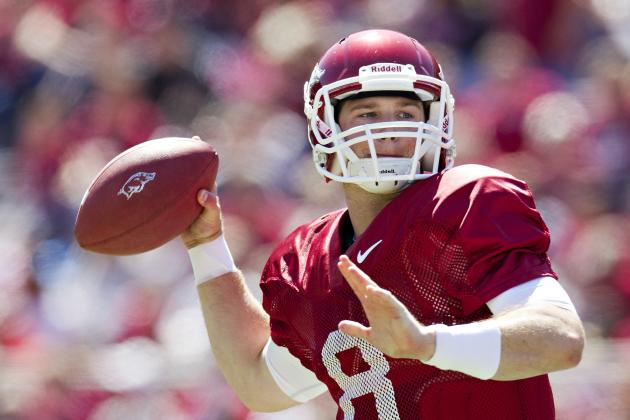 Wesley Hitt/Getty Images

John L. Smith makes his coaching debut with Arkansas by playing Jacksonville State. The Razorbacks are immensely talented on both sides of the ball and will be able to control the clock, line of scrimmage and score all game long.
Prediction: Arkansas
Final Score: Arkansas 49, Jax State 24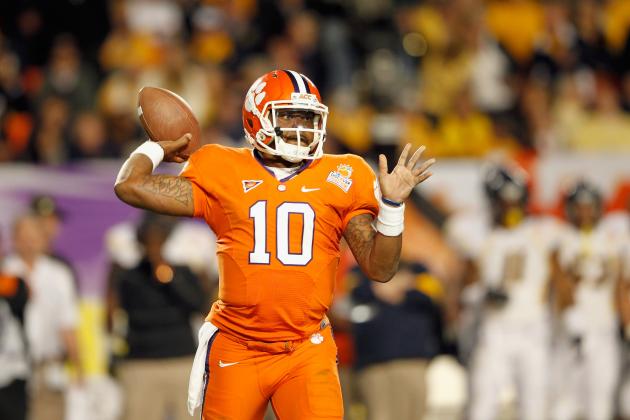 Mike Ehrmann/Getty Images

The game between Clemson and Auburn is one of the bigger games of the opening week, and it features a dynamic Clemson offense against a stingy Auburn defense. This game should certainly deliver on entertainment, and ultimately, Tajh Boyd may be the key factor in a Clemson win.
Prediction: Clemson
Final Score: Clemson 26, Auburn 19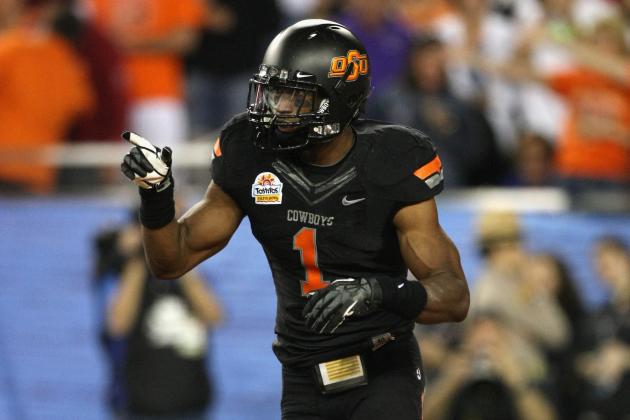 Donald Miralle/Getty Images

Despite not having Justin Blackmon or Brandon Weeden, the Cowboys will be fine against Savannah State. If this game is ever in jeopardy, Oklahoma State fans may want to prepare for a long year. In reality, Oklahoma State wins and wins big.
Prediction: Oklahoma State
Final Score: Oklahoma State 84, Savannah State 0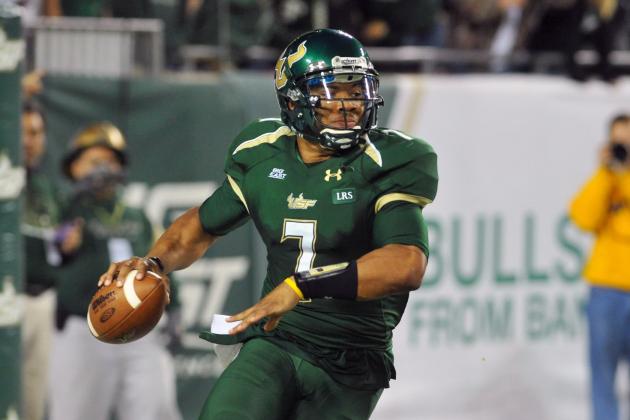 Al Messerschmidt/Getty Images

South Florida got off to a hot start last year and then completely feel apart and missed out on the bowl season. This year, the offense is still led by quarterback B.J. Daniels and should have no issues starting the year off on the right foot by beating Chattanooga.
Prediction: South Florida
Final Score: South Florida 34, Chattanooga 13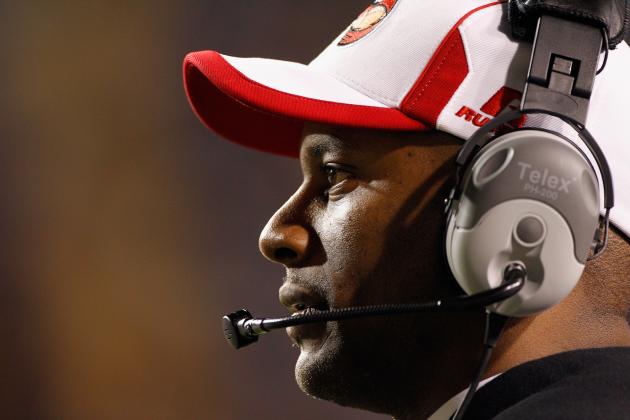 Chris Graythen/Getty Images

Another game that will have a limited viewership is Austin Peay vs. Western Kentucky. The Hilltoppers come into this game the clear favorite and should be able to control the game. Behind a strong defensive performance, Western Kentucky will have no issues in its season opener.
Prediction: Western Kentucky
Final Score: W. Kentucky 49, Austin Peay 10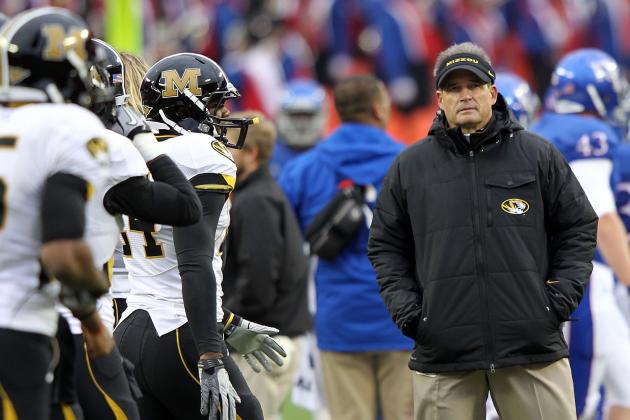 Jamie Squire/Getty Images

Before Missouri enters into SEC play, it takes on Southeastern Louisiana in the season opener. The game will likely lack drama and intrigue, as the Tigers should have control of this game from start to finish.
Prediction: Missouri
Final Score: Missouri 62, SE Louisiana 10
Kelly Lambert

Hugh Freeze makes his debut at Ole Miss against Central Arkansas this week. Ole Miss is still going to need time to rebuild and develop talent, but in this opening-week game, the Rebels should have no problem earning a win.
Prediction: Ole Miss
Final Score: Ole Miss 49, Central Arkansas 27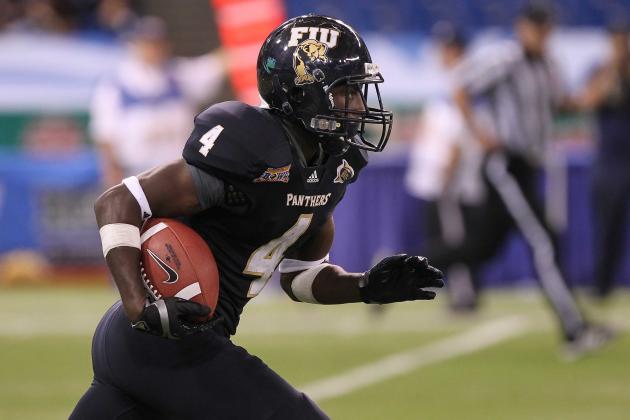 Kim Klement-US PRESSWIRE

While this won't get a lot of attention, it has the chance to be a good game between two teams that will be fighting for a 1-0 start to the year. Overall, FIU has enough returning starters to edge out Duke late in the second half.
Prediction: FIU
Final Score: Duke 46, FIU 26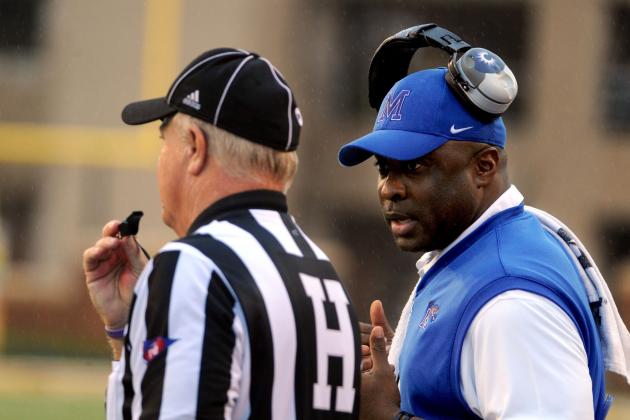 Chuck Cook-US PRESSWIRE

Memphis has been dreadful, and I am going to say that in the first week of the season, things get even worse for them. With the lack of depth and talent on this Tiger team, look for Tennessee-Martin to pull off the upset, although it will not be a win that a whole lot of people care about.
Winner: Tennessee-Martin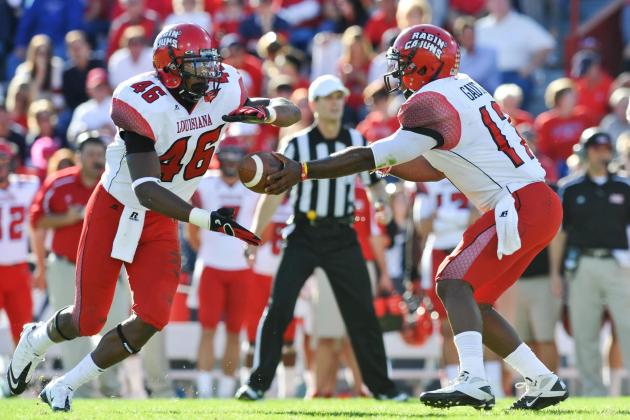 Chris Morrison-US PRESSWIRE

Louisiana-Lafayette looks to build on what could be considered a breakout season last year. Lamar will not put up much of a struggle, and the Ragin' Cajuns should have no issues picking up where they left off in 2011.
Prediction: Louisiana-Lafayette
Final Score: Louisiana-Lafayette 40, Lamar 0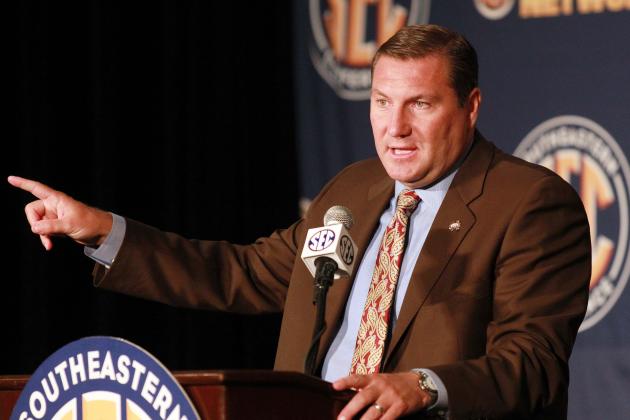 Marvin Gentry-US PRESSWIRE

Football is back for Mississippi State, and that is a good way to break away from thoughts of the NCAA investigation. The Bulldogs have a strong team that is hoping to take the next step in the SEC, but for now, a win over Jackson State is what the fans will look forward to.
Prediction: Mississippi State
Final Score: Mississippi State 56, Jackson State 9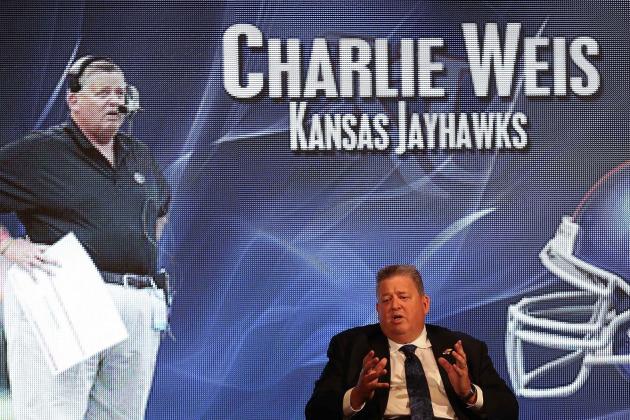 Kevin Jairaj-US PRESSWIRE

No matter how bad the defense is this year, Charlie Weis will have the offense moving in the right direction. Luckily, Kansas goes up against South Dakota State this week and should gain some positive momentum with a win.
Prediction: Kansas
Final Score: Kansas 31, SD State 17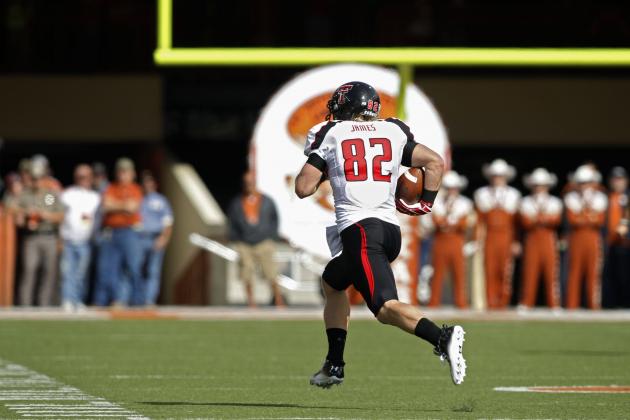 Erich Schlegel/Getty Images

After a 2011 season that saw a lot of injuries, Texas Tech is back for 2012 and looking to make some noise. The offense will once again be able to put up big scores, and there isn't a whole lot that Northwestern State is going to be able to do to slow the Red Raiders down.
Prediction: Texas Tech
Final Score: Texas Tech 44, NW State 6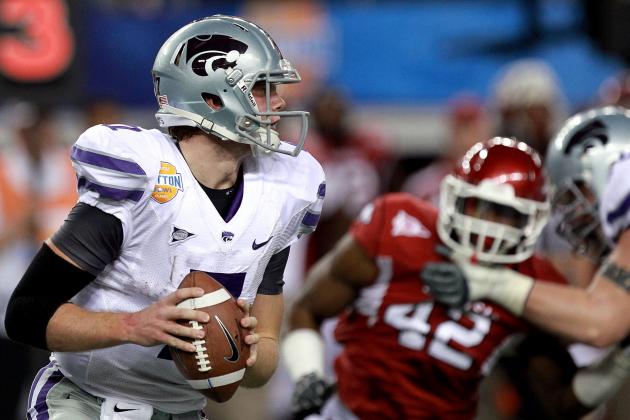 Ronald Martinez/Getty Images

With Collin Klein back at Kansas State, the Wildcats are ready for another run at the Big 12, but they will not be able to sneak up on anyone this year. The offense is good enough that regardless of how the defense performs this weekend, the Wildcats will win handily.
Prediction: Kansas State
Final Score: Kansas State 51, Missouri State 9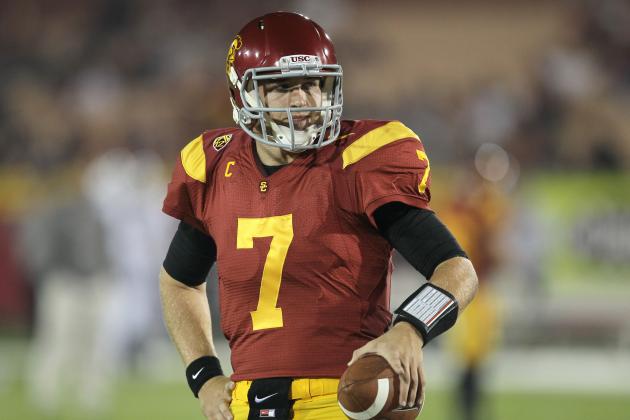 Stephen Dunn/Getty Images

Matt Barkley begins his Heisman Trophy campaign against Hawaii this year. As a gift to Norm Chow in his coaching debut, the Trojans will likely run the Warriors right out of the Colosseum.
Prediction: USC
Final Score: USC 49, Hawaii 10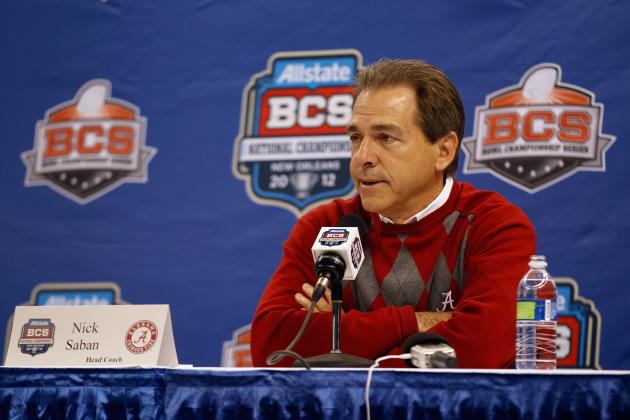 Chris Graythen/Getty Images

This is the marquee game of the week, and it will feature Denard Robinson and the Michigan offense going up against a retooled Alabama defense. With the speed and strength that the Tide bring to the field, the SEC and Alabama will look to flex their muscles against another Big Ten team.
Prediction: Alabama
Final Score: Alabama 41, Michigan 14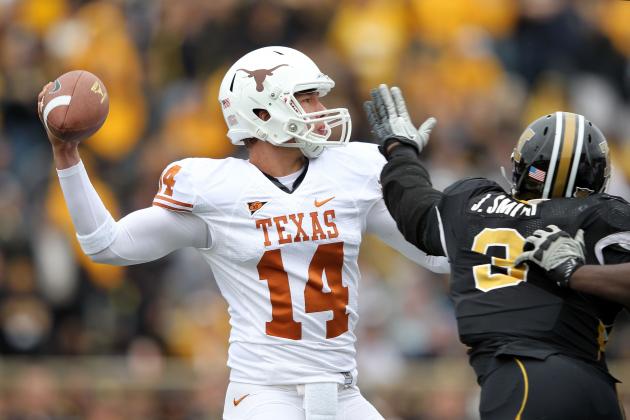 Jamie Squire/Getty Images

The good news for Texas is that opening the season against Wyoming gives starting quarterback David Ash time to get comfortable with the offense. While this game should not be much of an issue, the Longhorns may have some struggles coming up unless Ash is able to drastically improve upon last season.
Prediction: Texas
Final Score: Texas 37, Wyoming 17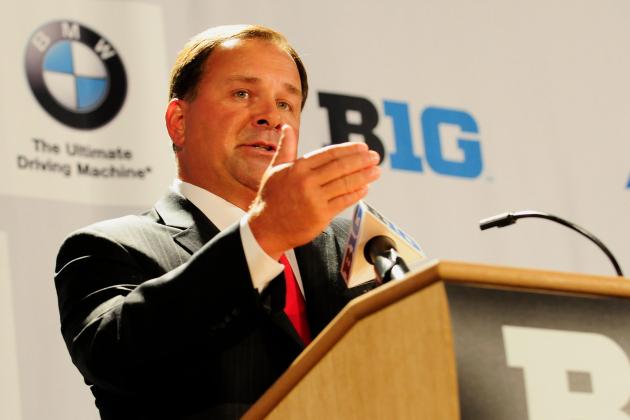 Reid Compton-US PRESSWIRE

2011 was a rough season for Indiana. The Hoosiers stumbled all year long and only managed to earn one win. This year, the depth and talent is not much better, but they still should match their win total from last year with a win over Indiana State.
Prediction: Indiana
Final Score: Indiana 24, Indiana State 17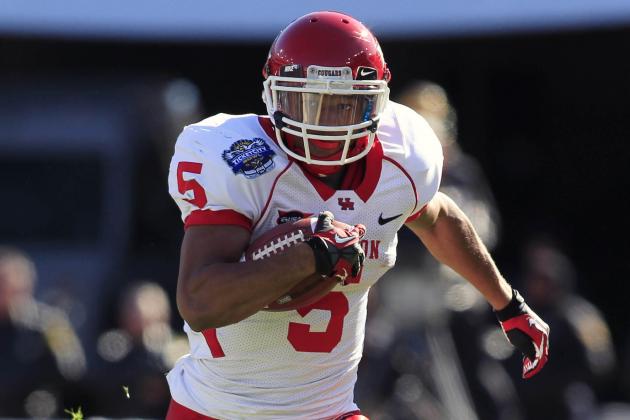 Tim Heitman-US PRESSWIRE

Texas State opens up its first season in the FBS division with a game against Houston. While the Cougars no longer have the services of Case Keenum, Houston still has more than enough talent to hand Texas State its first loss in its new division.
Prediction: Houston
Final Score: Texas State 30, Houston 13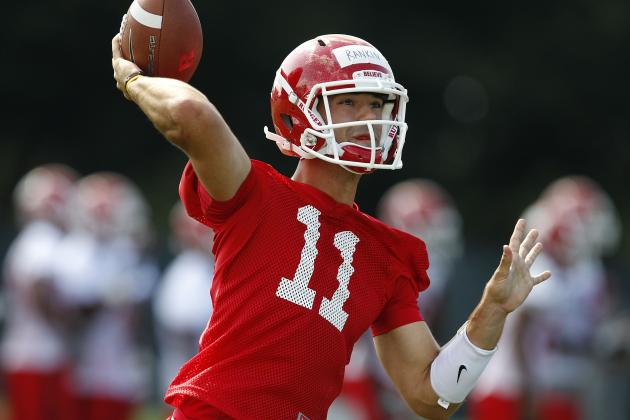 The Star-Ledger-US PRESSWIRE

This road game is going to be tricky for Rutgers. Tulane is showing signs of improvement and could prove to be a challenge. If the Scarlet Knights are not sharp, this will be closer than it needs to be, but ultimately Rutgers should win this matchup.
Prediction: Rutgers
Final Score: Rutgers 24, Tulane 12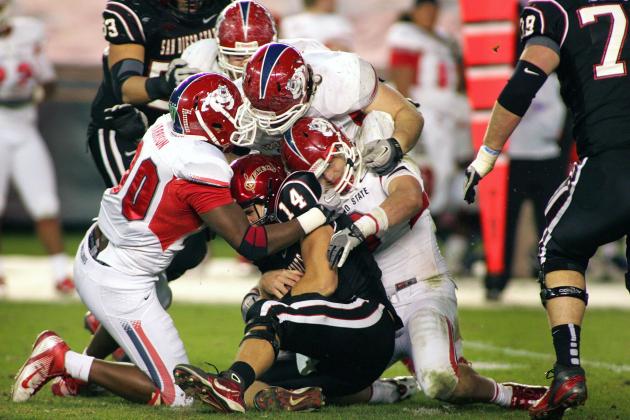 Jake Roth-US PRESSWIRE

Fresno State gets to take it easy in the first week of the season by taking on Weber State. The Bulldogs should win simply, but they will need to get in the work, because the following week they head on the road to play at Autzen against Oregon.
Prediction: Fresno State
Final Score: Fresno State 37, Weber State 10
Kevin Jairaj-US PRESSWIRE

Landry Jones is back at Oklahoma, and the Sooners have Mike Stoops as their new defensive coordinator. Both of these things are bad for UTEP. Between the offensive power and improved defense, Oklahoma wraps up a win quickly.
Prediction: Oklahoma
Final Score: Oklahoma 24, UTEP 7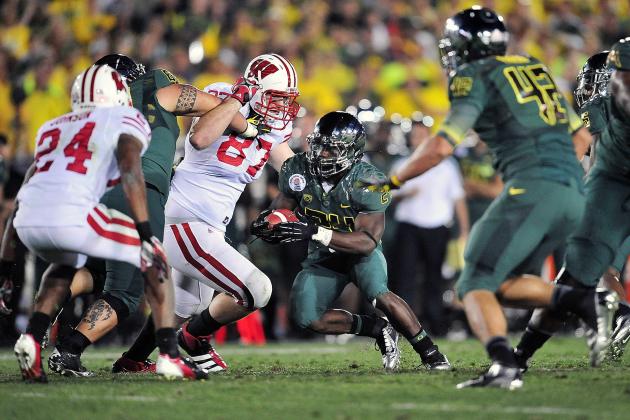 Gary A. Vasquez-US PRESSWIRE

Oregon is moving on from Darron Thomas and LaMichael James this year, replacing them with Marcus Mariota and Kenjon Barner. With a vastly improved defense, the Ducks will win this game, but the Arkansas State offense will keep things close early on.
Prediction: Oregon
Final Score: Oregon 57, Arkansas State 34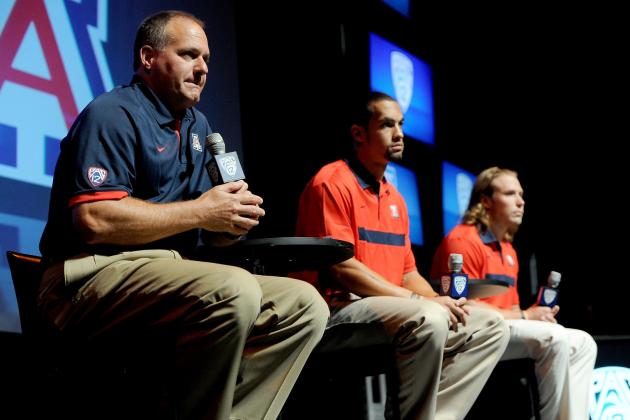 Jayne Kamin-Oncea-US PRESSWIRE

Rich Rodriguez is back on the sidelines and leading Arizona. The Wildcats are rebuilding, and if this game were on the road, I would be tempted to take the Rockets.
Since they are playing in the desert, look for the Wildcats to win a shootout.
Prediction: Arizona
Final Score: Arizona 24, Toledo 17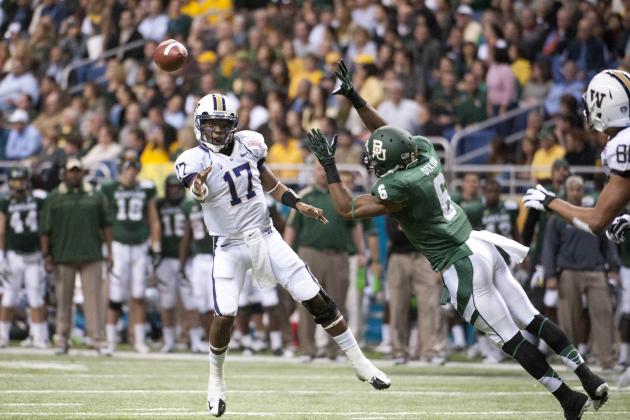 Brendan Maloney-US PRESSWIRE

The last time fans saw the Washington Huskies, they were going score for score with Baylor. This year, not much will change, as the offense will have to compensate for a poor defense.
In this opener, the Huskies will give up some points to the Aztecs, but their offense, led by Keith Price, will be too much to handle.
Prediction: Washington
Final Score: Washington 21, San Diego State 12