CFB Recruiting 2013: Preseason Power Ranking the Top 10 RB Prospects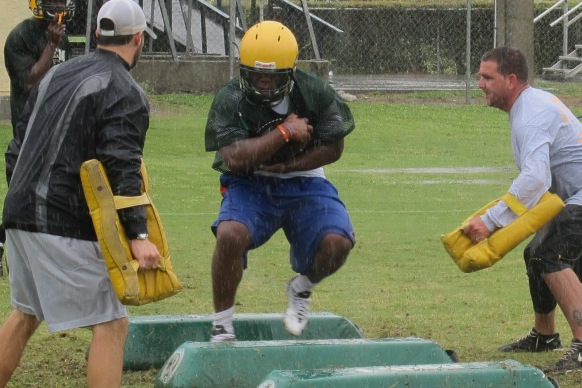 247Sports.com
Football season is coming quickly upon us, and that has to excite you. I have always been fascinated with preseason honors such as Player of the Year awards, All-Conference teams and of course, All-American teams. Writing for the recruiting side of B/R's football department, I'm now allowed to do my own preseason lists, and today, I'll focus on my old position.
Running backs are being devalued these days because of their short life span and also with teams running the spread offense. However, it's still obvious that if you have a chance to get a special back on your campus, do not pass up on him.
Today, I'm going to give you the preseason rankings for the top 10 running backs in this 2013 class. Here we go!
Begin Slideshow

»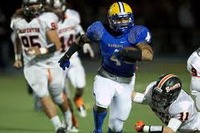 OregonLive.com
I like Tyner a lot, but he can't shake the injury bug, and until then, he may never reach his full potential and prime. You have to like his size on the hoof at 6'0" and close to 200 pounds.
Tyner is thickly built and has good run strength, but it's his fantastic speed that what wows you. Tyner is thought to be perhaps the fastest player in the country when he's healthy, which is semi-rare.
If he can get right this senior season and prove to be durable, then the Oregon commit will move up in the rankings.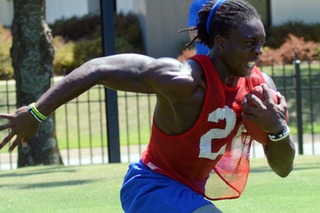 247Sports.com
Tenpenny is from Arkansas and enjoyed a great sophomore campaign that saw him get over 1,000 yards, but he suffered a leg injury and missed almost his entire junior season.
He has shown to be back at full strength this offseason, as the 6'0", 212-pounder is an excellent blend of size, speed and solid run strength. Tenpenny has solid elusiveness, quick feet and flashes the leg strength to break tackles and push piles in traffic.
He is committed to Alabama.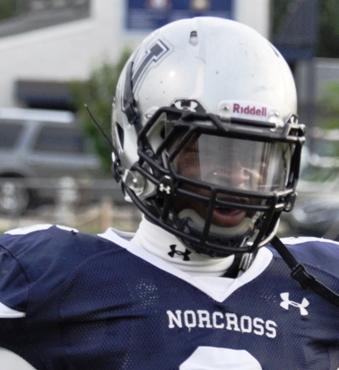 247Sports.com
Kamara is a Georgia native that is just about 5'10" and has a thick lower half that looks to be about 195 pounds. He's a very quick back, but also has surprising leg strength.
Kamara possesses explosive speed and the juice to skate all around the field. He's at his best in space and has the skill set of an excellent third-down back.
Scout.com says his top six include Georgia, Alabama, Oregon, Tennessee, Oklahoma State and Florida State.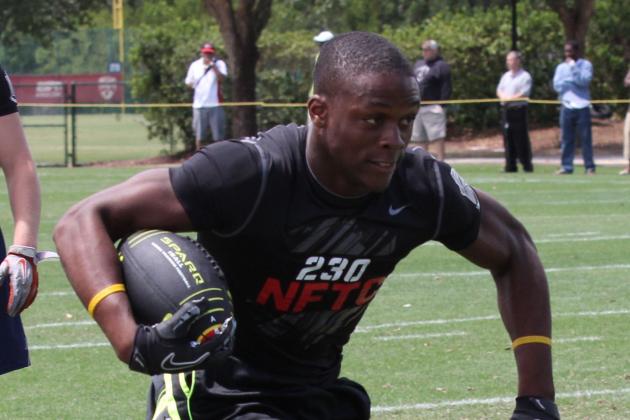 247Sports.com
Green is another back with outstanding speed. He hails from Florida and stands 5'10" and 185 pounds. Green is not a bully with the football, but he can elude defenders with quickness and dart to space.
Speed is Green's best asset, and you can see that if he squares his shoulders to the defense and sees a crease, he's likely gone to the end zone. I would love for Florida State to really develop him as a back used on screens.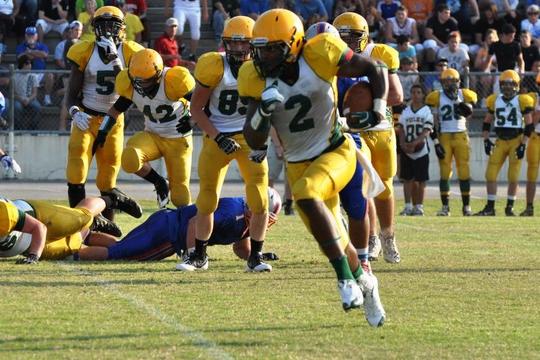 247Sports.com
Another Peach State native, Henry is one of the most intriguing prospects in the country because it's rare you find a back of his size and skill set.
He stands 6'3" and over 240 pounds on the hoof, but runs like an athletic, speed back. I've seen green reverse the field and outrun defenders to the perimeter and elude defenders like a scat back.
If he can combine his style with a little more of a "bully" mentality, then he should become an elite college runner. Look for him to end up at Alabama or Georgia.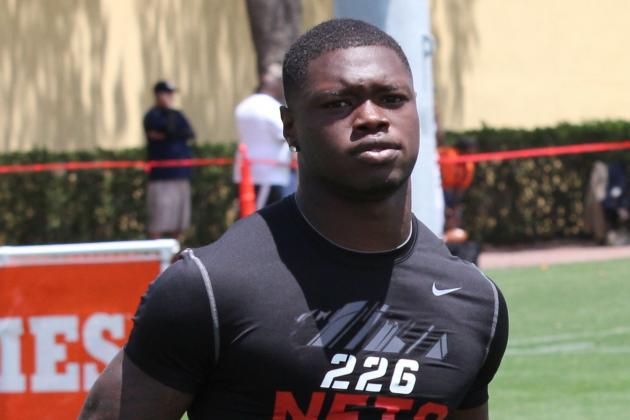 247Sports.com
Bryant is from Florida and was once committed to Oklahoma, but that has changed. The 5'10", 200-pounder runs as hard and determined as anyone in the country.
Bryant attacks downhill and has some burst to and through holes. He's strong with the ball, runs well behind his pads and will punish defenders trying to tackle him.
He'll flash some elusiveness and above-average speed, but Bryant is a bell cow, working type of back more so than a flashy type.
I like South Carolina, Georgia and Auburn's chances.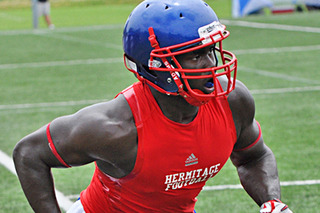 247Sports.com
Green started the year perceived as nothing more than a 2-down big back. Since then, he's ascended to an all-around runner that has gotten faster and quicker this offseason.
At close to 6'0" and 230 pounds, the Virginia native combines power, a thick frame and deceptive speed and quickness in his running style. He's among the hottest uncommitted recruits in the country.
His top six suitors are Auburn, Michigan, Virginia Tech, Tennessee, Ole Miss and Oregon, according to Scout.com.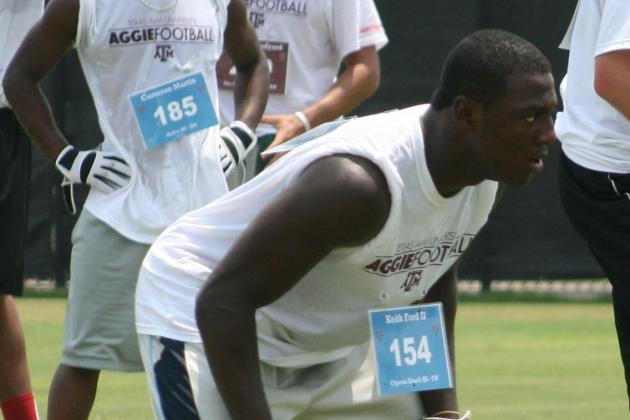 247Sports.com
I use the term instincts a lot, as it is imperative to have them to be a successful football player, at any position. Instincts are things you can't coach, such as a natural feel for the game, smarts, awareness, savvy and more.
Keith Ford has instincts and plenty of them. The 5'11", 200-pound back from Texas possess excellent vision as a runner and sets up blocks very well. He also has solid speed, quickness and strength and should be a bell cow back at Oklahoma.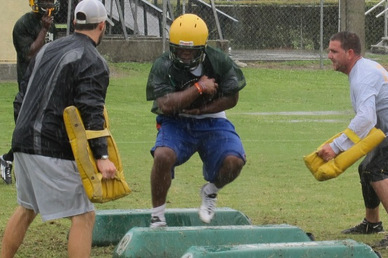 247Sports.com
Taylor is the son of Fred Taylor and is headed to Florida like his dad did. At 5'10", 215-pounds, Taylor is the most productive back in Florida high school history, as he is the state's all-time leading rusher.
He works best when he can use his quickness to skate through holes to get up on 'backers on the second level. That is where he shows off his elusiveness, as he escapes their clutches and gets yards in chunks before the secondary approaches him.
Once they do, Taylor uses his size and good strength challenge them.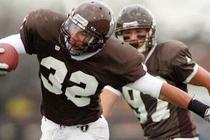 Rivals.com
Isaac has a chance to be the most complete back on this list, as he is 6'3", 220 pounds and can run like a speed back, flash power and strength and also split wide to catch passes like a WR.
His hands are outstanding for a back and should allow Isaac to be used in various ways at USC. He shows good speed and elusiveness in the open field, and his size and frame allow him to break tackles.
Isaac's strength is improving, and I expect a monster senior season from him this year.
Edwin Weathersby has worked in scouting/player personnel departments for three professional football teams, including the New York Giants, Cleveland Browns and the Las Vegas Gladiators of the Arena League. He spent a year evaluating prep prospects & writing specific recruiting and scouting content articles for Student Sports Football (now ESPN Rise-HS). A syndicated scout and writer, he's also contributed to WeAreSC.com, GatorBait.net and Diamonds in the Rough Inc., a College Football and NFL Draft magazine.