College Football Recruiting 2013: Ranking the Top 10 Pure Pass Rushers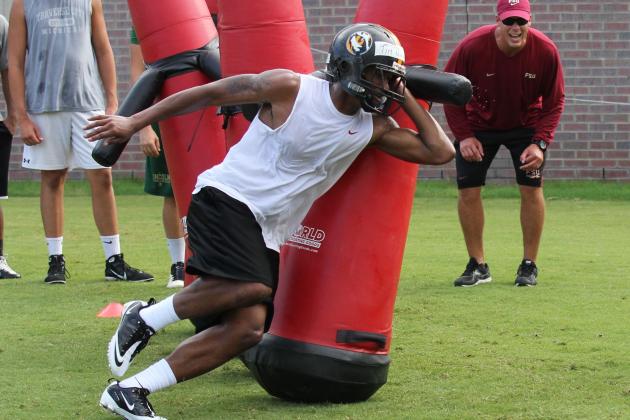 247Sports.com
Throughout this past month, we've been listing some superlatives to really break down the skills of this 2013 class. We've listed and ranked the top QB gunslingers, we've done offensive speed demons and we've also done the top pure pass protectors amongst others.
Today, we move forward with another one in giving you the top 10 pure pass rushers. These 10 guys can really squeeze a pocket, pressure the QB and get the coveted sack that every defense needs to stop these big time passing offenses of today.
So come inside and take a look at the top 10 pure pass rushers of the 2013 recruiting class!
Begin Slideshow

»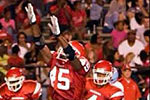 Scout.com
Ward is an Oklahoma native, who committed to the Sooners, in the 6'4", 235-pound range. He won't wow you with an overwhelming first step, but his length and hand-fight ability keeps him clean.
Ward can fight to pressure with good athleticism, bend around the edge and use good speed to pursue a passer trying to escape the pocket. Look for Ward to excel as a DE and stand-up OLB type in Norman.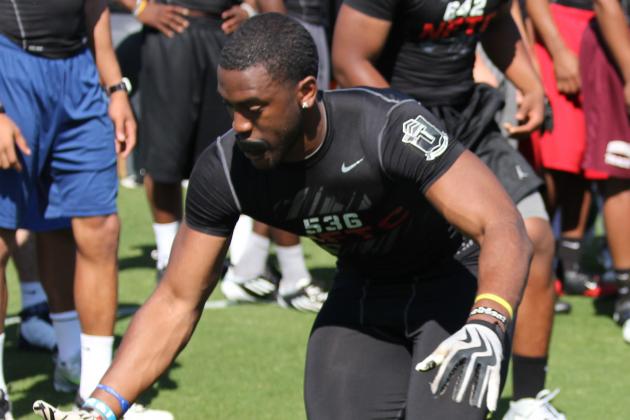 247Sports.com
Hollins is undersized, but don't tell him. He is probably about 6'1" and 215 pounds, but has excellent snap quickness to jump onto a blocker.
He can bend on the edge to get around the perimeter of the pocket, and is an outstanding athlete. He really has great pursuit speed, agility and already has a couple of moves in his pass rush arsenal.
He pledged to UCLA, but watch out for Texas A&M.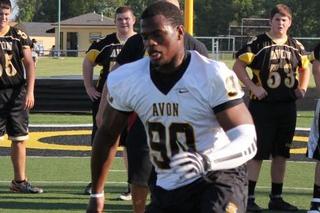 247Sports.com
Daniel is an Indiana native that gets it done with the intent to end the rush before it really starts. He surges off the line extremely forceful and quick, uses great hand quickness to punch blockers in the chest and free himself up.
He won't wow with a great second gear, but he shows solid speed for a 6'3", 252-pounder. In fact, look for the Clemson commit to perhaps develop into a gap-penetrating DT in college.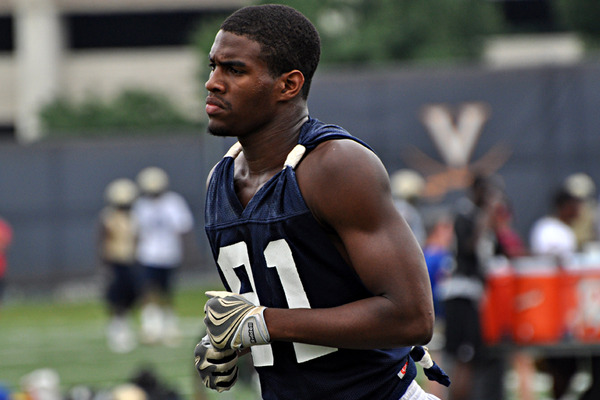 247Sports.com
Hailing from Virginia, Allen is a 6'3", 250-pounder with good length to his frame to aid his rushing ability. He shows a burst at the snap, and plays big at the point of attack, taking on blockers one on one.
Allen needs to continue adding more bulk to his frame, but I see a guy with quick hands to get under a blocker's pads and enough deceptive strength to walk an OL back into the passer.
He's sewn up to Alabama.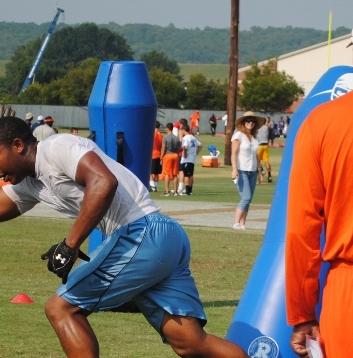 247Sports.com
Walker is from Jacksonville, and is a 6'4", 280-pounder that can play both end and tackle in any scheme. He's very quick at the snap, and can 1-gap and penetrate very quickly.
Walker needs to refine his hand technique, but has the strength to also fight with force to pressure the passer. He can play the strong side on the edges and bend and squeeze down to menace the pocket if needed.
I think it'll come down to Florida and Alabama.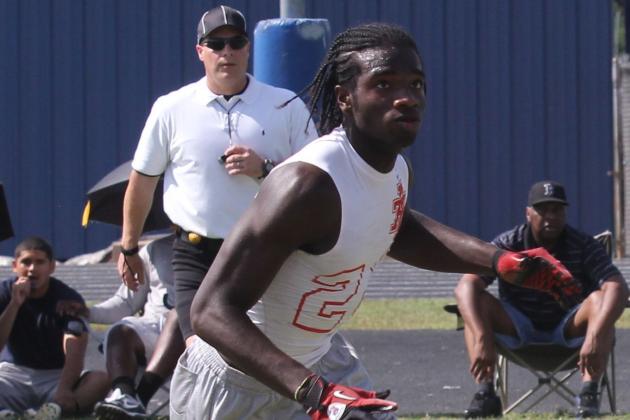 247Sports.com
Prevot is from Texas, and, yes, he's raw, but the 6'4" edge defender moves like a shooting guard. He's light—215 pounds max—but has good length, snap quickness and pursuit speed.
He needs to hone his pass-rush plan and start setting up blockers a few snaps ahead, but with his athleticism, speed, quickness and high ceiling, he could grow into a big-time star.
Watch out for Texas A&M and LSU.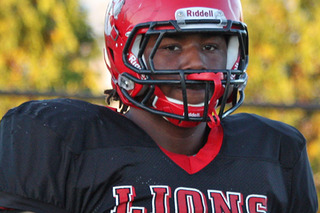 247Sports.com
Bigelow is a 6'3", 297-pound menace with an overwhelming initial step. He surges off the ball and just jumps on top of a blocker with big time point-of-attack strength.
He plays with good leverage, excellent athleticism and puts in efforts to keep his hands moving to combat blockers trying to get good punch placement on him. He needs to add more to his pass-rush plan, but he can blow through a gap and just hunt a QB down.
He's committed to USC.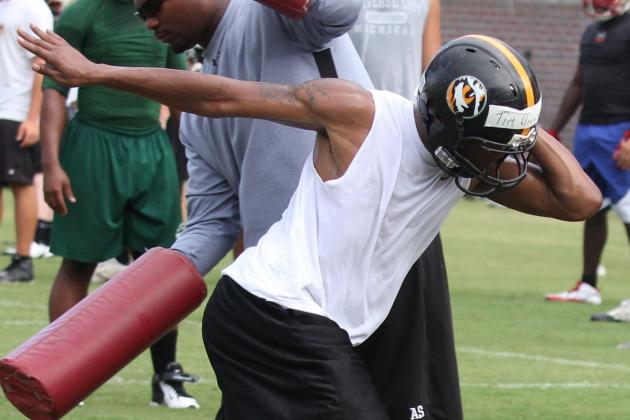 247Sports.com
Williams comes from Baton Rouge, and is 6'4", 230-pounds. He has great length, which he uses to stay clean from blockers during his rush. He can play with good leverage and big-time speed.
Williams has inconsistent snap quickness, as sometimes he's a late reactor. However, he can overwhelm when he's in sync, and can play both as a speed and power rusher type.
Williams has finishing quickness and the tools to develop into a complete edge defender. Per Sports.com, look for Alabama, USC, Florida State, LSU and Miami to be in the hunt.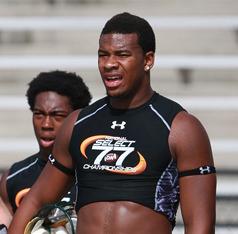 247Sports.com
Nkemdiche is a power player through and through. He goes in the 6'4", 270-pound range and is a sheer beast. Period.
He shows a big-time burst at the snap, but is not big at the point of attack. However, his strength is overwhelming, and if you long/deep set this guy as a blocker, then you're asking for trouble.
Nkemdiche can convert speed to power better than anyone in this class, has great agility and athleticism to bend on the edges and the pursuit speed to hawk a passer trying to make a play.
He's committed to Clemson.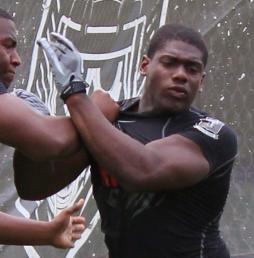 247Sports.com
Lawson is a 6'2" DE that weighs nearly 255 pounds. The Georgia native is never a late reactor as he sets the snap-quickness tone for any DL unit he rushes upfield with.
He shows good leverage and strength at the point of attack, and can play big-boy football. Lawson has the strength to shed blocks and free himself up, a power fight to pressure and a quick fight to pressure, natural bend around the pocket and more.
He will develop a pass-rushing plan at Auburn, but Lawson can get in and out of a blocker's pads with strength and quickness, and cause an array of problems for an offense.
Edwin Weathersby has worked in scouting/player personnel departments for three professional football teams, including the New York Giants, Cleveland Browns and the Las Vegas Gladiators of the Arena League. He spent a year evaluating prep prospects & writing specific recruiting and scouting content articles for Student Sports Football (now ESPN Rise-HS). A syndicated scout and writer, he's also contributed to WeAreSC.com, GatorBait.net and Diamonds in the Rough Inc., a College Football and NFL Draft magazine.