Cal Football: Ranking the Bears' Must-Win Games for 2012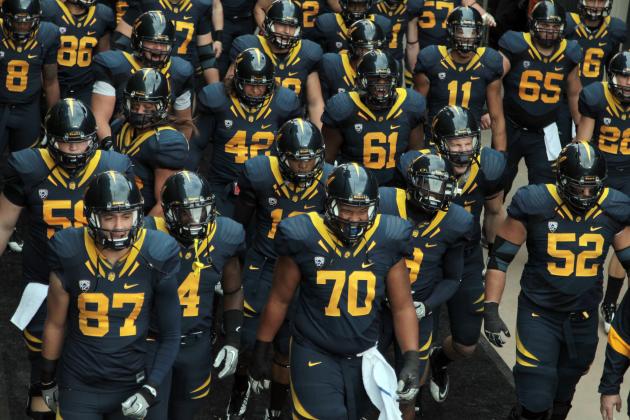 Ezra Shaw/Getty Images

I'll echo this at least three more times in the next five slides, but Cal is a legitimate dark horse to win the Pac-12 North this season.
They have a 1,300-yard rusher in Isi Sofele and and a 1,300-yard receiver in Keenan Allen. Their defense played hungry last year ,and if Zach Maynard can find some consistency at the quarterback position, Cal will be in a good place.
If the Golden Bears are going to live up to their potential in 2012, here are five games they must win.
Begin Slideshow

»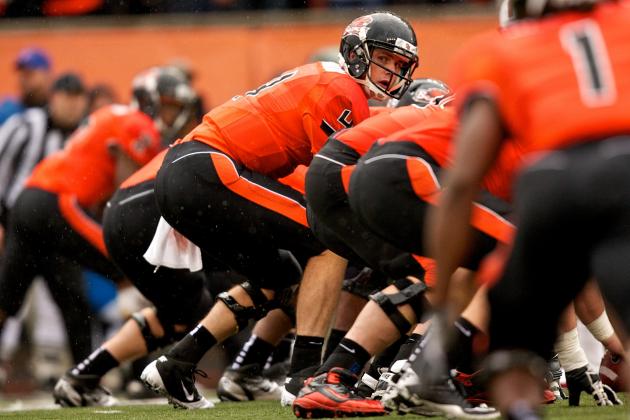 Craig Mitchelldyer/Getty Images

The California Golden Bears need to win this game for two reasons.
First of all, Oregon State is in their division and this is the last game of the regular season for the Golden Bears. Cal right now is a preseason dark horse to contend in the Pac-12 North. If the Golden Bears are towards the front of the division at the end of the season, this game could have huge implications for the conference title game and the Pac-12 standings.
Second of all, the Beavers have beaten the Golden Bears four out of the last five times they played. Mike Riley seems to have Jeff Tedford's number, and Tedford would love nothing more than to get that monkey off his back.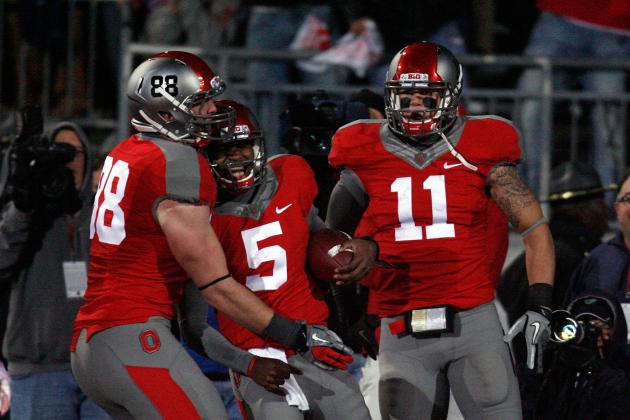 Kirk Irwin/Getty Images

Like I said before, Cal is a preseason dark horse. Ohio State is their only marquee out-of-conference opponent, so if the Golden Bears want to prove they are for real early on, they will win this game.
Theoretical situation: Cal easily defeats its first two opponents, Nevada and Southern Utah, and comes into The Horseshoe on Sept. 15 with some momentum. The Golden Bears then defeat the Buckeyes.
I don't care how good USC is, I think Cal would have a reasonable chance at beating the Trojans in their Sept. 22 matchup after a start to the season like that.
Even though Ohio State is not currently the power it has been in recent years, that would be a huge win for Cal and for the Pac-12 as a whole.
Ezra Shaw/Getty Images

Washington State has the potential to be an offensive juggernaut in 2012. Maybe I'm putting too much faith in Mike Leach, but I think combination of Jeff Tuel and Marquess Wilson could end up being one of the best in the nation.
Right now there are two schools vying for legitimate dark horse status in the Pac-12, and those teams are Cal and Washington State. It's not so much that the winner of this game gains legitimacy but that the loser loses any chance of being a top-three team in the Pac-12 North.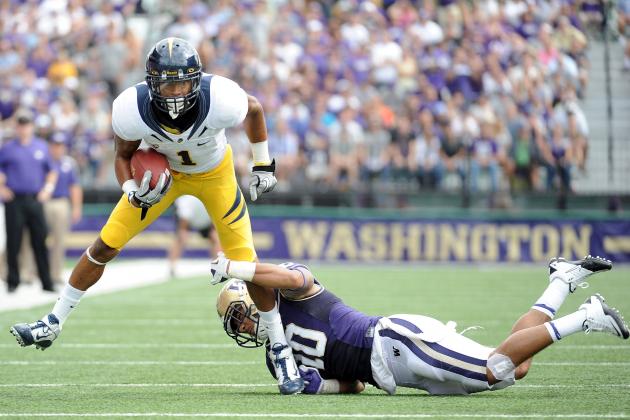 Harry How/Getty Images

Another division rival, Washington is probably the Bears' toughest yet most beatable home opponent. Cal is going to have an extremely tough time with both Stanford and Oregon, but Washington is more of an enigma.
The Huskies could be very good and Keith Price could be the second coming of RGIII—or they could suffer from a weak O-line and a bad running game.
Cal needs to win this game at home to make up for the likely defeats to Stanford and Oregon.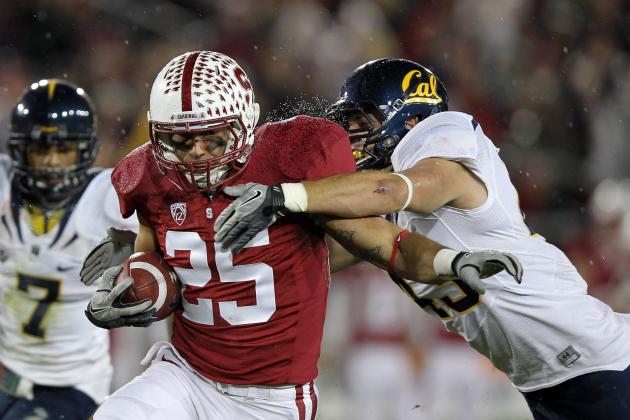 Ezra Shaw/Getty Images

I know in the last slide I said that Cal would probably lose to Stanford, but still, this is a huge game. Rivalry games are always No. 1 on the list of must win games.
In 2012, Cal could have a surprisingly good season, or the Golden Bears could have yet another season of mediocrity. Regardless of what happens, this game trumps all.
Even if Cal drops two of its three out-of-conference games and finishes with a record of 4-8, the Golden Bear faithful will remember who won The Game.
In an ideal situation for Cal, this game would determine who went to the Pac-12 title game from the North Division. The Bears would love nothing more than to beat their bitter rival to get a shot at the Rose Bowl.
Still, even if that doesn't happen, this game means the most to the Cal Bears.