Big Ten Football: Tweets of the Week
May 18, 2012

Chris Covatta/Getty Images
Every Friday on the Big Ten Blog, we'll bring you the best Big Ten-related Tweets of the week.
As hallowed numbers for Michigan wideouts go, the list obviously starts at #1. But it doesn't stop there; recall, if you will, that Michigan's last Heisman-winning wide receiver was Desmond Howard, who was wearing #21. That fact is not lost on Roy Roundtree, who's switching away from #12 for his senior year in honor of Mr. Howard: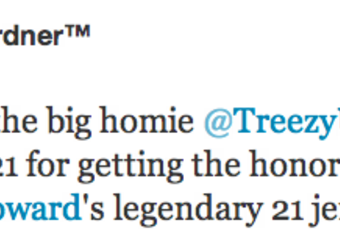 If you're not following Full Ride on Twitter yet, why not? Here was breaking news from today about QB prospect Kevin Olsen spurning Wisconsin and heading to Miami:
There isn't much that could convince us that the life of an all-world tailback isn't incredible, but Wisconsin RB Montee Ball is putting that to the test: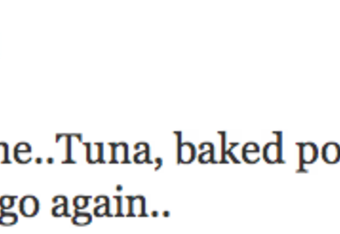 Individually, there's nothing wrong with any of that. I like tuna. I like baked potatoes. I guess I like cottage cheese? Call all that a meal and we have problems.
Top tight end recruit Adam Breneman is committed to Penn State. He is very, very committed to Penn State.  He's even got this poster of Joe Paterno hanging up in his room: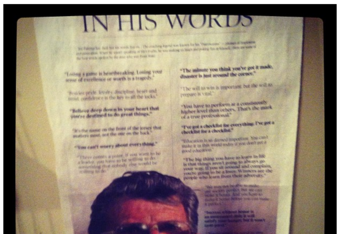 Think about that: Paterno will be two seasons gone by the time Breneman gets to campus. Breneman committed to Bill O'Brien. And he's still so committed to Penn State that he's living right by JoePa. That's impressive.