Mamas Don't Let Your Babies Grow Up to Idolize Sports Figures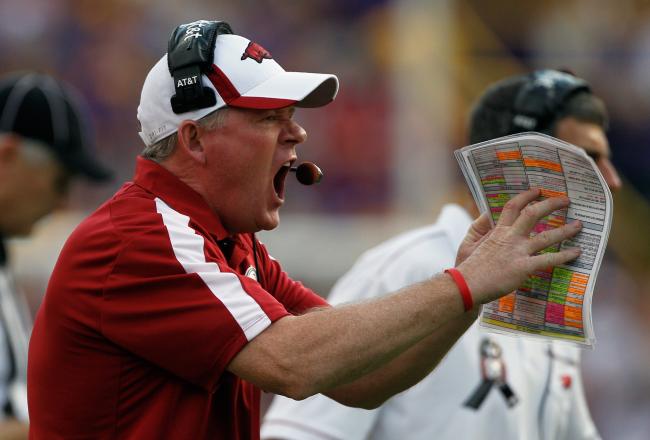 Bobby Petrino might be a good coach but not a good leader of young men
Chris Graythen/Getty Images
I remember writing a column critical of Sammy Sosa in 2003 when Sosa was caught using a corked bat.
I got a phone call from a man who took issue with the column. He asked why I felt a need to write it.
"My son looks up to Sosa," the man said. "What do I tell him, now?"
There, in a nutshell, boys and girls, is why Charles Barkley said he wasn't a role model.
Barkley wanted to live his life as he pleased, imperfections and all. He didn't want the responsibility of raising your kid.
The phone call I received after the Sosa column pops into my head every time another sports figure crashes and burns.
These are not role models and we shouldn't expect them to be.
We may want want our kids to necessarily be Like Mike all the time.
But here's the more disturbing realization: How can we expect athletes to measure up to our expectations on and off the field when the authority figures who lead them are sometimes flawed?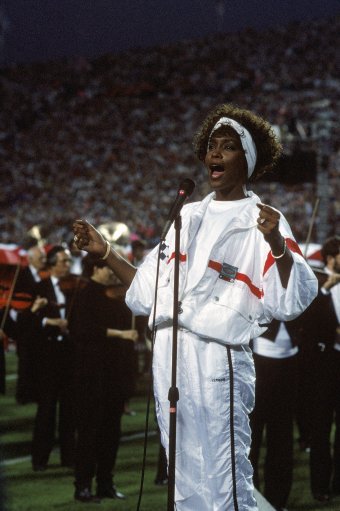 we were saddened by the loss of Whitney Houston
George Rose/Getty Images
It seems the list just keeps getting longer, doesn't it?
Bobby Petrino, Jerry Sandusky, Jim Tressel, Rick Pitino, Gregg Williams and Brian Cashman are the most recent additions to a growing legion of coaches and executives who have violated the trust of the people who hired them and set the wrong kind of example for the athletes they lead.
Only Sandusky, if the allegations of child sexual abuse at Penn State are true, is actually guilty of breaking the law.
If Williams had ordered a "hit" in real life like the bounty program he perpetuated with the New Orleans Saints in defiance of commissioner Roger Goodell, then of course he would be accused of a felony.
Petrino, Pitino and Cashman were involved with women who were not their wife. Tressel failed to inform his superiors at Ohio State that some of his key players had violated NCAA bylaws.
No one is perfect. The kinds of things these and other coaches and sports executives have done happen every day with ordinary people.
Raise your hand if you are guilty of things you have said or done. Mine is raised.
But ordinary people are not in the spotlight. They are not celebrities earning millions. They are not fawned over and treated like royalty.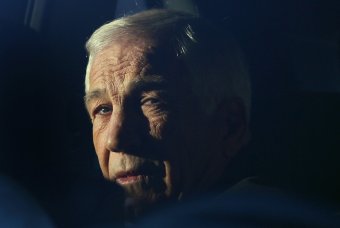 Will Penn State ever really recover from the Jerry Sandusky scandal?
Mark Wilson/Getty Images
Sports figures, however, are basically the only ones being asked to be role models.
Look at the transgressions committed by politicians.
But how many parents out there had kids who wanted to grow up and be like Sen. John Edwards?
Look at the list of Hollywood stars and music artists who succumbed to drugs and alcohol.
We feel sorry for their tortured lives. Look at how we mourned Whitney Houston. We didn't vilify her.
The same is true when Jim Morrison, Janice Joplin, Jimi Hendrix and Amy Whitehouse died of drug and/or alcohol abuse. We shrug and lament the loss of such talented people with what we believe was everything to live for.
How many calls did entertainment reporters receive, however, asking what do I tell my son or daughter who looked up to a rock star or movie star?
It's athletes who they emulate.
And parents are derelict in failing to educate their kids that the people we see between the lines are sometimes doing lines off the field.
Parents need to take time to explain that no one is perfect, not them or the coaches and athletes their kids follow.
Athletes and coaches are paid to win, which makes willing to overlook their personal failings.
That's fine for adults, but not all kids can make the distinction between the player and the person.
If my kid had grown up idolizing Sammy Sosa, I know what I would have told him.
I wouldn't have needed to call a reporter.
This article is
What is the duplicate article?
Why is this article offensive?
Where is this article plagiarized from?
Why is this article poorly edited?