Bobby Petrino: 7 Candidates to Replace Arkansas Razorbacks Head Coach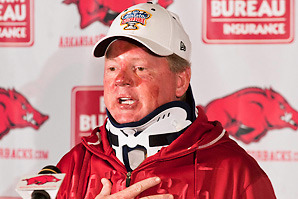 Unless you live under a rock, I do not need to inform you Bobby Petrino was fired for his extramarital affair with 25-year-old Jessica Dorrell. Ultimately, he reaped what he sowed, as his sin cost him his job.
It is unclear whether Arkansas athletic director Jeff Long will hire a permanent or interim head coach for the 2012 season.
Regardless of what happens, there will be a tough transition amid high expectations this season.
I will run over the possible interim candidates. Then I will analyze potential permanent replacements.
Begin Slideshow

»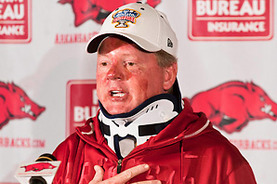 Look at that picture again.
The moral of the story is you really can't run away from your sins. They will catch up to you eventually.
Anyway, here are some possible interim coaching candidates.
Paul Petrino
You really can't make this up. Bobby's brother comes in from Illinois to take over on an interim basis? Crazy.
Taver Johnson
He is the current interim coach for now.
Jimmy Johnson
How bout them Cowboys? Remember, Jerry Jones has a lot of cash. Then again so does Fox Sports.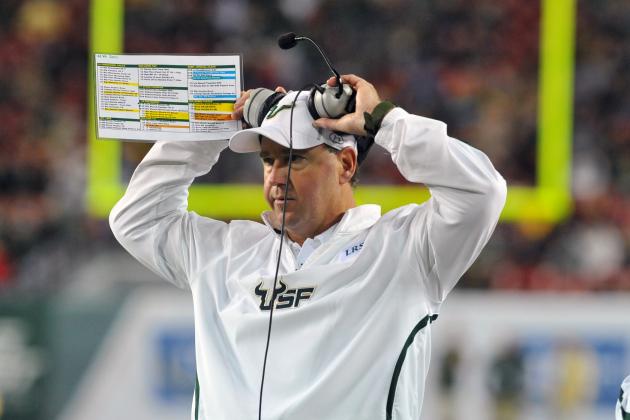 Al Messerschmidt/Getty Images

Skip Holtz can be the head coach to steer the ship for the Arkansas program.
Holtz is even an Arkansas alum, having played for father Lou Holtz back in the 1980s.
In short, Holtz seems like a man destined to be the next head coach of the Arkansas Razorbacks.
However, there are some serious hurdles Holtz will have to overcome to fulfill this perceived destiny.
Can Holtz convince AD Jeff Long that he is a marquee enough name to maintain the national prominence of the Razorbacks? Will Arkansas boosters such as Jerry Jones want a lesser name such as Holtz to become the head coach of the Arkansas Razorbacks?
Furthermore, was the down season Holtz had at USF last year an aberration or a sign things to come? Will Holtz be able to recruit the offensive firepower Bobby Petrino had at his disposal?
Level of risk: 4/10
Level of reward: 6/10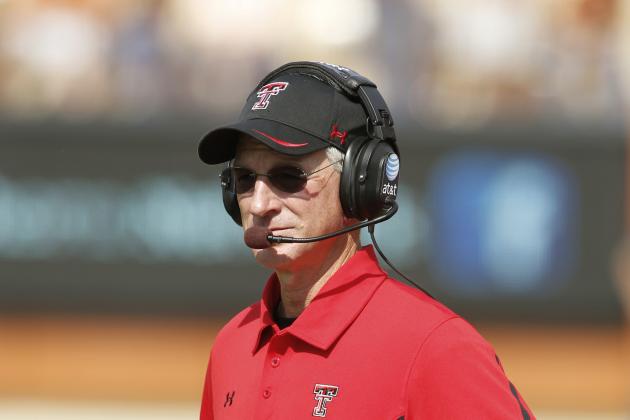 Erich Schlegel/Getty Images

The Camden, AR native has been the head coach of Texas Tech for the past few years.
Tuberville has ties to the SEC with his head coaching stints at Ole Miss and Auburn.
Rumor has it he almost accepted the Arkansas job back in 2007. It would be an interesting reaction to the hire if Arkansas goes with Tuberville this time around.
Level of risk: 4/10
Level of reward: 5/10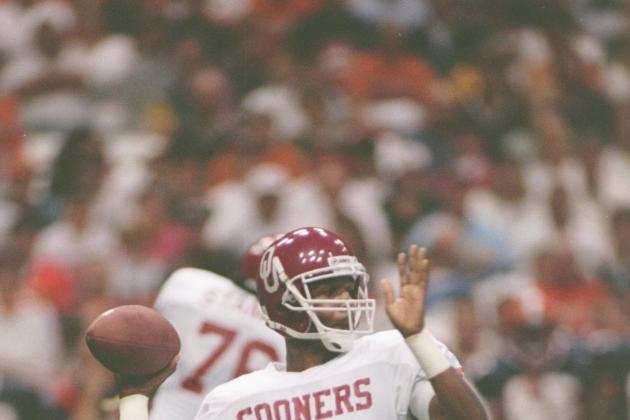 Rick Stewart/Getty Images

Former Arkansas offensive coordinator Garrick McGee accepted the head coaching position at the University of Alabama at Birmingham on December 3, 2011.
However, will McGee be willing to come back to Arkansas to give the team a sense of continuity?
As good of a candidate he can be, there are three strikes against him: his ties with Petrino, his lack of head coaching experience and the fact that he just accepted the UAB coaching job.
Former Arkansas QB Ryan Mallett would be supportive of hiring McGee, tweeting "Who's Gus Malzhan? I'm talkin about Garrick McGee. He can win at Arkansas"
This is a perfect lead-in to the next candidate, as Mallett will soon know who this guy is.
Level of risk: 7/10
Level of reward: 8/10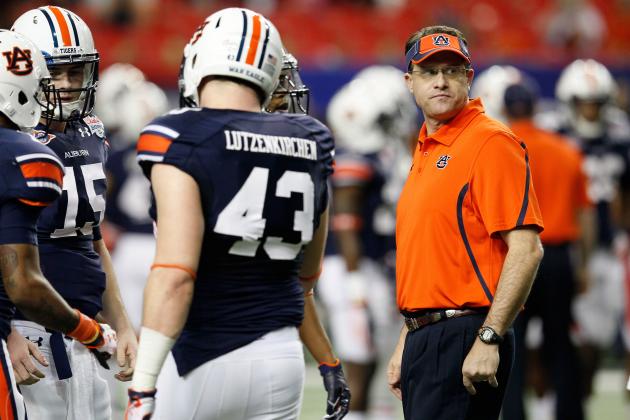 Kevin C. Cox/Getty Images

Although Gus Malzahn just became the head coach of Arkansas State, he would be hard-pressed to not be interested in becoming the Razorbacks head coach.
Malzahn has a storied history in the state of Arkansas as a high school football coach.
He had a tumultuous one-year stint as offensive coordinator, where he feuded with then head coach Houston Nutt. He moved on to Auburn after a stint at Tulsa.
Malzahn was the architect behind the national championship team in Auburn thanks to the meteoric rise of QB Cam Newton.
There is no question he can recruit and coach. But there are still some legitimate questions about Malzahn's candidacy.
Can Malzahn manage to play to QB Tyler Wilson's strengths while implementing his spread offense? Moreover, will the rocky ending to his first stint at Arkansas disqualify him from becoming the head coach?
Judging from Ryan Mallett's tweets and a lot of negative fan reaction towards Malzahn, I might be given incentive to delete this slide.
Level of risk: 7/10
Level of reward: 7/10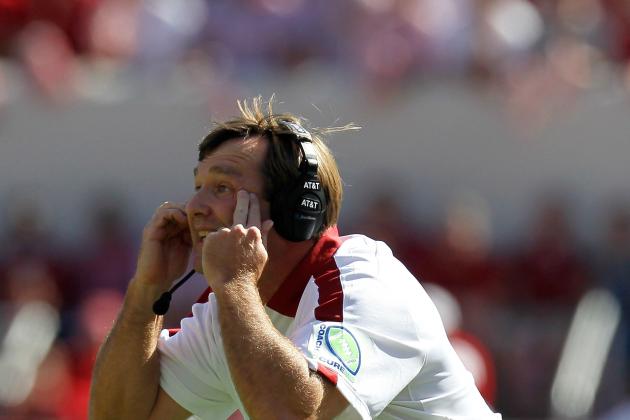 Kevin C. Cox/Getty Images

Please refrain from stupid and cheesy puns saying it would be "smart" for Arkansas to hire Alabama defensive coordinator Kirby Smart.
Remember the saying "if you can't beat them, then hire one of their assistant coaches" when it comes to Arkansas hiring Smart.
However, Nick Saban is smart enough to not easily let Kirby Smart slip away to an SEC West foe in Arkansas.
It would be a great hire if Arkansas can hire the brilliant defensive coordinator.
Level of risk: 5/10
Level of reward: 8/10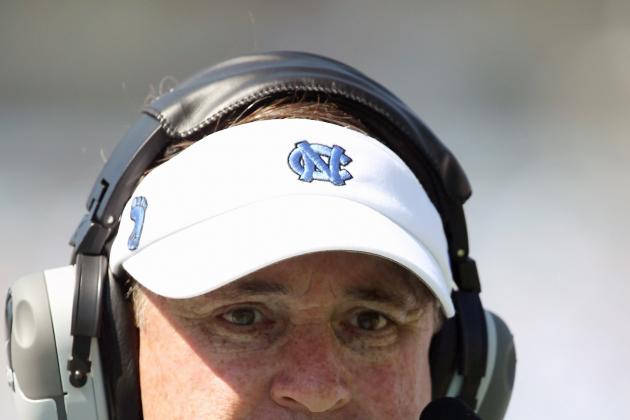 Streeter Lecka/Getty Images

Butch Davis is a man who is able to recruit at North Carolina and Miami, evidenced by several NFL players who once played for him.
However, these top recruits were allegedly on the take via agents paying them.
Keep in mind Davis is an Arkansas alum.
I can't really envision Jeff Long taking a chance on a guy who isn't exactly squeaky clean.
But, Davis does have experience, plus he has ties to Arkansas.
You never know.
Level of risk: 9/10
Level of reward: 7/10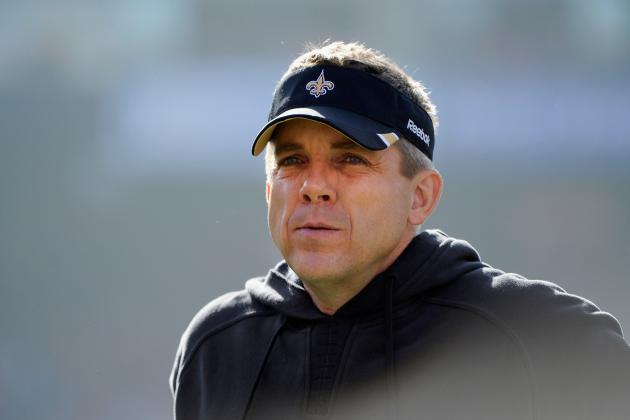 Thearon W. Henderson/Getty Images

Remember when I said Jeff Long won't take a chance on a guy who isn't squeaky clean?
I can be wrong.
The state of Arkansas is predicated off spectacular moves. To the state of Arkansas, the biggest risk is not taking one.
The Big Dam bridge spanning the Arkansas river near I-430 in between Little Rock and North Little Rock is an example of the fantastic accomplishments of the Natural State.
Hiring a coaching pariah such as Sean Payton may totally change the landscape of college football. Technically speaking, Arkansas may have to fight the NFL to get Payton to coach the Razorbacks.
Journalists in Arkansas would love to have Payton become the next Razorbacks head coach due to the extra media attention.
Payton is a tremendous offensive mind. Tyler Wilson can benefit from the offense Payton installs. Payton also has ties to Jerry Jones from his days as Cowboys offensive coordinator.
I know it's a long shot. But the state of Arkansas would be buzzing. Defensive players will flock to Arkansas for an opportunity for a substantial pay raise.
Still, the best candidate is on the next slide.
Level of risk: 10/10
Level of reward: 10/10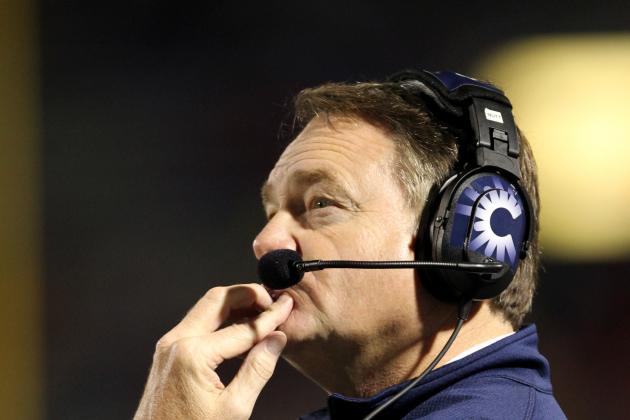 Joe Murphy/Getty Images