Comparing Each College Football Position to an Item of Food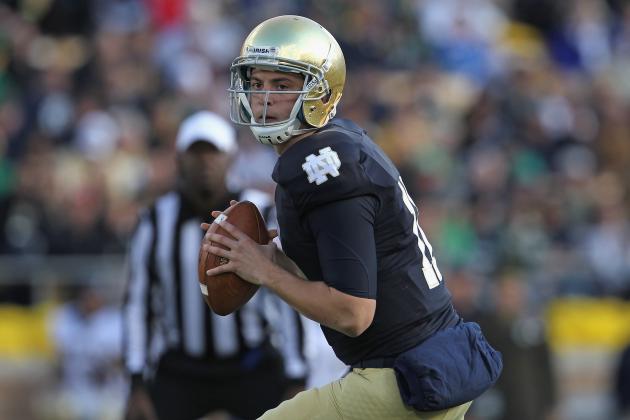 Jonathan Daniel/Getty Images

Americans have a great knack for combining two seemingly unconnected things to make one big, awesome thing.
The car and the hamburger led to drive-thru burger joints. Golf and beer led to golf bags with coolers built right in.
College football and food led to tailgating or backyard cook-outs on game day.
Since we Americans are so fond of combinations and comparisons, we thought why not take our love of food plus football one step further by comparing each football position with an item of food.
So, how many hamburgers will this particular menu serve up?
Begin Slideshow

»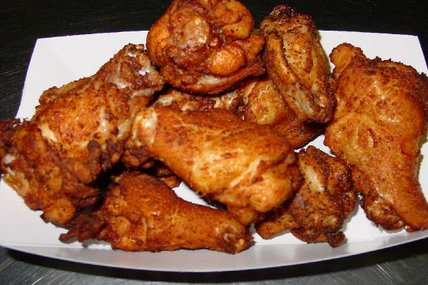 We though we'd start with some of the more out of the way positions—the kickers.
At least with the place kicker, we're talking about a guy that can at least score some points. While not the best thing on the menu, he also tends to get things started with the kickoff every Saturday.
For that reason, we'll compare the kicker to an appetizer of chicken wings.
It may not be the best thing on the menu, but it's a great place to start, and no one really hates chicken wings, right?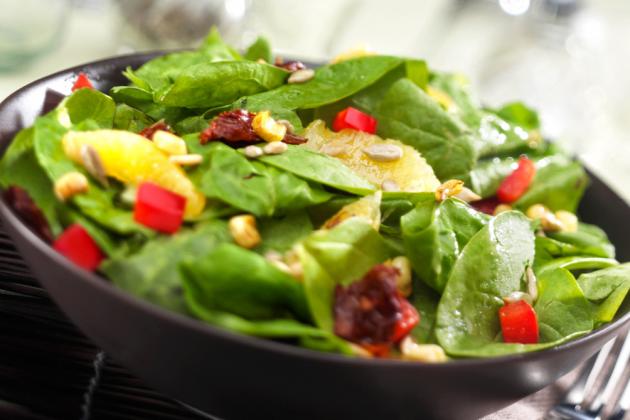 Unlike kickers and chicken wings, punters are a lot like a side salad.
Salads are good for us, and we should really have one every now and then, if just to keep things moving, so to speak. But it's not really a dish we look forward to eating on a football Saturday.
Punters, like salads, are often viewed as a necessary evil. He's the one guy on your team you hope you never see, but he serves a very important function—just like that green roughage.
Sometimes you need a little something on the outside that keeps everything together nicely.
On the offensive line, tackles have much the same role.
They're also pretty heavy guys, and there's nothing quite like mom's mashed potatoes to keep the heft up.
Those potatoes can also be formed into their own little barriers, keeping some foods together, and some foods—or in this case, defensive players and quarterbacks—apart.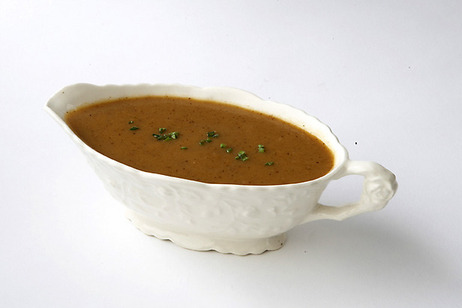 And what goes better with mashed potatoes than gravy?
Whether you like your gravy smooth or lumpy, it's clear that potatoes and gravy are definitely a tandem that works better together—just like our right and left tackles.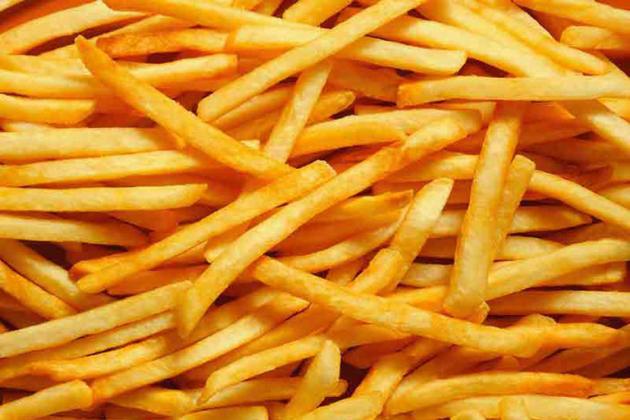 The three center-most positions on the offensive line are the heart of the quarterbacks defense, and are also some of the biggest guys you'll ever see set foot on any field of athletic competition.
These guys aren't big by accident, and neither is the average American.
Our love of fast food has had a definite impact on our waistlines—something epitomized by our interior linemen.
Our love of french fries has led to ever-increasing sizes available from our favorite fast food joint. As one of the three mainstays of fast food, we're going to compare the left guard, one of the three mainstays of the offensive line to our favorite version of fried potato.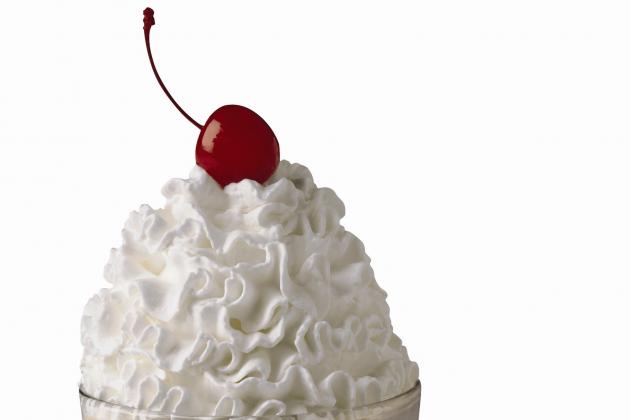 We'll move right on to the other side of the interior offensive line with the right guard. We'll also use another mainstay of the fast food meal here, the extra large milkshake.
Sure, soda is full of sugar and calories. But if you really want to put on the weight in a hurry, there's nothing like a giant cup-full of what amounts to cream, sugar, and fat.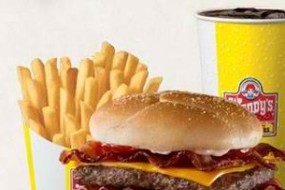 So now that we have our milkshake and side of fries, we come to the meat of the offensive line and our central food item: the center.
When talking about a center, it just doesn't seem right to compare him to a simple hamburger. Not even a cheeseburger, or a double cheeseburger will do it.
No, for a center, we'll need something with even more heft and meatiness than even a triple cheeseburger. We're talking, of course, about the heart-clogging, artery-hardening, cholesterol-packed Triple Baconator from Wendy's.
This sandwich is so huge (and so fattening) that it doesn't appear on many Wendy's menus—or the website.
But it does exist, and based on the nutritional information, you're not only going to walk away full, but with over 1300 calories (780 of them from fat) and 190% of your daily allowance in saturated fat in one sandwich, you'll be carrying a few extra pounds as well. Just like a center.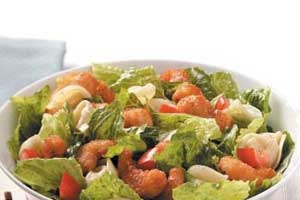 Tight ends do a little bit of everything.
Sure, they're technically linemen, but they also frequently line up as eligible receivers, depending on the formation.
Run blocking, pass protection, even catching the ball—there's a little something for everyone.
If you're the type of person who likes variety, than a chicken and shrimp caesar salad is the way to go.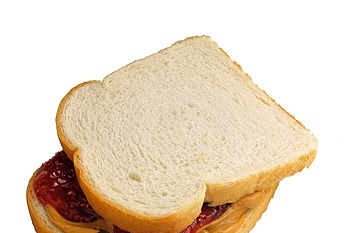 He may not be the guy you count on for 100 yards in a game, or spectacular speed, highlight reel leaps, or game-winning touchdown receptions, but the fullback serves an important utility role.
For some teams, he can be the bread-and-butter in short yardage situations, and his no-frills style can be just what is needed to tide you over for a bit.
Quick, easy, and no frills? Kind of reminds you of the great standby peanut butter and jelly sandwich. Just like mom used to make 'em.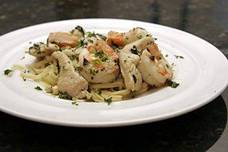 Anyone who spends time running knows the importance of hydration and carbohydrates.
Running backs are among the fastest athletes on a football team, and it's easy to see why these speedsters wouldn't joke around about a simple, carb-filled meal to gear up for a big game. Running out of steam at the wrong time can cost your team the game.
Speaking of steam, one great way to fuel up with carbs is with a good, old-fashioned meal of boiled chicken and pasta—and meal which will require (and produce) quite a bit of steam.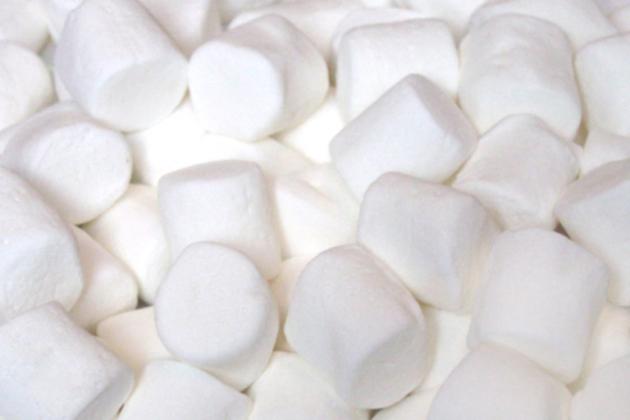 Wide receivers can be some of the most entertaining players of the field.
They're not only fast, they're usually involved in the longest plays from scrimmage we see on Saturdays.
From soft hands to sweet catches to running down the field with their hair on fire, the wide receiver reminds us a lot of a marshmallow. Not only are they pretty much pure sugar, they're soft and easily catch on fire—which many times makes them even better.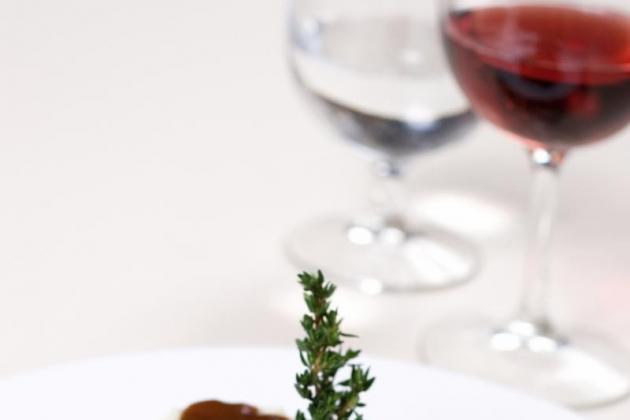 Not just any dummy can be a quarterback in the FBS these days.
Being the field general for a top-tier program requires not only athletic skill, but the smarts to use them effectively. Timing, patience, and the ability to read defenses all allude to the intelligence inherent in most winning quarterbacks.
It's hard to equate food to smarts, but the high-class intellectuals of our society probably won't be at your local McDonald's, scarfing down a Double Quarter Pounder with Cheese.
We'd expect the best and brightest to order something more akin to a steak. And not just any steak, but the best steak. So quarterbacks—especially the good ones—are the filet mignon of the college football world.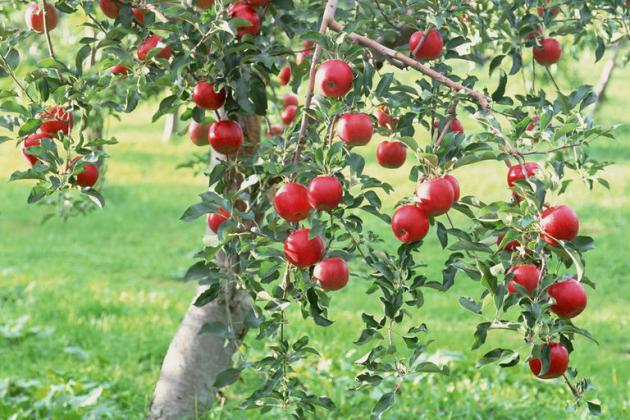 Defensive linemen can sometimes be viewed as the prototypical football player.
They're big, fast, and strong.
Combine that everyday football physique with lethality directed at opposing quarterbacks and ball carriers, and you have yourself a defensive end.
For our left end, we're selecting a fruit everyone knows and everyone likes: the apple.
But a little known fact about apples is that they are (or at least part of them is) poisonous.
The seeds of an apple (along with parts of the tree) can produce amygdalin—which in turn produces cyanide.
And we all know how defensive ends can be like cyanide to the other team's offense.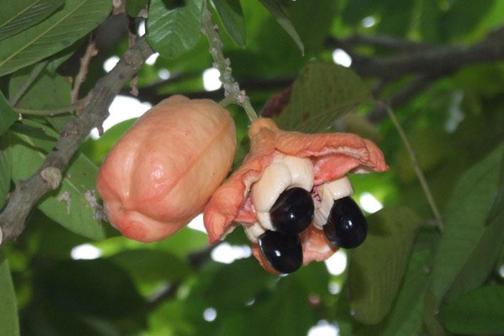 Just as deadly as a left end, the right end doubles the danger.
If you thought eating apple seeds will give you trouble, try taking a bite of ackee.
This pear-shaped fruit is the national fruit of Jamaca, but it has a very dangerous side.
If the fruit isn't fully ripe, it can be quite dangerous as it prevents the body from releasing glucose into the blood.
Eat enough of the unripened ackee, and death is a real possibility—so much so that the US government has banned importation of unripened ackee.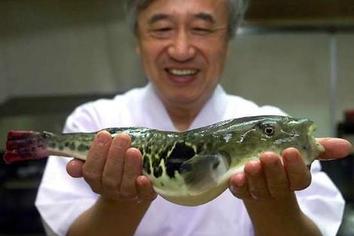 We're going to give you one more lethal food for our defensive linemen.
Over the past decade, we've been treated to some particularly lethal nose tackles—none more so than Nebraska's Ndomakong Suh.
This behemoth of a man was a danger to any quarterback in the nation, and today is one of the most well-known nose tackles in the NFL.
One of the most well-known lethal foods is the fugu, or puffer fish.
If not prepared by a highly skilled chef with the most exacting care, the toxins naturally present in this fish can easily kill a human.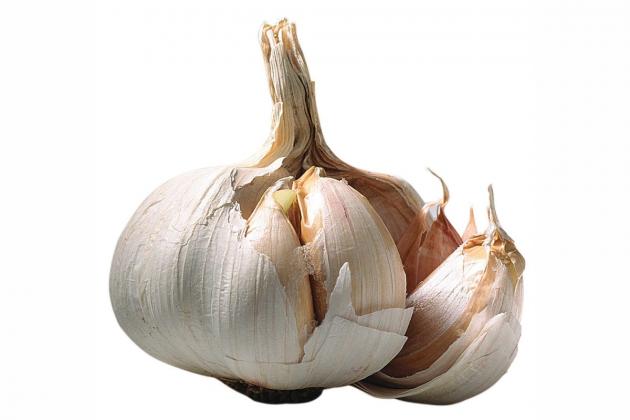 Linebackers are some of the most versatile defensive players on the field.
Not only can they harass quarterbacks, but they're crucial at stopping the run and defend against passes over the middle.
In homage to the linebackers' defense of the field, we've selected three defensive foods to go along with each of the three linebacker positions—left, right, and middle.
For our left linebacker, we've selected garlic.
Like garlic, linebackers are loved by many and despised by many—particularly fans of offense. But garlic can help ward off health ailments such as arthritis, diabetes, and its high level of antioxidants, vitamins, and minerals may even help prevent certain kinds of cancer.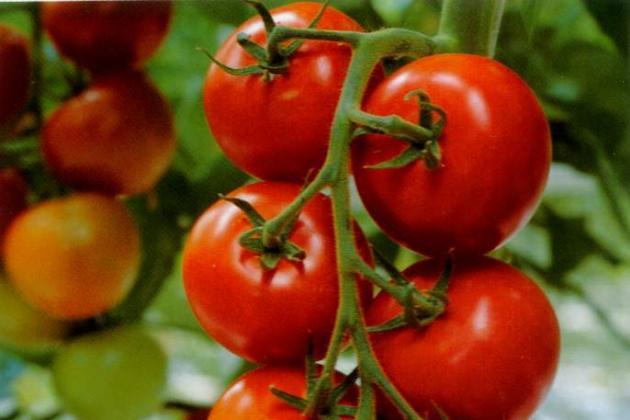 For our second linebacker position, we've selected another health defense food.
Often times, the role of a middle linebacker is misunderstood. That's probably because the position is so versatile, and like the food we've selected, it's role changes frequently.
The tomato is one misunderstood fruit—yes, fruit. Contrary to popular belief, the tomato is not a vegetable. Believe it or not, a tomato is actually a berry.
Tomatoes contain a high level of lycopene, which is essential in maintaining strong bones and good blood pressure.
Funny, because linebackers typically dish out bone-crushing hits that will raise the blood pressure of any offensive coordinator.
For our last linebacker position, we're selecting the grapefruit.
Some people love grapefruit, and some people can't stand it. But you can't deny that the grapefruit is excellent at helping your body ward off disease with it's plentiful supply of vitamin C, as well as helping your body detoxify things you might ingest.
Linebackers are equally proficient at helping your team keep the other off the scoreboard, and definitely toxic to any ball carrier within arm's reach.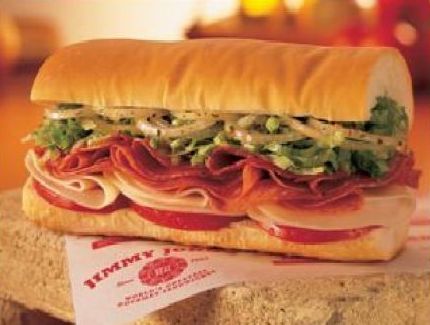 Most of us are familiar with the commercials from Jimmy John's for their "freaky fast delivery."
If you're looking for a player on the field to deliver a freaky fast hit on a wide receiver, look no further than the cornerback.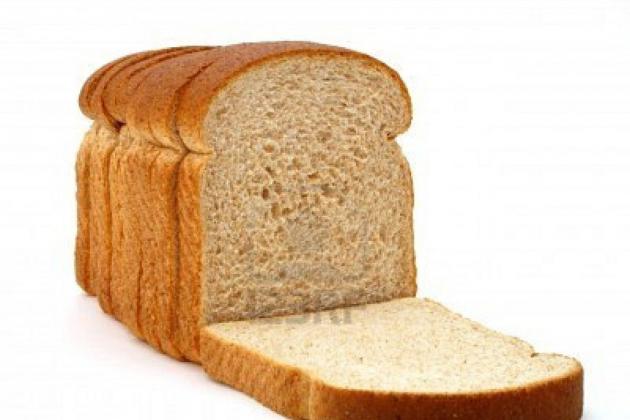 The strong safety or roving safety is a defensive back that can and usually does just about everything a defensive player can do during any given game.
From rushing to the quarterback, to run defense, to man and zone coverage, the strong safety is a do-it-all kind of player.
If you could think of one food that could pretty much do it all, what would it be?
It has to be the very bottom of the food pyramid. The food on which all other foods rest upon: bread.
Just think how versatile bread is in our daily lives. From sandwiches to burgers to hot dogs to pie crusts to crackers, bread is the quintessential food—just like the safety is the quintessential defender.
And so for our final position, free safety, we're mentioning that other quintessential food that goes so well with so many breads: cheese.
What would a hamburger be without cheese? What would a cracker be without cheese? What would lasagna be without cheese? What would people from Wisconsin have to be proud of without cheese?
When you think about it, cheese is a pretty important piece to the food puzzle. Just as imporant as the free safety is to the defensive puzzle.