The 50 Best College Football Swag Items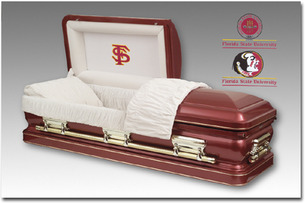 College football fans are some of the most passionate fanatics in the world.
They rejoice when their team wins, despair when their team loses, and have no problem expressing their allegiance to anyone and everyone. For some, the tenacious dedication they have for their respected programs is almost religious.
While others may not take their loyalty to such high extremes, everyone loves to put their favorite school on display. With so many companies cornering the market in college football apparel and accessories, you can literally deck out anything you want in your favorite schools colors.
From jerseys to coffins—that's right, coffins—and everywhere in between, there is no limit to how much you can express your allegiance.
Begin Slideshow

»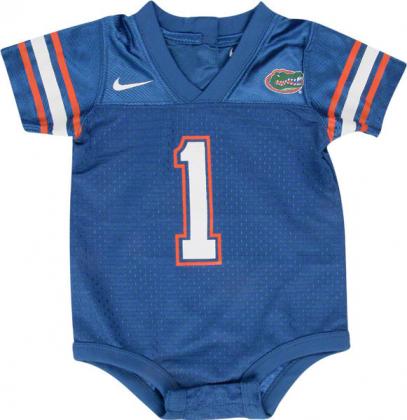 Retail Price: $29.99
As a responsible, diehard fanatic, it is your duty to pass on your dedication to your own children.
For some, the passion felt for a certain program has been passed down from generation to generation, and why not start this process as early as possible?
Not to mention, a newborn in your favorite team's jersey has to be an adorable sight.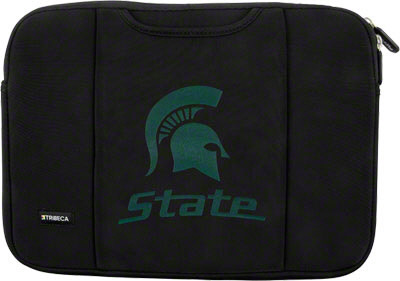 Retail Price: $22.99
Why not carry around that fancy new computer in a laptop sleeve adorned with your favorite team's logo?
I mean, let's be honest. Even if that laptop was supposedly bought for school or work purposes, it's mostly just used to follow up on your favorite program anyway.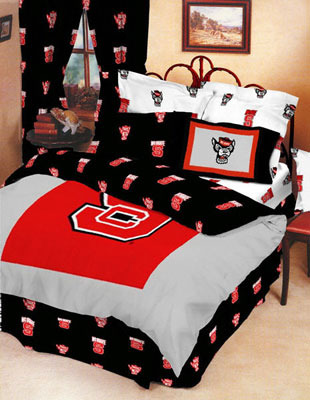 Retail Price: $239.99
Imagine curling up every night to the comfort of your favorite team's colors and logo. For the rest of your life you could sleep like a baby and be the complete envy of all your friends.
Also, if you're going to commit to a comforter set, go all out and snag the curtains, too.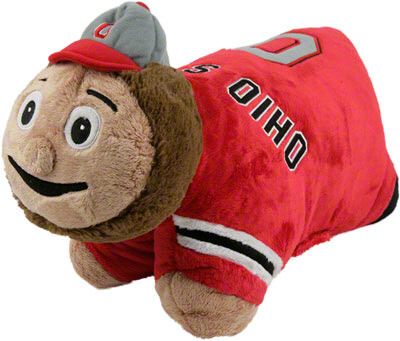 Retail Price: $19.99
What college football fan in their right mind wouldn't want this?
Pillow Pets have become quite popular, and now that I've learned they sell them in mascot form, I have to grab one soon.
Not only is the innovative pillow comfy, it looks pretty awesome, too.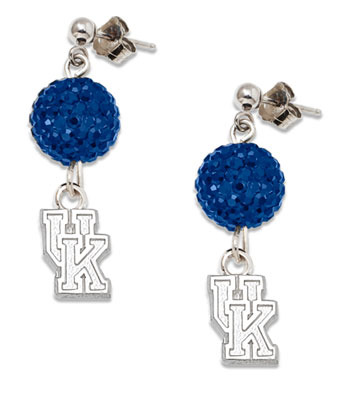 Retail Price: $69.99
Have you been trying to convert your significant other? Do you wish your better half would gladly sit down and watch the game with you every week? Well, women love jewelry, so these stunning earrings may be your only shot.
Good luck.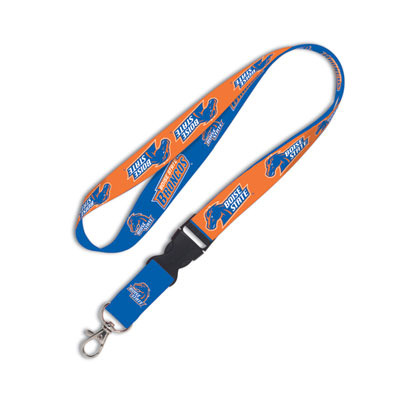 Retail Price: $10.99
The lanyard is a complete swag classic.
It's a simple and useful item that can also express your dedication to your team in a casual tone. You take your keys everywhere, so why not represent your favorite team while you're at it?
What could be better?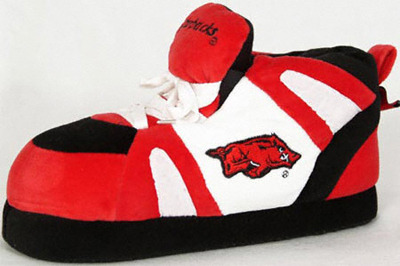 Retail Price: $29.99
Before writing this slide, I honestly ordered myself a pair of these slippers in my favorite team's decorations. I mean, how could I resist such awesomeness?
The design of the slippers is perfect, especially with your team's colors are all over it with the logo on the side. Not to mention, they also look extremely comfy.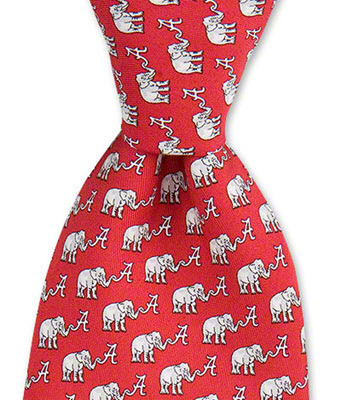 Retail Price: $74.99
Perhaps the only way to make wearing a tie bearable, a college tie is a stylish alternative for formal wear. While looking irresistibly snazzy, you can also express your dedication to your favorite teams.
This isn't the cheapest necktie, but if it can be another chance to declare your college football passion—it may be worth it.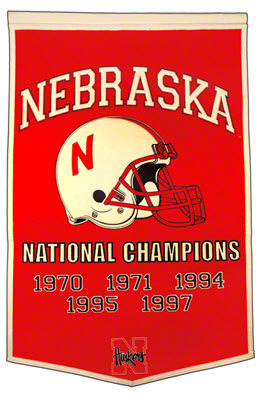 Retail Price: $74.99
Imagine kicking back in your basement while constantly being reminded of your favorite team's best years. This banner looks pretty authentic and might even transform your house or room into a mini looking stadium.
How cool would that be, to live in a mini version of your favorite team's stadium?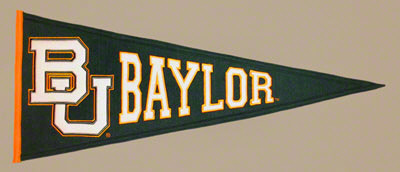 Retail Price: $32.99
Pennants have been hung on bedroom and basement walls since the beginning of time. Alright, well not that long, but pennants like the one pictured above are the absolute classic fan decor.
If you're looking for a more refined, old-school look for your man-cave or bedroom, pennants are the perfect way to go.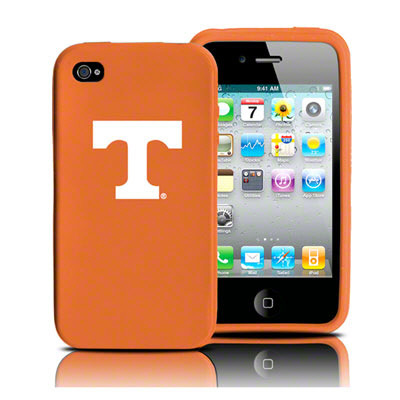 Retail Price: $24.99
It seems like everyone in the world has an iPhone, so why not protect your investment with a phone case draped in your team's colors?
Most likely, you'll have to buy a phone case with your iPhone anyway, so there really is no reason to not express your dedication to your favorite program in the process.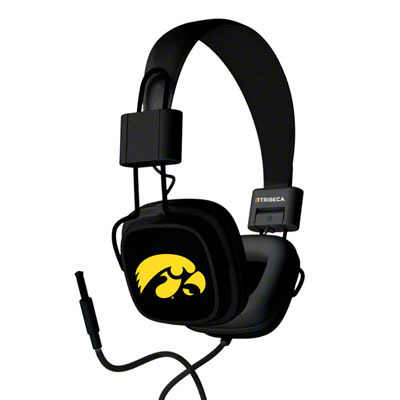 Retail Price: $49.99
People love listening to music and people love their favorite college football team. Sounds like a match made in heaven, right?
If you are a big music fan, you might as well invest in a nice pair of headphones—with your favorite school's logo all over them, of course.
Retail Price: $12.99
There is a reason why they say to grab yourself a COLD beverage and enjoy the game. If you don't know where I'm going with this, it's because cold beverages are always better for football spectating, and these stylish koozies will ensure your drinks coolness.
Both temperature wise and stylish wise.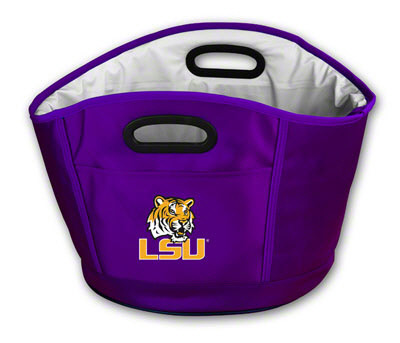 Retail Price: $28.99
Once again, I'm going to stress the importance of keeping your beverages cold with this useful party cooler. This type of cooler is great for tailgating before games due to its size, shape and decorations.
Make your tailgating area next year's hot spot, with constantly cold beverages and unattainable swag.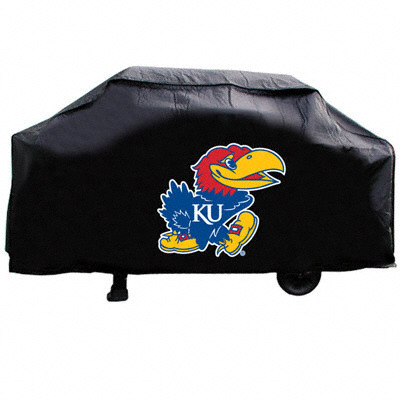 Retail Price: $39.99
That's right, even grill covers can be adorned with your favorite team's logo.
Keep your grill from experiencing the harshness of mother nature while also decorating it with this pleasant grill cover. No longer will your grill have to sit on your back porch with a grim black tarp covering it, which should please everyone in the house.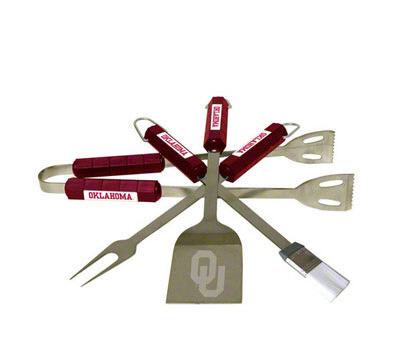 Retail Price: $45.99
Once you have removed your brand new grill cover to begin cooking, dish out your delicious hamburgers and hotdogs with these awesome grilling utensils.
From now on, you will be able to support your beloved team even while sweating over a hot grill. The set is everything you need to be an effective cook and keep all your guests happy, while keeping yourself happy as well.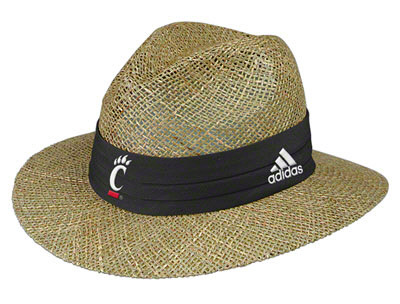 Retail Price: $19.99
Ladies love a man in a straw hat—and that's a fact.
Alright, maybe that's not exactly a fact, but with this stylish straw hat, you will definitely keep the sun off you. With this hat, you will no longer have to apply sunblock to your neck and face, and that's worth the $20 right there.
Add some swag to the hat. This is a no brainer.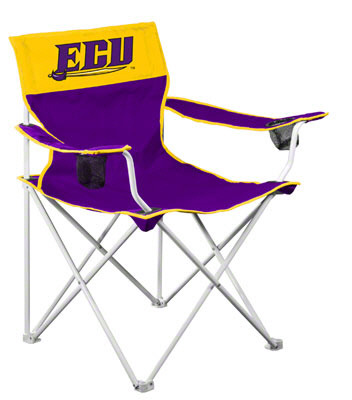 Retail Price: $42.99
Sit back and relax while you tailgate with this awesome chair.
The chair folds up for easy transportation, and from personal experience, is pretty comfy. Combine these two factors with the fact that it could be draped in your favorite team's colors, and you've got yourself the ultimate tailgate chair, complete with two cup holders for your cold beverage(s).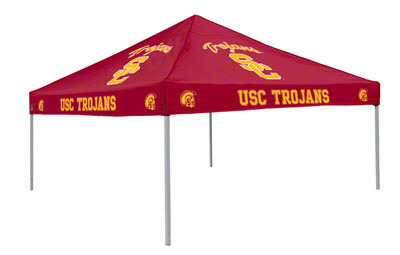 Retail Price: $279.99
Beat the sun and transform your tailgating spot into the ultimate pregame area with this immense tent. There is nothing better than letting the entire parking lot know who you're pulling for while staying in the nice cool shade.
While the price may be steep, this tent is worth every single coin in your piggy bank.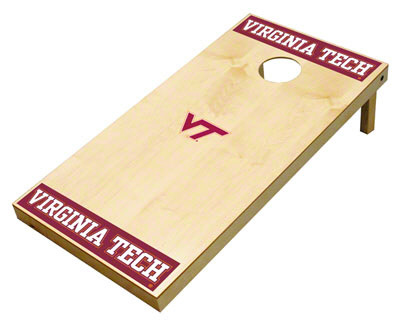 Retail Price: $179.99
With the exception of college football, cornhole may just be the best sport in the world.
It's a fun, competitive game that has a knack for bringing together friends and family or killing time before the game starts or the food is ready.
Since you'll be putting this set to good use, why not purchase one with your favorite team's logo all over it?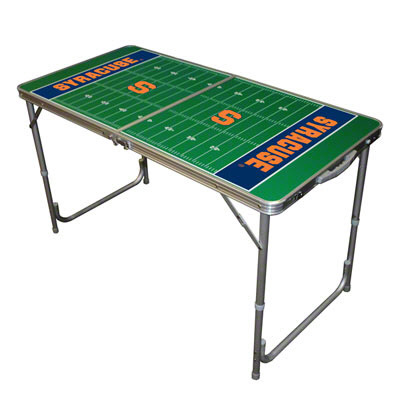 Retail Price: $71.99
Considering all that delicious food you're making or have already made has to be placed somewhere, it only makes sense to place it on a table dedicated to your favorite program.
This certain type of table folds up at the center so it's easy to transport and great for tailgating. Not to mention, this table is also an excellent surface to play a certain game that requires ping-pong balls, cups and drinks.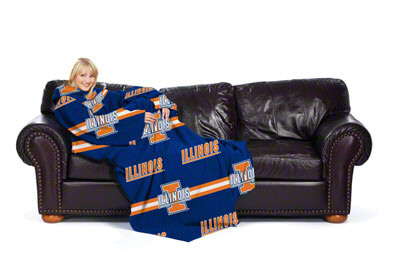 Retail Price: $22.99
Very few things in this world are comfier than a snuggie, and this time I'm not even joking.
Everything you've seen on those commercials is entirely true, and if you can access this sort of comfort while in your favorite team's colors, then this is the perfect item.
Also, if you're favorite team plays in cold weather frequently, these are a great way to stay warm while still representing your program.
Retail Price: $22.99
Honestly, I knew you could get almost anything with your favorite team's logo on it, but these kind of surprised me. That's not to say they're not awesome, I just can't believe they really make these.
However, they do, and now that I know that, I can tell you that these would look great on your tailgating table next to your delicious food.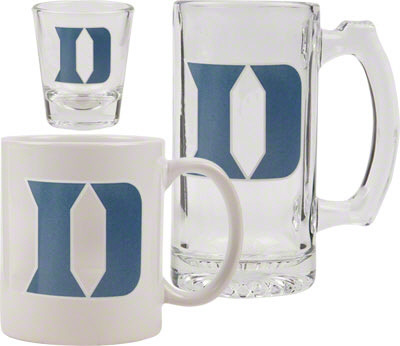 Retail Price: $22.99
Every true diehard fan should have at least one of these glasses decked out in their favorite teams logo, so why not just get all three?
If you want to be considered a diehard fanatic, I firmly suggest you fork up the cash to purchase this set because not only is it a right of passage, but there is nothing better than drinking whatever it is you may be drinking in a cup dedicated to your favorite program.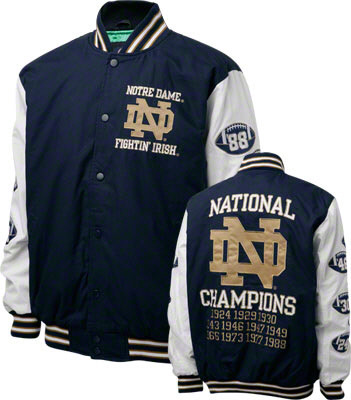 Retail Price: $109.99
These championship letterman jackets give you the unique opportunity to look like a boss, while reminding everyone around you how many national championships your favorite team has won and when.
Along with this, a heayweight jacket will keep you warm against the harshest of colds while still looking extremely stylish. Needless to say, it's worth every penny.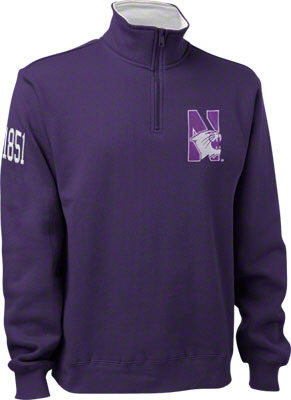 Retail Price: $39.99
As cool as a championship letterman jacket would look, sometimes it's just not cold enough for that type of clothing to be worn. When all you need is a light windbreaker, a fleece like this one is what you need.
These type of fleeces can still keep you warm to a certain extent but allow you more flexibility than a bulkier jacket, while not sacrificing any of your style.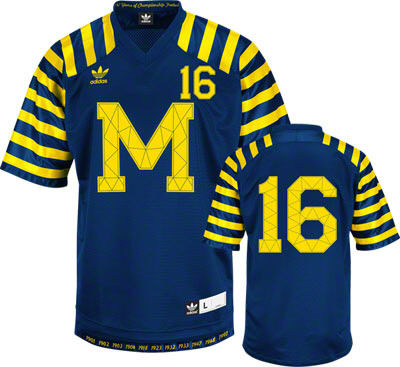 Retail Price: $79.99
Nike Pro Combat jerseys have become extremely popular in recent years. Many teams, like Michigan, have used this unique opportunity to revive throwback jerseys from their program's history.
Every diehard fan owns a jersey but very few sport the throwback, and with this purchase, you can not only appreciate your favorite program's past, but separate yourself from the crowd.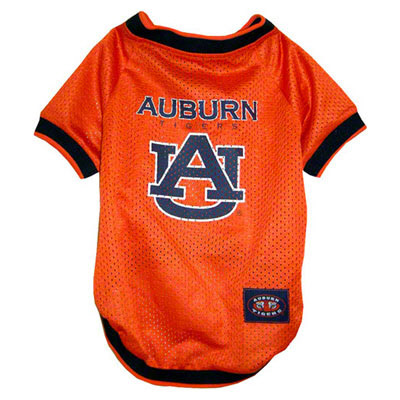 Retail Price: $24.99
If you own a dog, the animal is undoubtedly named after one of your program's best player or coach from the past. Since you have already gone to these measures to represent your favorite team, you might as well purchase the canine a jersey for itself.
I know some dogs don't like wearing clothes, but if he truly is your best friend, he will wear the jersey with honor and pride.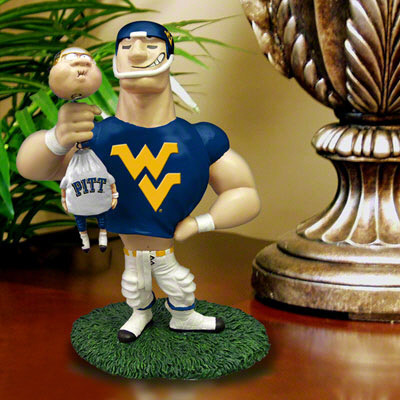 I have yet to meet anyone who doesn't like bobbleheads, and I won't be surprised if I never do.
They're excellent decorations, tools of procrastination, and a great way to put your interests on display. The classic bobblehead is always a viable option, but if you can manage to purchase one like in this picture, it's a no contest.
I mean, who in their right mind doesn't want to see their rival's mascot getting strangled?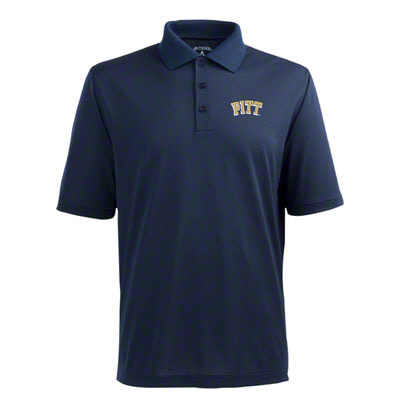 Retail Price: $38.99
Although it's simple attire, polo shirts are very stylish articles of clothing. They're only a slight difference from casual T-shirts but have a much more refined look. Combine this comfort and style with your favorite team, and you have yourself an effective swag item.
If you are attending a game or party, polo shirts are a great way to pull off a more mature look, while still supporting your favorite school.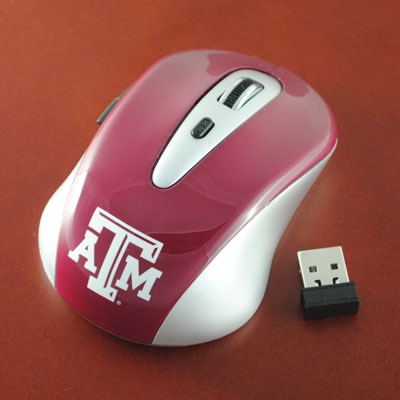 Retail Price: $44.99
Imagine literally scrolling the web on your favorite team. How cool is that? Wait, imagine scrolling an article about your favorite team with a computer mouse with your team's logo on it!
With this mouse, show off the team you take so much pride in to everyone in your office.The price may be a little steep, but if it means rubbing your favorite team in the face of a rival at work, the price means nothing.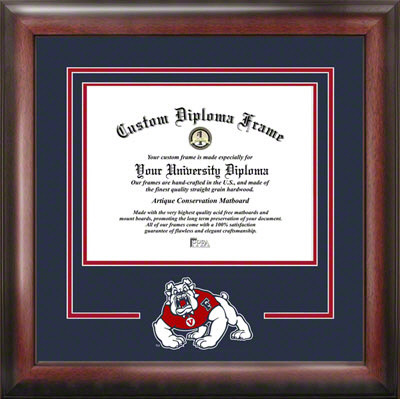 Retail Price: $239.99
Obviously for this item to make sense, you must have graduated from your favorite team's school. However, if you fit this mold, there really is no better frame to display your achievement in.
Some of the most passionate college football fans are those who graduated from the school, and for these type of people, a customized frame is a must buy.
I understand that it's expensive, but considering you probably spent thousands of dollars for the degree, you might as well spend a mere $240 to display it.
Retail Price: $9.99
If you absolutely loved the computer mouse idea, paused on reading this article and ordered one for yourself, you better get your credit card back out.
What's a customized team computer mouse without a matching pad to go on your desk? It's like Brad Pitt without Angelina Jolie or Prince William without Kate Middleton, in the sense that I personally don't care if they're together but it's a nice fit, I guess.
Why not pair the two together? I mean, unless you're currently attending the college you love so much, $10 is chump change.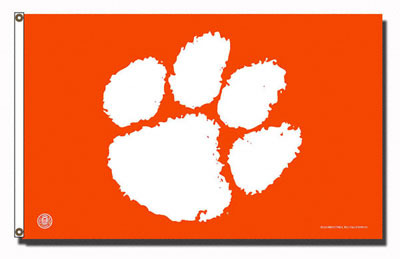 Retail Price: $39.99
As a diehard college football fan, if anyone in your entire neighborhood is unsure who you cheer for on Saturdays, you are not doing your job.
By hanging an immense flag on your front porch, everyone in the free world will know where you stand, in terms of college football. So scrape together some change and wave that flag proudly people.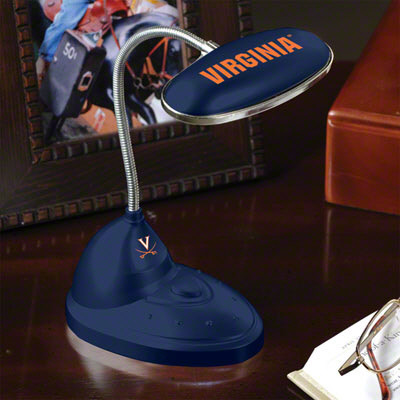 Retail Price: $20.99
Brighten up your work area while also enhancing your office's appearance with this beautiful desk lamp.
If your a man, your office at work may be the only place you get to select the furniture yourself, so take advantage of this opportunity and cram as many items decked in your school's logo in that office as possible.
Trust me, you'll thank me later.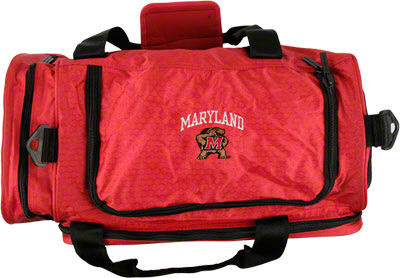 Retail Price: $64.99
With a duffle bag draped in your favorite team's colors, you can now travel in style.
Let everyone at the airport know who you root for, and if you're going to spend money on luggage, you might as well purchase some with your team's logo on it for the sole reason that it would look awesome.
Duffle bags are extremely convenient and useful and you love your favorite team, so there really is no reason why you shouldn't own this.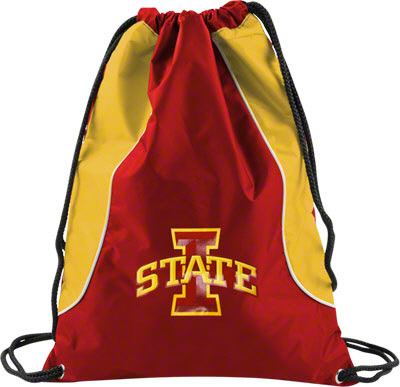 Retail Price: $14.99
Backsacks have become increasingly popular over the past few years. They're lightweight, convenient, stylish, and when combined with your favorite college football team, a must have.
The uses for these bags are endless and they are great for going to the gym or from class to class at school. When style meets your college football passion, your money must meet the company that is selling the product.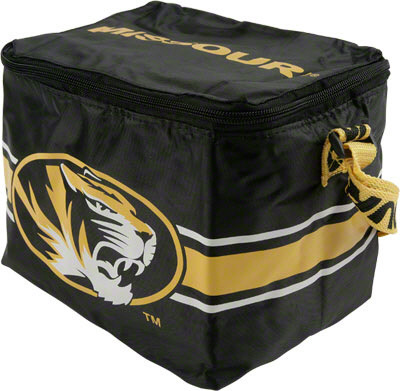 Retail Price: $8.99
Everyone loves a fresh lunch, right? Well if you want a fresh lunch, you might as well tote around your meal in a stylish lunchbag covered in your team's colors.
This type of product is great for school, work, or even tailgating. Honestly, anytime you need to keep something cool or fresh, you will get great use out of this lunchbag, so it will pay for itself many times over.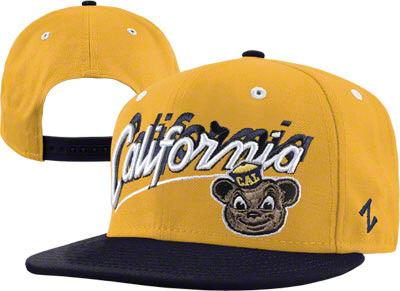 Retail Price: $24.99
Just recently, snapback hats have become all the rage in fashion. They're pretty stylish and can be worn with virtually anything.
If you intend to join this recent craze, you might as well represent your favorite team in the process. Although the price may look a little high, in order to get a nice hat nowadays, you'll have to spend some serious cash anyway.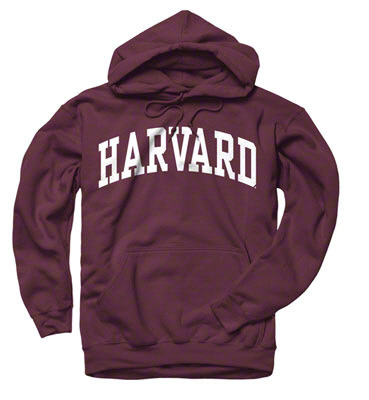 Retail Price: $29.99
Along with being extremely comfortable, hooded sweatshirts are also pretty stylish.
While they may not be the most outlandish items in the world to have a college football logo on them, they are very useful. They're also an extremely common clothing, but if you manage to find the right one, you can wear these with just about everything.
They go great with sweatpants, jeans, khakis, and are a great way to stay fashionable and comfy at the same time.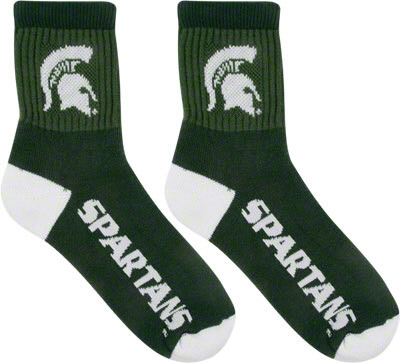 Retail Price: $9.99
With these stylish socks, you can now officially cover yourself from head to toe in your favorite team's gear.
Unfortunately, socks aren't given quite the recognition they deserve in the fashion world but, if worn properly, a pair of college football socks can go a long way in earning credibility for socks all over the world.
I think that's a cause all of us can get behind.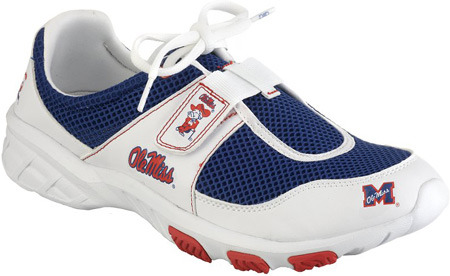 Retail Price: $49.95
If you have decided to join me in my revolution for sock recognition, you should probably go ahead and buy matching shoes.
Although this look may come off as a little obnoxious, it will also come off as a little awesome, so it's worth the risk. Needless to say, if you decide to wear matching shoes and socks with your favorite team's colors and logo, you are definitely making a strong statement of how much you love your team.
Most importantly, it may aid the sock revolution even more.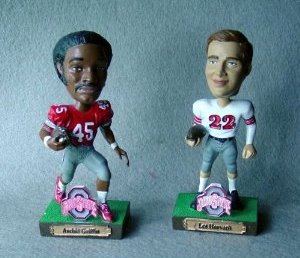 Retail Price: $16.95 (for two of them)
I know I have already mentioned bobbleheads in a previous slide, but Heisman bobbleheads are a completely different story.
College football fans absolutely revere their favorite team's past Heisman Trophy winners, and for good reason. The Heisman is one of the most prestigious awards in all of sports and when a player from your team wins one, it is quite a thrill.
Do the right thing and honor your program's greatest players by displaying their bobbleheads in your basement, bedroom, or office.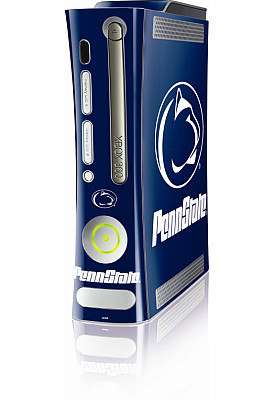 Retail Price: $39.99
Just take a look at that picture. Do you know how beautiful your beloved Xbox would look draped in your favorite team's colors?
The combination of video games and college football is a beautiful thing, and this is evident by how cool this game system looks. It's moments and sights like these that make me sit back and say, "God Bless America."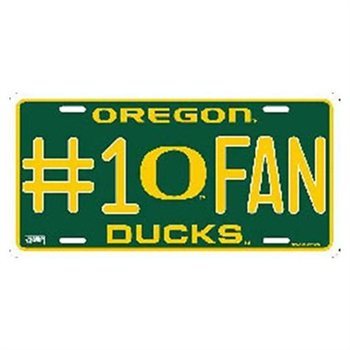 Retail Price: $29.94
As a diehard college football fan, everyone on the road should know exactly who you live and die with. This can easily be accomplished with a front license plate.
Not only does it represent your favorite team, but it can also add a little pizazz to an older or less attractive car. Sounds like a win-win situation to me.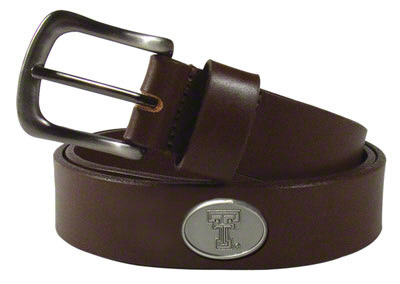 Retail Price: $41.99
Belts are a very commonly worn and useful product, and if you are forced to wear one a lot, you might as well invest in a slick one.
A type of belt like this is a great way to remain fashionable while still representing your favorite team. Its simple design and normal colors allow you to wear it on basically any occasion, so although it is expensive, at least it will be versatile.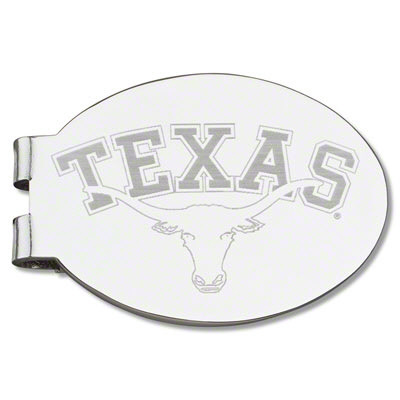 Retail Price: $37.99
Even on their own, money clips are pretty cool. Pair this with your favorite team's logo and you've got yourself quite the swag item.
Money clips are another subtle way to constantly represent your favorite team. Anytime you pull out your cash to make a payment, people will realize who you root for, but its simple colors help you avoid being too obnoxious.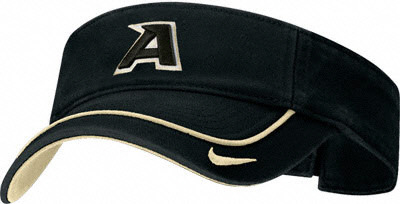 Retail Price: $12.79
Like snapback hats, visors have become increasingly popular in the past few years. If you are not a fan of hats, they're great alternatives that still allow you to represent your team through headgear.
These half-hats not only block the sun out of your eyes, but can also add some style to your game day attire.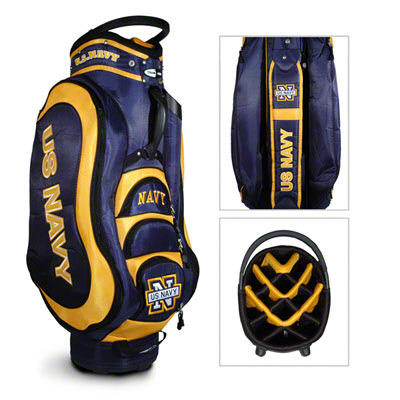 Retail Price: $229.99
Men love golf, and men love college football. It's as simple as that. When you pair these two things together, the type of swag that results is almost astronomical.
No longer will you have to tote around your precious clubs in a bland, generic bag. Now, each and every time you hit the links, you will be styling with a golf bag covered in your favorite team's colors and logo. What more could you really ask for?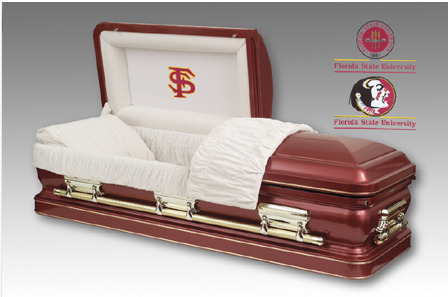 Retail Price: $804.99
That's right people, caskets.
In the past few years, a company has started to produce sports caskets for diehard (no pun intended) fans to lay to rest in. If this really is your final purchase, hats off to you because you truly are one of the most passionate college football fans in the world.
If you are serious about your passion, and really live and die with your team (another one!), then this is the ultimate product for you to express it.