Georgia Bulldogs Football: 5 Reasons Mark Richt Will Retire a Dawg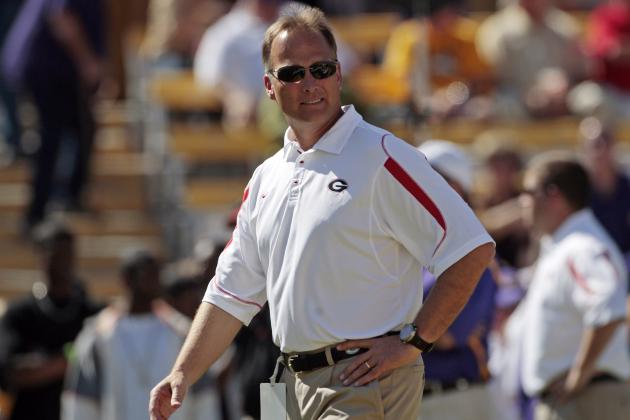 Dave Martin/Getty Images

After a rough 6-7 showing a couple of years ago, capped off by losing a bowl to a Conference USA team, the seat was scalding hot for Mark Richt at Georgia.
In a situation where past success actually worked against Richt, the fans grew restless without an SEC Championship game bid since 2005, and a 2008 season where the Bulldogs started No. 1, yet finished their 28th straight season without a national title.
After a couple of tough losses last year, Richt's team made a run to salvage the year and win the SEC East, and though they lost big, it was to one of the best LSU teams in history.
With last season's success, a hopeful fanbase and a new contract extension, here are five strong reasons Mark Richt will be a Bulldog until he retires.
Begin Slideshow

»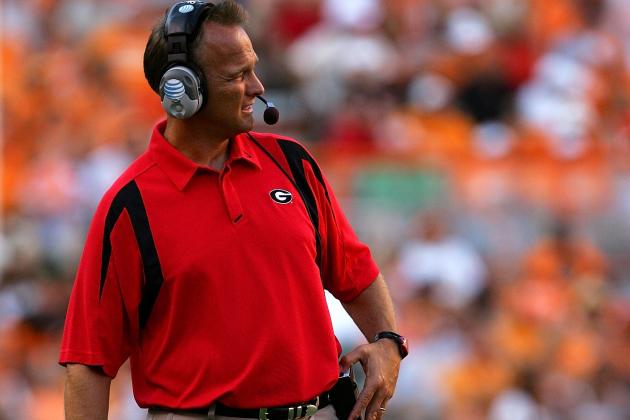 Streeter Lecka/Getty Images

The SEC East hasn't been itself of late. With Florida struggling to find itself, Tennessee just plain struggling, Vandy scrapping to get a piece of the pie and Kentucky.. well, being Kentucky, only Georgia and South Carolina have maintained their positions within the division.
It may be a while before some of the East's struggling programs get back into position to compete in the division, much less the conference as a whole. This gives Mark Richt time to get his act together after a small down period.
He currently has the longest unbroken tenure within the SEC East, and with three more years on his latest contract, he's bought himself plenty of time to secure a spot at the top.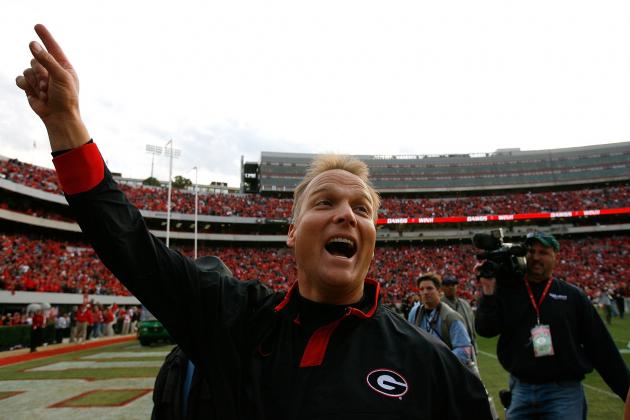 Kevin C. Cox/Getty Images

With 11 years under his belt in Athens, the Georgia program remains one of the most stable in the conference. Stability doesn't always equal success, but in Mark Richt's case it has paid off quite a bit.
When rival coaches can't throw around the term "hot seat" in recruiting battles, Richt already has a leg up, especially within well established honey holes around the area.
A well known family man, Richt has made a home in Athens, and he likes it there, making stability a two-way street. He's built himself something to fight for, and he's got new life in that battle.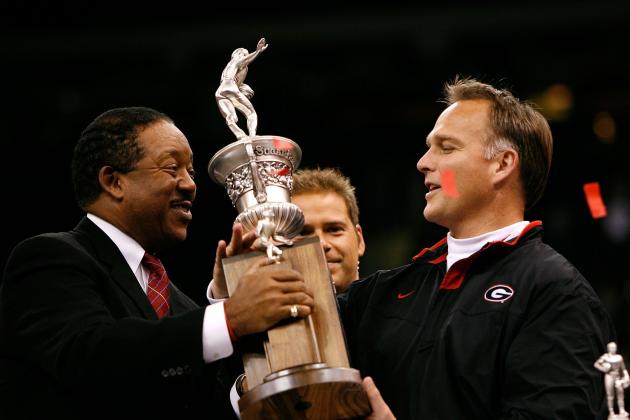 Kevin C. Cox/Getty Images

In his 11 seasons in Athens, Mark Richt has posted seven seasons of 10 or more wins, two Southeastern Conference Championships and two BCS Bowl wins in three appearances.
His hot seat is really a product of his own success. Like former Arkansas basketball coach Nolan Richardson once said "you create that monster, now you've got to feed it. Sometimes you run out of food and he's hungry."
Now that Richt has seemingly restocked on monster food, his past accomplishments can once again be an asset rather than a liability.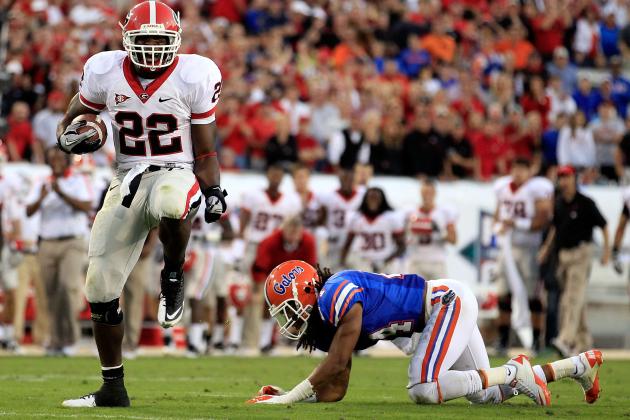 Sam Greenwood/Getty Images

If a coach isn't winning championships, the next best thing to fans is beating rivals.
Fans hate to lose, and they hate to lose the most to rivals, because they have to hear it ALL YEAR LONG from people they hate.
Mark Richt has a winning record against all but one traditional rival, and that is Florida. He is 7-4 versus South Carolina, Tennessee and Auburn. Most importantly, at least in the state of Georgia, he has a 10-1 record versus Tech.
This is the type of thing that can make or break a coaching career regardless of records or championships. Just ask Chan Gailey, who Richt help put out of a job.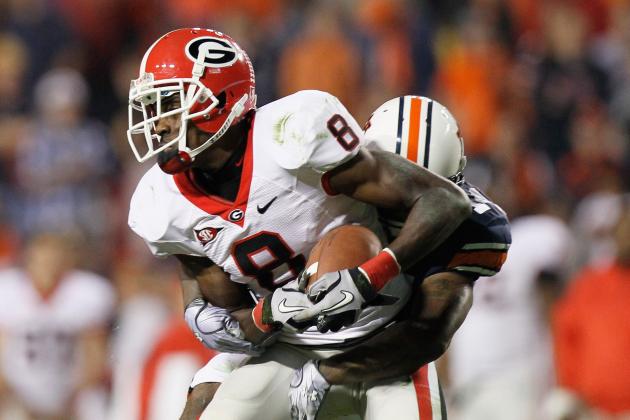 Kevin C. Cox/Getty Images

Though recruiting world class talent often leads to players leaving early, Richt has been able to get what he can from top talent before they get paid.
A.J. Green, Matthew Stafford and David Pollack are just a few of Richt's first-round picks, so there is no question he knows what he's doing when it comes to recruiting.
His recruiting classes are often near the top of the heap according to most experts year in and year out, and his win percentage reflects that. His latest class shows a lot of promise and, if he can coach the talent up once they get to Athens, the future looks bright.