4 College Football Coaches Who Need Big Seasons in 2012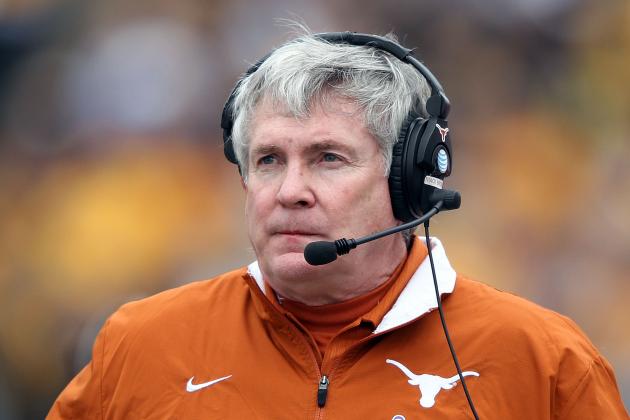 Jamie Squire/Getty Images

As the weather starts to heat up in anticipation of summer, so will the seats of some of the coaches at the biggest college football programs in the country. The closer we get to the season, the more pressure fans will put on those head coaches who have been under achieving.
Some coaches are on the hot seat because they have yet to live up to the expectations placed upon them, while others are nervous because their teams are no longer performing at the high level they once did.
Either way, there are a number of coaches who need to lead their teams to winning seasons in 2012. Here are the four most notable.
Begin Slideshow

»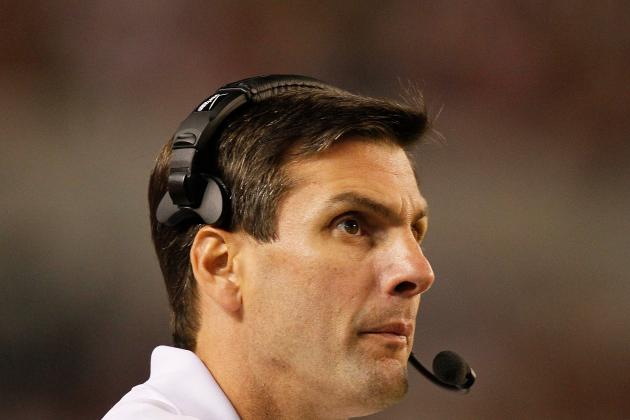 Kevin C. Cox/Getty Images

There's no doubt that Derek Dooley came into a tough situation when he was hired by the Tennessee Volunteers. Lane Kiffin torpedoed the program by leaving for USC, and in the wake of his departure, a number of scholarship players left Knoxville as well.
However, after a surprisingly good season that saw Tennessee in a bowl game in 2010, Volunteer fans had to be very disappointed with the Volunteers' 6-7 season in 2011, especially considering they only won one SEC game all year.
Dooley gets more leeway because of the Kiffin situation, but Volunteer fans will not tolerate this for much longer. At a program that expects conference and even national championships, going 1-7 in SEC play will not do. Tennessee needs to bounce back in a big way next year if Dooley is going to keep his job.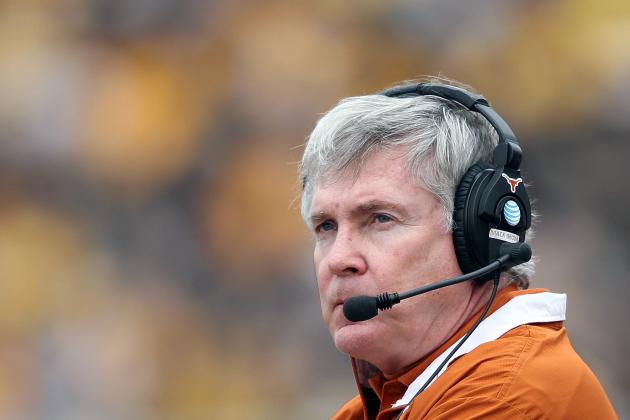 Jamie Squire/Getty Images

Mack Brown's leash isn't as short as others on this list, and that's because of his excellent track record. Starting with his last two seasons as the head coach of the North Carolina Tar Heels, Brown's teams won at least nine games every year from 1996 to 2009.
However, after two consecutive disappointing seasons, Texas Longhorns fans have to be worried that Brown's best days are behind him. The Longhorns missed a bowl game in 2010 for the first time in over a decade, then finished 2011 8-5 (and only 4-5 in the Big 12) after climbing as high as No. 10 in the coaches poll early in the season.
There are no excuses for 2012. The Longhorns return 16 starters and brought in yet another elite recruiting class this year. Brown will have to figure out the quarterback situation and win at least nine games again (which he should) to get the angry fans off his back.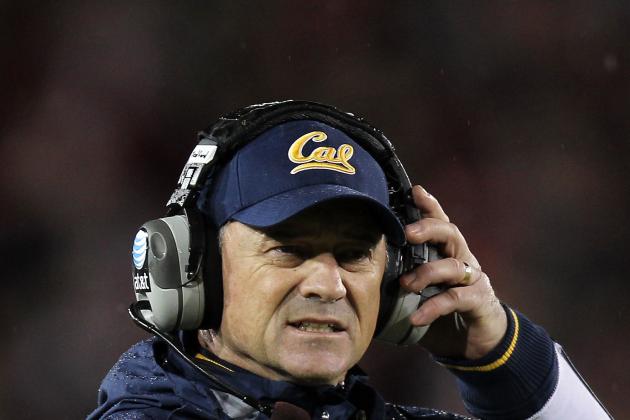 Ezra Shaw/Getty Images

Like Mack Brown, Jeff Tedford has had success in his college football coaching career, but appears to be trending in the wrong direction. Under Tedford, the California Golden Bears have had winning seasons in nine out of the ten years and finished in the top 25 four times.
However, the Golden Bears have not finished in the top 25 since 2008, and not finished in the top 10 since 2004. Despite having a 79-48 record overall at Cal, Tedford is just 12-13 over the last two seasons.
With all the talent that has come out of that program under Tedford (Nnamdi Asomugha, DeSean Jackson, Marshawn Lynch, Aaron Rodgers, Shane Vereen, Jahvid Best), the Golden Bears should have been considerably more successful in recent years.
If Tedford and California have another unsuccessful season in 2012, expect a coaching change to be made.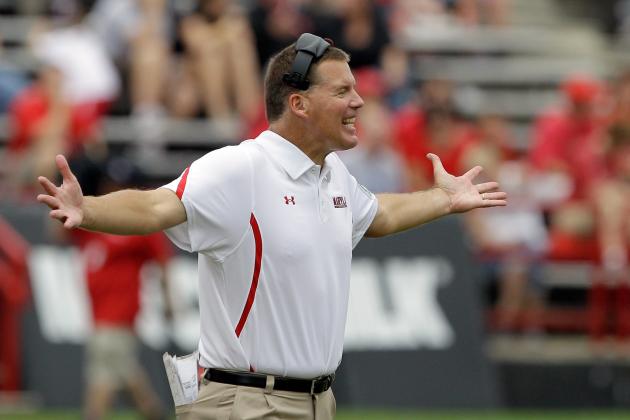 Rob Carr/Getty Images

Yes, Randy Edsall has only had one season as head coach of the Maryland Terrapins. But that season was a terrible one. The Terrapins finished 2-10 last season, despite beating the talented Miami Hurricanes in the season opener. If you consider that their only other victory came against the FCS Towson Tigers, Maryland really didn't win anything after their first game.
Edsall will have to do much, much better in 2012. Otherwise the fans are going to start wondering why Maryland fired Ralph Friedgen (who took the team to bowl games in four of his last five seasons as the Terrapins head coach).
Edsall had great success with the Connecticut Huskies, winning at least eight games in six of his last eight seasons with the team. But winning in the Big East is easier than winning in the ACC, and Edsall will have to show he is capable of the latter if he is going to keep his job.