13 College Football Coaches We'd Go Have a Beer with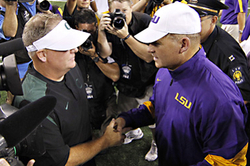 rivals.yahoo.com image
It's a painful time of the year for college football fans. Yeah, there's basketball's March Madness, but it's not football, is it?
The NFL Scouting Combine was fun, but the actual draft is still over a month away. Spring drills are starting this month, and that will bring some relief.
But what would really help is to be able to sit down over a beer with some of my favorite coaches. I would ask them about the 2012 season, share a joke or two and find out what really makes them tick.
Here are 13 I would like to invite out for a cold one.
Begin Slideshow

»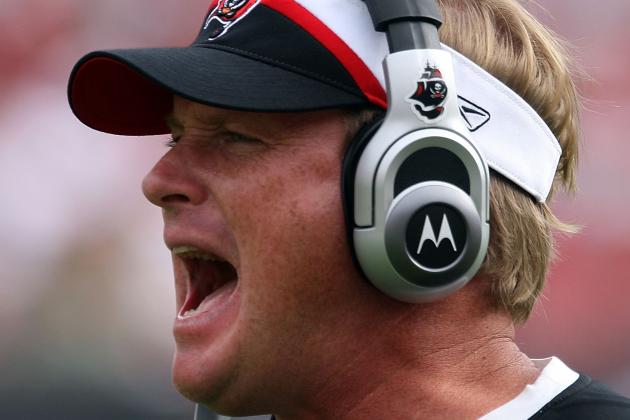 Scott Halleran/Getty Images

No, I haven't lost all my marbles, and, yes, I know Jon Gruden is not a college football coach (although he did do stints early in his career at Tennessee, SE Missouri State and University of Pacific).
It's just that Gruden is my favorite all-time coach, and he's the first guy I thought of when I sat down to write this.
And you know as well as I do that having a beer with Gruden would be way more fun than with some of the coaches who are going to be on this list.
So, Jon, you in?
Now that I have that out of my system...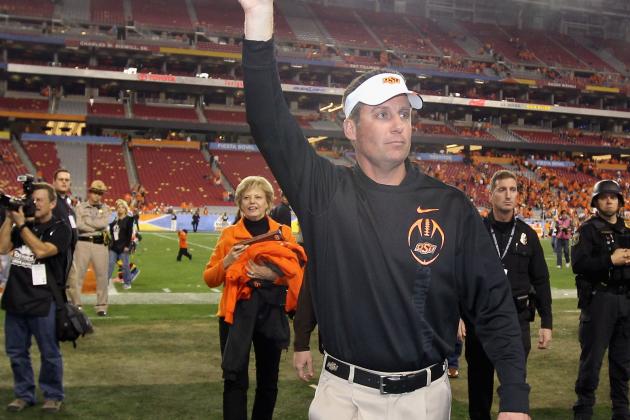 Christian Petersen/Getty Images

I honestly don't know if I would enjoy having a beer with Mike Gundy or not. He seems a little colorless to me.
But after losing out on a chance to appear in the BCS National Championship game by .0086 to Alabama, I figure this guy probably needs a beer more than anyone else on this list.
And Gundy did win the Eddie Robinson Coach of the Year award from the Football Writers Association of America in 2011.
That deserves a toast.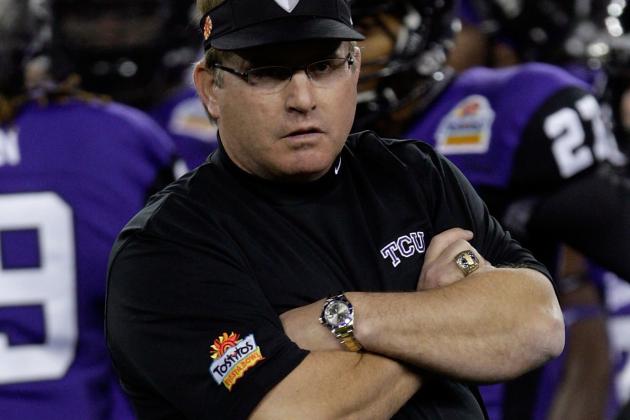 Jamie Squire/Getty Images

Gary Patterson of TCU is on this list for two reasons.
Patterson made a gutsy call in the Boise State game last November and beat the Broncos by one point. Personally, I was growing very weary of the Boise State media love about then, and I was thrilled with TCU knocking them off. The first one's on me, Gary.
And the second reason I'd like to sit across a table from him is to ask him this question: What exactly is a Horned Frog?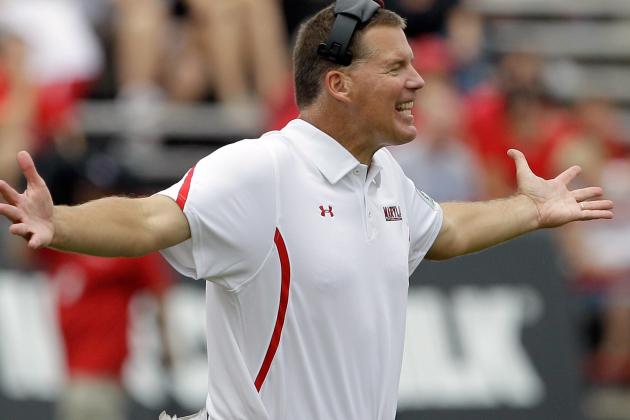 Rob Carr/Getty Images

This pick—Randy Edsall of Maryland—may surprise some people.
After all, Edsall has taken more hits in the media lately than Rory McIlroy's golf ball. He's getting heat for Maryland's 2-10 season, rightfully so in my opinion.
Edsall also got major heat for how he was handling former Maryland quarterback Danny O'Brien's transfer before he relented last month.
All this since becoming the winningest coach ever at Connecticut. I would like to ask Edsall if perhaps he now feels he should have stayed another year or two at UConn.
In any event, this guy also needs a beer after what he's endured in the perfect storm of the past year—whether it was self-inflicted or not.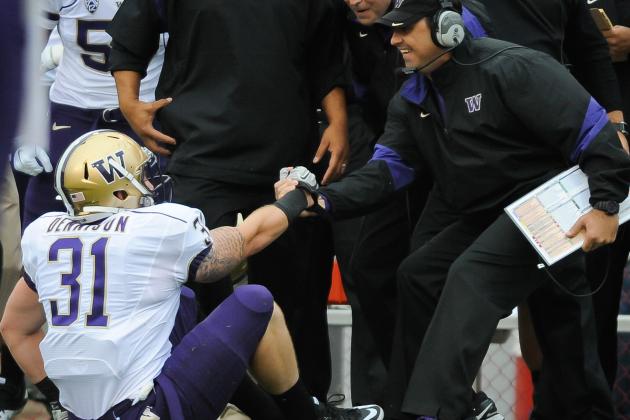 Eric Francis/Getty Images

Steve Sarkisian—the Dawgfather of the Washington Huskies—is an interesting character to me.
I've never heard anyone say anything bad about him, which in itself is highly suspicious. How can you be a college football coach in 2012 and have everyone like you? It's un-American.
Sarkisian even seems to enjoy his job. He barely rebukes referees. Didn't he learn anything being in the same conference with Mike Stoops?
We have heard that he used Chip Kelly's flirtation with the NFL in recruits' living rooms, but does that make him a bad guy or simply efficient at his job?
Having a beer with Sarkisian would help us find out if there is any "there" there.
Plus, I'm dying to know what Pete Carroll is really like.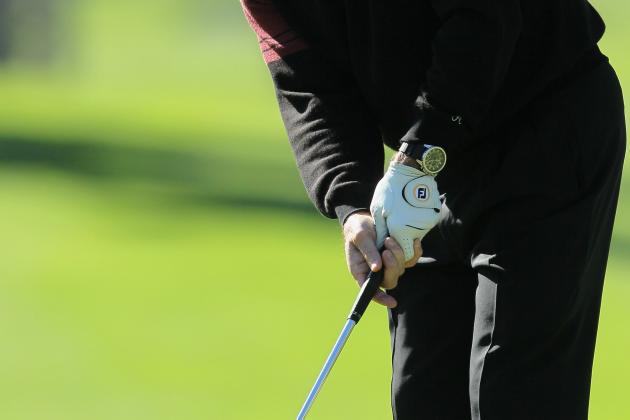 Jeff Gross/Getty Images

Win the BCS National Championship, show up to play at the AT&T Pebble Beach National Pro-Am—ho-hum, just another couple of months in the life of Nick Saban.
Saban—in case you've been living in a cave in Afghanistan—is the head coach at the University of Alabama. Saban and his wife, Terry, have a foundation called Nick's Kids Fund. He appears to have the perfect life.
But does he really?
Is it just me, or does Saban appear to be harboring some deep, dark secrets? He always says the right things, but I get the feeling there's an undercurrent. Behind all the cliches and footballspeak, he wants to be original, he wants to be controversial.
It might take more than one beer, but he wants to open up.
I just know it.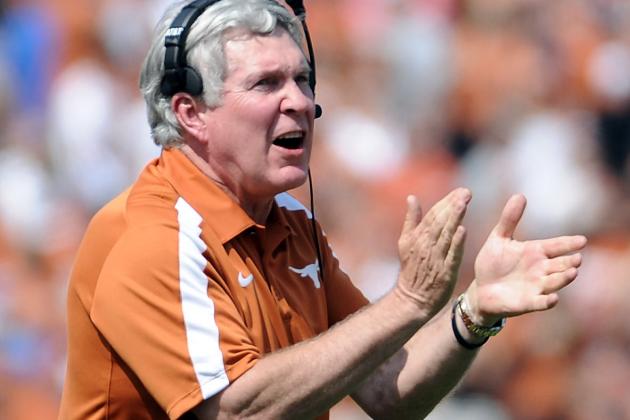 Harry How/Getty Images

Mack Brown of the University of Texas is the highest paid coach in college football.
Wouldn't you love to know how Brown keeps getting such huge contracts and holds onto them despite seasons that would get other coaches shown the door?
Me too.
Mr. Brown, you are quite charming and a PR genius, but c'mon man, how do you do it?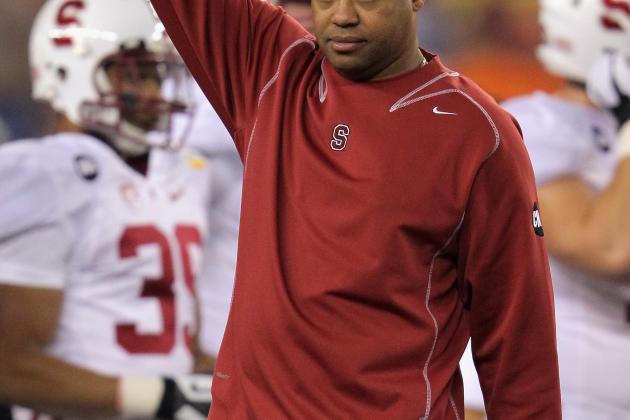 Doug Pensinger/Getty Images

I would have liked any coach who replaced the obnoxious Jim Harbaugh at Stanford, but David Shaw is a fine addition to the nation's head coaching ranks.
Articulate and intelligent, Shaw also comes from a football family. His father, Willie Shaw, was an NFL assistant coach who, ironically, lost the Stanford head coaching position to Bill Walsh in 1992.
When many people thought Stanford would fall apart after Harbaugh bolted for the NFL, Shaw and his buddy Andrew Luck said "p'shaw", and went out and had one of the best years in Stanford history.
Over a beer, I would like to hear what Shaw is planning post-Luck.
I bet he could also dish some serious dirt on Harbaugh.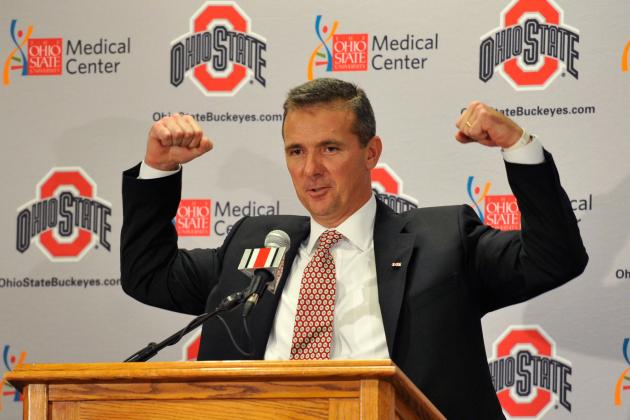 Jamie Sabau/Getty Images

Even though the pressure and stress of college football might kill him, Urban Meyer could not stay away.
Unless you're his family, you have to admire that.
Sharing a glass of red wine (better for your health than beer), I would want to get to the bottom of what it is that really drives Urban Meyer.
Mr. Meyer, I will be asking you if you have mellowed and evolved enough to endure the pressure-cooker that is Buckeyes football.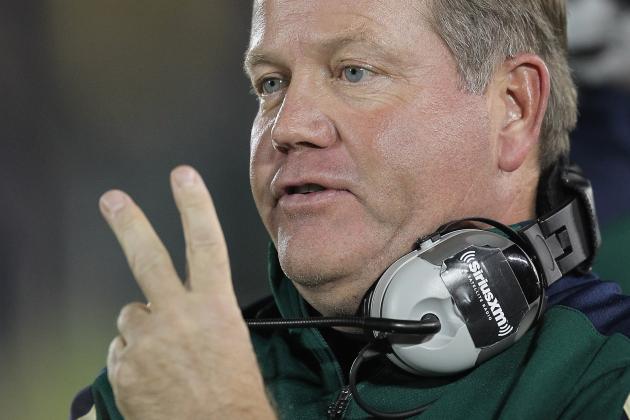 Jonathan Daniel/Getty Images
Make that two beers, please
Between his frequent, entertaining press conferences and his overreacting on the Notre Dame sidelines, Brian Kelly seems like the perfect character for a beer (or two).
Here are some conversation starters to get our beer-fab underway:
Are you Chip Kelly's brother?
Do you yell at your players all the time?
What is your Desperado package, anyway?
Do you think that Notre Dame players are intellectually superior to other college football players? Would you win more if they weren't?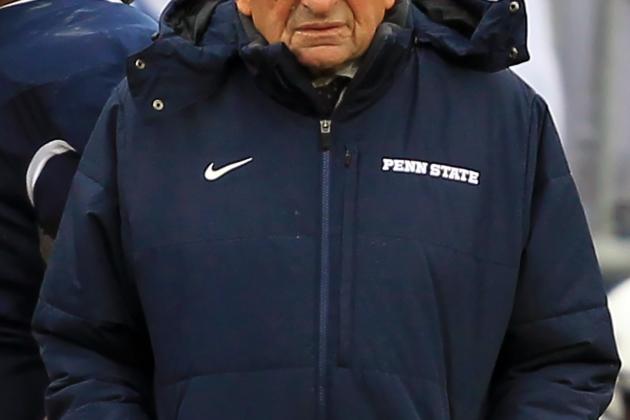 Hunter Martin/Getty Images

Because if we could have a beer together, it would mean Joe's still alive.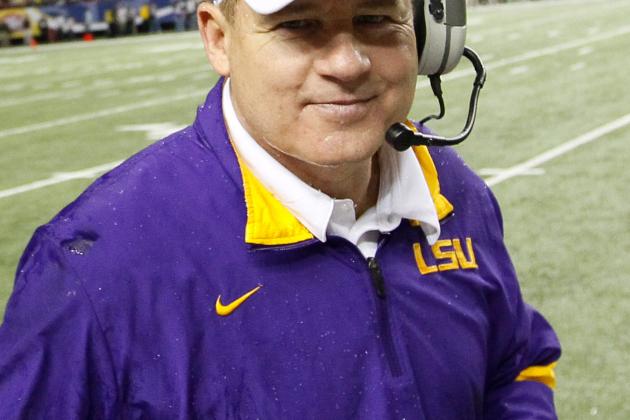 Kevin C. Cox/Getty Images

Yes, he eats grass. Yes, he wears an LSU cap to bed every night (I'm making that up—I have no idea).
I do know that Les Miles is one of the more entertaining coaches in the college football landscape. You never know what goofy thing is going to come out of his mouth next.
An interesting side note, here: I met some lovely LSU fans when in Dallas for the 2011 Cowboys Classic, and they were as entertaining and goofy as their coach. Perhaps it's in the water in Baton Rouge.
The cool thing to say these days is that the last few LSU teams have been overrated. Keep saying that, people, and Les Miles will keep sneaking up on you.
Sneaky as a fox, goofy and completely charming—who wouldn't want to have a beer with Les Miles?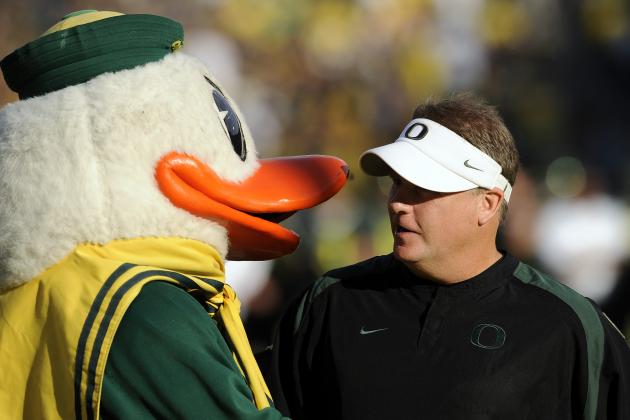 Steve Dykes/Getty Images
Heart to heart
Yes, I cover Pac-12 football and the Oregon Ducks, but I believe Chip Kelly would be No. 1 on anyone's list of who they want to have a beer with.
Why do you think ESPN's "College GameDay" has made the trek to the far upper left corner of the country so much? Why do the TV networks get Kelly on the air whenever there is the slightest opportunity?
The guy is a quote machine. Kelly is playful, snarky and smarter than most of the people who interview him. Every time he opens his mouth, it's possible we will get a "Chip-ism."
I would have so many issues to cover with Chip over a beer, I would hardly know where to start: the NFL, Erin Andrews, life after LaMichael, USC and unfinished business, thermonuclear war and did Stanford ever buy a lawnmower?
Which coach would you like to have a beer with?