Check out Awesome, but Fake, Nike Pro Combat Helmets for the Big 10 and Big 12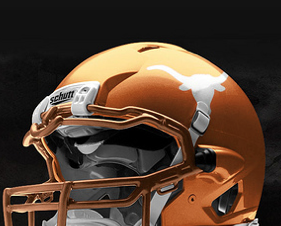 Last season, a lot of the talk in college football had to do with the new uniforms a lot of BCS teams were wearing. Some were cool and made things interesting, but the majority of them just made you want to stab your eyes with an ice pick.
Now there is a designer that goes by the name of Charles Sollars who is designing helmets for all of the BCS programs. And lucky for us, we get to see a sneak peak of the helmets for the Big Ten and the Big 12 schools. It's important to know that these are not real helmets and the teams will likely not use them, although anything is possible if they get such a positive response.
Here are the helmets that have hit the Internet so far.
Begin Slideshow

»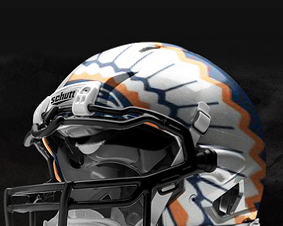 This helmet is pretty-cool looking, huh? I think they should go with it, because after all, anything really beats just a plain orange helmet with the name of your school across it. This is something that would pump life into the program after several subpar seasons.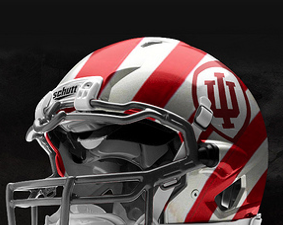 The Hoosiers have only reached two bowl games since 1991 and had a brutal 1-11 record last season. It's not exactly the most appealing helmet and possibly should only be worn during Christmas time.
But if it helps draw more talented players, Indiana should be on board.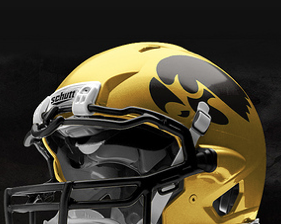 Not too much change to the Hawkeyes' helmet, other than just reversing the colors. Black and yellow or yellow and black? That is the question.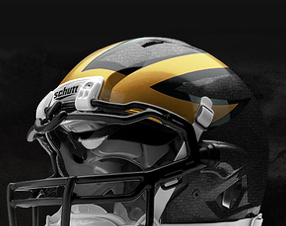 If there's any team in college football that shouldn't mess with tradition, it's Michigan. Leave arguably the greatest helmet in the sport alone. I don't care how cool looking this may be, it shouldn't be touched.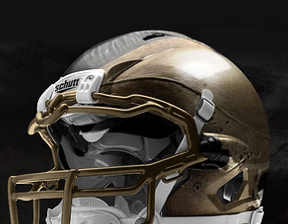 This helmet has more of the Spartan feel, although I don't believe their current helmet is that bad. This should be something they wear when they're going into battle for the Big Ten title.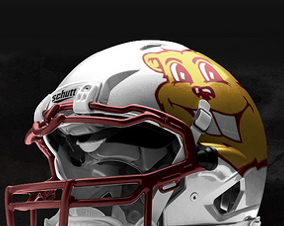 I think if there's any team that needs a helmet change, it's Minnesota, as they have one of the most boring to look at in the sport. I can go with this one, but it does look a little creepy with the way Goldy is looking at me.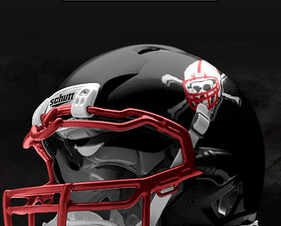 This would be a fantastic helmet to alternate with. Have the all-white helmet and then once in a while wear all black. Every team should have an all-black uniform; it should be in the NCAA rulebook.
Replacing the "N" with the school seal isn't going to get a lot of love from fans. But it could just be a reminder that while the Wildcats may not beat you on the football field, they'll toast you in the classroom.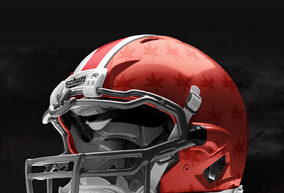 Not a bad helmet, but all red isn't as intimidating as all black. I understand why we're switching things up, but there are just some things that shouldn't be messed with. The Buckeyes' helmet is one of them.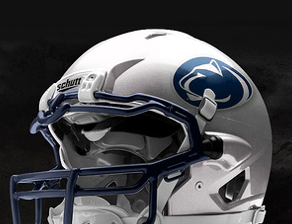 This would never happen, but it's nice to think about. After all, the Nittany Lions do have plenty of space on that white helmet to slap the logo on there.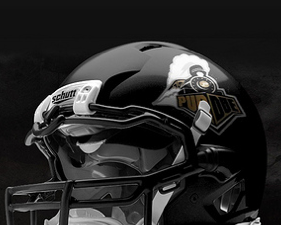 Purdue could do anything with their helmet and it would be better than what they currently use today. This will do.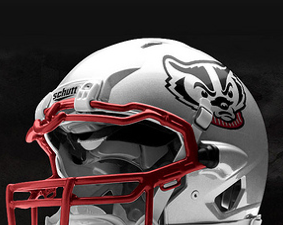 While many aren't exactly fond of the "W" on Wisconsin's helmet, I like it. And that badger looks more adorable than intimidating anyway. Oh well, you can decide which helmet Wisconsin should go with.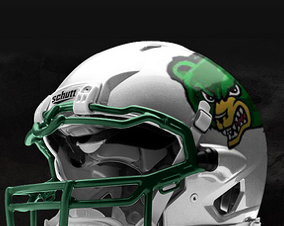 I've seen a lot of strange things in my life, but a green bear has never been one of them. Fake or not, it's a lot more cool looking than Baylor's current helmet. And the way this program is on the rise, they deserve a change.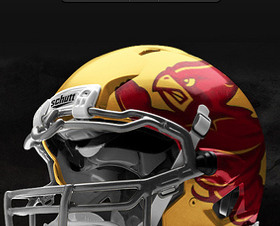 The Cyclones' helmet may be just as bad as Minnesota's current helmet, or even Purdue's. That's why this helmet change is a must and needs to happen as soon as possible.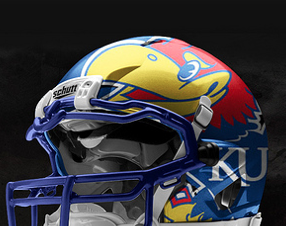 I think the Jayhawk is one of the greatest mascots in the sport. He's just neat looking. Anyway, to have him wrapped around the helmet is something I fully support and you should as well.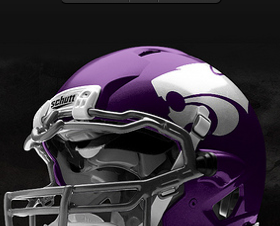 This is much like the Hawkeyes' new helmet. Not much of a change, just a little switch in colors. Hey, if it helps out Bill Snyder and that recruiting class, I'm sure he'll be on board with this change.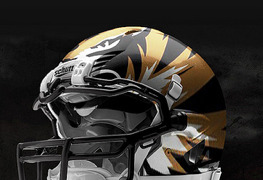 Missouri is one of the schools that most desperately needs a helmet change. Not just because the current one they use is ugly, but because they're on their way to a new conference. New home means they must change the outfit as well.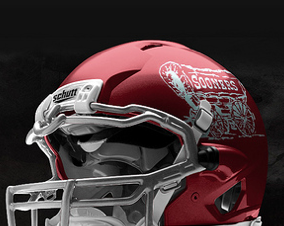 I don't think there's anything wrong with the Sooners' current helmet, but slapping the Sooner Schooner on there every once in a while wouldn't hurt anybody. Need to switch it up every once in a while, right?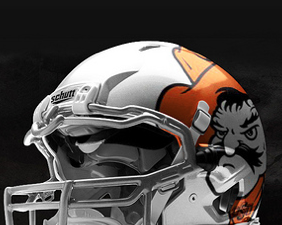 If Pistol Pete was going to be used on the helmet, it should have been last year with that high-scoring offense. Now that the majority of those players are gone, it's best to just stick with their current helmets.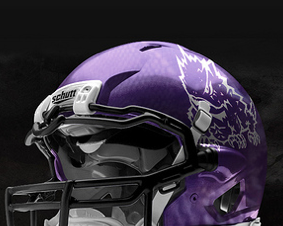 This helmet will inspire more people to ask, ''What is a horned frog?" Hey, don't ask me. But I do know this helmet is better than the one they currently use. It's also a nice look as they head into the Big 12.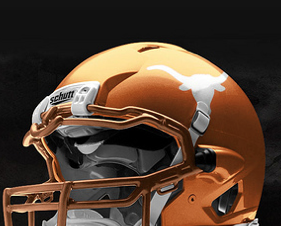 The Longhorns' helmet is another that you just don't mess with. That's why instead of putting a fancy cartoon or letters on it, you leave it as it is and just switch the colors up. Programs like Texas should have options.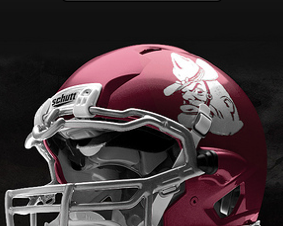 With the Aggies heading into the SEC, they must look more intimidating than they currently do. New coach, new players, new conference—why not new uniforms? This helmet may be just a little cheesy, but it'd likely grow on you.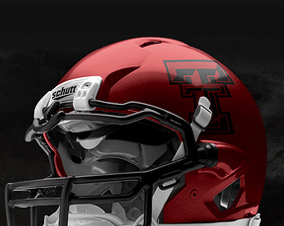 I'm a sucker for black uniforms and black helmets; that's why this helmet doesn't really do it for me. But I do get the concept: Red Raiders, why not red helmets?