50 Must-See Sporting Events to Pass the Time Until Next College Football Season
I know, I know. We're all going through college football withdrawal. The sleepless nights, cold sweats, drooling, depression, agitation and the feeling of bugs crawling on our skin. I get it.
Unfortunately, we have to live with this feeling for the next 7.5 months. More fortunately, there are some other sports and events we can watch to give us a fix.
Here are the 50 events you have to see to help you ease the pain of college football approaching. For your convenience in scheduling, they are listed in chronological order.
Begin Slideshow

»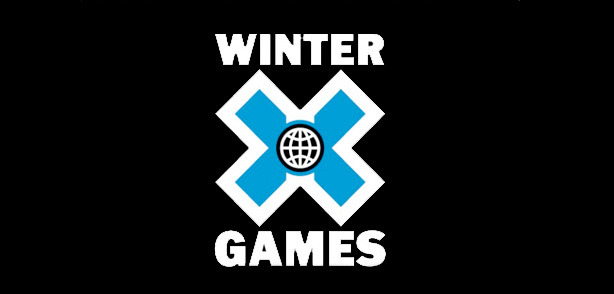 Date: January 26 - January 29
There's a chance that you're reading this as the X Games are going on. If so, make sure to check them out.
The games will take place in the beautiful mountains of Aspen, where the beer flows like wine and where beautiful women instinctively flock like the salmon of Capistrano.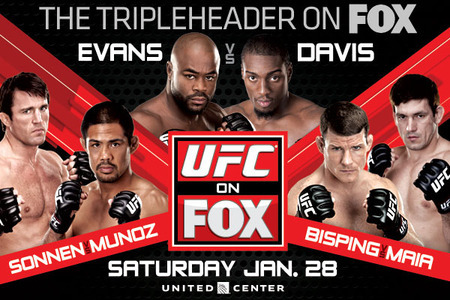 Date: January 28
You may have missed it, but the UFC has moved to major network television. There is a seven-year deal to run the UFC on Fox and its affiliate networks, and this will be third such event.
UFC has historically been a product that asks for large payments to be seen on PPV. This move to FOX is a great opportunity to get into the sport and get some free entertainment.
It's in Chicago and it's sold out.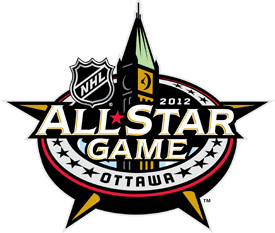 Date: January 28
Maybe it's because I couldn't get from one side of the rink to the other on skates, but I am always in awe over what NHL players can do. While I am not about to join the professional ranks in any sport, I feel as if hockey would be the sport I'd last enter.
The Skills Competition and Al-Star weekend will be awesome this season as it takes place in Ottawa, the capital of hockey's home country.
One side note: Just like last year, the NHL will have two captains pick teams for the All-Star game in a fantasy draft-type scenario. Another way to think of it is like when you played hockey in the street or on the pond with your friends.
This has to be the best idea in sports in years, right? Why haven't the NBA and NFL adopted this? It could be the only thing that saves the Pro Bowl, and why are pretending there is some allegiance between two Western Conference teams in the NBA?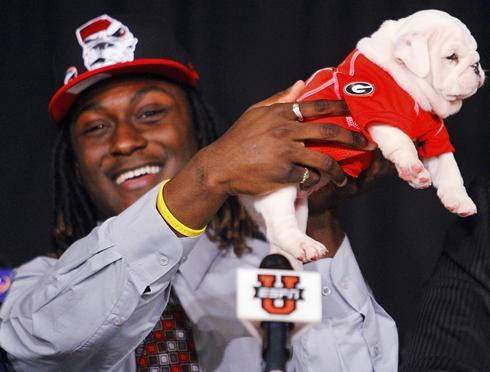 Date: February 1
How about this? Instead of watching other sports, continue to immerse yourself in the world of college football.
National Signing Day would be a good start. In just one short week, hundreds of 18-year-olds will declare where they will play football for the next three or four years of their lives, and the fanbases will behave in a hysterical manner as a result of these announcements. You have to see it!
My favorite signing day moment? Just last year, when Isaiah Crowell announced his intent to play at UGA and pulled out a live bulldog. Let's see if anyone tops that this year.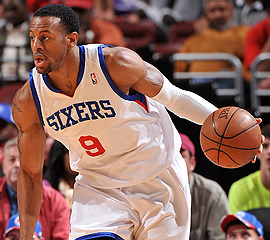 Date: February 1
The Philadelphia 76ers have been one of the surprise teams so far in the NBA season. They have been dominant, in fact, as they are third in points scored and second in points allowed.
Still, there is a hint of skepticism surrounding them. Many feel that they can't keep up the pace. Others state that they've played a relatively easy schedule thus far.
They can take a big step by beating the presumptive favorite in the Eastern Conference, the Chicago Bulls. The Bulls have been dominant as well, quickly pacing to the league's best record at the time of this posting.
This could be a late-round playoff preview and could be a statement game for the Sixers. It will also pit 76ers coach Doug Collins going against his former team.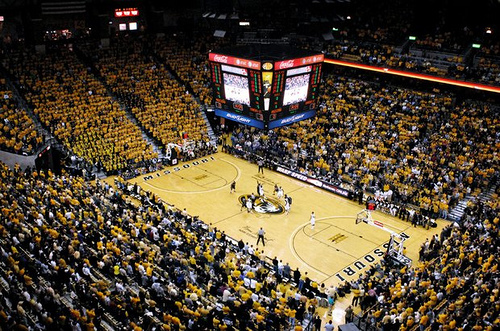 Date: February 4
I'm going to try to avoid inundating you with an entire list of the best remaining college basketball games. Besides, any game could be a dud and any game could turn out to be great.
However, if I were asked today to pick one game for the rest of the regular season to watch, it would easily be when Kansas travels to Missouri in early February.
The Big Ten is the best conference, and Ohio State vs Michigan State should be great. Duke and UNC always bring excitement and are worth watching. Apologies to them, but KU and Mizzou will deliver the most entertaining game.
As of January 24, Mizzou is No. 2 in the nation, and KU No. 5. Both are serious Final Four contenders.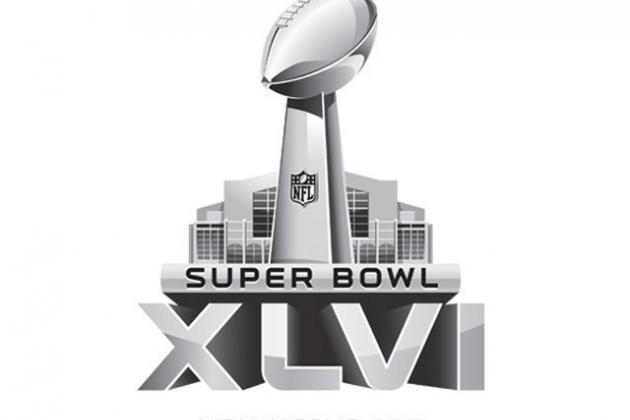 Date: February 5
This is usually a pretty big game, so I guess I can put it on the list.
The stage is set. The Patriots are 3.5-point favorites over the Giants. Everyone will be comparing this to Super Bowl XLII for the next two weeks despite 90 percent of the rosters being different.
Hopefully it lives up to the hype. It's going to get plenty.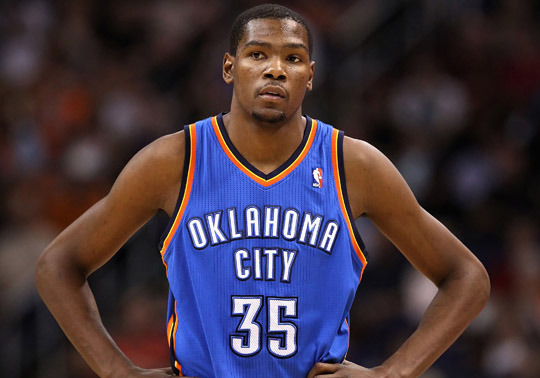 Date: February 19
At the time of this printing, Oklahoma City and Denver have the two best records in the Western Conference. Despite being in the same division, they do not play until February 19 (this makes no sense, nor does the fact that they play three times).
Oklahoma City has established themselves as a serious contender, and Denver is in the process of doing the same. Expect a high scoring affair, as the Nuggets have the best offense in the league but also allow over 100 points per game. OKC averages just under 100 points per game themselves.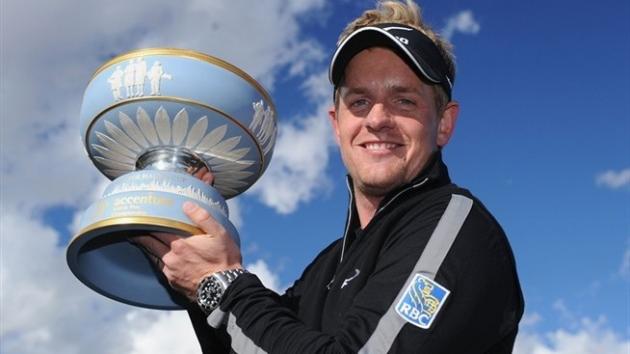 Date: February 20 - February 26
I usually get weird looks when I ask people to be in my Match Play bracket challenge. That doesn't stop me from enjoying the event.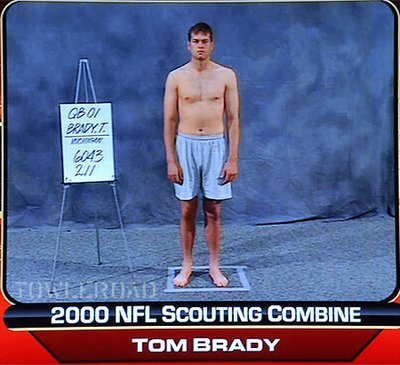 Date: February 22 - February 28
If you're unemployed like myself (apparently that's about 20 percent of the population) and need something to watch during the day, the NFL combine is looming and worth a watch.
Odds are that the people you want to see work out won't be there. That, and someone who you've watched play and know isn't good will run a very fast 40, or put up a bunch of reps on the bench press and then get drafted in the top 20.
And they will not be good in the NFL either.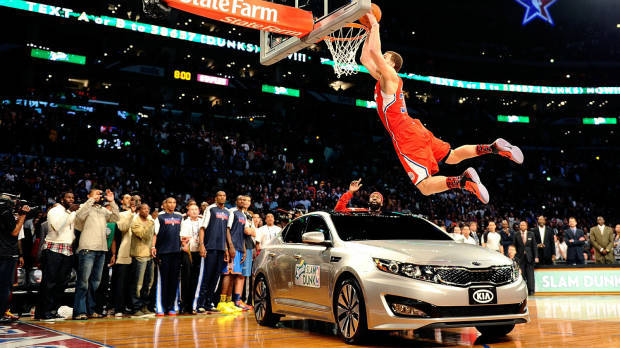 Date: February 25
The Slam Dunk contest isn't nearly as cool as it used to be. Now it's all about crowd reaction shots and props and unknown players participating. Still, the stuff they pull off is incredible and is worth your hour.
Orlando hosts this year's All-Star game and festivities. That leads me to think that someone might come up with a Disney-themed dunk?
Whatever they do, it has to be better than jumping over an idle car. The hood of a car is what, 35 inches tall? NBA players eclipse that on every dunk they do.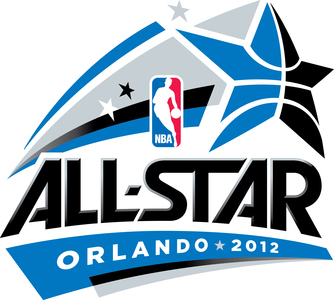 Date: February 26
Be sure to check out the actual game after the Slam Dunk contest. No one plays any defense in this thing, so expect a bunch of high-flying dunks and a score in the the 130s.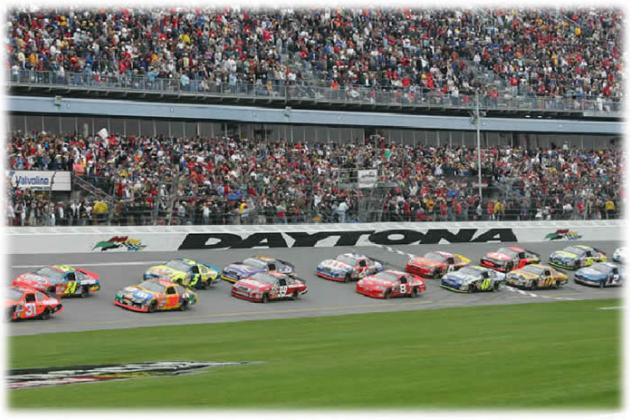 Date: February 26
The aspect of Daytona that I never understood was that it is the biggest and most prestigious race, yet it occurs at the beginning of the NASCAR season. In no other sport is the biggest game at the beginning of the year.
Oh well. It should still be exciting. Tony Stewart will begin his defense of the Sprint Cup, while Jimmie Johnson tries to get back in the winner's circle.
Date: March 3
It will be the second matchup between the two and could go a long way in determining the ACC champion.
Duke is down slightly this season and UNC has not lived up to their No. 1 preseason ranking, but there is a long way to go. The atmosphere in Cameron should be electric on the third.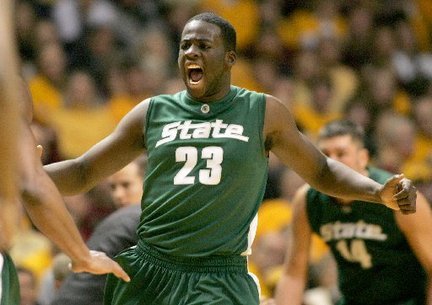 Date: March 4
The Spartans will travel to Columbus in early February and most likely lose. That doesn't mean that the season finale won't be close for the Big Ten championship.
Both teams are performing at a very high level right now and are serious Final Four contenders.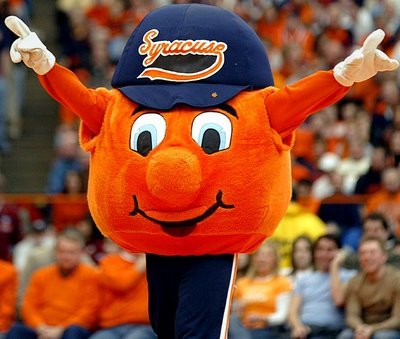 Date: March 6 - March 10
The Big East may be down slightly this season, but their year-end tournament at Madison Square Garden always delivers excitement and tradition to the fans.
This also qualifies as an "enjoy it while it lasts," as Pitt and Syracuse are scheduled to leave the Big East for the ACC. While there will most likely be one more year with those teams in the Big East, they could negotiate an early release which would make this last season in which they are participants.
So much for the tradition part, I guess.
Syracuse is the favorite for the tournament but we have seen plenty of upsets before. West Virginia, Georgetown, Marquette and even Seton Hall are all potential contenders.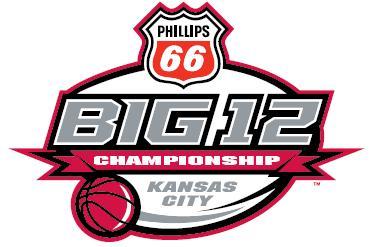 Date: March 7 - March 10
The Big 12 is easily the second best conference in the nation and their conference tourney should feature plenty of close, high-scoring games.
Kansas, Missouri and Baylor figure to be the favorites, but in case you haven't noticed, Kansas State and Texas are climbing. This doesn't even mention Oklahoma and Iowa State, who could be good for an upset.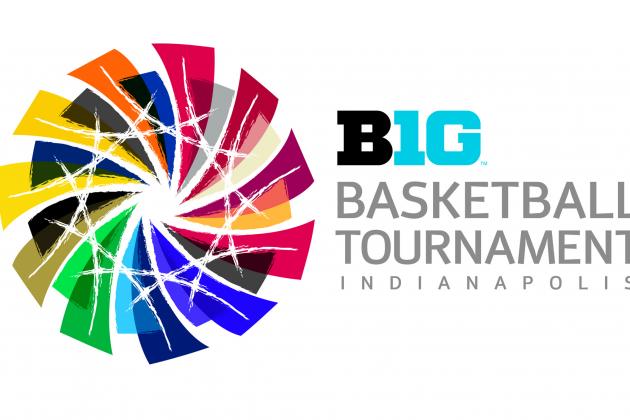 Date: March 8 - March 11
I may be the only person who enjoys conference championship week as much as the actual March Madness. There are plenty of options here, but I'll pick the Big Ten as they are the best conference in the nation.
All games should be competitive. The Big Ten currently has five teams in the top 25 (Ohio State, Michigan State, Michigan, Wisconsin and Indiana). That said, Illinois has beaten Ohio State, Nebraska has beaten Indiana and Iowa has beaten Michigan and Wisconsin. It is really anyone's tournament.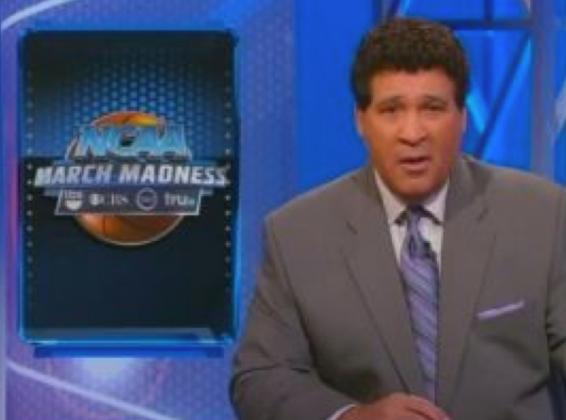 Date: March 11
Because all you want to know is if a certain bubble team made it, but instead Greg Gumbel and Seth Davis will introduce the whole process of selecting the teams and the host regions to you as if you were an alien.
Then, they'll introduce the No. 1 seeds and put way too much emphasis on them, but then remind us that that doesn't guarantee making the Final Four.
Then they'll interview a coach of a team which they want to win, and forget about the livecasts they set up when the bubble team that didn't make it.
I also want to point out that in any college football playoff scenario, someone will complain about being left out. Some argue that 'four is enough,' or 'eight is the right number.' The fifth and ninth best team will complain in each of those scenarios.
How do I know this? Because there are 68 teams in basketball and people still complain about the last one in. 99.999999999 percent of the time it ends up not mattering. The other 0.0000000000001 percent is VCU.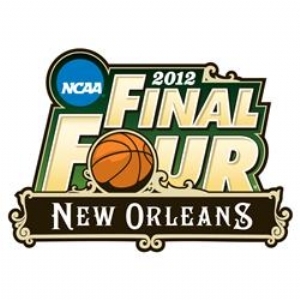 Date: March 13 - April 2
If you haven't been watching college basketball, then you really should be. It's a fantastic season and there is more parity in the game now than there ever has been.
That said, March is when it really takes off in popularity. Stay home from work on Thursday and Friday to watch the games and stay through the Final Four in New Orleans. The tournament never fails to produce memorable moments and excitement.
And yes, the National Championship game on Monday the second, MLB opening day that Wednesday and the Master's on the weekend. Should be a great week.
Date: April 1
Don't give me any "wrestling is fake" crap. WWE has been a successful product for over thirty years and WrestleMania is the pinnacle event of their company. That and it is probably as scripted as the NFL and NBA, so it's okay.
WrestleMania XXVIII will take place outdoors at Sun Life Stadium in Miami. The last five Wrestlemanias have all been in football stadiums and all have had an attendance of over 71,000 people!
There's only one match announced so far, but it is a big one: John Cena vs. The Rock. If the attached video doesn't get your fired up, I don't know what will.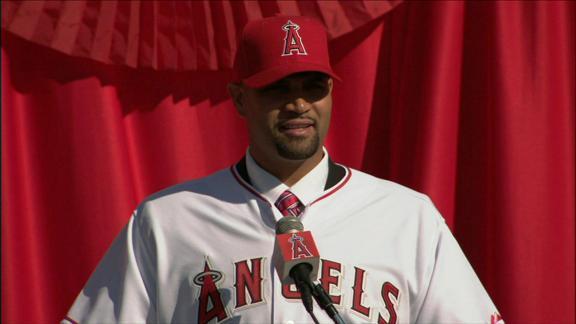 Date: April 4 - April 5

Opening Day will start on Wednesday April 4th. The teams? Defending champions St. Louis and the new-look Miami Marlins. And I mean new look.
Most of the other teams will then take the field on Thursday, the 5th. It's the longest season of all, but you'll want to catch everything from the beginning.
Ozzie managing the Marlins? Pujols on the Angels? You have to see this.
Date: April 5 - April 8

The pageantry and tradition of the Masters golf tournament is well known so I don't feel it is necessary to sell you on the event.
I will point out, however, that the "Master's Song" actually has words. Think of that the next time you hear Jim Nantz say "a tradition like none other."
WARNING: Before playing the video, realize that there's a reason they don't usually include the lyrics in the commercials.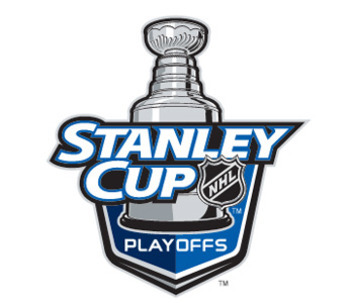 Date: Mid-April

The NHL playoffs feature the most electrifying atmospheres in all of professional sports. Seeing long low-scoring games may be uninteresting in the regular season, but a 1-1 double overtime game in the playoffs is beyond captivating.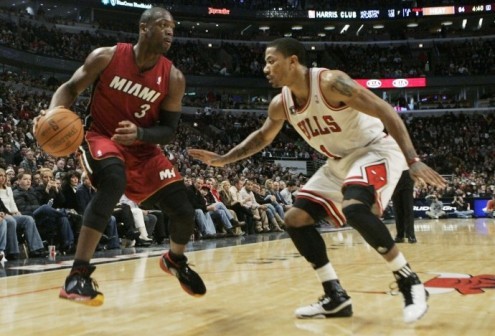 Date: April 19
The Miami Heat aren't playing their best basketball right now, but I bet we can't find anyone who thinks this semi-slump will continue throughout the whole year.
It's also unlikely that the Bulls continue to win 85 percent of their games. More likely than not, this game (which comes in the final week of the season) will have major seeding implications for the NBA playoffs.
It should be a great game too. The two teams squared off in the Eastern Conference Finals last season.
Date: April 26 - April 28
I have fond memories of waking up on a Saturday morning and watching the first round of the NFL draft. After that, I would watch...the second round.
Seems simple, but that is gone now. The first round of the draft is now on a Thursday Night, the second and third rounds are on a Friday afternoon and the rest are on Saturday.
It's totally ridiculous. Then throw in your typical ESPN sensationalism which I have previously likened to a Disney film (which of course owns ESPN), and you see what a mess it has all become.
Still, you have to watch! Andrew Luck is going No. 1 but who knows after that? You need to tune in to see what new additions your favorite team will be getting.
And there is always the attached video. My favorite moments of the video:
4) "It's obvious to me right now that the Jets just don't understand what the draft is all about"
3) Pete Rozelle laughing at the fans at :53
2) Rozelle saying "quarterback" and then pausing, knowing most fans would think they'd take Marino
1) The guy who puts his hands over his eyes at 1:29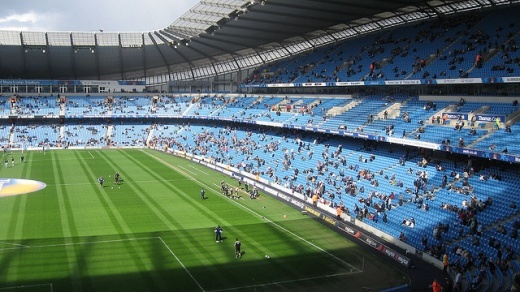 Date: April 28
The English Premier League does not have a season-end tournament. Instead, they determine their champion based on the true round-robin of games they play throughout the season. 19 on the road, 19 at home (like the Ivy League in basketball).
Man U and Man City are the two best teams in the league right now, and as you can probably amass, share the city of Manchester. In fact, their stadiums are just 2.5 miles apart!
It's still early in the season (just over halfway at time of this printing), but it looks like the championship will come down to these two. It is the third to last game for each team and could decide the Premier League title.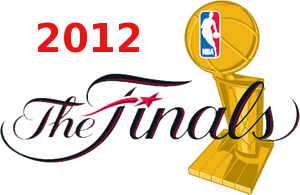 Date: April 28

The NBA Playoffs always seem as long as the regular season and with a shortened regular season, I suppose that will be more than ever in 2012.
Playoffs in sports create the highest level of excitement, and the NBA playoffs are no different. Does LeBron get a ring? Do the Bulls chalk up another title? Are the Sixers a contender? Tune in.
Date: May 5
If you're high class, here is a great recipe for mint juleps.
If you're low class, Jim Beam is usually $10 a bottle at the store. No need for a glass or flask.
Either way, you have to get bourbon, and you're more than welcome to place a wager on the race.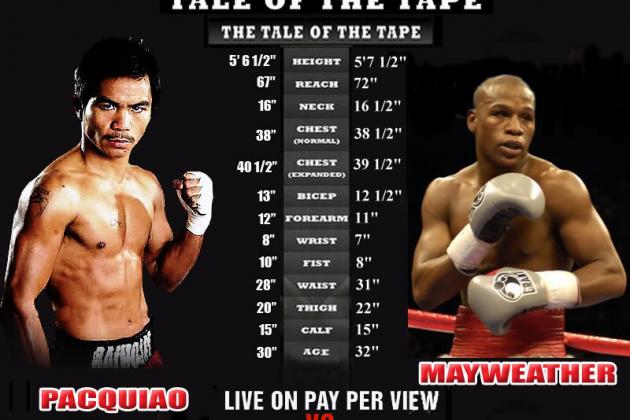 Date: ???
There's a chance that this fight happens after the college football season begins and even a greater chance that it never happens. Still, let's pretend it occurs at the rumored May date.
This would be the most hyped boxing fight since Holyfield-Tyson II, and maybe even longer. Hopefully it doesn't result in someone getting their ear bitten off.
I would consider re-subscribing to HBO just to watch the training coverage for this one.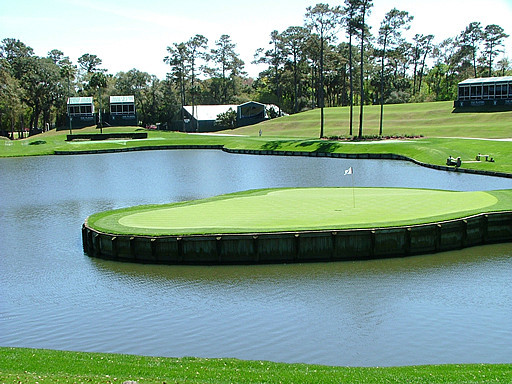 Date: May 10 - May 13
I don't know why The Player's Championship is known as the fifth major. To me, it is a greater tournament than the PGA Championship.
The tournament will take place at Sawgrass, as it does every year. The 17th hole is famous for it's island green.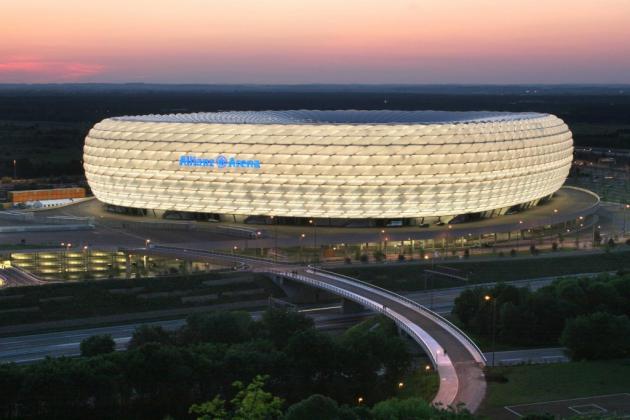 Date: May 19
Other than fixtures from the World Cup or maybe the Euro, the Champion's League final is the premiere soccer event in the world.
It is the culmination of every club team in the world. At the time of this publication, there are 16 teams left. They will play down to the finals in mid-May.
Barcelona is the defending champion, and is still alive. The final will take place at Allianz Arena in Munich.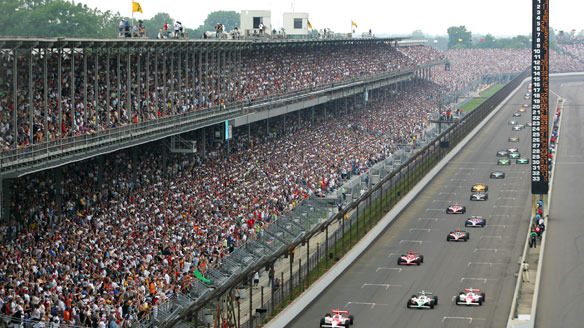 Date: May 27
The Indy 500 is the premiere event of IndyCar racing and has become a tradition in American Sports.
For the first time since 1996, all entries will feature supercharged engines. I'm not a car junkie, but knowing that the authorities are continuously attempting to improve the quality of their races makes me interested.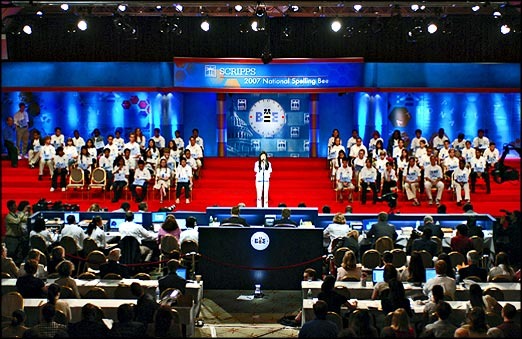 Date: May 27 - June 1
The days that we collectively take a sigh of relief for not being home-schooled.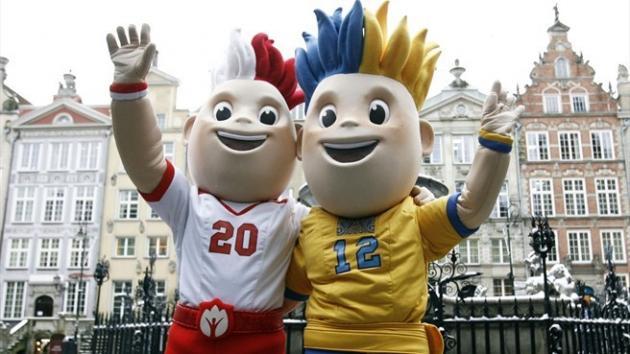 Date: June 8 - July 1
What's the next best thing to the World Cup? A similar tournament with only teams from Europe, I suppose.
16 European teams will converge on Poland and Ukraine for nearly a month to play out the tournament. Eight stadiums in all will help out with the final ultimately being played in Kiev, Ukraine.
Here are the official mascots, appropriately named Slavek and Slavko. I don't know which is which.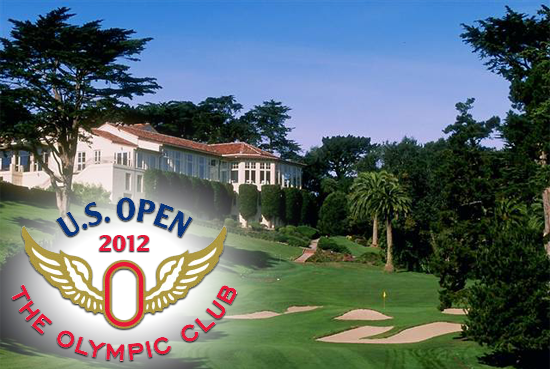 Date: June 14 - June 18
The Olympic Club in San Francisco will play host to the event for the fifth time. The last time was in 1998, which saw Lee Janzen take home the major with an even-par finish.
The U.S. open routinely provides scores close to even par, something I am appreciative of. That is, unless Rory McIlroy is on the course.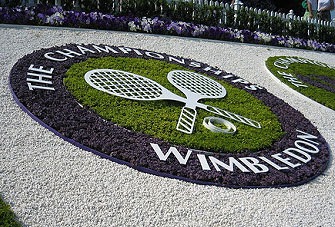 Date: June 25 - July 8
It's always worth tuning in to Wimbledon. It would probably be more exciting if there were any good American players or any personalities in the game whatsoever.
Tune in for good tennis, not for anything else.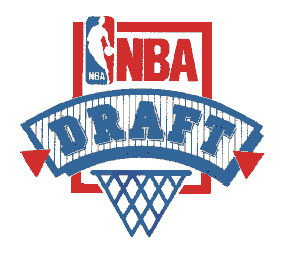 Date: June 28
Last year's edition of the draft wasn't too star-studded. Kyrie Irving, who played half a season at Duke, went No. 1 and Enes Kanter, who did not play basketball for a year, went No. 3.
All that tells me is that this year can be a huge NBA draft. Jared Sullinger, Harrison Barnes and Perry Jones III all returned for their sophomore seasons and may be headed towards a top pick in this year's draft (or they may wait another year).
Throw in freshman standout Anthony Davis at Kentucky, Andre Drummond from Connecticut and Thomas Robinson at Kansas and this could be a loaded draft (all big men too).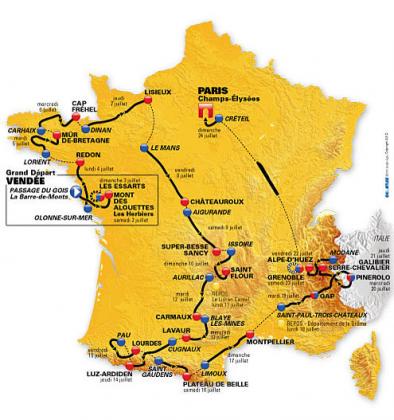 Date: June 30 - July 22
I haven't ridden a bike in close to 10 years, but I hear you never forget how to do so.
If anything would ever serve as the impetus for me to do so again, it would be the Tour de France. Over three weeks, the men cycle over 2,100 miles! That's an average of 100 miles a day!
I would much rather do that than buy this dumb bike that mimics the hills of France.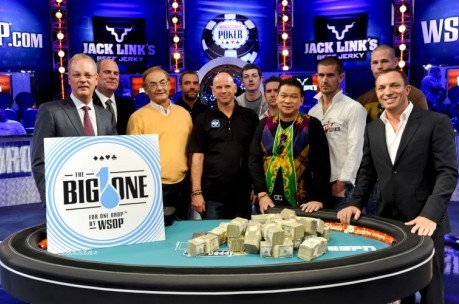 Date: July 1
Everyone seems to complain about the watered down field at the World Series of Poker, including those who are responsible for watering it down.
The solution? A $1 million event.
That isn't a typo. ONE. MILLION.
It's being billed as "The Big One for One Drop." One Drop is a charitable organization founded by Guy Laliberte (founder of Cirque de Soleil and poker enthusiast) that seeks to fight poverty by supplying clean water to underdeveloped nations.
$111,111 of each $1,000,000 entry fee will be donated to the foundation.
This will instantly become the most prestigious poker event in the world, and will be only for the professionals. It has a great structure as well, with 3,000,000 starting chips and one-hour levels.
So far, 22 players are confirmed.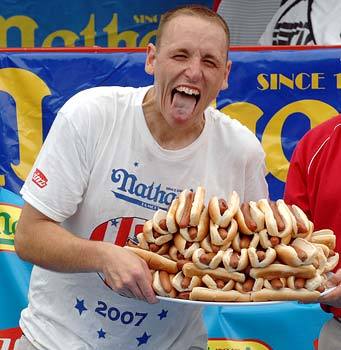 Date: July 4
In case you want to be reminded of the fact that we waste enough hot dogs to feed a family for a month on a contest that encourages gluttony, and since it occurs on the July 4, it is naturally associated with our nation. Good values.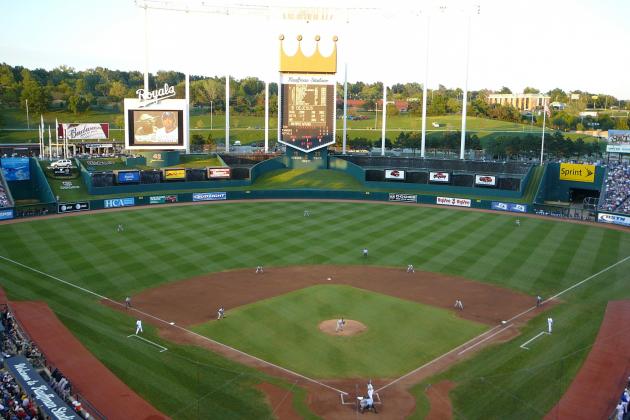 Date: July 9

It seems as though more fans choose to watch the Home Run Derby than the actual All-Star game, but both should continue to entertain. The game is at Kauffman Stadium in Kansas City this year, so there should be plenty of splash landings on the night of the ninth.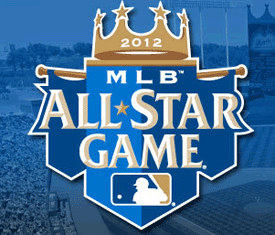 Date: July 10
Apparently the game means something now, so I suppose you should watch. I, for one, enjoyed the game when it meant nothing and I continue to enjoy the game despite it wrongfully assigning home field advantage to a league.
The fact is, the MLB All-Star game is by far the best All-Star game in all of sports. Tune in to see baseball at it's best.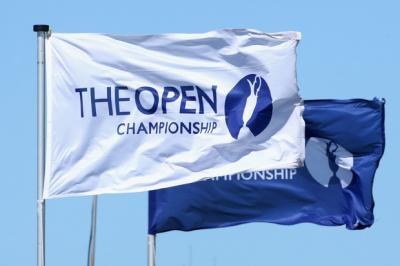 Date: July 19 - July 22
The Open Championship will take place at Royal Lytham & St. Annes golf course for the first time since 2001, when David Duval won the title.
The Open Championship offers one of the bigger fields in all of golf, and often times a total unknown or surprising candidate challenges for the title. The last time the Open was held at Royal Lytham & St. Annes, Colin Montgomerie led after the first and second rounds.
Can Montie rally one last time and take home his first major?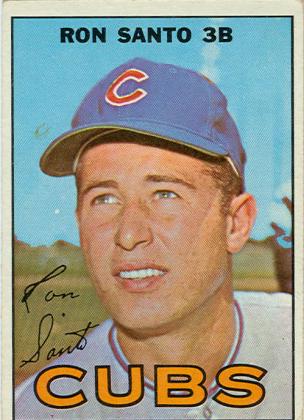 Date: July 22
It won't take you long to catch everything, as there is only one inductee into the Hall of Fame this year.
Barry Larkin was a career .295 hitter who finished with 2,340 hits, 198 home runs, 12 all-star appearances and a 1995 MVP.
The late Ron Santo was also inducted, 32 years after he was first eligible. Unfortunately the award comes posthumously.
Date: July 27 - August 12

Buzz for the Olympics will build throughout the summer. The thing I'm most excited for? The fact that they are in London, which is only a few hours off of our time. That means we'll get to see events live, as they happen.
Michael Phelps figures to be one of the biggest attractions of the Olympics. Why?
You do remember this, right?
Date: July 27 - August 12
Will he continue to break his own records? It seems impossible that anyone can be as fast as he is, but I wouldn't put it past him.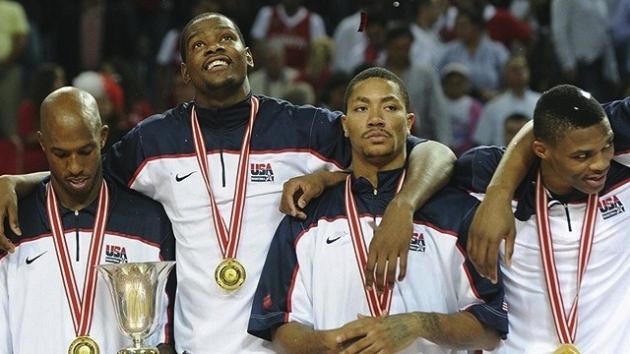 Date: July 27 - August 12
As of January 16, the list of finalists for the USA Olympic Roster is at 20.
LaMarcus Aldrigde, Carmelo Anthony, Chauncey Billups; Chris Bosh, Kobe Bryant, Tyson Chandler; Kevin Durant, Rudy Gay, Eric Gordon; Blake Griffin, Dwight Howard, Andre Iguodola; LeBron James, Kevin Love, Lamar Odom; Chris Paul, Derrick Rose, Dwayne Wade; Russell Westbrook and Deron Williams are the names.
They have to pare that list down to 12. I don't know how you cut any of those guys. If I had to guess, I would get rid of Gay, Gordon, Griffin; Iguodala, Bosh, Odom; Williams and Westbrook, but that's just me.
That would give you a starting five of Rose, Kobe, LeBron, Howard and Chandler. Then, you can bring in Paul to spell Rose, and have Aldridge, Carmelo, Chandler, Durant and Wade coming off the bench. Finally, you'll have the veteran leadership of Billups.
Mike Krzyzewski will coach again, along with Jim Boeheim, Nate McMillan and Mike D'Antonio. Now we'll see if they can defend the gold.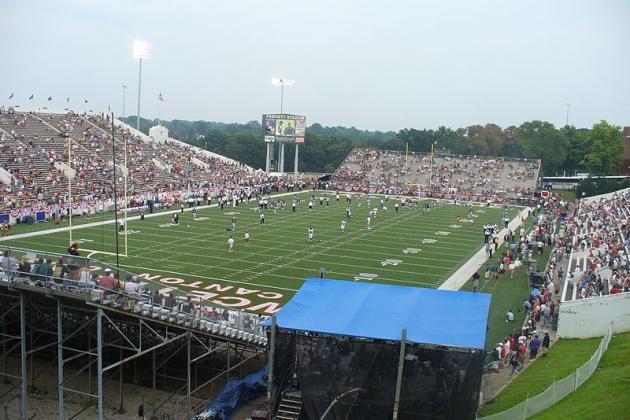 Date: Early August
The date and participants have not been set yet, but the Hall of Fame game is a must-see every year.
Surrounded by the Hall of Fame inductee festivities, two teams take the field as the first exhibition game of the season.
Even though the starters only play one or two drives, we end up watching because we are so starved for football at this point.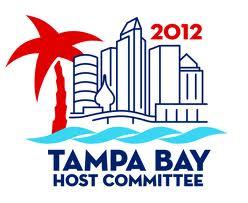 Dates: August 27 - August 30

The convention will take place at the Tampa Bay Times Forum. Just because politics may not be a sport, don't think all of it isn't a game.
Note: The DNC would be on this list also, but it takes place the next week at Time Warner Cable Arena (home of the Carolina Panthers). It is not included because it will take place after the college football season begins.