NBA Offseason: Grading the Biggest Moves of the Offseason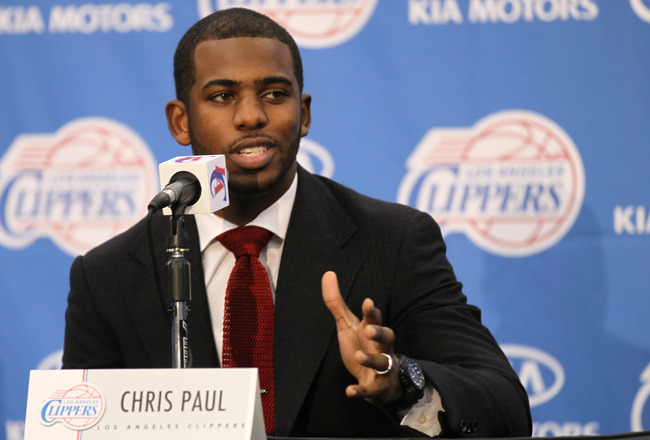 Stephen Dunn/Getty Images
The fast and furious NBA offseason is well under way, and some of top contenders for the NBA Championship have been busy.
Some have strengthened their case, some have gotten worse, some are rebuilding on the fly, and, thanks to a certain Chris Paul trade, there is a new team competing for the Larry O'Brien Trophy. So who has passed their offseason exams, and who has failed? The following breaks it down.
Los Angeles Clippers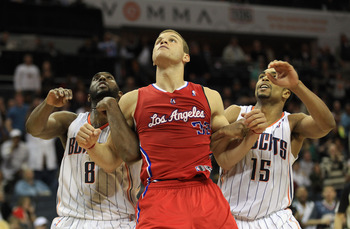 Streeter Lecka/Getty Images
Grade: B
Yes they got the best pure point guard in the game in Chris Paul, but at what price? The team has four point guards and zero true shooting guards on the roster. They are asking Chauncey Billups, who is unhappy to begin with, to play shooting guard for the first time in his career.
At 6'3" Billups is the same size as the 2-guard they traded away, Eric Gordon. The problem is that Billups, 35, has always been a pure point guard, not a combo-guard. Asking him to play off the ball with virtually zero training camp to prepare for it is a tall order.
The Clippers also lose a quality center (and if nothing else a valuable trade piece) in Chris Kaman, as well as the Minnesota Timberwolves' unprotected first-round pick.
I know Paul is a once-in-a-generation point guard, and he will be paired with a once-in-a-generation power forward in Blake Griffin, but the jury is still out on this trade. Are they really better than a Billups-Gordon-Caron Butler-Griffin-DeAndre Jordan starting five?
New Orleans Hornets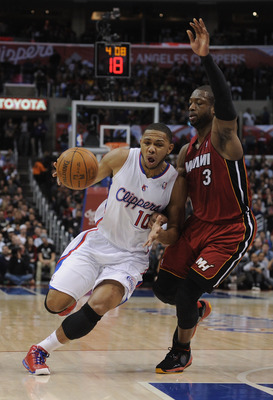 Harry How/Getty Images
Grade: A
New Orleans Hornets' general manager David Stern had a specific plan in mind, and he got what he wanted. To me, this trade was not about getting players to compete now, but to bomb this season and create a quick rebuilding period.
Gordon and Kaman are good players, but they are likely gone as soon as their contracts are up. What the Hornets have to build with are two draft picks all but guaranteed to be top 10. If they get lucky and both selections are top five, they have a much deeper crop of talent to pick from than the Cleveland Cavaliers did last season. Say they end up with Harrison Barnes and Jared Sullinger. They will either convince Gordon and/or Kaman to stay and build, or a have a lot of cap space to work with. That is an easy sell to a new owner.
I am still bitter about Stern vetoing the Paul trade to the Lakers. I think it was immoral, reprehensible and a total cave by Stern. I cannot deny this sets them up better for the future, but the Lakers-Rockets trade may have kept them in the playoff hunt now.
Los Angeles Lakers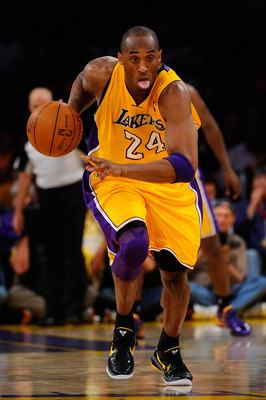 Kevork Djansezian/Getty Images
Grade: F
I know the Los Angeles Lakers got screwed over by David Stern nixing their trade. Still, what a terrible offseason.
To come back as contenders the Lakers had to do one of three things: Trade for Chris Paul, trade for Dwight Howard, or make minor improvements to the standing roster. Three strikes, you're out.
Dating back to draft day three point guards have come and gone that would have been perfect a fit: Raymond Felton, Chauncey Billups, and T.J. Ford. I know Lakers fans had their hearts set on Paul, but they did not need a superstar point guard. All they needed was a solid distributor that could defend his own position. Now they are left again with the uninspiring duo of Steve Blake and Derek Fisher.
Striking out is one thing. Trading one of your best players to the team that just swept you out of the NBA Playoffs is another. Maybe Lamar Odom was too insulted to stay, but to the Dallas Mavericks? For nothing? I don't get it.
The Lakers still have a solid roster, but the only way they can contend is if Kobe Bryant turns back the clock and puts up 30 points per game. Even then, they would get destroyed by Paul or any other quick point guard in the playoffs.
Chicago Bulls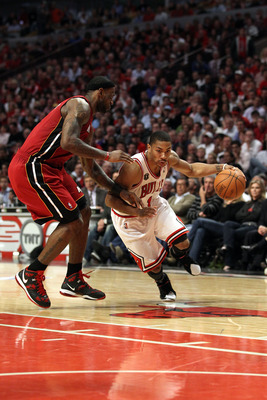 Jonathan Daniel/Getty Images
Grade: B
The Chicago Bulls got the shooting guard they coveted, but is it enough to come out of the Eastern Conference? After reaching the Conference Finals as the NBA's top seed, anything else has to be considered a failure.
Richard Hamilton is the best option they had at shooting guard. ESPN's Rich Bucher did not like the move, citing Hamilton's less than stellar three-point shooting. Hamilton may not be a specialist, but he is far from a weak three-point shooter (shooting as high as 44 percent for a season in 07-08), and he can defend. Hamilton can create his own shot, and will shoot the gaps in a defense where Derrick Rose will find him for his patented mid-range jumper. If you find a player that can do all of those things better than Hamilton, you are talking about a max-contract star.
On paper, a great move for the Bulls. However, if they do not escape the East, it is essentially a non-factor.
Miami Heat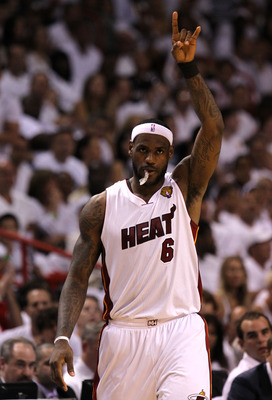 Ronald Martinez/Getty Images
Grade: B
Shane Battier is a perfect glue guy for the Miami Heat. He can spell LeBron James, Dwayne Wade and Chris Bosh, can hit the three and is one of the best and most versatile perimeter defenders in the NBA.
Eddy Curry is a wild card, and if he pans out could be the missing link for the Heat. After three years of being paid not to play by the New York Knicks, Curry will have to impress to earn another NBA contract. If he is in shape (and LeBron James and company supposedly have been seeing to that since last summer) and capable of being the 13 points per game scorer he has been for his career, he will will produce 10 more points in the paint than the Heat were getting last season from their gaggle of centers.
Asking Curry to finally live up to his abundant potential is another order entirely, but one that would make this Heat team truly unstoppable. As it stands, the Heat look like they have a much better offense/defense center combination with Curry and and Joel Anthony than the mess of seven footers they were throwing on the court last season.
New York Knicks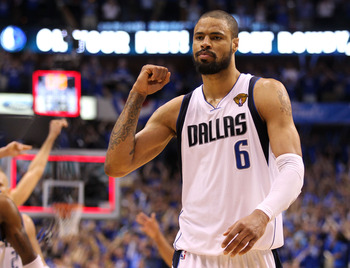 Mike Ehrmann/Getty Images
Grade: A
Tyson Chandler turns the New York Knicks from an entertaining one and done bunch to a true contender for the NBA Championship.
Chandler will make up for the defensive mistakes of Carmelo Anthony and Amare Stoudemire, while the duo fills it up on the offensive end. Mike Bibby is a good bargain to fill in at point guard and will split time with Toney Douglas. Of course, Bibby cannot guard his own shadow either, so Chandler will have his work cut out for him, but the center is the right man for the job.
Boston Celtics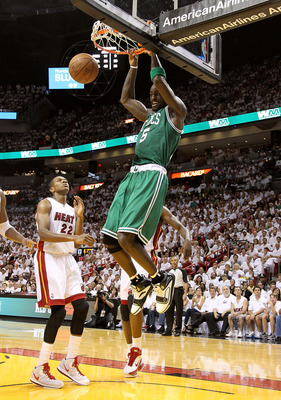 Mike Ehrmann/Getty Images
Grade: F
In the last 10 months Danny Ainge has turned the Boston Celtics from a championship favorite to a team that will be lucky to get out of the first round of the NBA Playoffs.
To return as contenders the Celtics had to get a physical, defensive presence at center. Chris Wilcox (0.4 block per game) is not that center. Jeff Green also needs to have a huge impact, but his season has already been derailed by a mysterious injury holding him out of training camp.
Maybe Danny Ainge has a trade in mind, but I am not sure what he can do with this roster. Maybe Ray Allen and Jeff Green for Michael Beasley? The options are limited.
Dallas Mavericks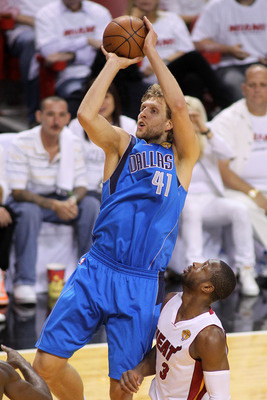 Marc Serota/Getty Images
Grade: C+
The Dallas Mavericks are in an interesting position. They lost the centerpiece of their defense in Tyson Chandler, but they have a man who can create similar production in Brendan Haywood.
When the Mavs lost Chandler, I was ready to write them off. Then they got Lamar Odom for nothing and made a couple of interesting moves by signing Vince Carter and Delonte West. I like the addition of West because he offsets the loss of J.J. Barea with his versatility and playoff experience. The addition of Carter, however, is questionable. Carter has obvious skills, but I was convinced he was destined to be a decent scorer for a bad team.
Haywood is a great defensive presence, but the Mavs will likely close games with Lamar Odom and Dirk Nowitzki in the post. They will have to adjust and be a quicker team than before, conjuring up memories of the Steve Nash/Dirk Nowitzki unit of yesteryear. The difference now is there are no dominant true centers in the west, so do not count the defending champs out.
Thanks for reading. You can follow Alexander on his bleacher report profile or follow him on twitter @thesportsdude7.
Keep Reading