Ranking the Most Dynamic Small Forwards in the NBA Today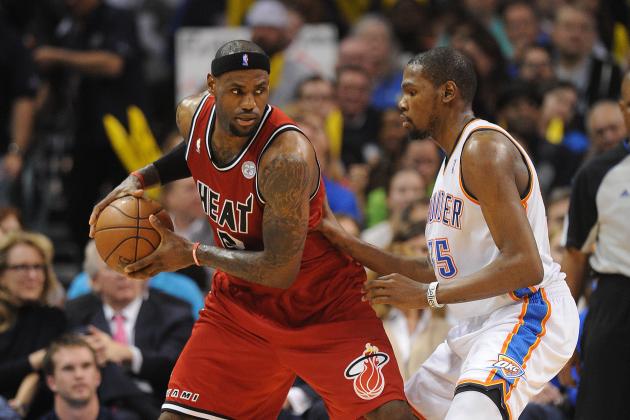 USA TODAY Sports
Will LeBron James or Kevin Durant finish atop the rankings, or will it be someone else entirely?
LeBron James is the best player in the NBA, but is he even the most dynamic offensive player at his position? Can Kevin Durant or Carmelo Anthony supplant him at the top of the small forward rankings?
What about the young studs like Paul George, Nicolas Batum and Danilo Gallinari? How far have the veterans like Paul Pierce and Vince Carter fallen, if at all?
These are just some of the many questions that total offense created (TOC) will help answer. This stat, developed by fellow Featured Columnist Kelly Scaletta and myself, measures how offensively dynamic each of these players has been during the 2012-13 season.
There are plenty of other offensive metrics, but they all have various biases and fail to account for at least some aspect of a player's performance. This one doesn't.
When you're reading this article—which begins with a two-slide explanation of total offense created that I would highly encourage you to go over carefully—keep in mind what the intention is here. We're measuring how dynamic a player is on offense.
This is not an overall ranking of small forwards. Defense is not accounted for in any way.
Instead, we're essentially looking at how effective players are at creating offense. This is about how offense is initiated, not finished. Here's where I get to turn to Kelly's cannonball metaphor:
To launch a cannonball you need to light the gunpowder, which creates an explosion and propels the cannonball forward. The cannonball then hits whatever you're aiming for and does damage.

On the one hand, the cannonball does the damage, but on the other hand, the force of it is generated by the explosion which propelled it. That's the "dynamic."

We're not denying the importance of the cannonball here by any stretch. Without the cannonball, the explosion is useless.

Some players are more "explosion" and some are more "cannonball." We're measuring the explosions here.
So, looking at passing, scoring and a number of other factors, which small forwards produce the biggest explosions?
A total of 47 have both played in at least 20 games this season and averaged at least 20 minutes per game.
Of those, 45 are ranked here. I couldn't include Tayshaun Prince or Rudy Gay because they've spent time on two teams, and I have no way to properly mesh their performances together. Unfortunately, they'll remain shrouded in mystery.
Note: All stats are current through Saturday, March 16 and come from the various pages of Hoopdata.com, NBA.com's stat resources and Basketball-Reference.com. You can find the point guard rankings, as well as the original version of this introduction, here. The shooting guard rankings can be found through this link.
Begin Slideshow

»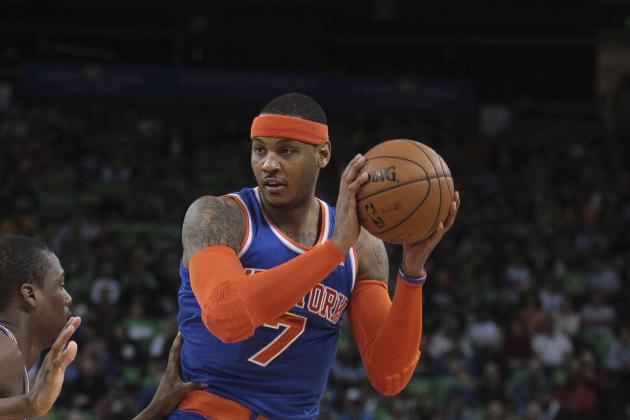 USA TODAY Sports

The theory behind TOC is to include anything and everything that an individual player does to affect the offense. That results in four components: scoring, teammate boost, assists and other factors.
Scoring
Essentially, you can argue that there are two components to every shot: the creation of the shot, and the execution of the shot itself. Sometimes a player controls both of these components, but in some situations, multiple players are involved.
For example, consider this scenario: Chris Paul penetrates and brings Blake Griffin's defender over to stop him; Paul dishes the ball to Griffin, who throws down the dunk.
In that situation, Paul created the shot and Griffin made it. Most metrics will give two points to both of them, essentially double-counting the basket. Only two points were scored, though, not four. Therefore, we're splitting the two points evenly between the distributor and the finisher.
The field goals that a player made were split into two categories: unassisted and assisted. Players received full credit for unassisted field goals, as they served as both shot-creator and shot-maker. But they received only half-credit for assisted ones. This applies to both two-pointers and shots from behind the three-point arc.
Teammate Boost
One of our major objectives was to account for the impact a player has on his teammates. Players who are asked to generate offense are often faulted for being "high-volume" scorers, but the impact such players have on the game can be immense.
We looked at how a team's effective field-goal percentage—a weighted metric that gives more value to three-pointers—changed when the player in question was on and off the court. If the four teammates joining the player shot more effectively while he was on the court than the average five teammates did while he was on the bench, then the player received a positive "teammate boost."
The number of field goals that teammates attempted while the player was on the court also influenced this part of the metric. An equal change in effective field-goal percentage is more valuable when more shots are taken than when less shots are taken.
Some of the content for this description was provided by Kelly Scaletta, and the description itself comes from a previous article using TOC.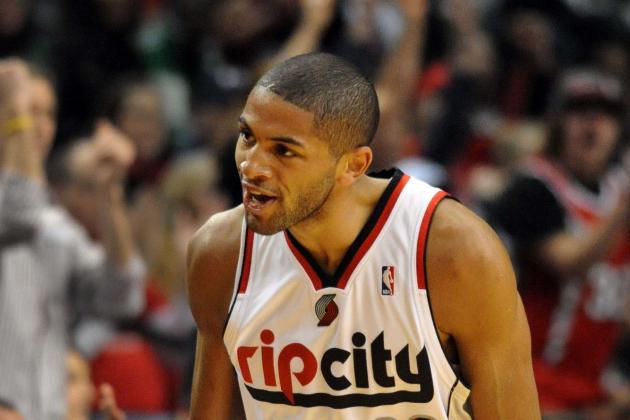 Steve Dykes-USA TODAY Sports

Now for the remaining two components of TOC.
Assists
Just like in the scoring component, all credit for assists was split between the person who made the pass and the person who finished the play. After all, every assist results in an assisted field goal; it's impossible for an unassisted bucket to use an assist.
Players also received more credit when assists led to three-pointers, as those shots are worth an extra point on the scoreboard.
Other Factors
Players received positive boosts for free throws made and offensive rebounds. However, not every offensive rebound is equal.
Those boards were weighted according to how successfully teams used possessions. An offensive rebound is more valuable on a team that averages 1.1 points per possession than it is on a team that averages 1.0 point per possession.
The same theory applies to missed shots from the field and turnovers, both of which counted against players in this formula.
However, all missed field goals aren't lost possessions. Many times, teams score on missed field goals. In fact, the tip-in is one of the most efficient shots in the game, and none of those happen without a missed shot.
As a result, missed shots were more detrimental to the cause on teams that were less effective on the offensive glass.
The last factor was free throws missed, which obviously count against a player.
Total Offense Created
Once the four components were all calculated, they were summed to create a measurement of total points created.
Essentially, we added together unassisted points scored, assisted points scored, points created by assists, the teammate boost, free throws made and offensive rebounds, then subtracted free throws missed and the weighted forms of missed field goals and turnovers.
One difference between this version and the one used in the last set of rankings is that offensive rebounding percentage and offensive rating were derived solely from the possessions during which the player in question was on the court.
Some of the content for this description was provided by Kelly Scaletta, and the description itself comes from a previous article using TOC.
For the actual formula, click here.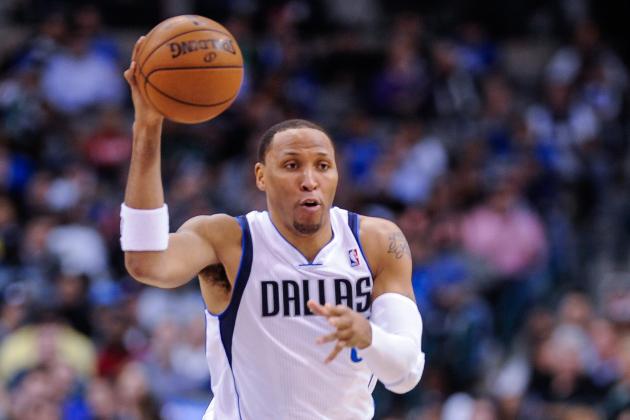 USA TODAY Sports

Team: Dallas Mavericks
Age: 34
Traditional 2012-13 Per-Game Stats: 11.7 points, 2.4 assists
While no one part of Shawn Marion's game jumps out right away, the overall package is a rather impressive one. The Matrix's most impressive trait is his offensive rebounding—2.2 boards per game, which trails only Luol Deng among qualified small forwards—but that's not overly impactful when it comes to TOC.
As a finisher, Marion still excels, despite his advancing age. He just no longer creates plays for himself at a high level.
During the 2012-13 campaign, the small forward has hit 18 three-pointers, and each one has been the result of an assist. In fact, his lowest percentage assisted comes from three-to-nine feet, where 72.5 percent of his 80 makes have been aided by a teammate's pass.
A well-rounded scorer with an ugly jumper, Marion is essentially prohibited from rising any higher in the rankings because of his role on the Dallas Mavericks.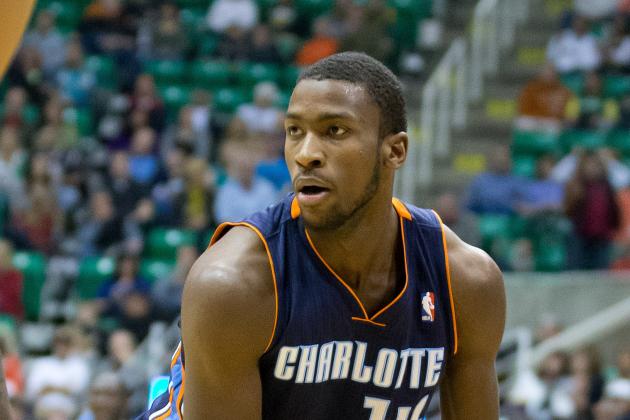 Russ Isabella-USA TODAY Sports

Team: Charlotte Bobcats
Age: 19
Traditional 2012-13 Per-Game Stats: 8.9 points, 1.5 assists
One of six teenagers in the NBA, Michael Kidd-Gilchrist isn't going to use his age as an excuse. He may be the youngest guy on any roster, but he's still an impactful offensive player for the Charlotte Bobcats.
MKG's game is quite limited. He has virtually no range on his jumper, and defenses know that he's going to be seeking the rim when the ball is in his hands.
However, he still converts at a high level around the basket and makes everyone around him better with his heady play and adept passes. And 41.7 percent of his makes at the rim are created by his own drives, a rather impressive number for a limited and young player.
As Kidd-Gilchrist continues to grow—particularly with respect to his jumper—he's only going to make an increasingly positive contribution on offense.
He's definitely used his rookie season to ensure that he's thought of as a long-term keeper.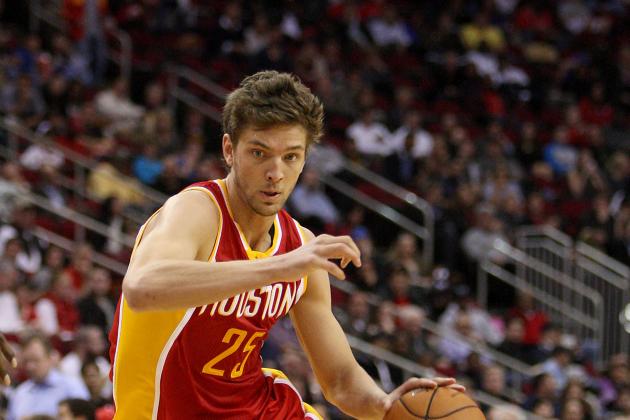 Troy Taormina-USA TODAY Sports

Team: Houston Rockets
Age: 24
Traditional 2012-13 Per-Game Stats: 15.3 points, 3.6 assists
I was somewhat surprised to find out that Chandler Parsons had scored the second-most assisted points per game, checking in at 5.28. Only Kevin Durant had a higher mark.
That's obviously good company for the 24-year-old to be in—referring to Parsons, not Durant, here since both are 24.
Unfortunately for Parsons, though, that's one of the few positives factoring into his TOC. His teammate boost in particular is depressing the score.
When the Florida product is on the court, the other four members of the Houston Rockets joining him have produced a 51.8 effective field-goal percentage. However, when he takes a rest, the number rises to 53.9.
Since Parsons plays quite a few minutes per game (36.3, which is the sixth most among small forwards), this jump affects him rather significantly. Only Matt Barnes and Moe Harkless have worse teammate boosts than Parsons' minus-1.92.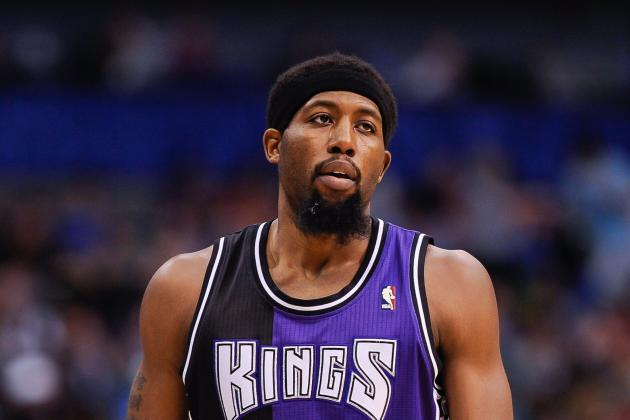 USA TODAY Sports

Team: Sacramento Kings
Age: 33
Traditional 2012-13 Per-Game Stats: 9.1 points, 3.1 assists
Of the 45 qualified small forwards, only 12 have produced more unassisted points than assisted points per game. John Salmons isn't one of the dozen, but he's pretty darn close with 2.33 and 2.82, respectively.
Salmons isn't present in the top 20 because of his scoring, though. His 9.1 points per game are valuable since he plays less than 30 minutes per contest, but it's the rest of his game that allows him to be featured here.
In addition to one of the Association's most scraggly beards, Salmons possesses elite passing skills for a frontcourt player. His 3.1 assists per game are impressive enough, but they only look more stellar when you remember that he coughs it up just 1.2 times per contest.
The 33-year-old might be a surprising inclusion here, but he's a deserving one.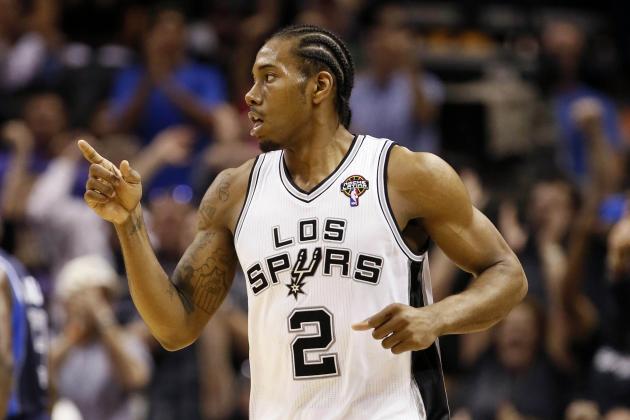 USA TODAY Sports

Team: San Antonio Spurs
Age: 21
Traditional 2012-13 Per-Game Stats: 11.6 points, 1.5 assists
Kawhi Leonard leads off a run of versatile, do-it-all small forwards that will occupy the next few spots in the rankings.
The San Diego State product has blossomed into a valuable player for the San Antonio Spurs during just his second season in the league. Out of curiosity, would he be any good if his team name didn't start with "San?"
He's clearly a building block for the future, and his developing offensive game is a major reason for that.
I'm particularly impressed by Leonard's ability to create shots for himself while playing in a Spurs system that thrives on moving the ball until it finds an open shooter. The 21-year-old has made 82 shots at the rim, and only 52.4 percent of them have resulted from assists.
For Leonard to take the next step on offense, he'll need to become a more effective passer. Right now, he's a bit too turnover-averse and hesitates to work the ball into tighter spaces.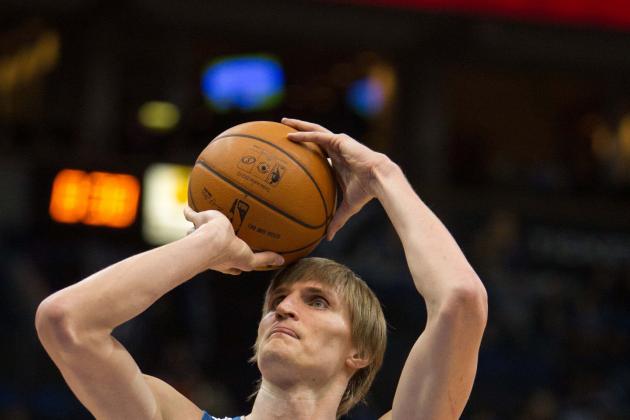 Brace Hemmelgarn-USA TODAY Sports

Team: Minnesota Timberwolves
Age: 32
Traditional 2012-13 Per-Game Stats: 13.1 points, 2.9 assists
Andrei Kirilenko has Mickael Gelabale and Dante Cunningham to thank for his surprisingly low spot in the rankings. Both backup small forwards have been unexpectedly effective in spurts for the Minnesota Timberwolves, which has resulted in a lower teammate boost for AK47.
When the Russian has sat out—whether due to injury or a necessary in-game respite from the action—the Wolves have put up an effective field-goal percentage of 46.5. That number drops to 44.8 when Kirilenko enters the game.
It's a strange trend for a versatile player like Kirilenko, who can seemingly do everything on the basketball court. I don't have a perfect explanation, but I'm guessing it stems from the 32-year-old's limitations out on the perimeter.
He's not the greatest three-point shooter out there, which allows the defense to focus more heavily on stopping his drives and the shots of the other four players on the court.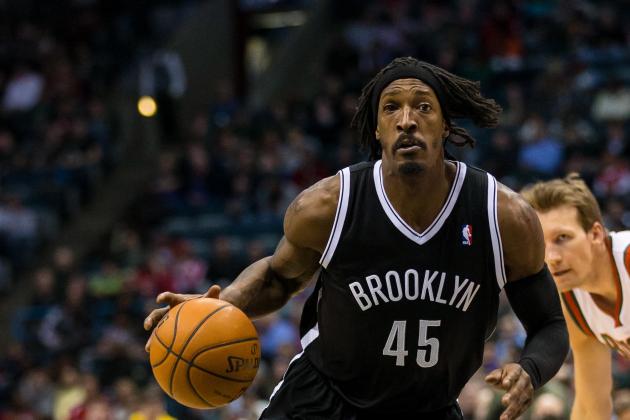 Jeff Hanisch-USA TODAY Sports

Team: Brooklyn Nets
Age: 30
Traditional 2012-13 Per-Game Stats: 8.4 points, 2.6 assists
The decline experienced by Gerald Wallace has been fast and furious. Just last season, Crash averaged 13.8 points and 2.7 assists per game while shooting 45.4 percent from the field.
Something about playing for the Brooklyn Nets just hasn't been good for his offensive game. Wallace's shot has deserted him, and his role alongside Deron Williams, Joe Johnson and Brook Lopez hasn't been conducive to putting up great numbers.
In fact, the combo-forward's TOC is so high because he plays alongside the aforementioned trio for much of the game. His teammate boost of 2.16 reflects that.
Wallace has particularly struggled while creating shots for himself. While he once thrived slashing to the basket, he's been much more reliant on his teammates to feed him the ball with an opportunity to score. He's only posted 1.57 unassisted points per game, which leaves him 19th among the top 20 small forwards represented here.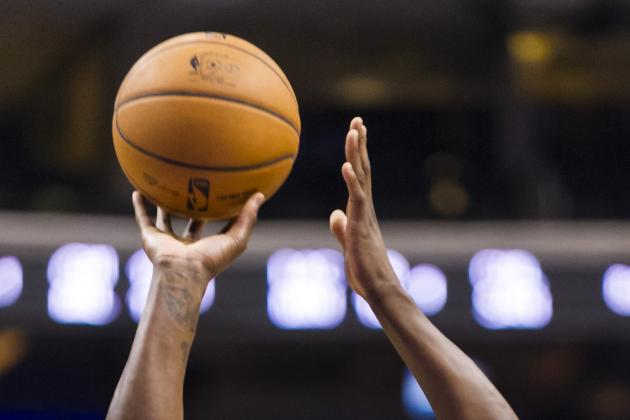 USA TODAY Sports

Team: Washington Wizards
Age: 26
Traditional 2012-13 Per-Game Stats: 11.5 points, 1.9 assists
You'd think NBA teams would have learned by now that they shouldn't leave Martell Webster open in catch-and-shoot situations. He might not be a household name, but he's a deadly scorer without a defender's hand in his face.
Webster put his stroke on display against the Phoenix Suns on Mar. 16, which just so happens to be the last day I collected data for these rankings. Apparently, he just wanted to earn a higher spot on the list.
In that 127-105 victory, he dropped 34 points on 10-of-18 shooting, including a 7-of-10 performance from behind the arc. While obviously taken to an extreme, that ability is exactly what earns the still-young small forward his relatively lofty spot.
His knack for spotting up downtown is superb, and he rarely finds himself in the dreaded mid-range area. Take a look at this shot chart, via Basketball-Reference.com.
Webster predominantly scores his points from the most efficient ranges on the basketball court: right around the rim and from three-point land. Going a step further, he thrives in particular on corner threes, concentrating many of his shots in that area rather than the above-the-break zone.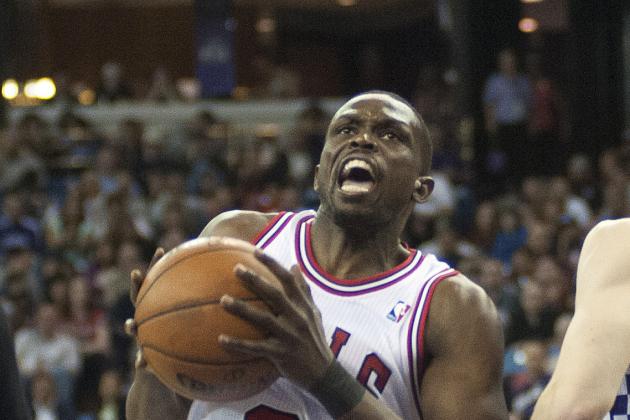 Ed Szczepanski-USA TODAY Sports

Team: Chicago Bulls
Age: 27
Traditional 2012-13 Per-Game Stats: 16.3 points, 2.8 assists
Luol Deng is hurt tremendously by the effects of a small sample size.
Because Tom Thibodeau has a borderline sadistic desire to keep his small forward out on the court as much as possible, we don't have much to work with when looking at how the Chicago Bulls play without Deng on the court. After all, he plays 38.9 minutes per game!
What we do know is that his teammates' effective field-goal percentage is 1.3 percent lower when he plays than when he sits. That's a pretty small difference, but it's magnified greatly by the TOC formula.
Teammate boost looks at that difference in effective field-goal percentage, then takes the teammates' number of field-goal attempts per minute when the player in question is on the court. Multiply the latter number by how many minutes the guy actually plays, and you have the number of shots per game produced by teammates when the player is on the court.
That's also how many shots the effective field-goal percentage affects, so you can see why it's a large number for Deng. I can't change the fact that he wound up with a minus-1.37 teammate boost, but I can explain why it's a bit unfair.
If you wipe that out of the equation and give him a goose egg in the category, Deng would jump up into the top 10, which is much more indicative of his actual level of play.
Truth be told, that's actually not too much of a jump. But given our inherent bias toward round numbers, coming in at No. 10 seems significantly more impressive than finishing at No. 12.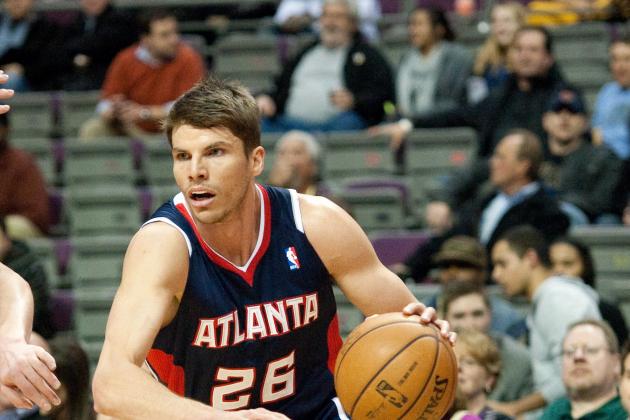 Tim Fuller-USA TODAY Sports

Team: Atlanta Hawks
Age: 32
Traditional 2012-13 Per-Game Stats: 11.2 points, 2.1 assists
It may not be readily apparent to those of you who don't watch the Atlanta Hawks on a regular basis, but Kyle Korver provides more than steady three-point shooting.
He's actually a valuable passer who recognizes situations well and feeds the post adeptly. He's also careful with the ball, and his shooting stroke scares defenses enough that they respect it and leave his teammates open for easier looks.
That said, Korver's biggest asset is still his knack for knocking down long-range bombs, even—especially?—with defenders flying at him. He's made 156 on the season, which barely beats out Paul George for the No. 1 spot among small forwards. That's particularly impressive since he's only played in 59 games.
This isn't just a function of the amount of time he spends on the court.
During the 2012-13 campaign, Korver has made four three-pointers per 48 minutes. Carlos Delfino is the only player who tops that mark.
Now if only he could create those shots for himself...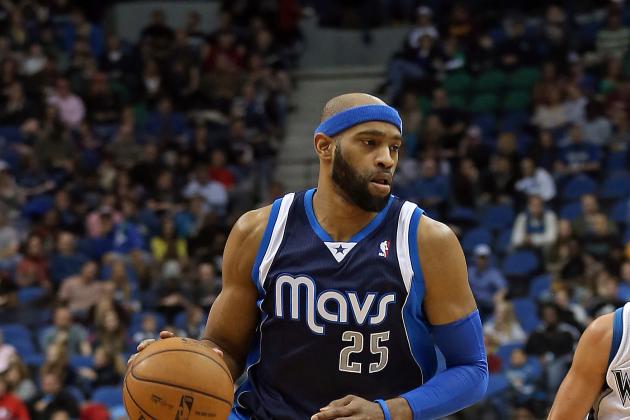 USA TODAY Sports

Team: Dallas Mavericks
Age: 36
Traditional 2012-13 Per-Game Stats: 13.1 points, 2.2 assists
Even though he's 36 years old and can't dial up the springs in his legs quite as often as he used to, Vince Carter still leads off our top 10.
And don't get me wrong, because Vince can still thrown down and then crank it up. It's just that we need to change his nickname to "Three-Quarters Man, One-Quarter Amazing."
Instead of dunking on anyone and anything, Carter has shifted the focus of his game to the perimeter. He's made 130 triples on the year, and only 78.5 percent of them have been assisted. For qualified small forwards, the average percentage assisted from downtown is 89.9 percent.
Carter has also created the vast majority of the shots he does manage to take at the rim. His 26.7 percent assisted from that section of the court is staggeringly low and places him at No. 2 in the category.
With 5.06 unassisted and 2.97 assisted points per contest, Carter is one of the 12 small forwards who does a better job creating than spotting up.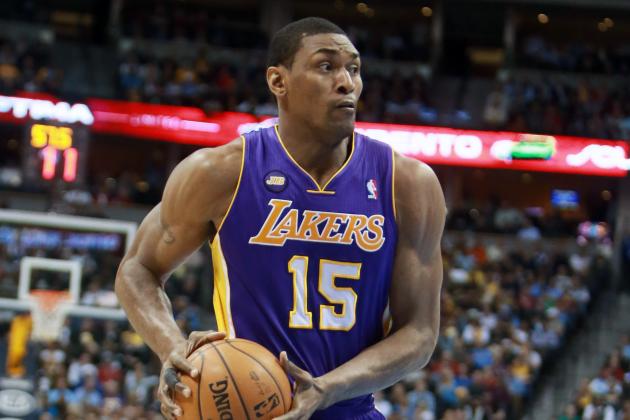 Chris Humphreys-USA TODAY Sports

Team: Los Angeles Lakers
Age: 33
Traditional 2012-13 Per-Game Stats: 12.8 points, 1.5 assists
Metta World Peace's placement in the top 20 is the most confusing one. Period.
His lofty ranking stems from his teammate boost of 4.09, which checks in at No. 3 among the 45 qualified small forwards. However, the player formerly known as Ron Artest doesn't have a style of play that would typically promote such an impressive discrepancy between the on-court and off-court shooting of his teammates.
The Los Angeles Lakers—not including MWP's contributions—have effective field-goal percentages of 53.2 when he plays and 48.9 when he sits.
So, what's the explanation for this big difference?
It's possible that the threat of his three-point shot draws enough defensive attention to open things up for his teammates, but the more likely explanation involves Mike D'Antoni's rotations.
According to 82games.com, the five most-used lineups in which World Peace plays a part also include Kobe Bryant and Dwight Howard. Only two of the 11 most-used lineups don't involve both D12 and the Mamba, and one of the two is present in both of the exceptions.
Basically, this 33-year-old always manages to find himself on the court with at least one efficient and oft-used stud.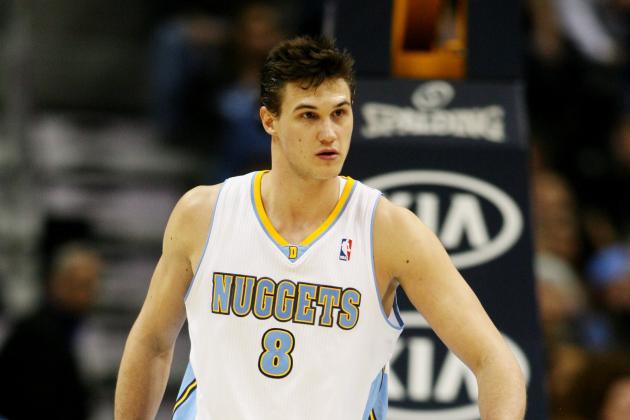 USA TODAY Sports

Team: Denver Nuggets
Age: 24
Traditional 2012-13 Per-Game Stats: 16.4 points, 2.4 assists
I really like Danilo Gallinari's offensive game because of how well he plays to both his strengths and the inherent advantages provided by the court.
Gallo thrives shooting the ball from close range and long range. He makes more shots from downtown than any other area, and shots at the rim are a close second. As for the mid-range attempts, he tends to create those off the dribble, using his size and surprising quickness to his advantage while breaking down defenders off the bounce.
All that results in efficient shooting and an impressive unassisted-to-assisted ratio for a player who isn't viewed as a primary ball-handler on his squad. Of the small forwards in the top 10, the Italian's ratio of 0.97 doesn't stand out, but he's one of the few who doesn't spend an inordinate amount of time with the ball in his hands.
The 24-year-old is trending in a positive direction offensively, but to continue that ascent he'll need to become a more skilled facilitator.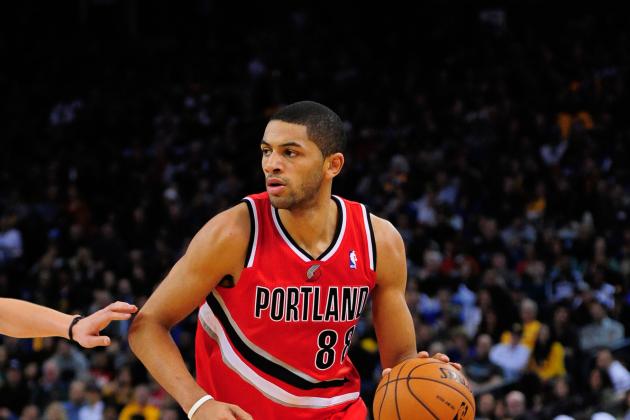 Kyle Terada-USA TODAY Sports

Team: Portland Trail Blazers
Age: 24
Traditional 2012-13 Per-Game Stats: 14.9 points, 4.8 assists
Nicolas Batum leads off the seven "elite" small forwards when it comes to TOC.
There's a rather large gap between him and Danilo Gallinari. In fact, the 2.97 difference in TOC between the two is as large as the separation between Vince Carter and Mike Dunleavy, who fell short of the top 20 by five spots.
From this point forward, every single player is a multi-dimensional threat on the court—with the exception of one guy, who's just too dynamic a scorer to fall far in the rankings.
Take Batum, for example.
He's a scorer with a solid stroke from the outside and the athleticism to finish plays at the basket, but he does so much more than just put up points. Batum is also a great passer, and he constantly sets up easy looks for his teammates.
The biggest knock on him at the moment is his turnover-prone nature. Batum's turnover percentage has skyrocketed from 11.2 in 2011-12 to 17.1 this season, and that's something he'll need to work on in the coming years.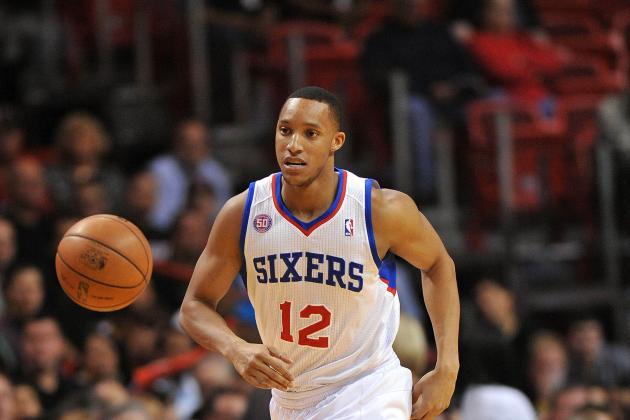 Steve Mitchell-USA TODAY Sports

Team: Philadelphia 76ers
Age: 24
Traditional 2012-13 Per-Game Stats: 13.7 points, 4.4 assists
Evan Turner's ability to rise into the elite group despite his struggles from the perimeter is quite impressive.
Of the top seven small forwards, Turner is one of only two who has made less than 100 triples. LeBron James is the other, and he's made 41 more than his counterpart on the Philadelphia 76ers. On top of that, Turner's 95.5 percent assisted from downtown is the highest of the seven in question.
So, what does Turner do well enough to justify this ranking?
He's a fantastic teammate, both in terms of his ability to make those around him better and his knack for finding them with his passes. Turner's 4.4 assists per game are truly elite for a small forward, and he turns the ball over less often than the other top guys in these rankings.
Additionally, the Sixers have an effective field-goal percentage increase of 4.4 percent when the Ohio State product is on the court, giving Turner the highest teammate boost among all qualified 3s.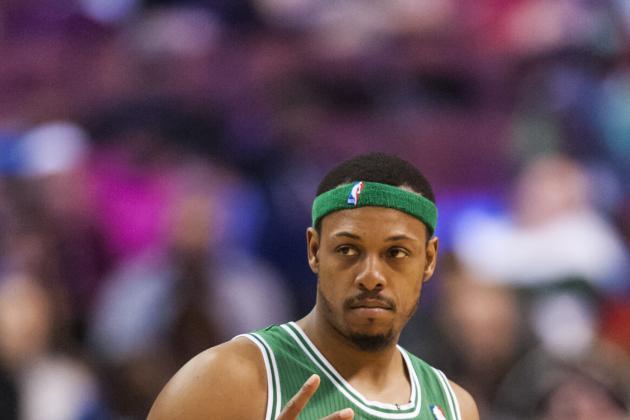 USA TODAY Sports

Team: Boston Celtics
Age: 35
Traditional 2012-13 Per-Game Stats: 18.5 points, 4.7 assists
From this point forward (and actually including Evan Turner from the No. 6 spot), each of the players in the rankings scores more unassisted than assisted points per game.
Paul Pierce, though, has the least impressive ratio, putting up 5.16 and 4.50, respectively.
Each player also has a significantly positive teammate boost, and that's where the Truth stands out a bit more. His score in that category, 3.57, is the fourth highest among all 45 qualified players at the position. When Pierce is on the court, the Boston Celtics' effective field-goal percentage goes up 4.4 percent.
However, the C's don't always help out this star player.
His teammates rarely spot up on the three-point line at times conducive to kick-outs. Only one of his 4.7 dimes per game leads to a triple.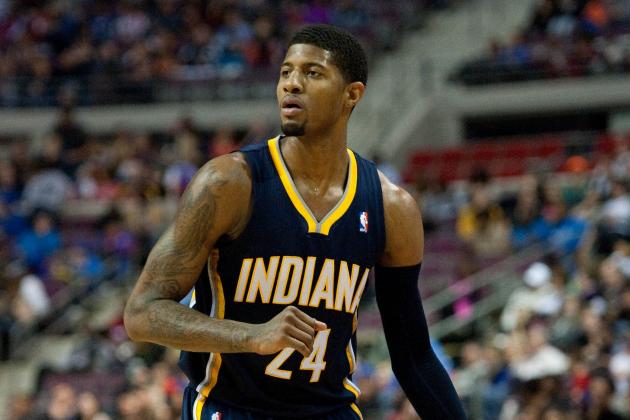 Tim Fuller-USA TODAY Sports

Team: Indiana Pacers
Age: 22
Traditional 2012-13 Per-Game Stats: 17.6 points, 4.1 assists
Paul George's ascent from breakout candidate to bona fide All-Star has been ridiculously impressive. In just one season, he's firmly asserted himself among the elite players at his position on both ends of the court.
The 22-year-old small forward has produced the second-highest teammate grade while playing a rather large role in the Indiana Pacers offense. When he's on the court, the Pacers' scoring abilities are at least functional. And when he's resting, they just about grind to a halt.
George is one of the more versatile players out there. He's a potent three-point shooter, a great finisher, a willing passer and a man in firm possession of a creative mind. His through-the-legs, through-the-defenders pass in transition just always sticks out to me for some reason.
The biggest knock on George—at least in terms of TOC—is his relative inability to score in isolation sets. While his 5.69 unassisted points per game are undeniably impressive, they pale in comparison to the three remaining small forwards' numbers.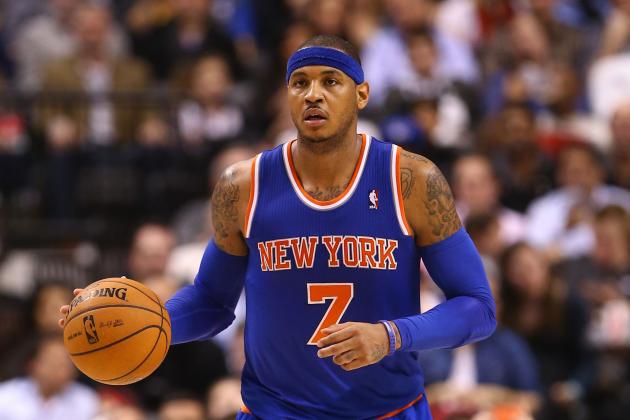 Tom Szczerbowski-USA TODAY Sports

Team: New York Knicks
Age: 28
Traditional 2012-13 Per-Game Stats: 27.5 points, 2.7 assists
Carmelo Anthony is the oddity in the top seven, although he's certainly deserving of his spot at No. 3. While all of the other elite small forwards contribute at high levels in multiple ways, Melo is content to function almost solely as a scorer.
His 2.7 assists per game are valuable, but they just aren't on the same level. Then again, they don't need to be for him to establish himself as one of the premier offensive talents at the position.
It's just all about his ability to both create and make shots.
Anthony scores 11.48 unassisted and 4.84 assisted points per game, which combine for the second-highest total among the 45 eligible small forwards. It also gives him the second-best assisted-to-unassisted ratio. In both cases, he's trailing the No. 1 player in these rankings.
In particular, this 28-year-old thrives at getting to the rim and finishing the play. He's made 158 shots at the basket, the fifth most among the eligible players, and he's only required assists on 25.3 percent of them.
He and Vince Carter are just in a league of their own in that category.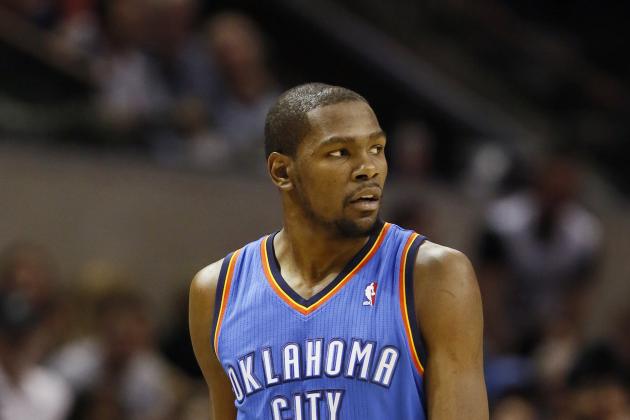 USA TODAY Sports

Team: Oklahoma City Thunder
Age: 25
Traditional 2012-13 Per-Game Stats: 28.3 points, 4.6 assists
The gap between Kevin Durant and Carmelo Anthony is pretty ridiculous. It's quite clear that Durant and the No. 1 player in the rankings—there will be some suspense if I refuse to mention his name until you see his picture, right?—are in a league of their own.
Even more impressive is just how much Durant has improved during the 2012-13 campaign. Last season, reliance on the passes of his teammates and a failure to help those around him shoot more effectively held him to an 11.83 TOC.
That left him in the No. 5 spot among small forwards.
This year, Durant has improved in both areas, although he's still far more likely to score when he doesn't need to create his own shot (8.87 unassisted and 5.44 assisted points per game). The biggest difference comes in his teammate boost, which is now positive instead of decidedly negative.
You do have to go all the way to No. 10 in order to find a player with a lower teammate boost than Durant's 1.08, though, so that's clearly an area he must continue to work on.
Still, the sheer quantity of Durant's offensive contributions allow him to clearly assert himself as the No. 2 player at the position.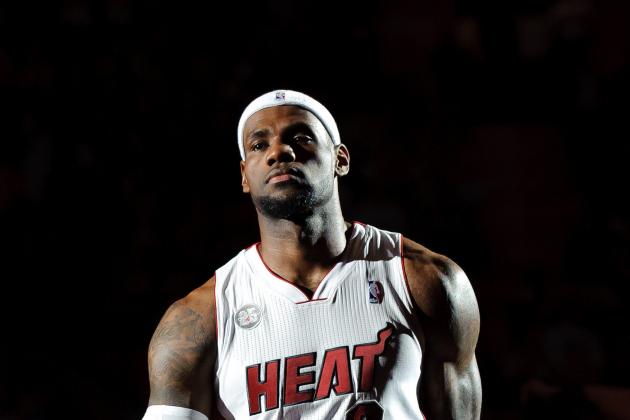 Steve Mitchell-USA TODAY Sports

Team: Miami Heat
Age: 28
Traditional 2012-13 Per-Game Stats: 26.6 points, 7.1 assists
LeBron James' TOC score of 22.72 isn't fair. It just isn't.
Not only is he head and shoulders above Kevin Durant and the rest of the players at his position, but he's the No. 1 overall player, even when including backcourt members. It remains to be seen whether or not a power forward or center will beat him, but I doubt it.
Chris Paul's 21.87 was the score to beat, and LeBron topped it by a significant margin.
He just does everything you could ask for on offense, running the show for the Miami Heat nearly whenever he's on the court.
LeBron has the highest combination of unassisted and assisted points, plus he has the top ratio, checking in with 2.82 times more unassisted than assisted. Again, that's just an unfair combination.
Additionally, the NBA's top player has a 2.83 teammate boost, as the effective field-goal percentage of his teammates rises by 3.2 percent when he steps onto the court. His 7.1 assists show just how effective he is passing the ball, but his sheer presence also helps free up those around him.
If I have to pick nits with LeBron's game, I can only find three of them to scratch at.
His free-throw shooting needs to improve, and that's the only flaw that he's directly controlling. Miami's offensive rebounding and points per possession are the other two.
Because the Heat don't grab many offensive rebounds and the Heat score so efficiently—the 1.127 points per possession produced by Miami when LeBron is on the court is the top player-team mark among the 45 eligible small forwards—each miss counts against LeBron more than normal.
Basically, during the 2012-13 season, LeBron James has been as close to offensive perfection as possible.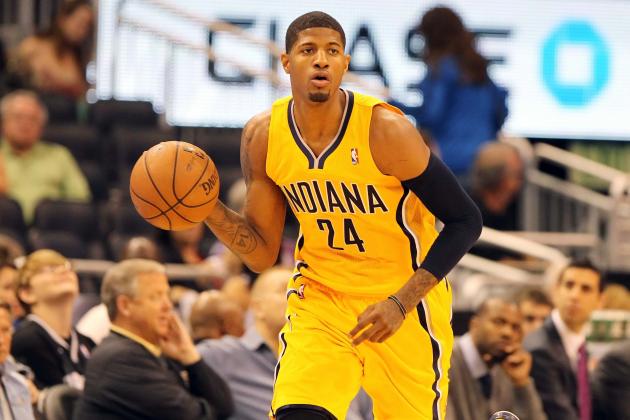 Kim Klement-USA TODAY Sports

The following chart shows a few interesting components of TOC that I've referenced throughout this article for all eligible players. It also reveals the order of each player in TOC from No. 1 through No. 45, even though only the top 20 were featured.
Unassisted points per game, assisted points per game and teammate boost are all essential parts of TOC, but they aren't the only components. That's why you won't produce the final column of the chart if you add up the other numbers.
The leader in each component can be found in bold.
| | | | | | |
| --- | --- | --- | --- | --- | --- |
| Rank | Player Name | Unassisted PPG | Assisted PPG | Teammate Boost | Total Offense Created |
| 1 | LeBron James | 12.49 | 4.43 | 2.83 | 22.72 |
| 2 | Kevin Durant | 8.87 | 5.44 | 1.08 | 18.00 |
| 3 | Carmelo Anthony | 11.48 | 4.84 | 1.16 | 15.12 |
| 4 | Paul George | 5.69 | 4.69 | 4.29 | 13.36 |
| 5 | Paul Pierce | 5.16 | 4.50 | 3.57 | 12.69 |
| 6 | Evan Turner | 6.18 | 2.76 | 4.71 | 12.44 |
| 7 | Nicolas Batum | 3.12 | 4.59 | 3.53 | 12.30 |
| 8 | Danilo Gallinari | 4.10 | 4.23 | 1.30 | 9.33 |
| 9 | Metta World Peace | 3.51 | 3.78 | 4.09 | 8.91 |
| 10 | Vince Carter | 5.06 | 2.97 | 0.81 | 7.41 |
| 11 | Kyle Korver | 0.35 | 4.96 | 3.13 | 7.24 |
| 12 | Luol Deng | 3.80 | 4.69 | -1.37 | 7.15 |
| 13 | Martell Webster | 1.78 | 3.82 | 1.22 | 6.75 |
| 14 | Gerald Wallace | 1.57 | 2.43 | 2.16 | 6.34 |
| 15 | Andrei Kirilenko | 2.42 | 3.77 | -1.74 | 6.26 |
| 16 | Kawhi Leonard | 3.11 | 3.35 | 0.56 | 6.14 |
| 17 | John Salmons | 2.33 | 2.82 | 1.55 | 6.08 |
| 18 | Chandler Parsons | 3.39 | 5.28 | -1.92 | 5.75 |
| 19 | Michael Kidd-Gilchrist | 2.65 | 2.21 | 0.48 | 5.55 |
| 20 | Shawn Marion | 2.22 | 4.15 | -1.18 | 5.44 |
| 21 | Michael Beasley | 4.43 | 2.24 | 1.36 | 5.20 |
| 22 | Landry Fields | 1.05 | 1.49 | 2.42 | 5.15 |
| 23 | Jimmy Butler | 1.66 | 1.83 | -0.02 | 5.05 |
| 24 | Carlos Delfino | 1.50 | 4.28 | 1.06 | 4.55 |
| 25 | Mike Dunleavy | 1.26 | 3.99 | 0.33 | 4.37 |
| 26 | Alonzo Gee | 3.03 | 2.64 | -0.44 | 4.10 |
| 27 | Dante Cunningham | 1.13 | 3.10 | 0.56 | 4.08 |
| 28 | Caron Butler | 1.36 | 3.94 | 1.36 | 4.05 |
| 29 | Harrison Barnes | 2.46 | 2.47 | 0.40 | 3.82 |
| 30 | Quincy Pondexter | 1.36 | 2.11 | 0.09 | 3.70 |
| 31 | Al-Farouq Aminu | 1.67 | 2.12 | -0.38 | 3.55 |
| 32 | Mickael Gelabale | 1.31 | 2.08 | -0.34 | 3.49 |
| 33 | Luc Richard Mbah a Moute | 1.87 | 2.04 | 0.44 | 3.42 |
| 34 | Stephen Jackson | 2.11 | 1.60 | 1.52 | 3.25 |
| 35 | Matt Barnes | 1.59 | 3.99 | -2.06 | 2.90 |
| 36 | Jeff Green | 3.06 | 2.85 | -1.83 | 2.71 |
| 37 | Trevor Ariza | 1.66 | 2.99 | -1.51 | 2.64 |
| 38 | Steve Novak | 0.29 | 2.94 | 0.90 | 2.64 |
| 39 | Corey Brewer | 1.76 | 4.16 | 0.95 | 2.57 |
| 40 | Jeff Taylor | 1.01 | 2.12 | -0.19 | 2.38 |
| 41 | Dorell Wright | 1.02 | 3.02 | -1.47 | 2.03 |
| 42 | DeShawn Stevenson | 0.32 | 2.56 | 0.14 | 1.85 |
| 43 | Marvin Williams | 1.30 | 2.59 | -1.18 | 1.38 |
| 44 | Shane Battier | 0.23 | 2.91 | -0.72 | 1.33 |
| 45 | Moe Harkless | 1.82 | 2.00 | -3.00 | 0.16 |