One Glaring Truth About Your Favorite NBA Team That You Don't Want to Hear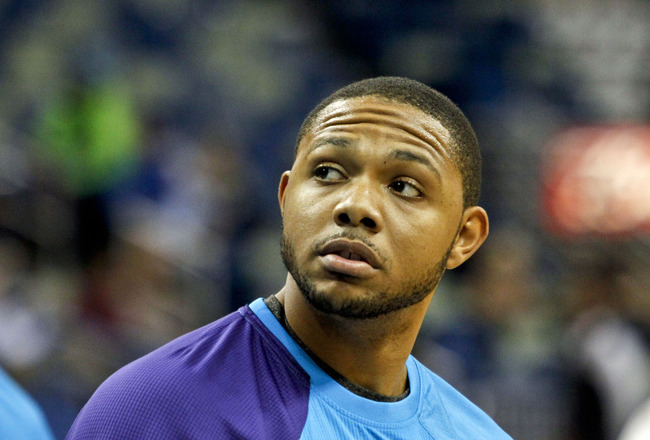 Derick E. Hingle-US PRESSWIRE
By nature, NBA fans are optimistic creatures. After all, we want our favorite teams to be truly dominant and make the hours we've spent cheering them on worth it.
However, there are certain truths that might hold back your favorite team, even if you don't want to hear it.
So you have two options here:
Option No. 1: You can choose to remain oblivious to the truth. Preserve your bubble and fail to take your head out from under the rock by continuing to think that everything concerning your team is just fine and dandy.
Option No. 2: Mix your optimism with a heavy dose of reality. By all means, remain optimistic, but open your eyes to what's truly going on.
Can you tell which one I recommend?
Atlanta Hawks: Ewing Theory Is Just a Theory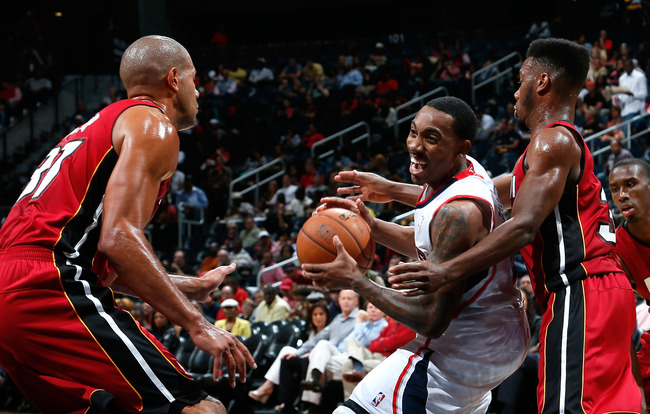 Kevin C. Cox/Getty Images
Bill Simmon's Ewing Theory would claim that the Atlanta Hawks will be even better without Joe Johnson on the roster. After all, the team will clearly come together and play better than ever after losing its star player.
However, the Ewing Theory is just a theory. It doesn't work every time.
Between the All-Star frontcourt and bevy of jump shooters, the Hawks might have a lot of talent on the roster, but the media writing a team off doesn't actually mean that the team will play at a high level.
As much as Atlanta fans loved to hate Joe because of his exorbitant contract, he was still a crucial cog in Larry Drew's system.
Boston Celtics: Aging Core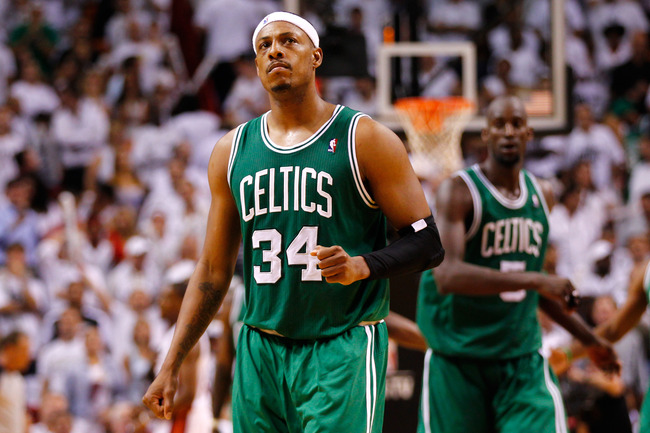 Mike Ehrmann/Getty Images
If the Boston Celtics are going to win a championship at the conclusion of the 2012-13 season and hang up an 18th banner in the rafters of the Boston Garden, then Paul Pierce and Kevin Garnett are going to have to be up for the challenge.
KG looked incredible during last season's postseason run, but he'll have yet another year of wear and tear on his tires by the time the 2013 playoffs roll around. The same can be said of Paul Pierce, although he wasn't quite so impressive the last time.
Impressive as Rajon Rondo may be, even the All-Star point guard and the new additions to the roster aren't going to be enough if the aging veterans finally succumb to that pesky thing called old age.
Brooklyn Nets: Chemistry Takes Time
Al Bello/Getty Images
The Brooklyn Nets have a ton of offensive firepower at their disposal, but it's going to take some time for the stars to learn how to play together.
Deron Williams needs to change his playing style, going from a shoot-first point guard almost fully responsible for carrying the offensive load to a distributor who involves all of his teammates. That takes time.
Gerald Wallace is back, as is Brook Lopez, but Lopez might as well have sat out the entirety of the 2011-12 campaign for all the minutes he played between foot injuries.
The other big new addition was Joe Johnson, but even Joe is going to have to change things up. Iso Joe won't fly in Brooklyn like it did with the Atlanta Hawks.
Once the pieces come together, Brooklyn could be a deadly basketball team, but it's going to take time.
Charlotte Bobcats: No Explanation Needed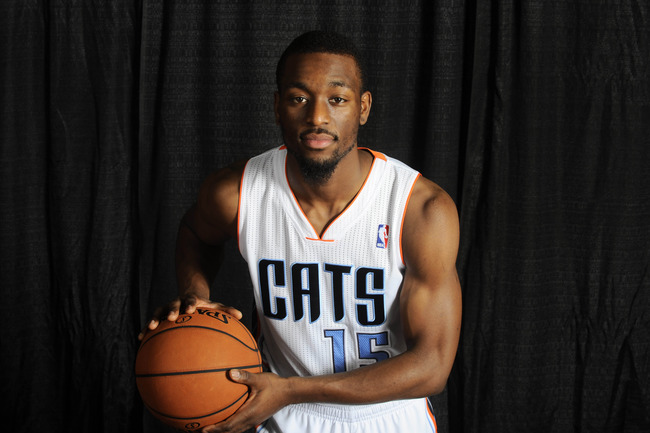 Sam Sharpe-US PRESSWIRE
The Charlotte Bobcats are coming off the worst regular season of all time by an NBA team.
The glaring truth that fans don't want to hear is that they're still the Charlotte Bobcats.
It's as simple as that.
Chicago Bulls: Derrick Rose Might Not Be 100 Percent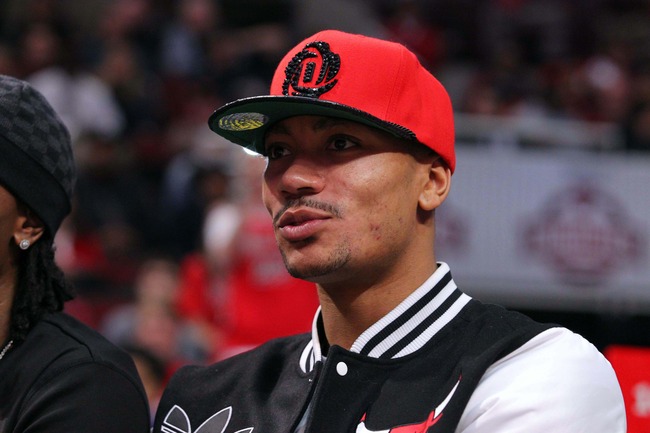 Dennis Wierzbicki-US PRESSWIRE
Chicago Bulls fans are amped up for Derrick Rose's return, whenever that may come. After all, the Bulls are good enough that they'll still be in line for a playoff spot when the former MVP steps onto the court again.
However, there's an underlying assumption that Rose is going to return at full strength by the end of the season. And that's an assumption with no factual basis.
Not every stud athlete is Adrian Peterson, and a torn ACL does require a lot of time and rehab to regain full strength.
There's a strong possibility that Rose doesn't play at his pre-injury level until he's had more time to recover. No one knows exactly how much time that will take, but there's a chance that Rose plays at a sub-MVP level until he's had another full offseason to recover.
Cleveland Cavaliers: Very Young Team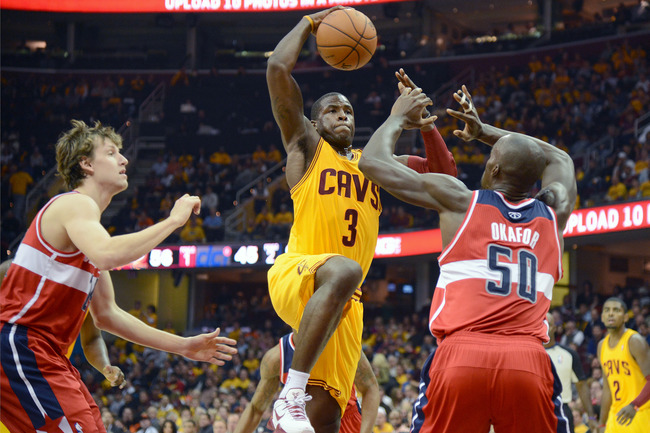 Jason Miller/Getty Images
Kyrie Irving is definitely justifiable cause for excitement, but the Cleveland Cavaliers still have a very young and inexperienced team. There's a lot of future potential here, but the 2012-13 season will be one filled with growing pains.
10 players entered the game during the Cavs' season opener against the Washington Wizards. Other than Anderson Varejao (30) and Luke Walton (32), every single player was 26 years old or younger.
Unless your team is filled with sensational rookies and unquestionable young talents, that's not really a recipe for success.
Dallas Mavericks: Dirk Nowitzki's Age Is Getting Up There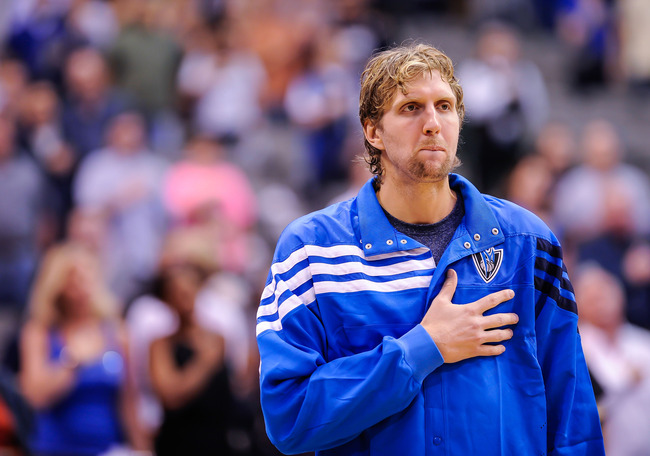 Jerome Miron-US PRESSWIRE
Dirk Nowitzki won't be returning to the Dallas Maverick for a significant amount of time, which leaves the team fighting to stay in playoff contention without a star player to boost its chances. In a brutally difficult Western Conference, that's a problem.
Here's the thing, though.
Dirk isn't getting younger, and he's already starting to decline. If he can't stay fully healthy and/or rushes back to action, he's not going to be able to go into superstar mode and lift the Mavs to victory time and time again.
He may not seem like it, but Dirk is 34 years old and has a lot of mileage on his body.
Denver Nuggets: No Go-to Player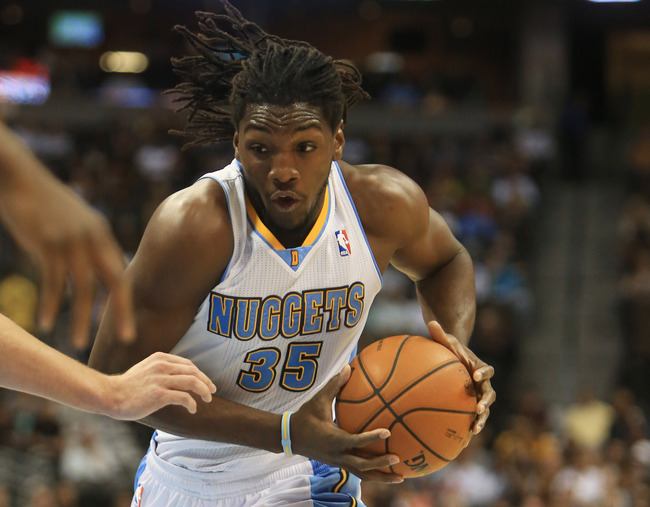 Chris Humphreys-US PRESSWIRE
The Denver Nuggets have so much talent on their roster, and great depth is present as well.
However, no one on the roster has emerged as a go-to player in the past, regardless of which team they've been on. Andre Iguodala, for example, only took a large offensive role on the Philadelphia 76ers out of necessity. He'd be much better off as a secondary option, allowing him to focus on impacting the game in other ways.
Ty Lawson has already established himself as one of the league's better players, but he has yet to prove that he can be the go-to guy for a prolonged stretch of the season.
Kenneth Faried, Danilo Gallinari and JaVale McGee, among others, have also shown off their skills, but never in a go-to role.
The Nuggets could very well finish with the best record in the Western Conference if a number of pieces fall into play, but they won't be able to win a title until a true No. 1 option emerges.
Detroit Pistons: Greg Monroe Is the Lone Bright Spot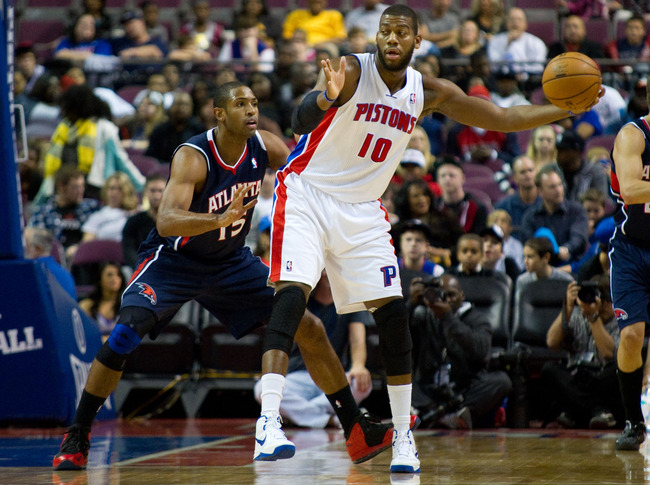 Tim Fuller-US PRESSWIRE
Greg Monroe is one of the NBA's most promising big men and should compete for an All-Star spot as soon as this season, but he's the only true bright spot on the Detroit Pistons squad during the 2012-13 season.
Other players might start to shine, but they won't have nearly the same luster as the former Georgetown Hoya.
Take Brandon Knight, for example. Even though he made an All-Rookie squad at the close of the 2011-12 season, Knight struggled throughout his first NBA season. He'll take a step forward during his second campaign, but he still isn't exactly a bright spot.
The Pistons are moving in the right direction, but they're still doomed to be cellar-dwellers for one more year.
Golden State Warriors: Injuries Might Be Problematic Again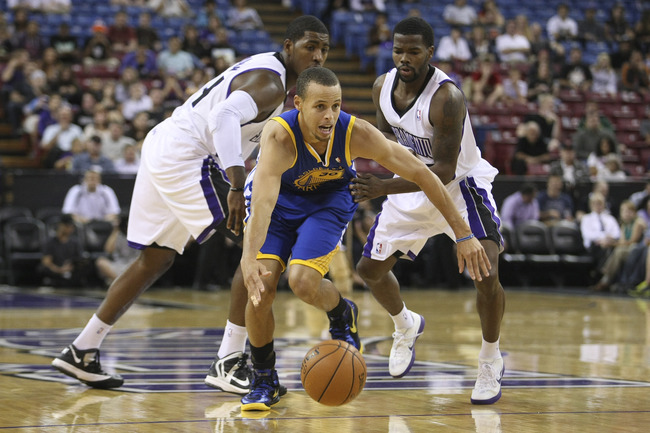 Kelley L Cox-US PRESSWIRE
The Golden State Warriors have enough talent to make the playoffs in the Western Conference, but they have to stay healthy first.
Andrew Bogut and Stephen Curry have developed their injury-prone labels for a reason. In fact, Curry's ankles have been hurt so often that I'm worried the rest of the Dubs' ankles might start to snap from osmosis.
Last I checked, you can't win too many games when two of your best players are both in street clothes. Unless history is lying to us, there will be a few of those situations for the Warriors during the 2012-13 season.
Houston Rockets: Expensive but Mediocre Big Three
Troy Taormina-US PRESSWIRE
The Houston Rockets have a lot of money committed to Jeremy Lin, James Harden and Omer Asik, but we still have no clue how well those three are going to play together.
Lin and Harden should complement each other nicely, but these still aren't truly the players that you want to form your "Big Three."
Let's put it this way:
Would you rather have Lin, Harden and Asik or LeBron James, Dwyane Wade and Chris Bosh? Obviously that's a bit extreme, but you have to beat the best to be the best.
Indiana Pacers: Not Too Much Depth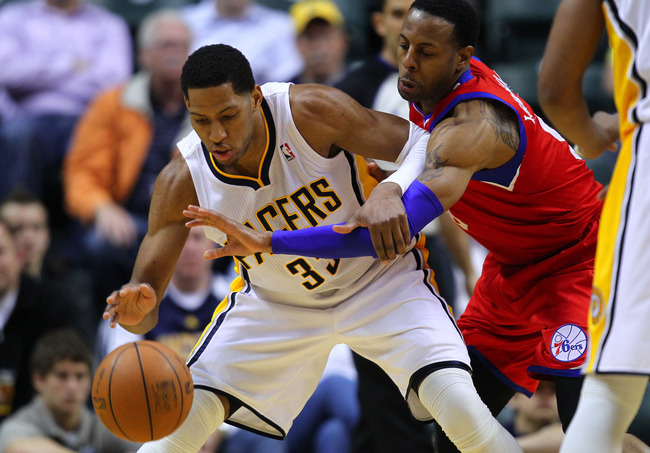 Michael Hickey-US PRESSWIRE
With George Hill, Paul George, Danny Granger, David West and Roy Hibbert, the Indiana Pacers have one of the top starting fives in the entire league, but they don't have an inordinate amount of depth.
This is especially problematic if Danny Granger or one of the other starters gets injured. You know, just hypothetically.
Gerald Green and D.J. Augustin are solid backups, Ian Mahinmi could prove to be one as well and Tyler Hansbrough is a capable big man, but that's about it. Unless Green suddenly turns it up a notch, there isn't really a player who can singlehandedly win a game on occasion present on this second unit.
It takes depth to beat the top teams in the Eastern Conference, but that's something that Indiana doesn't have.
Los Angeles Clippers: Can't Count on Superstar Down the Stretch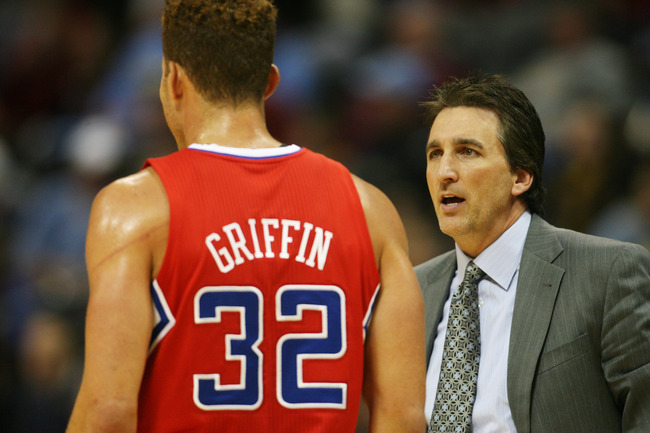 Chris Humphreys-US PRESSWIRE
I'm not talking about Chris Paul here, but rather Blake Griffin.
Vinny Del Negro can't confidently keep his starting power forward on the court in the closing stretch of a tight game. By doing so, he risks the other team sending Blake to the line and completely destroying his confidence.
Blake can do a lot of things well, but he's still rather inept from the foul stripe. Until he starts hitting shots, he's a liability in close games—especially because he can't play to his strengths for fear of being sent to the line.
The obvious solution is just to win games by a large margin.
Los Angeles Lakers: Just Look at Opening Night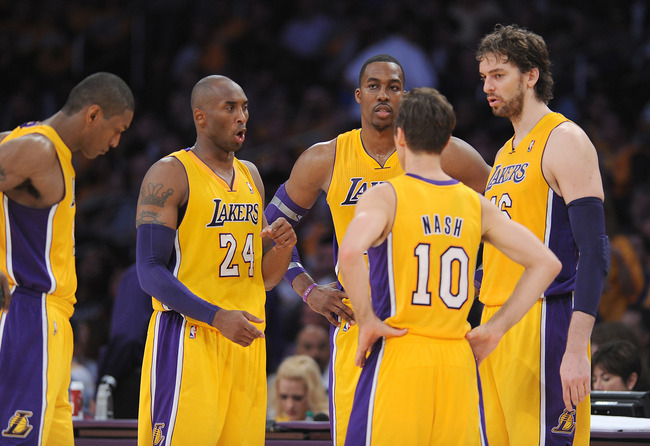 Jayne Kamin-Oncea-US PRESSWIRE
The Los Angeles Lakers' main problem was put on display for the world to see when they lost to the Dallas Mavericks on the NBA's opening night.
Even though there's a ridiculous amount of talent on the roster, this team has absolutely no idea how to play together. To make matters worse, Mike Brown has even less of an idea how to use the talent he has at his disposal.
Steve Nash should not be playing off the ball, for example. In the loss, Brown completely nullified Nash's impact on the game, turning him into a glorified version of Derek Fisher.
The sky is the limit for this team, but the Lakers won't learn how to reach those lofty heights until everyone understands how to run the offense.
Memphis Grizzlies: Inexperience Working Together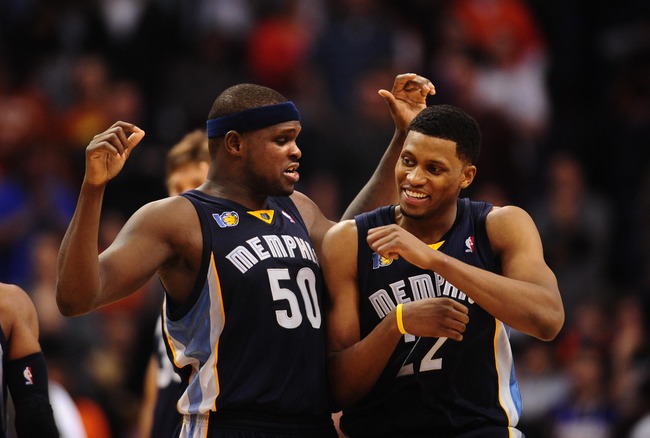 Mark J. Rebilas-US PRESSWIRE
The Memphis Grizzlies have developed into one of the more underrated teams in the NBA, but their talented quartet has yet to spend much time on the court together.
Mike Conley is a terrific point guard, particularly when it comes to swiping away the ball. Rudy Gay is a bona fide superstar with a tremendous mix of perimeter play and athleticism. Zach Randolph and Marc Gasol have the makings of an insanely good frontcourt.
However, they haven't played together much because of the nasty little injury imp. One or more of the star players have been injured at almost all times.
It's common knowledge by now, but chemistry is actually important.
Miami Heat: LeBron James Is Human
Steve Mitchell-US PRESSWIRE
The Miami Heat don't have too many weaknesses, especially after the offseason additions of Ray Allen and Rashard Lewis, who *gasp* actually looked alive during the Heat's first game.
However, this team runs through LeBron James, and, hard as it may be to believe, LeBron is human.
Injuries are a possibility, as his cramps during last year's playoffs and this year's season opener proved. When LeBron isn't dressed and ready to play, the Heat are significantly worse.
I'm obviously not going to predict that LeBron gets hurt or anything like that. That would just be silly and have absolutely no basis behind the prediction. Plus, I'd never wish an injury upon anyone.
All I'm saying is that any player in the league can get injured at some point. In LeBron's case, it would be especially painful for his team.
Milwaukee Bucks: Too Many Shots from the Backcourt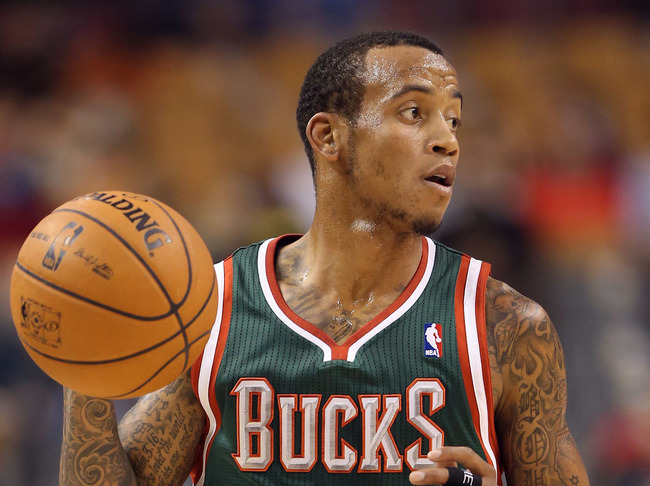 Tom Szczerbowski-US PRESSWIRE
The Milwaukee Bucks have an incredible amount of talent in the backcourt, but the team is going to be a bit too dependent on the guards to shoot.
Monta Ellis and Brandon Jennings have never really been players known for turning away contested shots, much less open ones.
While the shooting guard averaged 16 shots per game during his short stint with the Bucks during the 2011-12 campaign, the lefty point guard added another 17 per contest.
The Bucks need someone to emerge as a scoring threat in the frontcourt before they can be taken seriously as a playoff contender.
Minnesota Timberwolves: Uphill Battle to Playoffs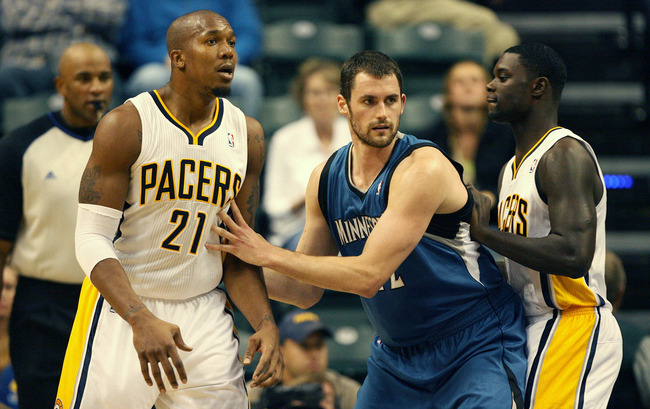 Brian Spurlock-US PRESSWIRE
The Minnesota Timberwolves were supposed to compete for a playoff spot in the Western Conference after the offseason additions of Brandon Roy and Andrei Kirilenko, coupled with the expected growth of Ricky Rubio and the continued excellence of Kevin Love.
However, they'll be fighting an uphill battle during the second half of the 2012-13 season.
Love isn't going to be in the lineup for some time after breaking his hand, and Rubio is still rehabbing from his torn ACL. It's highly unlikely that the Wolves will manage to stay in the playoff hunt while their two best players are recovering.
The hole might not be too deep to climb out of when Rubio returns, but it will be deep.
New Orleans Hornets: Eric Gordon's Knees Don't Always Work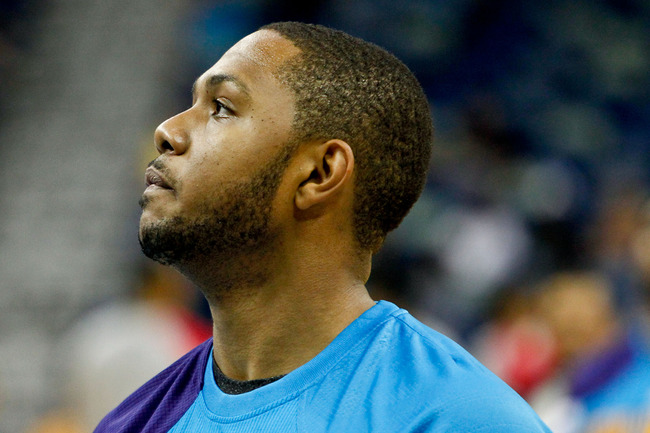 Derick E. Hingle-US PRESSWIRE
The New Orleans Hornets might have been able to make a slight push for a postseason berth behind their talented core of young players and rookies, but that's no longer a possibility. Eric Gordon's knees have seen to that.
No matter how good Anthony Davis, Austin Rivers and Ryan Anderson may be, this team will live and die by how well the shooting guard plays.
Right now, a lot of losing is in the cards for the Hornets. Jimmy Smith of Nola.com reports that Gordon is out indefinitely with knee problems:
New Orleans Hornets shooting guard Eric Gordon will be out indefinitely, Coach Monty Williams said Wednesday morning, though neither Williams nor Gordon could shed any light on the severity of the right knee problem that kept the team's max money player sidelined through the entirety of training camp.
As good as Gordon is, he can't help out The Brow and the rest of the Hornets unless he's in uniform.
New York Knicks: Amar'e Stoudemire Isn't Amar'e Stoudemire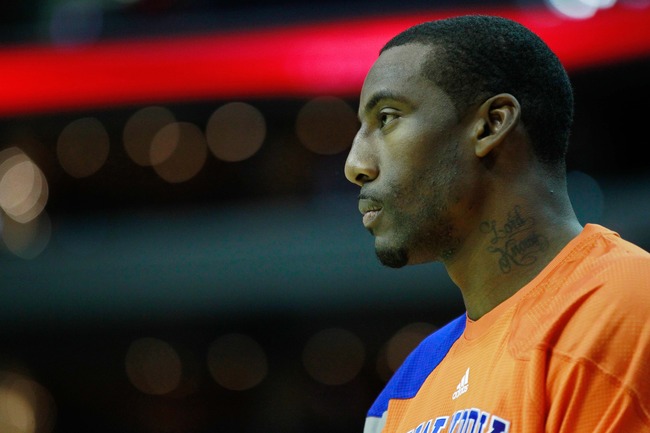 Geoff Burke-US PRESSWIRE
When the New York Knicks brass paired Carmelo Anthony and Amar'e Stoudemire, with Tyson Chandler holding down the fort in the paint, they had dreams of championships flying through their heads.
However, Amar'e is no longer Amar'e. His degenerating knees have seen to that. You know, the ones that are going to be keeping him out for six to eight weeks at the start of the season.
The dynamic duo wasn't going to work well even when the two All-Star-caliber players were at full strength. With STAT not at full strength and losing the athleticism that made him special, the Knicks are going to need a massive contribution from Raymond Felton to truly stay relevant.
In reality, the Knicks should be worrying more about being the best team in their own state than being the best team in the league.
Oklahoma City Thunder: James Harden Was Very Important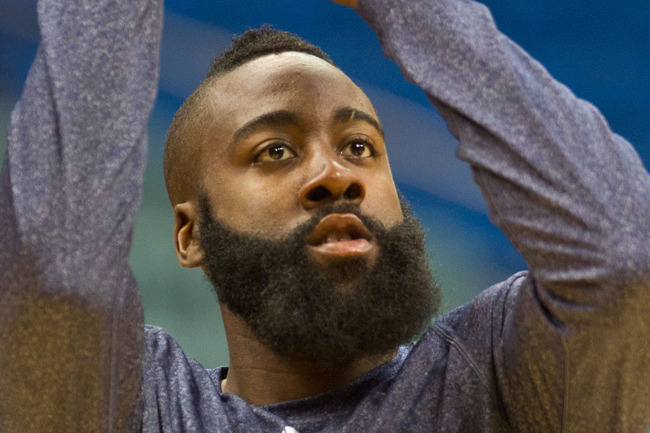 US PRESSWIRE
The Oklahoma City Thunder needed James Harden to make their run to the 2012 NBA Finals. Even if he was just awful during the last few games of the postseason, he was still a crucial part of the effort to make it that far.
Now, Harden is gone, and the Thunder's chances at repeating in the Western Conference have slipped.
Kevin Martin is a great scorer, but he doesn't play with the same level of efficiency and struggles when creating his own shot. He simply can't handle the ball as well as Harden, either, which puts more of an onus on Eric Maynor when the second unit is on the court.
As for Jeremy Lamb, well, he'll help down the road, but not this season.
The Harden move was a good financial decision, but it really does hurt the team in the present.
Orlando Magic: Not Much Talent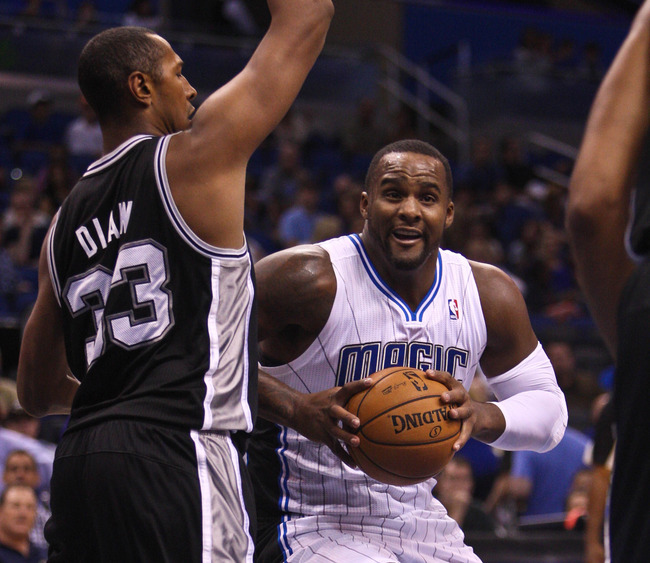 Rob Foldy-US PRESSWIRE
The Orlando Magic just didn't get much in return for Dwight Howard during the Dwightmare before Christmas.
As a result, there isn't a lot of talent on this roster.
Arron Afflalo shouldn't be a franchise centerpiece, and the same can be said about Glen Davis and Jameer Nelson. Yet those three players are the best that the Magic have to offer during the 2012-13 season, unless Nikola Vucevic or Gustavo Ayon suddenly break out in a big way.
Orlando is going to be fighting to stay out of 30th place in many NBA power rankings.
Philadelphia 76ers: Andrew Bynum Is an Unproven No. 1 Option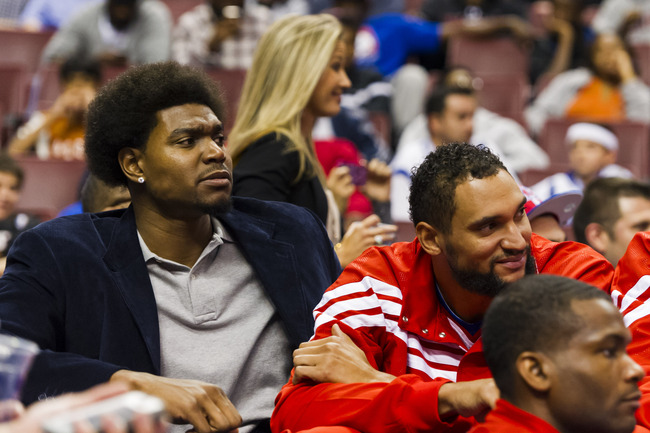 Howard Smith-US PRESSWIRE
The Philadelphia 76ers lay claim to quite a few quality basketball players on their roster, but the team is still counting on Andrew Bynum to emerge as the No. 1 option on offense.
There are two problems with this.
First, Bynum isn't fully healthy, and we have no clue when he'll be at 100 percent.
Secondly, the big man has never been the best player on his team before. Throughout his career with the Los Angeles Lakers, Bynum was forced to defer to Kobe Bryant whenever the Black Mamba wanted the ball.
The Sixers could be in great shape if Bynum lives up to his potential, but that's by no means a guarantee.
Phoenix Suns: No Truly Great Players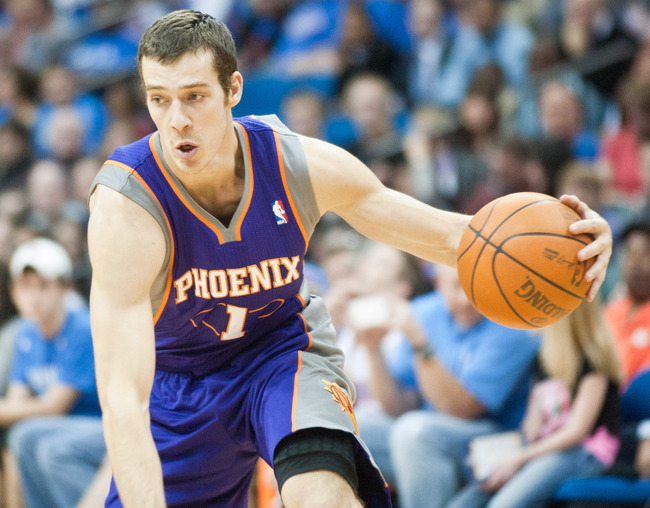 US PRESSWIRE
What do Goran Dragic, Jared Dudley, Michael Beasley, Shannon Brown, Luis Scola and Marcin Gortat all have in common?
All six of them are solid players, but none of them are stars capable of carrying the Phoenix Suns. The combination of these guys is going to be enough to keep the Suns as fringe contenders for the eighth seed in the Western Conference.
Phoenix fans will have fun watching this squad go to work throughout the 2012-13 season, and they'll occasionally get caught up in a winning streak that causes them to think big thoughts.
However, they can't afford to get carried away.
Portland Trail Blazers: Rookie Point Guards Don't Lead Championship Runs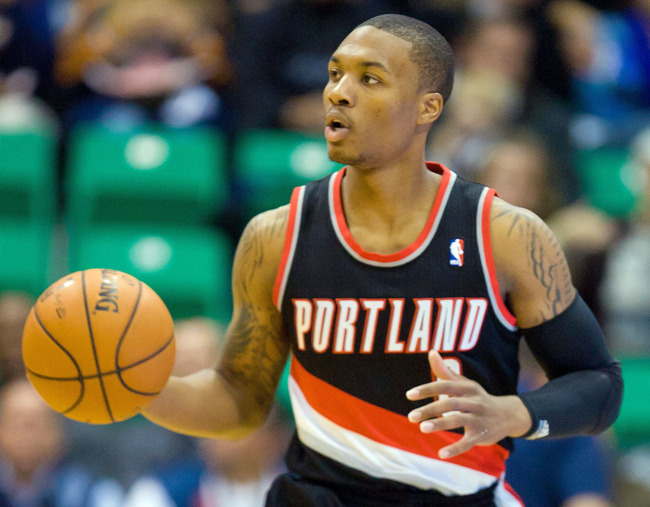 Russ Isabella-US PRESSWIRE
Even though Damian Lillard is my pick for Rookie of the Year—yes, I'm well aware of how good Anthony Davis has looked recently—he's still a first-year point guard.
Rookie floor generals don't generally play on playoff teams, much less championship-caliber ones, unless they're nonessential to the cause. If there's a ton of talent in place, that's a different situation.
In the case of the Portland Trail Blazers, Lillard is expected to be a key contributor. His play will determine whether the Blazers win or lose quite a few of the 82 games they'll play during the season.
Even if the former Weber State standout remains healthy throughout the year, he'll still only have a chance to suit up 82 times.
Sacramento Kings: Backcourt Logjam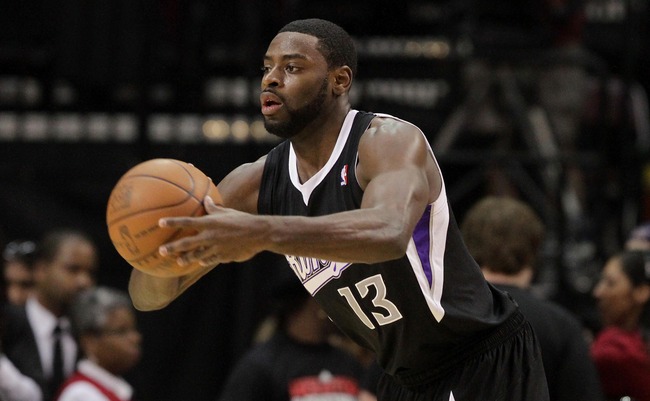 Troy Taormina-US PRESSWIRE
The Sacramento Kings have the same problem that they've been dealing with for a while now. Except now, it's a little bit worse.
Aaron Brooks has been added to a backcourt jam that already includes Tyreke Evans, Marcus Thornton, Isaiah Thomas and, to a much lesser extent, Jimmer Fredette.
There are too many players and not enough spots or minutes to go around in Sacramento. Until Evans or one of the other guards leaves the Kings, there are going to be chemistry issues and losses galore for this squad.
San Antonio Spurs: Aging Core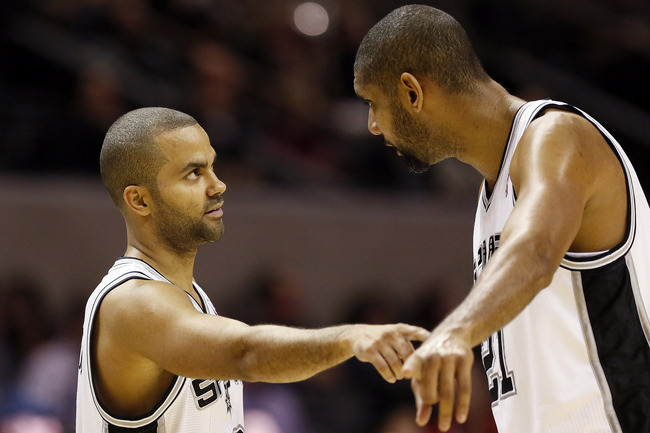 Soobum Im-US PRESSWIRE
The San Antonio Spurs are in a similar situation to the Boston Celtics. With stars galore, the Spurs are going to put together a sparkling record and earn a high seed in the Western Conference, just as the C's will do in the East.
However, age is going to come into play once more.
Tim Duncan and Manu Ginobili have another year of experience under their belts. For young players, this is a good thing. For older players...not so much.
The Spurs have plenty of younger players set to contribute, but they won't be able to take home that elusive title if the wheels start to slow down for their star players towards the end of a postseason run.
Toronto Raptors: DeMar DeRozan Is Not the Answer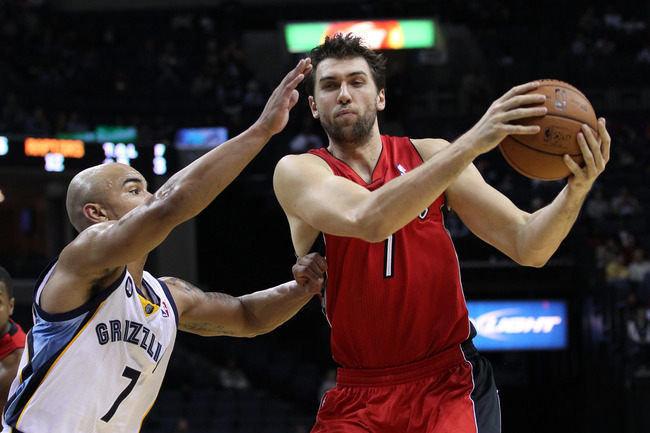 Nelson Chenault-US PRESSWIRE
DeMar DeRozan might be a fan favorite because of his penchant for highlight-reel dunks, but it's a bit telling that he hasn't developed a consistent jumper at this stage of his career.
The sooner the Toronto Raptors hand over the reins at shooting guard to Terrence Ross, the better.
Ross is a great perimeter defender and a true threat from the outside, which is exactly what this squad needs. DeRozan might fulfill the first of those criteria, but he completely fails when it comes to the latter.
He just isn't a good offensive player, no matter how many points he might score by volume shooting.
Utah Jazz: Impending Free Agency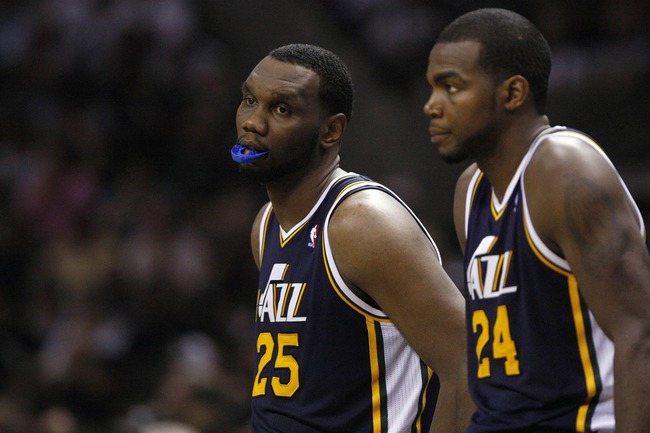 Soobum Im-US PRESSWIRE
There's a serious possibility that the Utah Jazz's momentum grinds to a halt just before the midseason trading deadline.
Paul Millsap and Al Jefferson are the two best players on this roster, but both are going to be unrestricted free agents at the end of the season. Fortunately for the middle-of-the-road Jazz, they're both expendable.
With Derrick Favors and Enes Kanter waiting for an opportunity to play in the crowded Utah frontcourt, the Jazz don't have to worry about a lack of talent if they choose to move Millsap, Jefferson or both of them.
However, it will make this season less successful. Even if neither veteran big is shipped away, Kanter and Favors will be given opportunities to grow on the court—which will also result in fewer wins.
Washington Wizards: John Wall's Breakout Campaign Is on Hold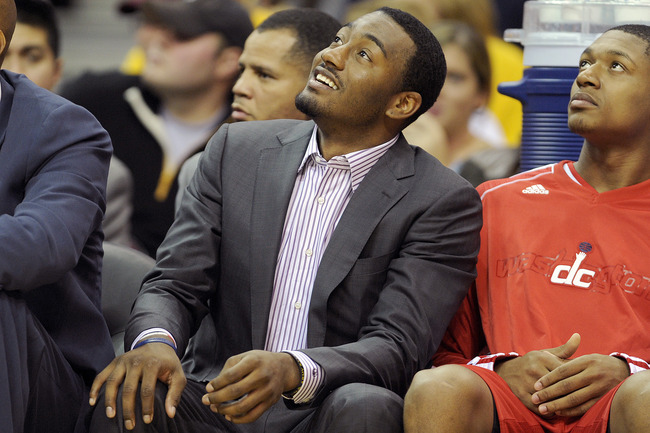 Jason Miller/Getty Images
The Washington Wizards struggled on offense in the season opener while John Wall, Kevin Seraphin and Nene Hilario were all sidelined for various injury-related reasons.
Wall's injury is the most significant, though, despite the fact that all three are expected to be key contributors to the Wizards' efforts.
The 2012-13 season was supposed to be his breakout campaign, the season in which he put it all together. Finally surrounded by capable offensive options and with an absence of general dysfunction, he was going to make good on the potential that made him a No. 1 overall pick.
However, the stress injury to his right knee is keeping him out for an extended period of time, hindering his development and chemistry with his new teammates.
That's not a good start for a team that might once have been a dark-horse playoff contender in the Eastern Conference.
Keep Reading