Power Ranking Dwight Howard, LeBron James and the NBA's Unlikeliest Villains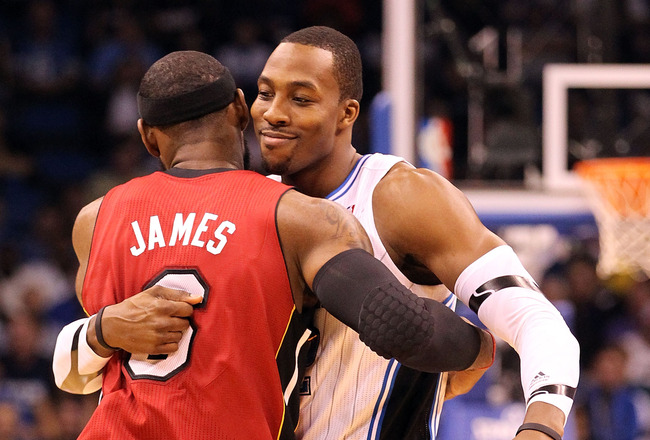 Sam Greenwood/Getty Images
In every sport, there are always those certain players who nobody can seem to stand.
The NHL has Sean Avery, MLB has A.J. Pierzynski and the NFL has Cortland Finnegan. The NBA has too many players to not like. You could make entire top-20 lists of players that aren't likable in the league right now and have valid reasoning and explanation for each player. They sometimes make it too easy for us, but we also construct our own amount of needless hatred for some of these players.
Take Kobe Bryant, for example. He's arguably the best player in the world, but everyone outside of Los Angeles and China seems to react to him as if he's the spawn of Satan. Thanks to the feud with Shaquille O'Neal and that whole Colorado controversy, Bryant has now been cast off as this unlikeable player who is still getting booed in stadiums across the country.
This list isn't dedicated to the Kobe Bryants. It's dedicated to the LeBron James' and Dwight Howards of the league. We're talking about the players who were likeable at a time, but then suddenly became unlikeable after a change in their personality or overall change in demeanor.
Pretty much like James and Howard, who were always the most popular players in the league before James went to Miami and Dwight through Orlando for several loops before eventually staying home.
We take a look at these two and eight other players who have become the most unlikeliest of villains.
Keep Reading