Jeremy Lin and 12 Other NBA Free Agents Who Could Cash in After Stretch Run
Chris Trotman/Getty Images

Dwight Howard and Deron Williams headline the potential 2012 free-agent class. Several teams continue to maneuver in the wake of a revamped collective bargaining agreement to create a palatable offer to Magic GM Otis Smith or the cap space necessary to land the NBA's best center, and in some cases, one of its best point guards as well.
Do not doubt that Orlando and New Jersey top the list of suitors for Howard and Williams. The Magic front office knows that no available trade package would assuage the loss of the game's most dominant interior intimidator.
The Nets did not jettison third overall pick Derrick Favors to rent Deron Williams for a season and a half with no playoff appearances. Whether Smith and New Jersey GM Billy King can succeed in their quests to convince those big cheeses to re-sign remains uncertain.
This summer will feature the most coveted superstar-led class since LeBron James left Cleveland in July 2010. Howard and Williams, though, could loaf for the remainder of this truncated campaign or suffer debilitating, season-ending injuries and still net massive paydays. Teams are chasing them like pubescent teenage girls running after Justin Bieber's getaway car.
What about the best of the rest?
The stretch run will matter for a number of players looking to stick and stay or break the bank and bolt. Grant Hill and Omer Asik, two unrestricted free agents, just missed the cut.
Since Jeremy Lin—the undrafted Harvard product with a made-for-Hollywood, hypersonic rise to prominence—has done enough to merit a guaranteed deal with some team next year, I did not waste space by including him in the following roll call.
The Knicks figure to lock up Lin for another year or two to see if he can grow as a point guard, with tremendous court vision and tenacity to use as starting markers. Here are 12 other free agents who can use the stretch run—and in most cases, playoffs—to solidify an expected bank account bump starting July 1.
Begin Slideshow

»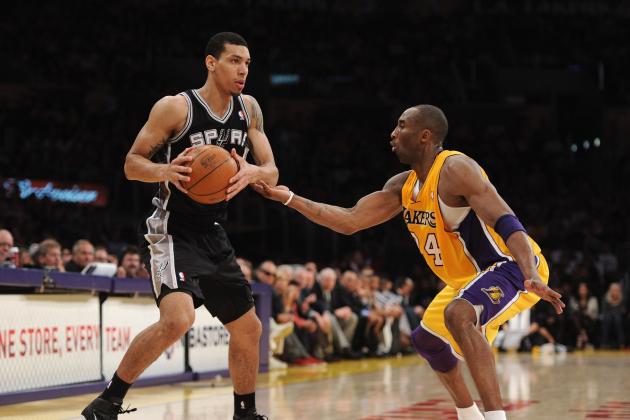 Harry How/Getty Images

2011-2012 Salary: $900,000
Key Current Stat: 23 minutes per game for a team with legitimate title aspirations
Status: Unrestricted
When Manu Ginobili fractured the fifth metacarpal on his shooting hand in early January, Green provided surprising assistance as a hardworking defender, an adroit slasher and a playmaker.
Thanks to T.J. Ford's unfortunate injury a few games later, and Gary Neal's slow return from an appendectomy, he even logged some minutes as a backup point guard. Popovich twice used Green as the primary ball-handler in a pair of one-possession games. San Antonio scored the winning points in the first contest and came up just short in the second.
Green usurped the minutes first-round draftee James Anderson expected to get after an impressive training camp. San Antonio Express-News columnist Buck Harvey wrote that Green's emergence ranks as the primary reason the Spurs declined to pick up Anderson's option just two years after selecting him 20th in the draft.
While he will never sign a cap-killing deal, the former D-League standout can count on guaranteed money this summer. Whether it's from San Antonio or another team seek wing depth remains to be seen.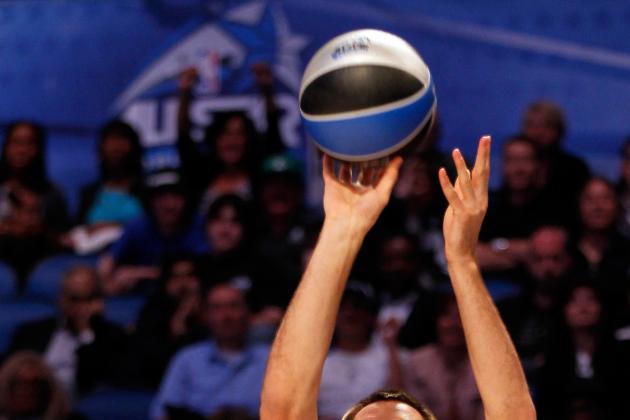 Mike Ehrmann/Getty Images

2011-2012 Salary: $2.2 million
Key Current Stat: Shoots 42 percent from downtown
Status: Restricted ($3.2 million qualifying offer)
His future may well depend on what Smith manages to do with Howard. If the GM can convince his behemoth center to stay in Orlando a few more seasons, it makes sense to also keep Anderson around either as trade bait or another building block.
He averaged 4.7 points and 4.5 rebounds in 2011's first-round ouster against the Atlanta Hawks, but has since upped those numbers to 16.3 points and 7.6 rebounds this season.
Stan Van Gundy is justified in demanding that the forward ameliorate his shoddy defense. More competence on that end could nudge him closer to that coveted All-Star level.
Even with glitches in his game, he belongs in the upper crust of big men with three-point range, and stretch 4's remain all the rage. But can Anderson keep up this current pace when the games matter a lot more?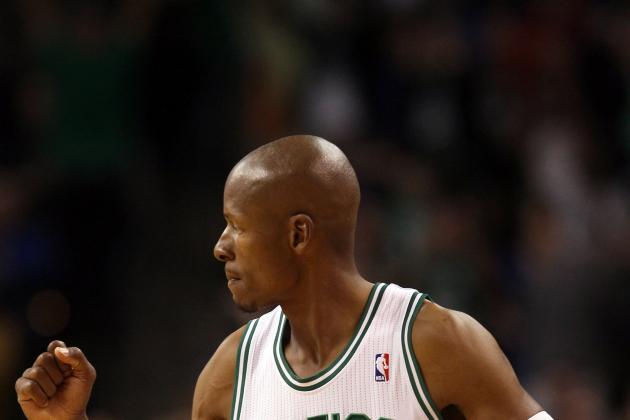 Elsa/Getty Images

2011-2012 Salary: $10 million
Key Current Stat: Shoots 47 percent from the promised land
Status: Unrestricted
With a superior bench and better options at center than an injured, geriatric Jermaine O'Neal, an adolescent JaJuan Johnson and Greg Stiemsma, I'd give the Celtics a chance to knock off the runaway Bulls and Heat in May. Instead, Boston boasts a still sedulous defense not ferocious enough to overcome the lackluster supporting cast around Rajon Rondo, Kevin Garnett, Paul Pierce and Allen.
The apparent end of the C's latest title run means GM Danny Ainge will put his core in a food processor and put the speed on "high" this summer. He can create cap space just by letting Allen and Garnett walk. He must then figure out what to do with Pierce and Rondo.
Even after 15 years and significant postseason wear and tear, a 36-year-old Allen can still stroke it like he entered a video game cheat code. One of the greatest shooters ever could still command a deal that might approach mid-level territory.
How he produces when Boston begins another playoff sojourn, and whether he can spark a more extended run than the Celtics' record suggests, will determine his market.
Retirement looms in the next few years, but why should Allen hang up those sneakers now when he still gives Boston 34 minutes a game and a bull's-eye perimeter touch?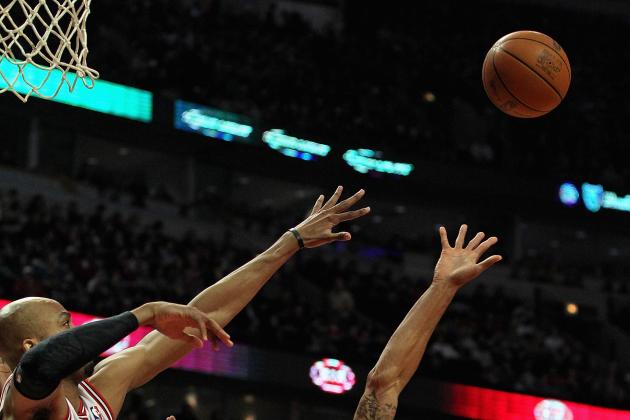 Jonathan Daniel/Getty Images

2011-2012 Salary: $2.1 million
Key Current Stat: 9.3 points per game
Status: Restricted ($3.1 million qualifying offer)
How did Hill, a player Gregg Popovich once professed as his favorite, end up on the Pacers?
The Spurs loved Hill at his rookie-scale price. Perhaps they scoffed when imagining how much they would need to dole out to sign him to an extension. Would they still love him as much at $7 or $8 million a year?
His injury-plagued season in Indiana makes it less likely any team will offer him that much per season, but a second strong playoff series would remind executives why he finished as a runner-up in Most Improved Player voting behind Aaron Brooks in 2010. He torched the Mavericks twice in that year's first round and became the catalyst that allowed seventh-seeded San Antonio to bounce second-seeded Dallas.
An intriguing, not-that-absurd scenario: What if the Pacers decline to extend his stay in his home state and the Spurs explore a reunion? Indiana's playoff showing will, of course, drive the Pacer brain trust's thinking.
Win a round, and maybe Hill stays put. Lose badly in the opening quarterfinals, and maybe the Pacers open the door for another team to swoop in and steal Hill.
Restricted free agents do not often experience scenery changes, but it does happen.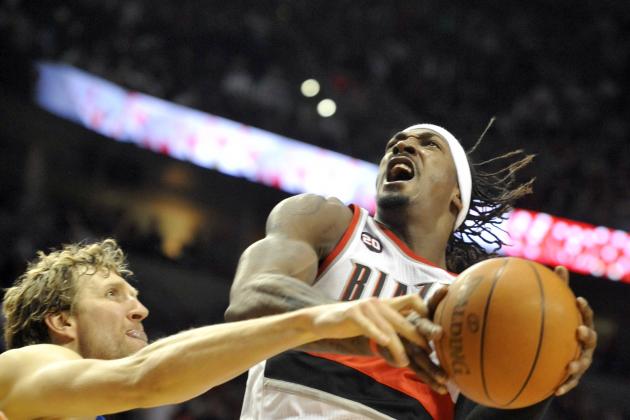 Steve Dykes/Getty Images

2011-2012 Salary: $10.5 million
Key Current Stat: 6.8 rebounds
Status: Player Option ($10.5 million)
If you think it is silly and pointless to include an underperforming small forward with a player option that would afford him the same compensation in the 2012-2013 campaign, consider the Blazers' quandary.
Brandon Roy and Greg Oden, the cornerstones around which former GM Kevin Pritchard expected to build a title contender, became damaged goods when they could not stay upright. Roy retired and Oden appears headed in that direction, given his devastating inability to recover from foot and knee misery.
Wallace, a one-time All-Star, may decide he wants to test the market and latch on with a team better equipped to compete for a Larry O'Brien trophy.
Richard Jefferson, in a similar situation, opted out of his deal two summers ago, and many hoops execs and scribes painted the decision as ill advised and brainless. He cashed in with the Spurs, signing a lucrative four-year contract, mere weeks after he flirted with finding a new NBA home.
The Blazers need Wallace's best to escape a paralyzing funk that has dropped them from the eighth spot to the lottery. If Portland accomplishes anything of consequence this spring, including an improbable postseason series victory, the odds he picks up the option could go either way.
Is there any gasoline left in the 29-year-old, two-way forward's tank not contaminated by ethanol?
Keep one eye on Wallace come July 1, since turning down a guaranteed $10.5 million to test the free-agent waters would not be unprecedented.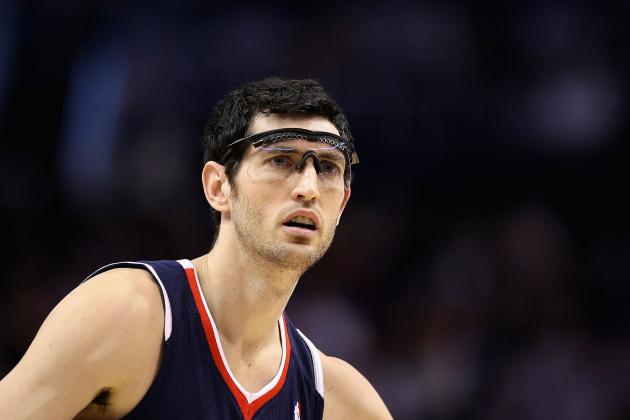 Christian Petersen/Getty Images

2011-2012 Salary: $8.6 million
Key Current Stat: Career 5.5 assists per game
Status: Unrestricted
Hinrich might not survive a subdued but still active trade deadline week, as the Hawks look to dump salary and perhaps add another draft pick.
If he does stay in Atlanta until the season ends and hits the market, he will not last long. His 2011-2012 averages are cringe-inducing, but his role and his erratic minutes explain some of that.
His 57 percent foul shooting and frigid 27 percent accuracy from distance should cause some concern. But in his case, the sum of his nine years of NBA service trump one frightful season.
The Lakers would do well to turn the Lamar Odom trade exception and a pick into Hinrich by March 15. Mitch Kupchak could also make a play for the point guard in July. A few other squads could use a steady, veteran hand at the spot with perhaps the most All-Star-caliber contributors in the league.
An improved showing in the last months of this 66-game madness would enlarge his appeal to teams in search of floor general assistance.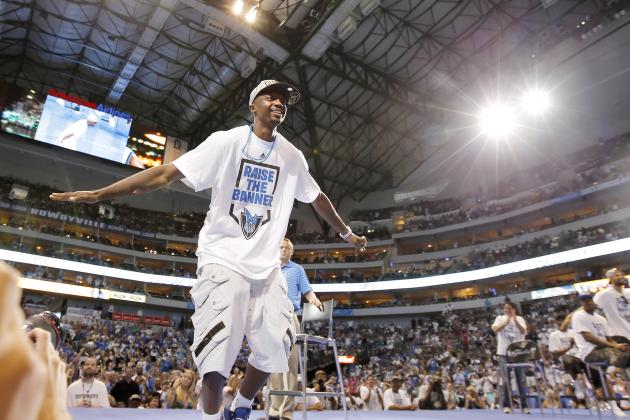 Brandon Wade/Getty Images

2011-2012 Salary: $10.7 million
Key Current Stat: 14.6 points off the bench
Status: Unrestricted
Terry needed a championship ring to cement his Dallas tenure as worthy of a jersey retirement. Mission accomplished. If Dirk Nowitzki is the Maverick's foundation and rhythm section, Terry has been the indisputable spicy riff that transformed the team's funky number into a dance-floor classic.
A 34-year-old Terry comes with no upside and the pratfalls and shortcomings that accompany increasing age, but he can still deliver in the panache department. He should consider moonlighting as a stand-up comic, given how often he spews hilarious takes in post-game and radio interviews.
Remember how much Kevin Durant and Dwyane Wade offended Terry with premature celebrations in key postseason games the Mavs' rallied to win? Remember when he pantomimed a jet in both of those contests after Dallas clawed back late?
Welcome to his planet. His teammates just orbit the atmosphere, ignoring his verbal shenanigans because he often puts his money in the vicinity of his mouth with a monstrous shot.
Do not rule out a return to Big D, but if Cuban and Donnie Nelson can spread around the money they would give to Terry to acquire younger guns, should they hesitate?
A sizzling stretch run and helping the Mavs win at least a postseason round would make Terry an asset to any squad seeking a still explosive reserve.
His game, just like his mouth, is still on the runway.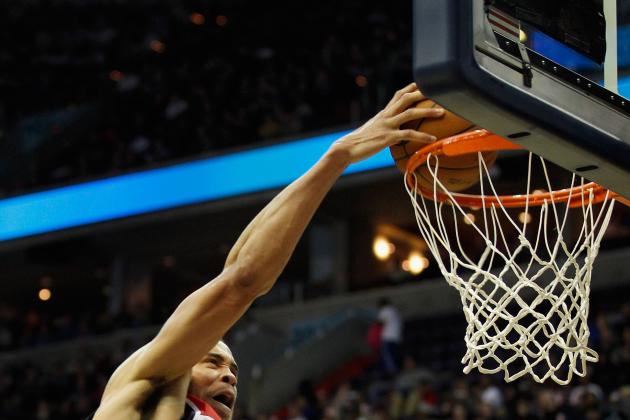 Rob Carr/Getty Images

2011-2012 Salary: $2.5 million
Key Current Stat: 2.6 blocks per game
Status: Restricted ($3.5 qualifying offer)
I can hear the groans. How did this bonehead get picked above so many consummate professionals? Who wants to pony up several million for an incessant headache? If a GM wants a pulsing, relentless pain in his cerebellum, he might as well save the expense and just bludgeon himself repeatedly with a hammer or a golf club.
McGee's considerable talent and athletic ability keep him away from the dumpster. The Wizards' toxicity, however, has not impacted this young man's development in a positive way.
Washington's brass must know that it is wasting John Wall's career every minute McGee and Andray Blatche combine to bring the team's basketball IQ down to the Jersey Shore level. Shoot, there are times when Randy Wittman might prefer Pauly D and Michael "The Situation" Sorrentino over the current big-man tandem.
That physical ability, though, is impossible to ignore. The chances the San Antonio Spurs would ever approach luxury tax territory again to ink McGee this summer are slim to none. Yet, Popovich is just the kind of coach this kid needs to get his livelihood back on the right course. McGee needs a winning environment, an uncompromising teacher and decorated teammates to cajole him.
If the Mavericks and Rockets cannot lure a more attractive center to their rosters in July, might Mark Cuban and Leslie Alexander open their checkbooks and force the Wizards to match higher offers?
Maybe, or they might just head to a local hardware store and shell out $60 for a DeWalt hammer.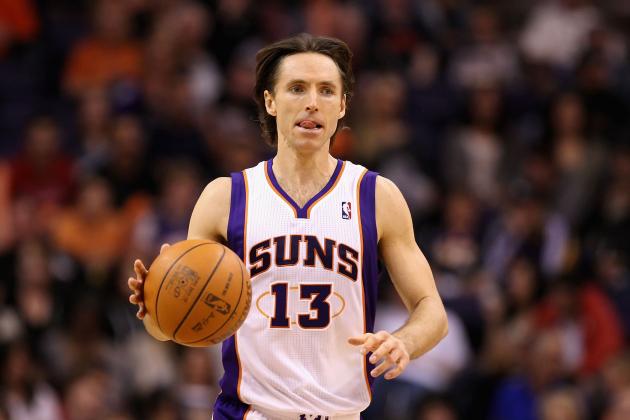 Christian Petersen/Getty Images

2011-2012 Salary: $11.7 million
Key Current Stat: 10.9 assists, tops in the Association
Status: Unrestricted
How much dough would you toss at a 38-year-old Nash? My guess on how most GMs would respond in an anonymous survey: at least a mid-level deal with two guaranteed years. Not many guys pushing 40 grab that kind of cash in any sport, much less professional basketball.
He continues to lead the NBA in assists despite an odious supporting cast, and his dead-eye shooting at the charity stripe and beyond the arc rivals the numbers he posted during his consecutive MVP campaigns.
If he averages 10.9 dimes with Marcin Gortat as the Phoenix Suns' second-best scoring option, imagine the possible inflation in that category if he was passing to, say, Dirk Nowitzki or Dwight Howard.
The Suns lack the consistent defense, depth or collective firepower to challenge for a postseason slot in a packed Western Conference bracket. Nash, though, will boost his stock if he can lead Phoenix to a respectable finish.
Dallas and Orlando lead my educated guess list of suitors for obvious reasons, but expect everyone from the woeful Toronto Raptors to the confounding L.A. Lakers to explore a union with Nash.
The Suns will need to fend off a parade of wistful prospective significant others to keep Nash in the desert until he retires.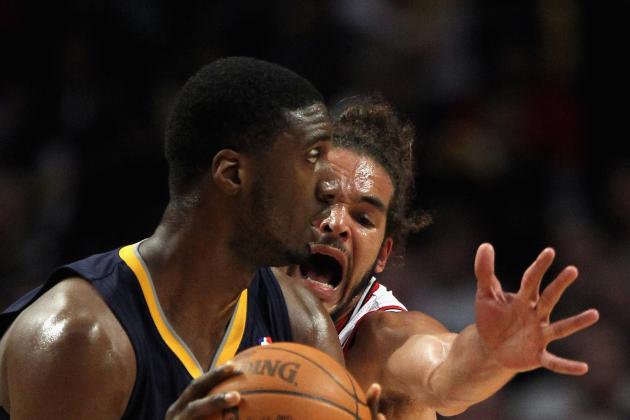 Jonathan Daniel/Getty Images

2011-2012 Salary: $2.6 million
Key Current Stat: 1.8 blocks per game
Status: Restricted ($3.7 million qualifying offer)
It seems unlikely the Pacers would decline to tender such a miniscule-by-comparison qualifying offer to a first-time All-Star center with the size and skill to become a double-double machine.
The 7'2" Hibbert, though, will look mighty tantalizing to desperate teams that strike out on pitches to Howard, Williams or any of the pending bachelors on this list. History says restricted free agents change jerseys about as often as metal heads do the Macarena at the Ozzfest.
That reality did not stop Portland from trying to pry Paul Millsap from Utah in 2009, or snatching Wesley Matthews from the Jazz's grasp a year later. It can happen, and rival executives will make sure Larry Bird and David Morway perspire.
The Pacers are not equipped to derail the Chicago Bulls or the Miami Heat freight trains in the playoffs, but a strong finish in which Hibbert leaves his signature will further increase interest from center-deficient outfits. He averages 13 points and 9.5 rebounds at age 25. A number of GM-owner tandems would pay up to see what he looks like at 26.
Hibbert ranks as the likeliest candidate to become grossly overpaid, but can anyone blame decision-makers for rolling the dice on productive size in a league where size is everything?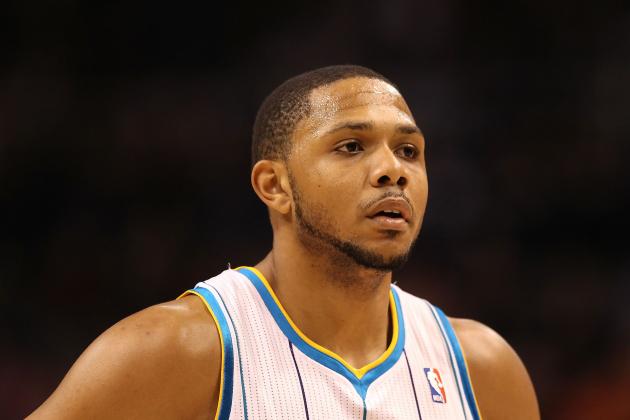 Christian Petersen/Getty Images

2011-2012 Salary: $3.8 million
Key Current Stat: N/A
Status: Restricted ($5.8 million qualifying offer)
The Hornets and the centerpiece of their haul in the Chris Paul trade could not agree on an extension before the deadline. As long as David Stern serves as the franchise's basketball operations overlord, Gordon staying in New Orleans is no slam dunk.
Would even the most frugal of cheapskate bosses allow such a promising youngster, with many years of potential All-Star selections ahead, to hit the market?
The league's ownership of the Hornets complicates even the simplest personnel decisions. New Orleans will extend a qualifying offer—that is a foolproof bet. The wild card, though, is whether a Stern-run organization would match a ridiculous offer should a competitor drive up Gordon's price.
Can a GM that misses on Howard and/or Williams justify not swinging the bat full force for this potential two-way star?
Gordon differs from all others on this list because he has spent all but two games on the injured list. When he might return remains unknown, according to New Orleans Times-Picayune writer John Reid. Even if he cannot recuperate in time to rejoin the squad in April, the bone bruise in his right knee will not do much to diminish his value on the open market.
The guard expressed interest when asked about the prospect of signing with his hometown Pacers this summer.
"Coming back here would be a lot of pressure, but I think it would be good for the fans," Gordon told the Indianapolis Star.
He would become that squad's best shooter since some guy named Reggie retired in 2005. Many GMs will pursue this 23-year-old prodigious talent.
If I were stuck in that Big Easy mud, with 29 other owners decrying a neutered Dell Demps for absorbing salary, I would beg management to show some mercy and not match any offer that might come across the desk.
The league must complete a Hornets sale pronto.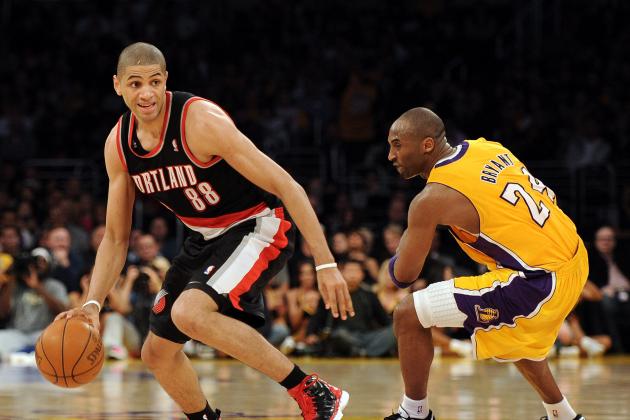 Harry How/Getty Images

2011-2012 Salary: $2.2 million (23)
Key Current Stats: 1.1 steals per game and 1.1 blocks per game
Status: Restricted ($3.2 million qualifying offer)
I put six restricted free agents on this list because I think there is a legitimate shot one or two of them wear a different uniform come 2012 opening night. Batum anchors this directory more out of fantasy than any citable source. GMs hide amongst the greenery like jungle cats, waiting for the just the right moment to pounce on saliva-inducing prey.
If Portland is not sure it wants spend big to keep Batum, it better understand that a host of challengers will attack the way determined predators do.
If you're GM of any team other than the Heat and Blazers and you don't dream of this guy on your roster, consider resigning immediately and schedule a mental health examination.
He shoots, he defends, he hustles and, at 23, he would seem to have a lengthy career ahead. He drilled nine threes in a recent Portland win and has mastered use of the baseline as a pathway to a mammoth slam.
The Scottie Pippen comparison was premature and doltish, but a place on the next-lowest tier is no insult.
Batum must stay healthy to continue his ascension to stud standing, but his production makes that required faith worth a front office's gamble.
One substantial reason to consider the possibility the Blazers might not show him the money and match: owner Paul Allen's disturbing, puzzling flip-flop during intense labor negotiations.