50 Sweetest-Looking Retro Jerseys in NBA History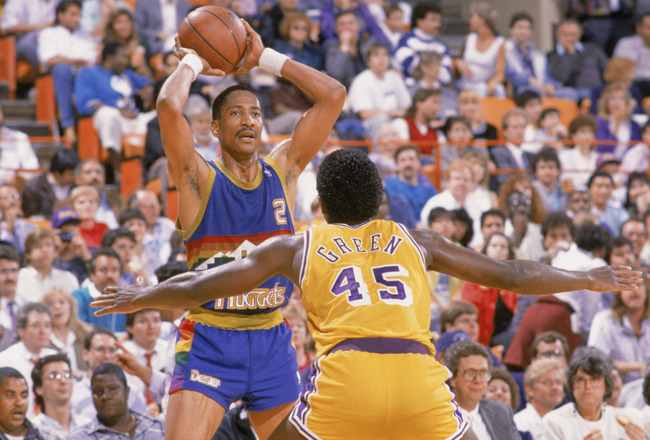 Mike Powell/Getty Images
In the NBA, there are numerous things a player can do to customize his look to make him more recognizable.
Allen Iverson had his arm sleeve, Rip Hamilton has his face mask and Kurt Rambis, James Worthy and Kareem Abdul-Jabbar had sports goggles. However, most often the thing that makes a player most recognizable is the jersey he wears.
The player that is bigger than the jersey becomes the jersey. He is the reason the jersey is memorable, and he is the one that becomes associated with the jersey.
It's a good reason that teams change their jersey styles so often, because players so often become associated with certain jersey styles, and when they leave, teams feel the need to change to start a new era.
I've taken a look and found the most iconic and coolest-looking jerseys worn over the years and found the players most often associated with them.
Keep Reading