NBA Trade Talk: 5 Big Trades That Would Make the League Better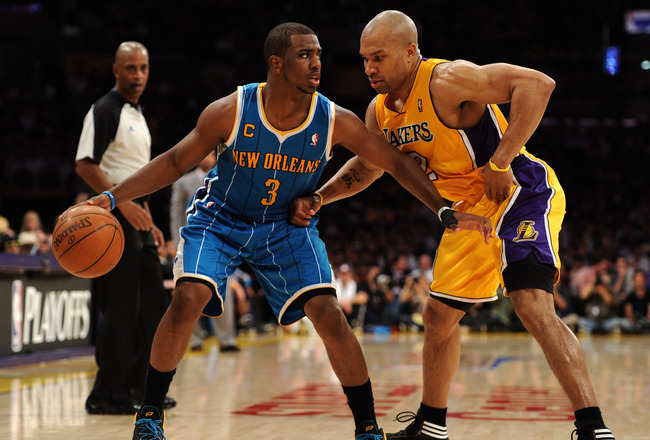 Harry How/Getty Images
As we patiently await the end of the lockout and for a new Collective Bargaining Agreement to be reached, all we can do is ponder what could be once a new NBA season finally occurs.
While not quite as dynamic of a free agency as last season which saw the likes of Amar'e Stoudemire, LeBron James, Dwyane Wade and Chris Bosh (with the last three all conveniently joining the same team) just to name a few, this offseason features many players who are very likely to be moved as they are in the final years of their contracts.
Here are five big trades that if pulled off would be to the benefit of the entire NBA…
5) Dwight Howard to Lakers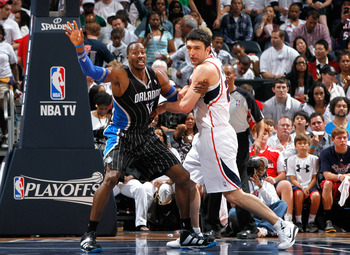 Kevin C. Cox/Getty Images
The Lakers would make an ideal home for Dwight Howard. While Andrew Bynum is an excellent center, he is not quite the star that Howard is. The Lakers appear to have taken a step back since their championship year in 2009-2010. With Kobe Bryant aging, the Lakers will need to upgrade their roster if they hope to contend.
Enter Dwight Howard. With Kobe Bryant, Pau Gasol and Dwight Howard, the Lakers would have a "Big Three" of their own to rival that of the Miami Heat, and would become instant favorites to return to the NBA Finals.
4) Dwight Howard to Celtics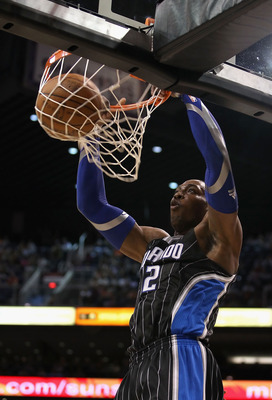 Christian Petersen/Getty Images
While upgrading the Lakers would improve the league by supplying another three-headed monster to contend with the one in South Beach, it appears that many fans last season were rooting for either Boston or Chicago to snatch the title away from the Heat.
The Celtics were an excellent team in 2010-2011, but they were not able to overcome the Heat in the postseason and the center position became one of their most glaring weaknesses.
However, it is possible that Superman may be making his way to Boston. Howard surely would like to play for a contender and Boston would give him that opportunity. In Boston, he would fit in perfectly, replacing the void left by the departure of Kendrick Perkins. This trade would be excellent for the league as, let's face it, everybody hates the Heat and would be rooting for a team in the Eastern Conference to knock them out of the postseason before they ever reach the Finals.
3) Andre Iguodala to Nuggets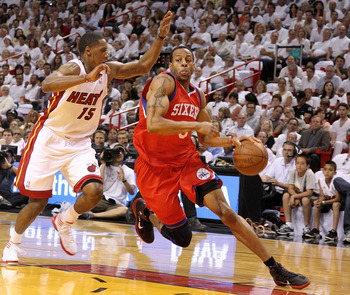 Mike Ehrmann/Getty Images
It has become blatantly obvious that Andre Iguodala is going to be traded, but the question remains as to where. While a multitude of teams have surely taken interest, it is in Denver where Iguodala would be most beneficial to the league.
The Denver Nuggets have been close many times, but have yet to win a championship. When they lost their superstar Carmelo Anthony, many believed their window of opportunity had closed. But Denver proceeded to play very well and improved with Anthony's absence. The team is very deep and has enough talent to continue to remain in contention.
With Andre Iguodala, Denver could have a player to slide into small forward who would be very beneficial to the entire team. Iguodala's defensive abilities would be invaluable and his fine passing skills could help turn Denver once again into one of the finest teams in the NBA, adding competition to the Western Conference and making for an exciting postseason.
2) Andre Iguodala to Clippers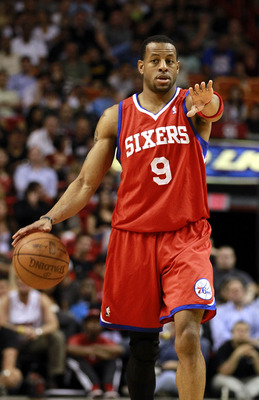 Marc Serota/Getty Images
If not Denver, it is my belief that Iguodala to the Los Angeles Clippers would be even more beneficial to the league.
Everyone was mesmerized by the breakout performance of rookie Blake Griffin, but the saddest part of it is that Griffin is playing on a losing team with virtually no chance of making the postseason.
But with Iguodala, the Clippers would be further improved and could potentially squeeze into the playoffs. Iguodala's passing abilities, lockdown defense and ability to drive hard to the basket would be useful additions that could potentially even improve the play of Griffin.
And besides Griffin, Iguodala may gain more recognition for his solid play and be recognized as a star, which would of course be further beneficial to the NBA.
1) Chris Paul to Knicks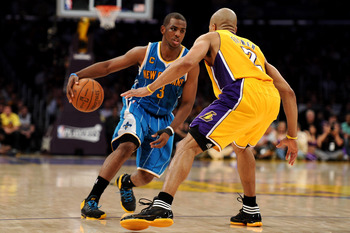 Harry How/Getty Images
And finally, Chris Paul to the New York Knicks would be the best trade that could possibly happen to the NBA.
As a superstar at point guard, Paul would join the ranks of Amare Stoudemire and Carmelo Anthony. The trio would form a "Big Three" in the Eastern Conference and could challenge the Miami Heat for Eastern supremacy.
And most importantly, it is worth noting that this Big Three would be in New York City. Let's face it; New York is the Big Apple, the place to be and a huge market. The success of the Knicks would reflect well on the entire league and be easy to market internationally as well.
Therefore, CP3 would be doing the entire NBA a huge favor by signing with the New York Knicks and taking his talents to Manhattan.
Keep Reading