Chris Paul : Why He Will Never Play a Game for the New York Knicks
August 26, 2011
For a team that dominates so little off the court, it's amazing how much New York's Knicks can dominate the off-court discussion. First, from the day that LeBron James donned a Yankee Cap to the day of the "Decision" there was dead certainty of him becoming a Knick. 
That Amare Stoudemire was going to win the MVP because he was "making the Knicks relevant again," was far and away the lowest bar ever set for an MVP candidate. Gradually, as the Knicks clamored to stay above .500, that conversation began to fade.
Then came the "Carmelo Anthony" trade rumors which were on again and off again. Then when it was finally completed they were immediately compared to the far more talented and capable duo of LeBron James and Dwyane Wade.
After being quickly spirited from the playoffs by the Boston Celtics, the rumors, begun the year before after a Chris Paul toast and Anthony's wedding began to dominate the headlines and rumor mills once again. 
Chris Paul was going to force a trade to the New York Knicks once again.
Yes, it's only a matter of getting the lockout completed before it's done. The fans and bloggers have it all worked out. The only thing is no one asked Glen Grunwald, general manager of the Knicks. No one asked Dell Demps, general manager of the Hornets. Most importantly, no one asked Chris Paul.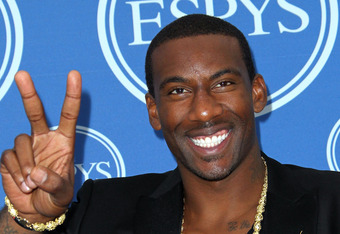 Now let's right away point to the giant distinction between the Knicks pair of stars and the Heat's trio. It's just about dollars. In the year 2013 (the year in which any new contract Paul signs) Anthony and Stoudemire will combine to make 39 million dollars. 
The top two heat players on the other hand will make about 35 million dollars. That's a difference of two million dollars per player. Furthermore, Wade actually makes about a half million less than the other two. 
Or, another way of looking at it, the big three make only about 13 million more than the big two. So then, that leaves one or two certainties. Either Chris Paul is going to have to take significantly less money than Stoudemire and Anthony or there is going to be very little money to sign everyone else.
In Miami that was more amenable for the stars to take less money. First, they all did and second there's no income tax. New York, on the other hand, has the sixth highest tax rate in the country.
Look, even if you cut it in half and speculate that Paul would sign for just 11 million, making about half of what the other two make, then that would only leave about 13 million to sign the other nine players needed to fill out the roster.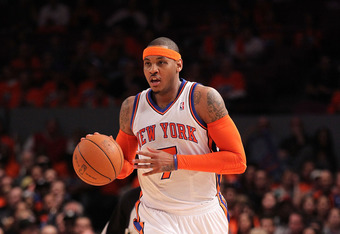 That leaves a million and a half per player. Now before you start arguing Bird Rights and the like, don't get ahead of yourself. That 63 million dollar offer to the players is a "flex cap" with a hard ceiling. They are offering a higher cap if it's hard. 
No one really knows what the new Collective Bargaining Agreement is going to look like. If we did, the lockout would be over. I think it's safe to say though that the days of 70 and 80 million dollar teams is over. 
Will the players get a little more than 63 million? Perhaps or perhaps not, or perhaps it will just be about how the cap works. Whatever it is though, there's going to be some kind of limit and the idea that it's going to work out even more in the players' favor right now is just ludicrous. 
I mean, it shouldn't need to be said, but apparently it does. There's just no way that any team, not the Knicks not the Celtics, not the Bulls and not even the Lakers, are going to be able to carry three max contract players and still have a decent team around them.
So even if the Knicks were to be able to miraculously sign Paul, they'd have to sort through whatever was left on the scrap heap of ring chasers that the Heat hadn't scavenged over before they could get enough minimum contracts to flesh out a roster. And there won't be any Mike Millers or Udonis Haslems on it either.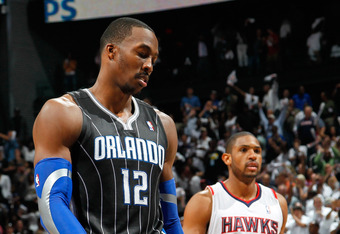 So, let's not assume that getting Paul is even necessarily a good move for the Knicks. Depth matters, and the Mavericks proved it last year.
While it may not be the best thing for the Knicks, it's probably not the best thing for Paul either, and not just on the money side, on the basketball side.   
Then there is what I can only call the inevitable "Boshing" that could easily incur. What I mean by that is that Chris Bosh's star plummeted this year as he went from being a number one guy to a number three guy. He wouldn't be "Batman" or "Robin." He would be Alfred. Who wants to be Alfred when they have the ability to be Batman?
While Paul is more of a distributor than a scorer, considering Anthony's style of play it wouldn't mesh well with Paul being a distributor. In some ways I could see where the team would easily be better with Paul and Stoudemire than it would be with Anthony and Stoudemire, but with the three of them together it's an odd stew.
I like ice cream and I like bratwurst, but I don't like bratwurst in my ice cream.
Paul is a facilitator that runs an offense with high precision. Anthony is an isolation player who seems to clog every play he's involved in. Yes, he's an outstanding scorer, but he's an offense in and of himself, not so much a component of one.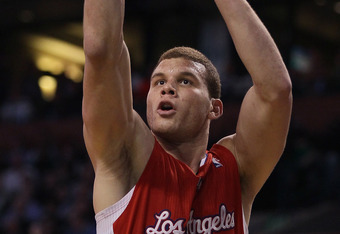 Witness the Nuggets improving in scoring after 'Melo was gone and there were no more "sticky hands." He ran 775 isolation plays last year. That's more than twice as many as Wade and over 50 percent more than James or Derrick Rose.
In other words, he runs it a lot, and by a lot that's my polite way of saying way too stinking much. The thing is Chris Paul probably knows this. If he goes to New York, he's got a good chance of spending his career watching Carmelo Anthony run isolation plays rather than running an offense. 
So yes, Paul did make a toast a year ago but let's be realistic, it was just a toast. He didn't sign a contract. Don't sign it for him. A lot of people are quick to argue that Paul would sign for less, but that's a bit like "spending other people's money" only it's more "making other people's money." 
Now, New York wants to pretend that it's the only game in town or that the only other places he can go are Atlanta and New York and then they dismiss Atlanta.
Yeah, Atlanta is not very realistic either. They've got that much right. That doesn't mean there's nowhere else to go though.
The way you make this superstar constellation thing work is that you go sign together with another player for less money on a team with a young nucleus and a ton of cap space. If you want to find a team that fits that mold, you need look no further than the second biggest city in the country.
The Lakers have owned the town for years, but imagine a scenario where Dwight Hoard and Chris Paul both sign and/or get traded to the Clippers. They have some expiring contracts and decent young players to trade away.
If they either trade him out or buy him out Mo Williams would free up another eight million. Then the Clippers' entire contract obligation would be less than what Stoudemire or Anthony make all by themselves.
In LA Paul could be Batman playing with Superman instead of being Alfred in New York. Throw in the Wonder Twins for good measure.  
It's easily conceivable that they could figure out how to sign both Howard and Paul to contracts, while keeping Blake Griffin and Eric Gordon.
Look if you have Paul and Gordon in the back court and Howard and Griffin in the front court, you can have Ryan Gomes, Willie Warren or Ronald McDonald as your small forward and you'd still have a winning team.
Chris Paul taking turns passing the ball to Dwight Howard and Blake Griffin for monster dunks, every once in a while deciding to spot up for a three or passing out to Eric Gordon would just be a nasty, nasty experience for any opposition.
The thing is though that would be Paul's team in the sense that he would really be running it. It's not hard to see Paul being able to record up assist numbers in the 20s with regularity with a team like that around him. 
Not only that, what would be even more historic than making the Knicks relevant again? How abut making the Clippers more relevant than the Lakers? If he led an LA takeover it would be huge. There would be no "again" attached to his accomplishment.
Yes, it can be very easily argued that from both a financial standpoint and a legacy standpoint that Chris Paul would be better off other places than New York. And if you want to argue endorsements, I think that Kobe Bryant has made the whole endorsement thing work in LA.  
Finally, why would New Orleans take the deal? While Landry Fields is a nice player and a big surprise, he's a very long way from Chris Paul, and he's about the best the Knicks have to offer, unless you want to say it's Tony Douglas, which let's just say, it doesn't matter. 
The fact is that the best the Knicks can offer is Fields and their 2013 first-round pick. They don't even have a 2012 pick. The Clippers meanwhile will have the Timberwolves pick, which will probably be at the very least, a top four overall pick and potentially the top overall pick, which that player alone would be worth more than Douglass, Fields or both.
So it can be easily argued that it would not be best for the Knicks, the Hornets or for Paul, from a financial level or from a professional level, for Paul to go to the Knicks. So can we please stop drinking the Kool-Aid, or should I say "Paul-Aid?"