Sacramento Kings 2011: Is Tyreke Evans Ready to Become an NBA Superstar?
August 24, 2011
It often seems that no one knows what Tyreke Evans' upside really is.
He has the potential to be good. That much is certain. But how good, and how soon he will ultimately get where he is going, is uncertain at best.
During his rookie year in Sacramento, Evans came strong out of the gate. He averaged 20, 5 and 5 (a fact that the Kings marketing department won't soon let you forget), and showed a tantalizing combination of size, strength and speed that left Sacramento's basketball-loving denizens wondering if Geoff Petrie had pulled off yet another draft day steal with the fourth-overall pick in 2009.
And then…2010. And injury. And an almost complete evaporation of efficiency from Evans' game. Sure, there were times when he still got his numbers. But then again he was surrounded by Beno Udrih and Francisco Garcia—I mean someone's got to get numbers, right?
In one short year the rap on Evans had gone from superstar in the making to well, he'll probably still be pretty good. He might not be Dwyane Wade, but no one is.
Truthfully though, public perception and debate over Tyreke's skill set has not always been based on reality. His skills may at times allude to a future not dissimilar from the best players in the NBA, but these glimpses are a mirage: Tyreke Evans is not a superstar.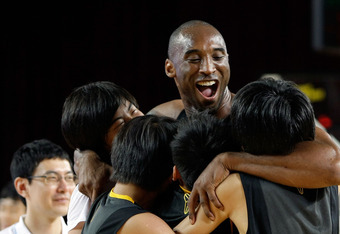 A superstar is a sports supernova. They are undeniable, unignorable forces that demand attention and relish perceived slights and challenges. On or off the court, you know a superstar when you see one. LeBron James, Kobe Bryant and Kevin Durant cannot be ignored because they will not let you ignore them. They command your undivided attention. Their physical basketball games are only part of this equation. Personality is an equal contributor.
Tyreke Evans simply doesn't have the personality of a superstar.
People will argue that there have been mellow, under-the-radar superstars in the NBA, and that a dominant personality is not necessarily a prerequisite for superstardom. In very rare instances, they are right.
Tim Duncan doesn't have a transcendent personality, yet his game has certainly matched this description. But Tyreke Evans isn't Tim Duncan.
Duncan came into the NBA with skills that were clearly on their way to elite-level production. Tyreke Evans did not.
Duncan's maturity and innate knowledge of the game also spoke louder than his words ever could. He commanded respect because if it was not paid to him, there were immediate consequences. The same cannot be said for Evans.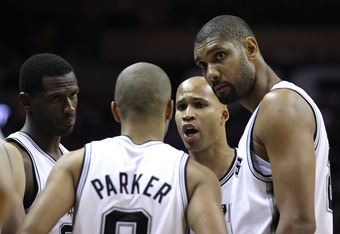 The quiet superstar in the NBA is the exception to the rule. For the most part, players with great ability and non-superstar personalities fall more into the Joe Johnson or Brandon Roy circa 2007 mold—very good players who aren't quite on the elite level of the game's best.
Tyreke Evans is still young, and his game is still developing. But superstars are instantly recognizable. The fact that there is even a debate over whether Evans can become a superstar is an answer in itself. If he could, we would have seen it.
Like I said, personality and skill play equal parts in determining a superstar. Clearly, I believe that Evans' makeup is not the stuff that superstars are made of. But what about his game?
There are two things a player can do on the court to reach superstar status in the NBA, and most legit superstars do both; they can either put up unbelievable stats year in and year out, or win at a remarkable rate. Unfortunately for Kings fans, Tyreke Evans has done neither.
Let's start with the stats, and what defines a superstar in terms of box scores and metrics.
To be a superstar, a player must outshine their competition noticeably. These aren't just the best players in the NBA we're talking about here, they are the best two or three players at every position.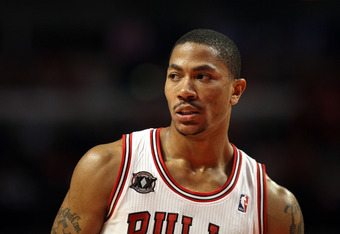 At shooting guard (or point guard, depending on where you see Evans' career heading), these top two-three were pretty clearly defined in 2010-2011:
Point Guard
Chris Paul: 15.9 PPG/9.8 APG/4.1 RPG/.463 FG%/23.76 PER
Derrick Rose: 25 PPG/7.7 APG/4.1 RPG/.445 FG%/23.62 PER
Shooting Guard
Dwyane Wade: 25.5 PPG/4.6 APG/6.4 RPG/.500 FG%/25.65 PER
Kobe Bryant: 25.3 PPG/4.7 APG/5.1 RPG/.451 FG%/23.94 PER
If you wanted to, you could throw Russell Westbrook in with the point guards or include LeBron James as a shooting guard, but for the sake of simplicity, let's all agree that these four players are elite, and at the very worst are the second or third-best in the NBA at their positions.
Now let's look at Evans' numbers from his best season as a pro, 2009-2010, when he won the rookie of the year award:
Tyreke Evans: 20.1 PPG/5.8 APG/5.3 RPG/.458 FG%/18.28 PER
Last season, he was significantly worse:
Tyreke Evans: 17.8 PPG/5.6 APG/4.8 RPG/.409 FG%/14.46
Even at his best, Evans has not been close to superstar status. Star status? Possibly. But superstar? No way.
Evans' 14.46 PER in 2011 puts him in a class with Jason Kidd and Shaun Livingston, not Derrick Rose and Chris Paul. In fact, even during his rookie campaign, Evans was much closer statistically to Lou Williams and Andre Miller than to the best in the game.
However no statistic is as important as wins. And Tyreke Evans has failed to produce those as well. There is no way that all of the Kings' ills can be placed on the shoulders of their best player, but he isn't without fault either.
Which brings me to the least tangible part of my argument: the eye test. Does watching Tyreke Evans play really conjure images of a future dominator?
Evans may have the raw talent to expose defenders seemingly at will, but his basketball instincts need honing. He will often use his explosive first step and strength to muscle past his defender, get into the lane and…well, do pretty much nothing.
See, getting past his defender and into the lane is only part of the equation, but it's the only part he's figured out. Once he's in there, finding himself subjected to quickly collapsing defenses, he doesn't quite know what to do. He isn't a visionary passer who can keep his dribble alive until he finds an open man. He doesn't have the athleticism to rise up and put the ball in himself. He just sort of…exists in the paint until he is bailed out by a foul or (more often) a bad shot or a turnover.
In a way, this aspect of Tyreke's game is a metaphor for his status as a potential superstar. He is halfway there. He has most of the ability it takes to reach his goal, but falls just short. And while his talent will carry him a long, long way, it will not carry him into the highest echelon of the game.
People will argue that Evans' potential has not fully been reached, that he has years of growth and development ahead of him, and in general I don't disagree. However, most players develop only into more evolved versions of what they already are. You are either a superstar or you aren't. You are either one of the best in the world, or you aren't.
Tyreke Evans will develop into a better version of what he already is: a very good player. But he isn't a superstar. If he were, we would have seen it by now.