2011 NBA Playoffs: 18 Reasons the Boston Celtics Win the NBA Championship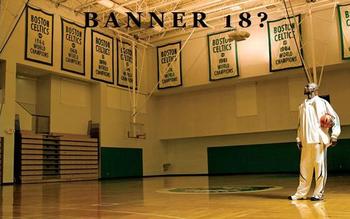 There is a constant push for everyone to "Go Green" in this day and age and rightfully so. The health and longevity of our world depends on our very ability to do just that.
The Boston Celtics of the National Basketball Association agree with that notion. They have taken the concept to a whole new level. They just went Green all over again.
In case you have not heard by now, Boston traded Kendrick Perkins along with Nate Robinson to the Oklahoma City Thunder for Nenad Krstic and Jeff Green. Green is the key player the Celtics received in the deal. He is one of the NBA's better prospects and there is a lot to look forward to with him as a member of the Boston Celtics.
The Celtics drafted Jeff Green fifth overall in the 2007 NBA draft. They proceeded to immediately trade Green along with Delonte West and Wally Szczerbiak to the Sonics (now the Thunder) for Ray Allen.
One NBA championship later, the Celtics have managed to not only a return of Jeff Green to the C's but also the second coming of Delonte West. Each of these players followed their own path back to Beantown and have different reasons to be going green in 2011.
Green was simply re-traded, this time back to Boston as stated previously. Delonte West's road back to the Green was a little more rocky.
West spent half the year in Seattle once he was traded to the Sonics in 2007 only to be traded to Cleveland that same year. He played for two and a half seasons as a Cavalier before being picked up by Boston after he opted for free agency post the 2010 season.
Most Celtics fans like the talents Delonte West and Jeff Green bring to the court and the team. Some people just don't like how the "Clovers" had to give up Kendrick Perkins to get Jeff Green back.
Rather than concentrate on whether the most recent deal was the right move for the Boston Celtics, let us focus on where they're headed in the future. To this dismay of Lakers fans, here are 18 reasons why the Boston Celtics will win the 2011 NBA Championship.
No. 1: Celtics & Lakers Rivalry Revived
It is no secret the Lakers, Celtics rivalry had died down a bit before 2007.
The Celtics had not been a great team since the '80s and the Lakers had been winning and catching up to Boston in total championships won with aid of Shaquille O'Neal and Kobe Bryant.
Now the Celtics have Shaq and have met the Lakers in the NBA Finals two of the last three years, each team winning once in those show downs.
The rivalry has been renewed. The fire is burning and hearts are pounding. The urge to win and be the best is boiling up inside the Lakers and Celtics players, and we as fans hope they get to meet again to see who wins the best of three and show who the true championship team really is.
No. 2: Celtics Show Ubuntu
According to Wikipedia the definition of Ubuntu is as follows...
"I am what I am because of who we all are."
A translation offered by Liberian peace activist Leymah Gbowee. Similar to a saying: A single straw of a broom can be broken easily, but the straws together are not easily broken.
This slogan is not just something the Celtics live by on the court but off of it as well. It has been molded into their frame, instilled into their minds and preached like sermon from the Bible by their coaches.
The Celtics really believe in each other and trust one another. They believe they are a family not just a team. Having that mentality helps them to play better as a team.
This can be observed by recognition of the fact that the Celtics lead the NBA in assists per game as a team, currently averaging 17.3 per game. At times the "Bo-Celts" are so unselfish, they have been accused of sharing the "rock" too much and have passed up some open looks.
There a worse problems a team can have and harder ones to overcome. The Celtics great chemistry combined with their great talent make up reason No. 2 and are clear indicators that the Celtics have what it takes to win their 18th championship in 2011.
No. 3: "The Truth," Captain Paul Pierce
"The Truth" is Paul Pierce, the Celtics Captain. This guy is so important to the Celtics and the city of Boston as a whole that he could make up reasons three and four why the C's will win it in 2011.
If we were to use both slots up on Paul, that would devalue the importance of his teammates. Paul Pierce would never want that because he isn't that type of player. He truly feels everyone needs each other and that every player's role has to be played as perfectly as possible to make the C's successful.
"I'm not thinking about points," Pierce says. "I'm thinking about wins. It's about roles, and that's my role."

As of Feb. 26, 2011, Paul Pierce is 30th overall on the NBA All-Time Scoring Leaderboard. He also ranks third on the Boston Celtics all-time scoring list with 20,979 career points. Here is a list of Paul Pierce's accomplishments to this point.
He is clearly a future Hall of Famer, and oh, he is playing alongside two other Hall of Fame first ballot inductees and one potential future Hall of Famer in Rajon Rondo. Pierce's game speaks for itself, and that is why he is reason No. 3 the shamrocks will stay lucky in '11.
No. 4: The Big Shamrock Has 4 Rings but Kobe 5
Shaquille O'Neal has won four NBA titles in his career. Four!
For most people that would be a dream come true and would make them feel like they accomplished their goals as a NBA basketball player and as a person. Not Shaq.
I'm sure he feels it is a great feat. Yes, O'Neal has won four championships, but Kobe Bryant has won five!
The video to your left shows just how much Shaq cares about beating Kobe in total championships won.
This video was taken in a club after the 2007 Celtics victory over the Lakers in the NBA finals. Shaq was quoted as rapping that, "Kobe can't do it without me...Kobe how my ass taste."
At that time Shaq was leading Kobe by one ring at a tally of four to three. However, after winning back-to-back championships the past two years, Kobe has taken the lead and Shaq is not happy about that.
In fact, the Big Aristotle signed a two-year deal worth roughly $3 million with the Boston Celtics, this offseason when he was openly seeking $10 million elsewhere. He did this because the Celtics are the Lakers biggest rival.
He wants a chance to beat Kobe head-to-head in the Finals, in a classic Lakers/Celtics matchup that would forever determine who is the superhero and who was the sidekick.
It would legitimize himself in the eyes of the media and in his own mind. He does not want to finish second fiddle to Kobe whom he has had highly publicized feuds with in the past.
Also, with the recent trade of Kendrick Perkins he would win the tying championship as a starter. Therefore, he could not be looked at as just a role player but rather as a key element of the championship victory. He would simultaneously stick it to those out there who prematurely labeled him as old and washed up.
No. 5: Kevin Garnett, Passion, Pride & Glory
Words can't explain Kevin Garnett.
He is known for his intensity and passion. Some can't understand it while others seek to copy his lead. Hate him or love him, one thing you cant' deny is K.G. is one of the greatest players of all time.
His passion and love for the game are admirable. His fire and heart are heroic. His leadership skills and ability to motivate his peers around him to reach the team's ultimate goal(s) are second to none.
K.G. is currently ranked 22nd on the all-time scoring leader board and 20th on the all-time rebounding board in all of NBA history. Kevin Garnett is reason No. 5 the Celtics will win this year's championship.
No. 6: Celtics Determination, Heart & Discipline
I believe this video says it all. Yes, there are other teams' players in this video, but take notice of how many current Celtics players are involved in the makeup of this video (including the four, five, six championship audio segment).
Doc Rivers, the head coach of the Boston Celtics is also in this video. I bring these points to your attention to say this. The Celtics are determined and hungry after last year's loss in the NBA finals.
Sylvester Stallone sums it up the best in Rocky Balboa (2006) when he said, "You, me or nobody is gonna hit as hard as life. But it ain't about how hard ya hit. It's about how hard you can get it and keep moving forward. How much you can take and keep moving forward. That's how winning is done! Now if you know what you're worth then go out and get what you're worth. But ya gotta be willing to take the hits, and not pointing fingers saying you ain't where you wanna be because of him, or her, or anybody! Cowards do that and that ain't you! You're better than that!"
Determination is reason No. 6 why the Celtics will be victors this season.
No. 7: 2010 NBA Finals Game 7 Loss Not Sitting Well with Boston
Paul Pierce wasn't the only one disappointed the C's lost and isn't the only player/fan who wants another shot at the Lakers in 2011.
It may sound like this article is repeating itself but there is nothing worse than losing Game 7 to the Lakers if you are Boston Celtics fan or player.
The players more than anyone do not want history to repeat itself. That is why this is reason No. 7 the Celtics will not let history repeat itself in 2011, and they will come out on top instead.
No. 8: Jeff Green & Nenad Krstic Provide Spark on Offense
With the recent acquisitions of Jeff Green and Nenad Krstic, there is no denying the Celtics offense just got better.
Jeff Green is a talented prospect who will only get better with time and experience. Krstic is an offensive rebounder who has a good mid-range jump shot, something that was practically non-existant when Kendrick Perkins was on the floor.
Paul Pierce will now be able to get the rest he has needed because Jeff Green will be an adequate fill in when he comes off the bench, something Marquis Daniels was only able to do at times during his stay in Boston.
As outlined earlier, Jeff Green is new to Boston but already has much history with the Celtics. His presence on the court will provide the Celtics with the scoring threat off the bench they have so desperately needed but not had at their disposal thus far in the 2011 season.
His ability to play at the 3 (SF) and the 4 (PF) provides Doc Rivers with added flexibility in his lineup strategies. This talented young fellow wears number eight for the Boston Celtics and he and Krstic's offensive skills make up reason No. 8 the Celtics will get their pot of gold (championship ring) in '11.
No. 9: The Rondo Effect
Rajon Rondo gets better and better.
He is leading the NBA with 12.1 assists per game this year. His closest rival is future Hall of Famer Steve Nash. Nash, clocks in at 11.3 assists per game. Chris Paul leads the league in steals per game but not by much over Rondo. Paul is averaging 2.4 per game and Rondo 2.3 respectfully.
Scholars of the Celtics will tell you Rondo has gained confidence in his jump shot this year as well and is currently enjoying his highest 3PT percentage of his career, currently sitting at 32.3 percent. Rondo is still a terrible free throw shooter, especially for a guard, but his pros far outweigh his con.
Rajon Rondo, reason No. 9 why the Celtics win in '11.
No. 10: Defense Is the Backbone

K.G. Defense is the Backbone (Courtesy of NB.A.com)

The Celtics won the 2008 NBA Championship and appeared in the big show in 2009 when everyone thought they had no chance.
They found success and were able to get so far because as Kevin Garnett says, "Defense is the backbone."
It's always been about defense with the Celtics since the Big Three joined forces back in 2007. Many have said in recent days the Celtics just got worse on defense by trading Kendrick Perkins. That is true.
However, if you look at how the C's performed before Perk came back from his MCL/PCL tear, then you will see the Celtics still led the Eastern Conference with the best record and the fewest PPG allowed of any team in the NBA. Now that is defense!
If they continue to play defense like in 2007 when they finished No. 1 by allowing the fewest points per game out of any NBA team, then they will win the championship once again and return to their glory days.
No. 11: Glen "Big Baby" Davis Taking Charge
Glen Davis has emerged in 2011 as a top candidate for the Sixth Man of the Year Award.
Many reserves in the NBA score more than Davis, who is averaging 11.7 points and 5.2 rebounds off the bench for the Eastern Conference-leading Celtics. However, when you consider his hustle, his energy, his defense (he's among the league leaders in charges taken) and his importance to Boston's injured/trade deprived front court, you couldn't ask for a better backup.
Last year, Davis had 17.9 percent of his shots swatted away, according to hoopdata.com. Davis used that fact to motivate himself to get better.
"You've got to learn from that,'' Davis said. "That's not a good stat.''
Learn is exactly what Glen Davis has done. This season, his percentage of shots blocked has dived to 5.2, while his field goal percentage has jumped from 43.7 to 49.8.
No. 12: Ray Allen A.K.A. Jesus Shuttlesworth
Ray Allen surpassed Reggie Miller in 2011 to become the NBA's all-time 3PTM leader. He is also, 25th on the NBA's all-time scoring list. Ray appears to be a first ballot Hall of Famer once he retires.
Here is a list of some of Allen's greatest accomplishments as a player.
Ray Ray is reason No. 12 why the Boston Celtics will shoot lights out and be crowned champions at the end of the 2011 basketball season.
No. 13: Delonte West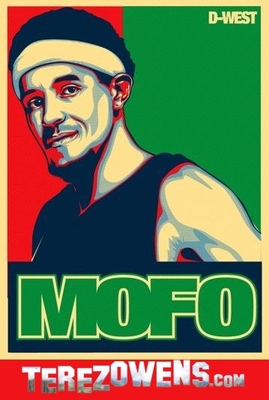 Delonte West is a key role player to have on your team and a great backup point guard if you are looking to push for a championship.
Oh, and did you hear, supposedly he had sexual relations with Lebron James' mother! Oh my what a MOFO.
If the Celtics want to beat Lebron and the Heat, getting inside his head by having Delonte on the team can't hurt. I know I would be livid if I found out someone I played ball with (or really anyone for that matter) slept with my mom. That's wrong on so many levels. Don't you agree?
West also recently came back from a broken wrist injury and should really boost the quality of the Celtics bench. On many teams, Delonte West and Jeff Green could be starters, but now they are coming off the bench as part of the second unit.
Basketball, like baseball is a very mental game and since that is the case and Delonte is in the head of the best basketball player in the Eastern Conference, he is reason No. 13 why the Celtics will overcome the Heat and then dominate the Lakers in the Finals to win number 18.
No. 14: Doc Rivers & the Celtics Coaching Staff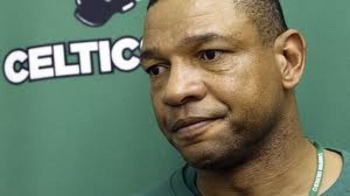 Doc Rivers is one heck of a coach.
He always has the benefit of having former Celtics greats around him to help with his decision making as well. This is something only the Lakers can really boast besides the C's.
For example, Danny Ainge is the President of the Boston Celtics, and he is a former Celtic great himself. You frequently see other legends such as Bill Russell, Tommy Heinsohn, Bob Cousy and Bill Walton around the team, and the current Celtics are always ready and willing to hear any pointers and/or advice they have to give.
All these great basketball minds packaged with the talented current roster gives us reason No. 14 to believe the Boston Celtics will finish strong this year and win it all.
No. 15: Tommy Heinsohn Will Take a Stroke If the Celtics Don't Win in 2011
Tommy Heinsohn, formerly No. 15 in his playing days, has always been known for his intensity and passion whether he was a player, a coach or a sports broadcaster.
His number 15 jersey was retired by the Celtics in 1965. I think if he were to play along side Kevin Garnett today, they would really feed off of one another.
Tommy, who will turn 77 on Aug. 26th of this year, is getting up there in age now and his temper and intensity could start taking a toll on his health. So, the Celtics will win out of care and compassion for the Celtic Hall of Famer. :P
No. #16: The Lakers Trail by Only 1 Championship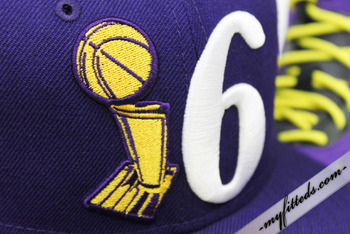 (Courtesy of the NBA and New Era)
Last years Game 7 loss is a constant reminder to the Celtics that they missed an opportunity to win the franchise's 18th banner and also that they allowed their biggest rivals the Lakers to take it from them and win the 16th championship of their own.
This was a hit to the Celtics ego and a reason for them to push forward and win the Finals this year.
No. 17: Seventeen Championships Not Enough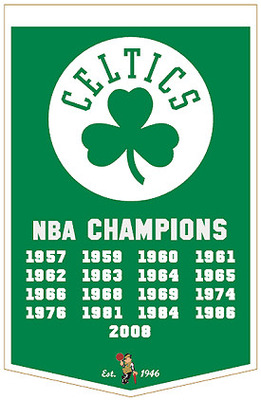 17 Championships (Most in NBA History)
The Celtics currently wear the NBA crown for most championships won in NBA History with 17.
They know their window may be closing as their "Big Three" veterans age. It is only a matter of time before their hunger and talent possibly depreciate to old age and injuries.
The time to win is now and the Boston Celtics players, and the front office know it.
No. 18: It's All About 18
The Boston Celtics are hungry after losing by four points in Game 7 of the NBA finals last year and seeing the Los Angeles Lakers win their second straight title, putting them one behind the Celtics all-time.
That is why it is all about 18!
Keep Reading

Boston Celtics: Like this team?