Ranking NBA's Top 10 Shooting Guards Entering 2013-14 Season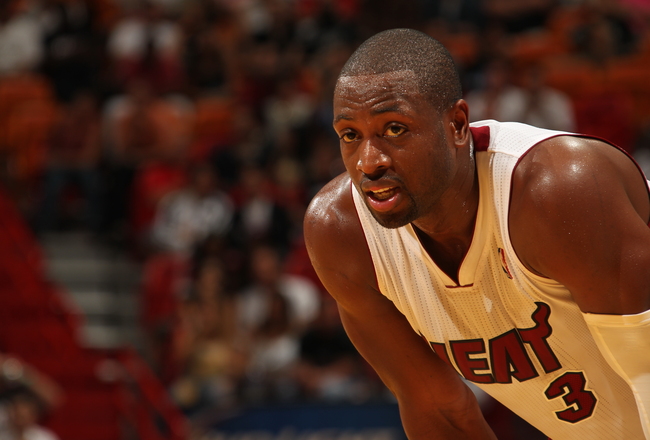 Issac Baldizon/Getty Images
Shooting guard has become the site of a premier positional battle in the NBA.
Dwyane Wade, James Harden and Kobe Bryant are all fighting for the top three spots among professional 2-guards, and their placement seems to vary from ranking to ranking.
Now, coming off the annual GM Survey rankings, it's time for you to see how they stack up in my book going into the 2013-14 campaign.
For the first time in 12 years, Kobe Bryant didn't finish in the No. 1 spot when the general managers were polled.
In fact, six players drew votes as the top shooting guard:
James Harden, 56.7 percent
Kobe Bryant, 20.0 percent
Stephen Curry, Kevin Durant, Paul George; 6.7 percent
Dwyane Wade, 3.3 percent
I won't bother sugarcoating it. That's just wrong.
While I won't reveal my own personal rankings quite yet—you'll have to read on for those—there are a couple of glaring errors.
There are not five players better than Wade at his own position. And Curry, Durant and George all play different positions. George's position is up for debate, but I consider him more of a small forward than a 2-guard. Curry and Durant just never play shooting guard, though.
Before I begin ranting even more, let's move on to the actual countdown from No. 10 to No. 1.
10. Bradley Beal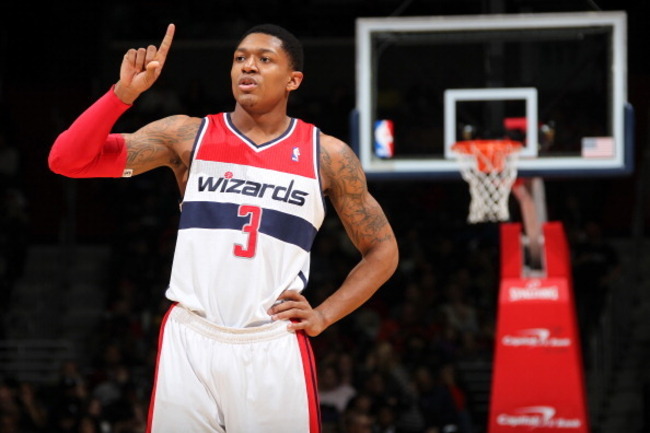 Ned Dishman/Getty Images
Team: Washington Wizards
Age: 20
Position: SG
2012-13 Per-Game Stats: 13.9 points, 3.8 rebounds, 2.4 assists, 0.9 steals, 0.5 blocks
2013 Preseason Stats: 20.7 points, 3.0 rebounds, 1.3 assists, 1.5 steals, 0.5 blocks
Bradley Beal is about to have a huge season.
After a standout rookie season in which he became the ninth first-year player in NBA history to connect on at least 38.5 percent of his three-pointers while taking more than four attempts per game, Beal is set to show off an even more well-rounded game.
He's looked like a future star throughout the preseason, and that's confirmed everything we thought we knew about him.
Between his athleticism and remarkably smooth stroke, Beal has the makings of a standout scorer, and it wouldn't be at all surprising to see him shatter the scoring figures he put up during his first go-around in the nation's capitol.
But even at just 20 years old, Beal will be defined by how far he can help carry the Washington Wizards.
Even after losing Emeka Okafor—possibly for the entire season—to a neck injury, the team has the playoffs set as the ultimate goal.
Thanks to the Beal and John Wall pairing in the backcourt, anything less will be a disappointment.
Honorable Mentions: Manu Ginobili, Kevin Martin, O.J. Mayo, Iman Shumpert, Dion Waiters
9. Klay Thompson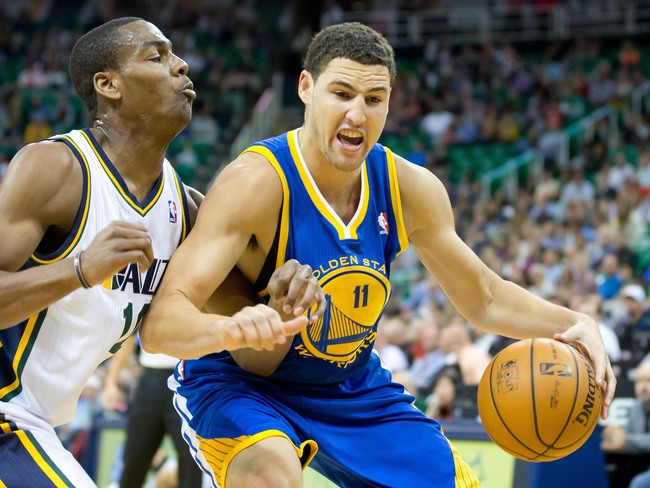 Russ Isabella-USA TODAY Sports
Team: Golden State Warriors
Age: 23
Position: SG
2012-13 Per-Game Stats: 16.6 points, 3.7 rebounds, 2.2 assists, 1.0 steals, 0.5 blocks
2013 Preseason Stats: 17.2 points, 2.2 rebounds, 1.4 assists, 0.6 steals, 1.0 blocks
Believe it or not, Klay Thompson is more than just a three-point shooter.
Yes, he's a remarkably effective marksman who could actually dethrone Stephen Curry as the top sharpshooter in the NBA (What? Blasphemy!) if his talented teammate becomes more of a facilitator than he's been in the past.
That probably won't happen, but Thompson is still going to make more triples in 2013-14 than all but a handful of players. If that.
Thompson's rise up the ranks of the NBA's shooting guards will be tempered only by his defensive presence.
The young 2-guard developed into a solid perimeter stopper throughout his latest campaign with the Golden State Warriors, but now he must become a team defender.
It's one thing to stop your own man and another thing entirely to have the defensive excellence to do that while still focusing on help defense and proper rotations.
8. Eric Gordon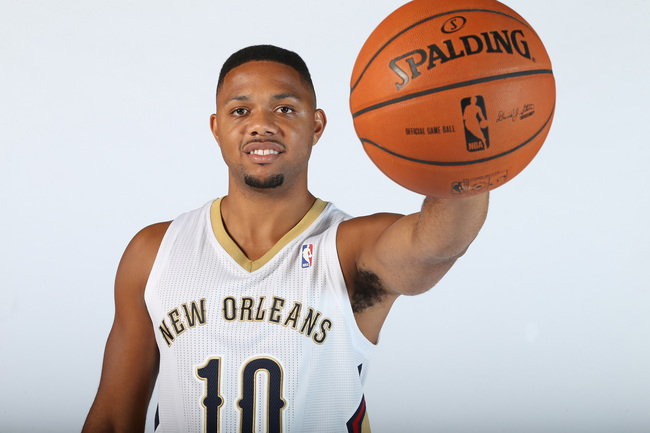 Layne Murdoch/Getty Images
Team: New Orleans Pelicans
Age: 24
Position: SG
2012-13 Per-Game Stats: 17.0 points, 1.8 rebounds, 3.3 assists, 1.1 steals, 0.2 blocks
2013 Preseason Stats: 18.5 points, 1.5 rebounds, 0.5 assists, 0.5 steals, 0.0 blocks
As Eric Gordon told John Reid of The Times Picayune, it's all about staying healthy: "It's just a good start from the previous years. The good thing for me is to stay healthy throughout the rest of the season and I'm doing that now."
Remember, we're only a few years removed from watching Gordon play for the Los Angeles Clippers and almost universally thinking to ourselves, "Damn, that guy's gonna be good."
Knee problems have plagued Gordon throughout his time in the bayou, but it's looking like he'll have a clean bill of health for the 2013-14 campaign.
And he's still only 24 years old, giving him plenty of time to make good on his massive potential.
Add in a clear state of mind—Gordon wasn't happy in the past, but the addition of former AAU teammates and close friends should change that—and it's readily apparent that this particular 2-guard is going to have the season we've expected for a while.
That preseason scoring average is no fluke, even if we're dealing with a two-game sample size.
Despite having to play alongside Jrue Holiday and Tyreke Evans, who fight for control of the ball, Gordon is going to threaten the 20-point barrier on a nightly basis thanks to his touch from the inside and the outside.
7. Joe Johnson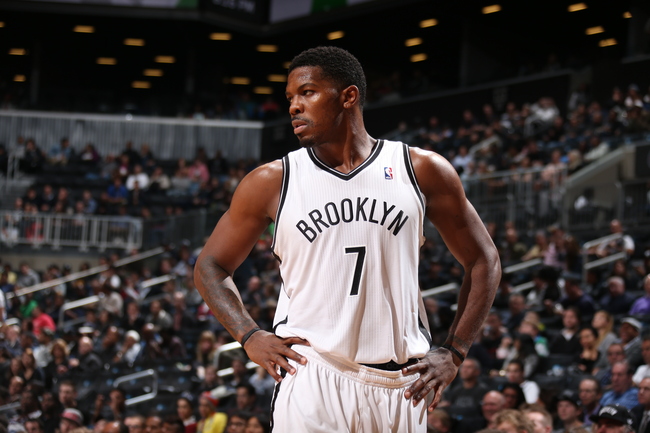 Nathaniel S. Butler/Getty Images
Team: Brooklyn Nets
Age: 32
Position: SG
2012-13 Per-Game Stats: 16.3 points, 3.0 rebounds, 3.5 assists, 0.7 steals, 0.2 blocks
2013 Preseason Stats: 8.6 points, 2.2 rebounds, 2.6 assists, 0.4 steals, 0.0 blocks
Joe Johnson is in an interesting position with the Brooklyn Nets.
On one hand, the 32-year-old hasn't started entering into an age-related decline at this stage of his career, and he's still talented enough to find himself in the top five players at his position.
But on the flip side of the coin, Johnson isn't going to get enough touches.
He has to share the ball with Deron Williams, Paul Pierce, Kevin Garnett and Brook Lopez, and it's one of those cases in which Jason Kidd might try to convince the refs to let the Nets play with multiple rocks so everyone can get some touches.
Johnson's role on the team isn't certain. Whereas he used to be the top perimeter stopper and go-to guy down the stretch, Pierce figures to take over both of those jobs, leaving Johnson as a glorified role player.
Still, he's just about as good as it gets in that category of players.
The days of viewing Johnson as a glamorous shooting guard who runs "Iso Joe" sets are long past, but that doesn't mean he'll be any less effective.
6. J.R. Smith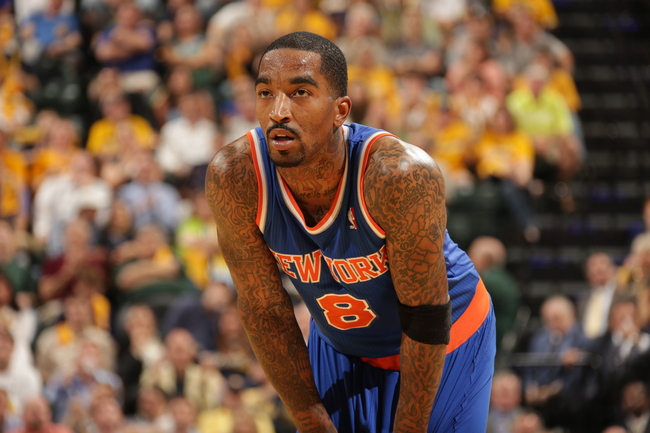 Ron Hoskins/Getty Images
Team: New York Knicks
Age: 28
Position: SG
2012-13 Per-Game Stats: 18.1 points, 5.3 rebounds, 2.7 assists, 1.3 steals, 0.3 blocks
2013 Preseason Stats: N/A
J.R. Smith might have won Sixth Man of the Year in 2012-13, but he's still fighting an uphill battle during his follow-up campaign.
Between his knee injury and the suspension that will kick in whenever he's healthy enough to play, Smith will be missing time and then attempting to emerge from behind the eight ball, climbing back into the rotation as he develops chemistry with his new teammates.
When healthy and ready to go, Smith is one of the better scorers in basketball.
He makes shots so tough that only Kobe Bryant thinks of taking them, and he looks like he doesn't even have to break a sweat in order to do so.
Inefficiency issues can occasionally pop up for him, but they're worth living with because he's become such a dynamic offensive player.
And now that Mike Woodson has ensured his head is screwed on straight, he's also developed into a plus-rebounder and a solid defensive asset.
Scoring will always be priority No. 1 for Smith, but at least he's contributing in other ways now.
5. Jimmy Butler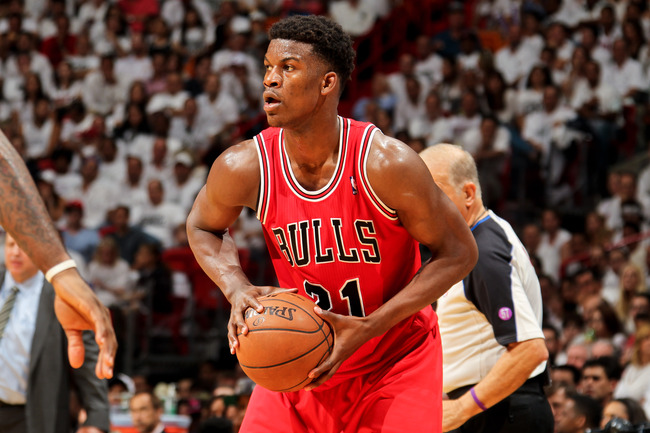 Issac Baldizon/Getty Images
Team: Chicago Bulls
Age: 24
Position: SG
2012-13 Per-Game Stats: 8.6 points, 4.0 rebounds, 1.4 assists, 1.0 steals, 0.4 blocks
2013 Preseason Stats: 10.3 points, 5.0 rebounds, 2.3 assists, 3.0 steals, 0.3 blocks
Jimmy Butler has struggled with his shot throughout the preseason, making 39.1 percent of his looks from the field and only 14.3 percent from beyond the three-point arc.
But remember, we're dealing with a three-game sample size.
I'm much more inclined to believe in the numbers he posted during the second half of the 2012-13 season, especially since they carried over into the postseason despite a vastly increased role in the offense.
Temper the offensive expectations a bit, but Butler should still be a standout contributor while playing alongside Derrick Rose.
His defense will inevitably earn him a low spot in the Defensive Player of the Year voting. Butler has no shot at winning the award—perimeter players don't typically draw first-place votes, much less perimeter players who aren't established studs on the less glamorous end—but he'll still get recognition for his lockdown abilities and knack for maximizing his physical gifts in Tom Thibodeau's system.
Maybe you've grown tired of all the Butler hype during the offseason, but think about it this way: It exists for a reason.
4. Monta Ellis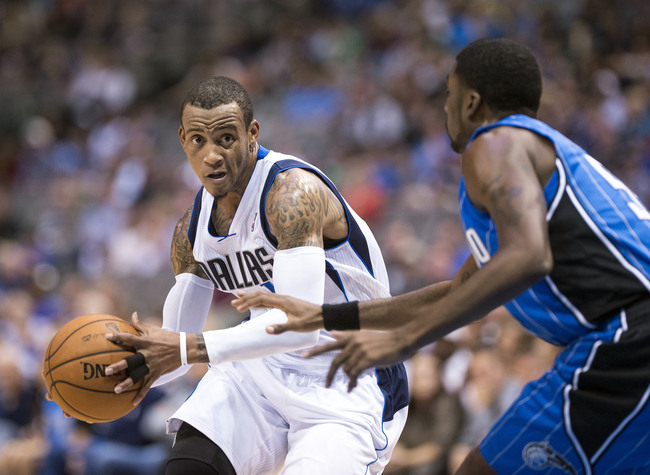 Jerome Miron-USA TODAY Sports
Team: Dallas Mavericks
Age: 27
Position: SG
2012-13 Per-Game Stats: 19.2 points, 3.9 rebounds, 6.0 assists, 2.1 steals, 0.4 blocks
2013 Preseason Stats: 11.0 points, 2.7 rebounds, 6.3 assists, 1.8 steals, 0.0 blocks
Monta Ellis has had an interesting preseason.
The new Dallas Mavericks acquisition has to change his playing style now that he's the clear No. 2 option. Dirk Nowitzki still gets to run the show, and Ellis needs to serve as more of a facilitator than ever before.
Over the course of six games, the 27-year-old 2-guard has made a much more concerted effort to pass the ball.
He's averaged 6.3 assists per game while spending just over 25 minutes on the court each contest. If you prorate that to 36 minutes, he's checking in at 8.9 dimes, which would leave his career-high of 5.9 assists per 36 minutes in the dust.
However, Ellis isn't shooting the ball more effectively.
He's connected on only 41.4 percent of his looks, and his three-point shooting percentage is a putrid 30 percent. At some point, Ellis must realize that he's not a perimeter shooter and act accordingly.
The shift has begun, and there are plenty of positive signs for the man who spent last year jacking up ill-advised shots for the Milwaukee Bucks.
But if he wants to maintain his lofty spot among the NBA's top shooting guards, he can't reverse course and become a gunner once more.
Developing into a true combo guard is more important than ever before.
3. Dwyane Wade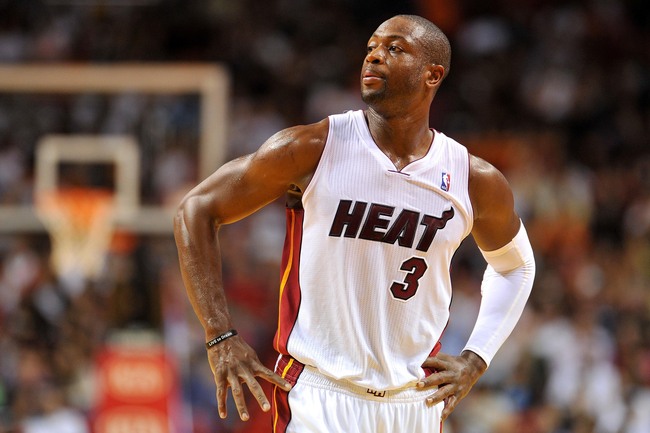 Steve Mitchell-USA TODAY Sports
Team: Miami Heat
Age: 31
Position: SG
2012-13 Per-Game Stats: 21.2 points, 5.0 rebounds, 5.1 assists, 1.9 steals, 0.8 blocks
2013 Preseason Stats: 15.7 points, 4.3 rebounds, 4.0 assists, 1.7 steals, 0.0 blocks
Now we've entered into the holy trinity of NBA shooting guards.
While Monta Ellis, Jimmy Butler and the rest of the players populating the top 10 are quality 2-guards, they fall well shy of Dwyane Wade and the two remaining guys.
Wade has looked healthy and ready to go during the preseason, exploding to the rim and shooting a remarkable 58.1 percent from the field.
Are the knee injuries a thing of the past?
The 31-year-old was clearly hampered by his joint problems throughout the Heat's last postseason run, but some OssaTron shock therapy appears to have alleviated his unfortunate malady.
And a healthy Wade is still one of the NBA's truly dominant players, capable of affecting a game with his scoring, facilitating, rebounding and defensive presence.
While he remains a premier talent, Wade's season is going to be less impressive than you might think.
The Heat are good enough that Erik Spoelstra can cut into Wade's minutes in an effort to keep him healthy for their inevitable postseason run.
You can expect per-minute excellence and a shooting percentage well over 50 percent, but it's not like Wade is going to play enough to suddenly resubmit his name as a bonafide MVP candidate.
2. James Harden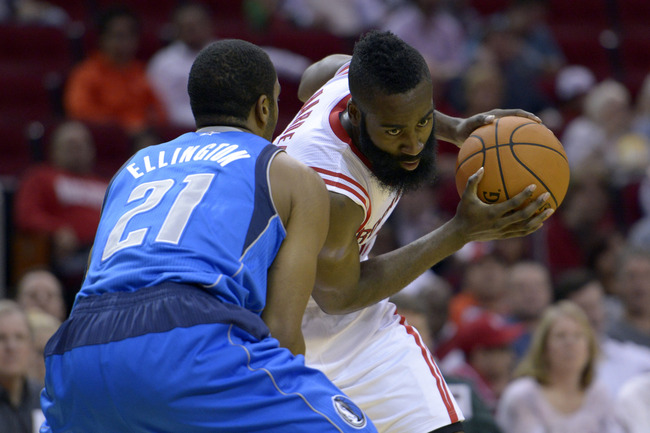 Thomas Campbell-USA TODAY Sports
Team: Houston Rockets
Age: 24
Position: SG
2012-13 Per-Game Stats: 25.9 points, 4.9 rebounds, 5.8 assists, 1.8 steals, 0.5 blocks
2013 Preseason Stats: 20.6 points, 3.0 rebounds, 3.2 assists, 1.4 steals, 0.2 blocks
"Yeah, I notice I am getting the best defender every night, rather than getting the second or third best defender on the wing. It is a challenge for me to be aggressive and make plays for my team on the defensive end, like creating opportunities, steals and thing like that."
That's what Harden told the Houston Chronicle's Reid Laymance on Oct. 22, and it's a great sign for the Houston Rockets.
There's no doubt that Harden is elite at a lot of things.
He's a fantastic offensive scorer, capable of lighting up the scoreboard both with his three-point shooting and his bursts to the rim. He's a tremendous distributor, especially when running pick-and-roll sets. He's even the owner of the best beard in basketball.
But no one would call Harden an elite defender.
He might make his opponents look elite while he's playing defense, but that's a completely different story.
It's telling that he's focusing on his biggest weakness, and the proof will be in the pudding throughout the 2013-14 campaign.
The only way he can complete the rise up to No. 1—despite what ESPN's NBA Rank and the annual GM Survey might say—is to start playing defense.
Not standout defense, but just good enough work that he becomes a league-average point-stopper.
And even that will take a lot of concentrated effort.
1. Kobe Bryant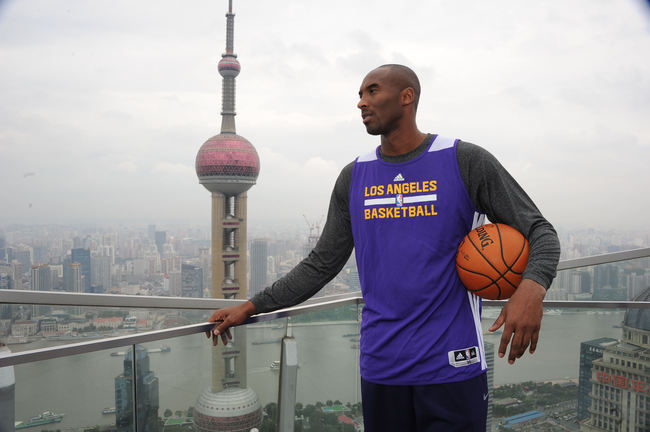 Andrew D. Bernstein/Getty Images
Team: Los Angeles Lakers
Age: 35
Position: SG
2012-13 Per-Game Stats: 27.3 points, 5.6 rebounds, 6.0 assists, 1.4 steals, 0.3 blocks
2013 Preseason Stats: N/A
Kobe Bryant might be fighting to return from an Achilles injury without missing too many games. His Los Angeles Lakers might be primed for a down season, rather than competing for a top spot in the Western Conference like James Harden's Houston Rockets.
And yet, it doesn't matter.
This is still Kobe we're dealing with, and he's more motivated than he's been in a long time.
Does "1225" ring a bell?
As soon as he's healthy to play, Kobe will resume the level of play he achieved throughout the 2012-13 campaign, and his two-way presence pushes him ever-so-slightly ahead of Harden.
Yes, the knocks on the Mamba's defense are accurate, and he's not reaching the All-Defensive status that he did in the past.
However, Kobe can still be a lockdown individual defender when he wants to exert that type of energy. His ball-watching habits are atrocious, but at least he excels in one facet of the defensive game.
Plus, you have to consider roles.
Statistically, Harden is indeed better than Kobe. I'm not going to deny that.
But the advantage possessed by the bearded shooting guard is slight enough that the roles can reverse course.
While Harden's numbers stem both from his status as the No. 1 option and the Houston system, Kobe occasionally functions as the No. 1, No. 2 and No. 3 guy, and defenses react accordingly.
He's still the standard at shooting guard going into the season, but that doesn't mean his grip on the title is safe.
Anything but safe would be more appropriate.
Keep Reading