Best Excuses for Each Team Who Missed the NBA Playoffs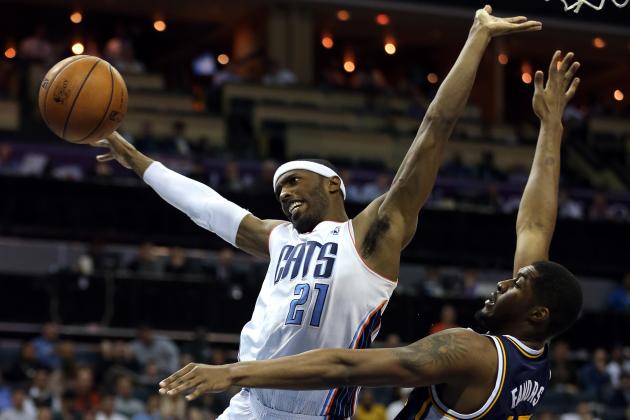 Streeter Lecka/Getty Images

Unfortunately, only 16 teams make the NBA playoffs each season, some more worthy than the rest. The other 14 teams miss the mark due to some circumstance, such as coaching, injuries, lack of talent and possibly a combination of these and more.
Fans love to point fingers and come up with excuses for why their teams did not make the playoffs. This article does exactly that. The Miami Heat obviously made the playoffs due to their star power, but did Dallas miss the playoffs because of Mark Cuban? Did Toronto miss the playoffs because of Rudy Gay? What happened to the Portland Trail Blazers?
Begin Slideshow

»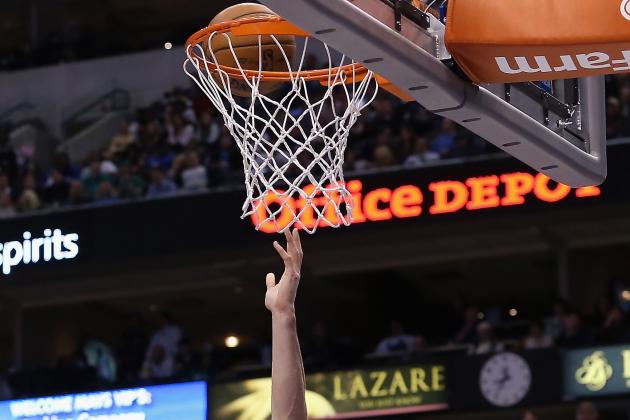 Ronald Martinez/Getty Images

The Dwightmare may have shifted cities to Los Angeles, but there was a crater left behind in Orlando thanks to the mercurial center's departure.
Don't get me wrong, general manager Rob Hennigan, did a great job of getting back value and talent for Dwight Howard. Nikola Vucevic, Moe Harkless and Arron Afflalo are three very nice pieces moving forward. Unfortunately, Howard's departure is the main reason the Orlando Magic missed the playoffs.
Howard was the franchise, but he completely alienated Magic fans, teammates and management before finally forcing his way out of Jam-land-o. Magic fans have to be ecstatic about their future, but have every right to blame this tumultuous season on Dwight Howard.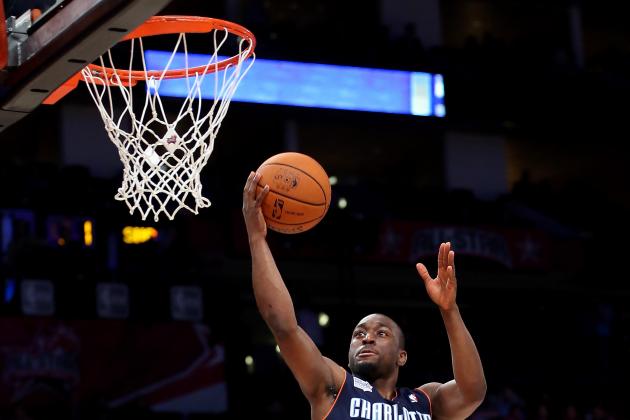 Ronald Martinez/Getty Images

Despite a relatively promising start for the Charlotte Bobcats, the season ended much like the previous ones, with Charlotte finishing with the second-worst record in the league. Where should the blame go? Michael Jordan.
There is no excuse for the Bobcats' overall lack of talent. While Michael Kidd-Gilchrist and Kemba Walker look like keepers, the rest of the roster is simply not up to par.
Jordan's tenure in Charlotte has raised too many questions and yielded few answers. Luckily for Charlotte fans, Rich Cho is a quality executive who seems to have a plan for the Bobcats, despite hiring Mike Dunlap and firing him 12 months later.
Jordan needs to develop a franchise that has been an enigma for years and transform the product on the floor into one fans can get behind.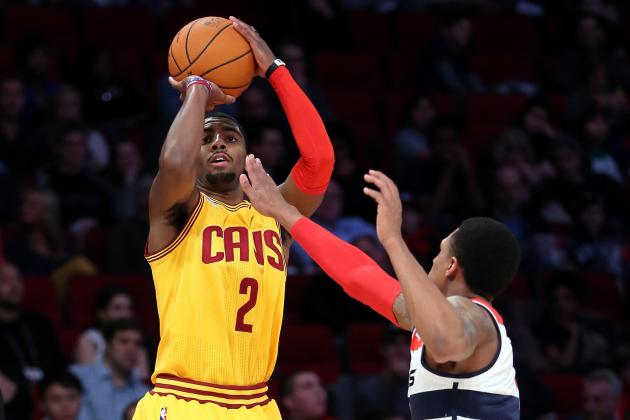 Ronald Martinez/Getty Images

To be honest, if Anderson Varejao had been healthy all season long, the Cleveland Cavaliers still would not have made the playoffs, but he certainly would have been an intriguing trade piece at the deadline. Unfortunately, Varejao played in only 25 games due to complications from a blood clot in his right lung.
However, Varejao's injury was not the only one to derail the Cavs' season. Kyrie Irving, Dion Waiters and Omri Casspi all missed significant time this season. Waiters played in the most games at 61.
Injuries are certainly one of the reasons the Cavs did not come close to the playoffs. Regardless, a healthy Cavs squad with a few additions could certainly have competed with Milwaukee. Perhaps next season Cavs fans.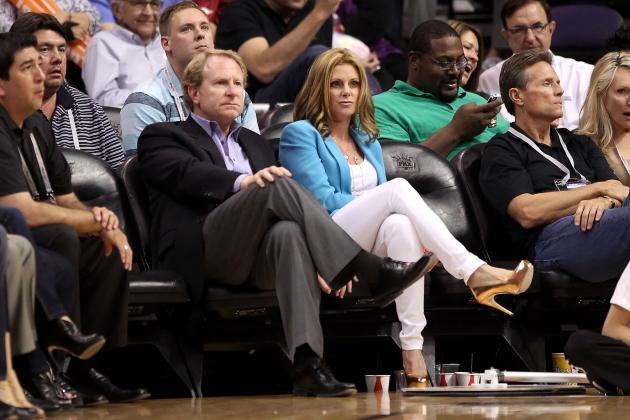 Christian Petersen/Getty Images

Any Phoenix Suns fan will tell you the demise of this franchise can be dropped on the shoulders of owner Robert Sarver. Look, I am THE biggest University of Arizona fan, but seeing an alum of the university consistently torture an in-state fanbase is criminal.
The facts are on the table. He traded away an All-Star team of draft selections and picks for cash and over-the-hill players. Some names on this list include Luol Deng, Rajon Rondo, Marcin Gortat and Nate Robinson. I'm sorry you had to see that list again, Suns fans.
Sarver's cluelessness is frustrating, and while he foolishly allowed his management team to sign Michael Beasley to a long-term contract last season, at least he had the foresight to hire Celtics assistant general manager Ryan McDonough to direct his franchise. Hopefully Sarver stays out of his way.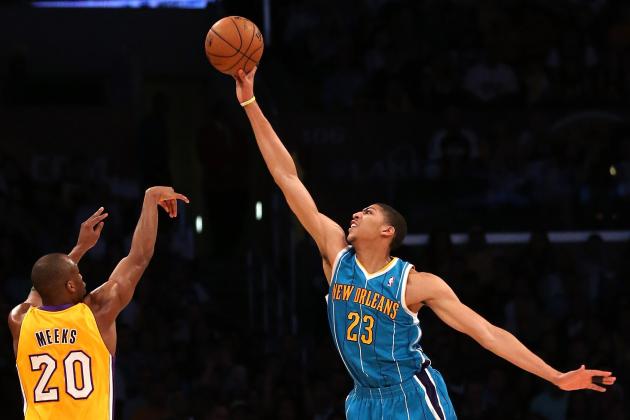 Stephen Dunn/Getty Images

Perhaps the most logical reason the New Orleans Hornets/Pelicans did not make the playoffs this season is the hand of David Stern. Keep in mind, I was overwhelmingly in favor of his decision to thwart that horrendous Chris Paul trade.
When someone owns a franchise and they are attempting to sell said franchise, the last thing anyone would do is acquire long-term assets like Luis Scola, Lamar Odom and Paul Gasol. A potential buyer wants the books clear, the flexibility to make his own decisions in the future and young players or draft picks to build a franchise.
Still, had Gasol, Odom and Scola been dealt to New Orleans, there is no telling how close they might have come to making the playoffs. Still, Stern's logical and rational decision to cancel the trade not only resulted in the franchise being sold and kept in New Orleans, but allowed Anthony Davis to show up and give fans hope for the future.
Ethan Miller/Getty Images

Can I fill this entire slide with three words? THE MALOOF BROTHERS! You thought Robert Sarver was bad, try being a fan of the Sacra-wait-are-we-moving-to-Seattle-or-Las-Vegas Kings.
Not only has the franchise been pushed out to sea on a raft because of the uncertainty of where they will be playing every season, but the roster is a complete mess. DeMarcus Cousins, possibly one of the most talented bigs in the entire league, is suspended or fighting with the coaching staff every other month. Tyreke Evans, who had one of the most impressive rookie seasons ever, has not improved.
Furthermore, the decisions by former president of basketball operations, Geoff Petrie, were mind-boggling. Yet, he was allowed to make key decisions since the 1994-95 season. Remember when the Kings were battling the Los Angeles Lakers for the Western Conference each year? That seems like eons ago.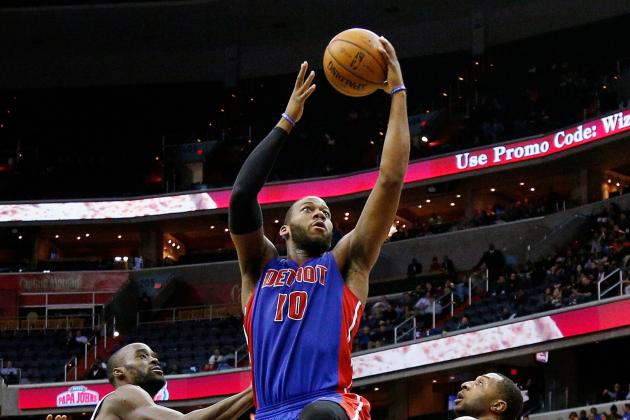 Rob Carr/Getty Images

The summer of 2009 still haunts Detroit Piston fans. It certainly still haunts Joe Dumars, who spent $90 million and all of his cap space on Ben Gordon and Charlie Villanueva. A summer that was supposed to allow the Pistons to re-tool and compete in the Eastern Conference turned into a ball and chain.
The Pistons are still trying to overcome that offseason and look to be on track thanks to the previous three drafts, which saw Dumars select Greg Monroe, Brandon Knight and Andre Drummond. The future is extremely bright, but the summer of 2009 is one of the main reasons why the Pistons have yet to make it back to the playoffs.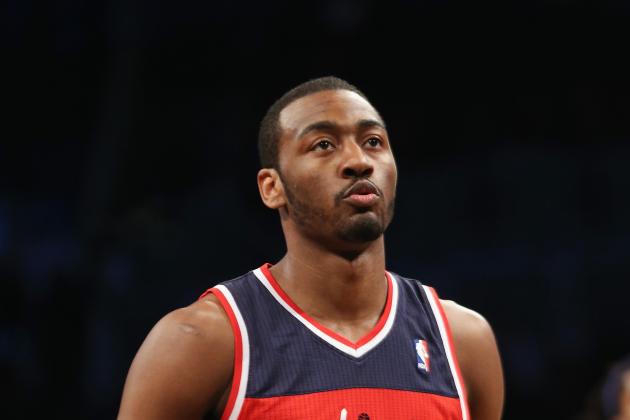 Bruce Bennett/Getty Images

The 2012-13 season began horrendously for the Washington Wizards. The team started out losing its first 12 games, which set a franchise record. The main reason why Washington was unable to compete was because of a leg injury that kept John Wall out until Jan. 12.
When Wall returned, the Wizards began winning games. Wall, who had been criticized the previous season because of his lack of development, looked like a new player. He posted career-high shooting marks and morphed into the star lead-guard the Wizards hoped he would become. His injury ruined the season before it even began.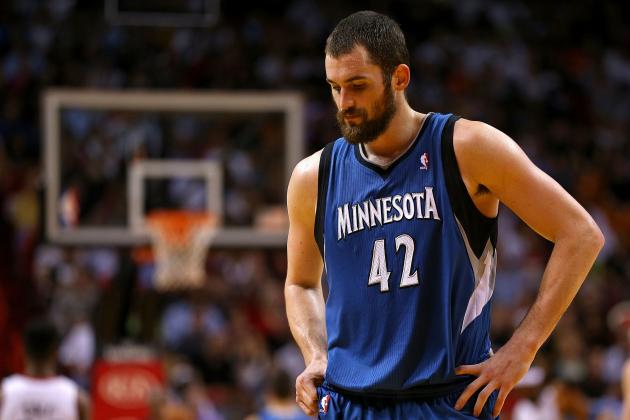 Mike Ehrmann/Getty Images

Although I would love to pay tribute to one of Bill Simmons' famous lines, "KAAAAAAAHHHHHNNNNNN," I will refrain. In fact, this might have been the most talented Minnesota Timberwolves team since 2003-04, when they finished with the best record in the Western Conference.
What happened? Well for one, Kevin Love played in 18 games. Other than the Chicago Bulls not having Derrick Rose the entire season, Love's injury had the biggest impact on his team. Additionally, Brandon Roy collapsed again, Chase Budinger was lost for the year after 23 games, Ricky Rubio played in only 57 games and neither Andrei Kirilenko nor Nikola Pekovic made it through 65 games.
That is a lot for one team to overcome during a season. Expect them to bounce back next year.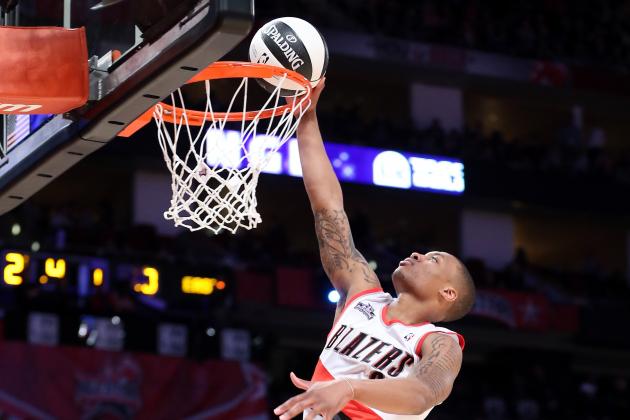 Ronald Martinez/Getty Images

Talk about collapsing down the stretch. The Portland Trail Blazers were in the hunt for one of the final three playoff spots out West with four weeks to play. What happened? Portland went 2-13 to close out the season.
Sure Damian Lillard had a phenomenal rookie campaign, playing over 3,000 minutes and breaking Steph Curry's rookie record for three-pointers made. Heck, LaMarcus Aldridge even made his second All-Star Game.
Still, the overall lack of depth and a late-season skid derailed the Blazers' playoff hopes.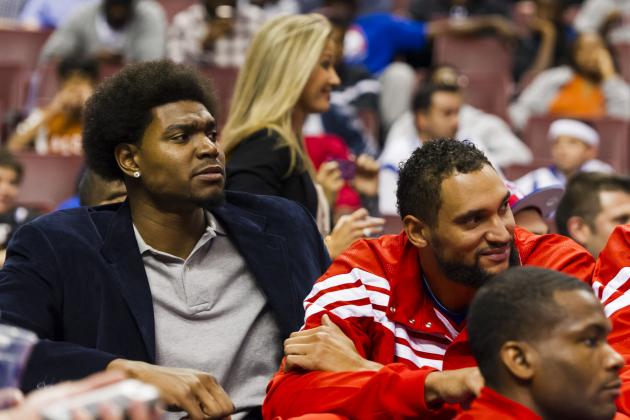 Howard Smith-USA TODAY Sports

Last season the league was graced with what was called the "Dwightmare" or "Dwightmageddon." This year, the Philadelphia 76ers had their own disastrous run-in with a center.
Andrew Bynum missed the entire season after re-injuring his right knee while bowling. If that is difficult to read, imagine how hard it was to write. Then imagine how big of a kick in the you-know-what it must have been to the 76ers management.
Bynum's injury completely sabotaged an extremely promising 76ers squad. Jrue Holiday and Evan Turner turned in the best seasons of their careers, with Holiday earning an All-Star selection. Still, the loss of Bynum was insurmountable for a team that just traded its best player, Andre Iguodala. No wonder Doug Collins resigned.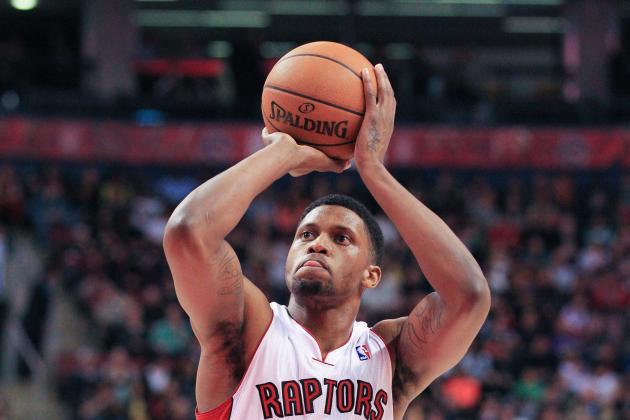 Kevin Hoffman-USA TODAY Sports

The roster is a complete mess. For one thing, there are definitely not enough balls to go around between Andrea Bargnani, DeMar DeRozan and Rudy Gay. Those three players attempted 44 shots per game, yet not one of them finished with a PER above 17.7. That simply is not going to cut it.
Next, Jonas Valanciunas, the Toronto Raptors' most promising player, only got nine shots per game. While Toronto has plenty of scoring options, there just is not enough chemistry to make it work. Rudy Gay and Bargnani have always been high-usage, low-efficiency players. DeRozan looks to be following suit as well.
The team needs to construct a roster that fits together. This team has talent, but is reminiscent of an Isiah Thomas-run New York Knicks.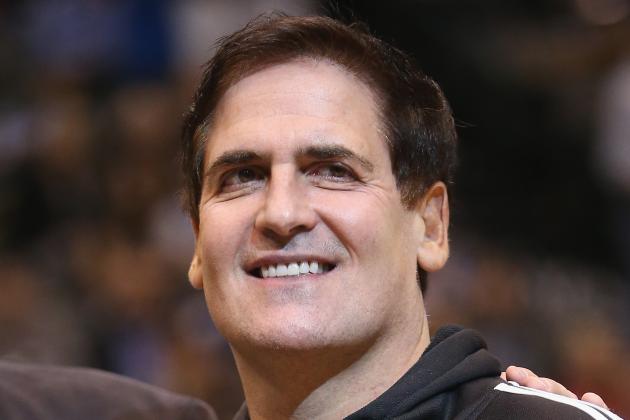 Ronald Martinez/Getty Images

Poor Mark Cuban, wait, did I actually write that? I mean the guy is loaded. Poor Dallas Mavericks fans and poor Dirk Nowitzki. After winning a title two years ago, Cuban decided to clear cap space for a run at another superstar to pair with Dirk. Instead he missed on LeBron James, Chris Bosh, Dwyane Wade and every other big name on the market.
The following season, he made a run at Deron Williams and Dwight Howard. Only Dwight inexplicably declined his early-termination option, taking him off the market. Deron Williams came to Dallas for a visit during free agency, but Cuban was not around due to scheduling conflicts with his television show, Shark Tank.
Two years later, Cuban is left with Darren Collison, O.J. Mayo and Vince Carter surrounding Dirk. He has nobody to blame but himself for missing the playoffs this season.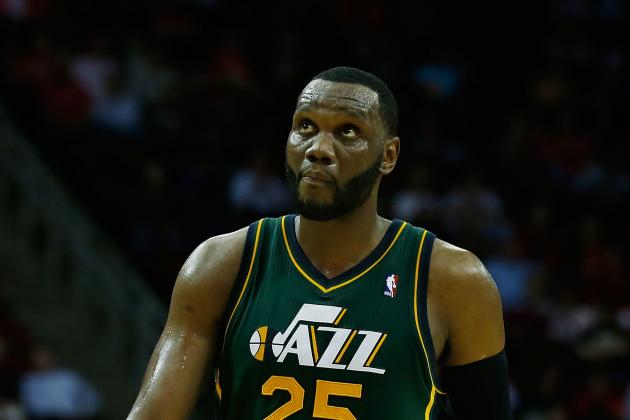 Scott Halleran/Getty Images

Although the Utah Jazz's playoff hopes came down to the last night of the season, Zach Randolph dismantled any hope Utah had. ZBo went for 25 points and 19 rebounds in a must-win game for Utah. A win against the Memphis Grizzlies and a Los Angeles Lakers loss to the Houston Rockets later in the night would have sealed a berth.
Utah's problem was that it was an average offensive and defensive team. Furthermore, it needed more production from its point guards.
Mo Williams played decently this season, but missed two months in the middle of the season. Furthermore, he only managed a PER of 14.47. Randy Foye wasn't much better, recording a PER of 11.7. Jamaal Tinsley was even worse at 10.6.
The point being, Utah needs to upgrade at point guard this summer and hope that its young bigs, Enes Kanter and Derrick Favors, continue to develop. Meanwhile, Paul Millsap and Al Jefferson are both set to become free agents. Utah has plenty of decisions to make this July, especially if it wants to make the playoffs again next year.