Strangest Things We've Seen in the NBA This Season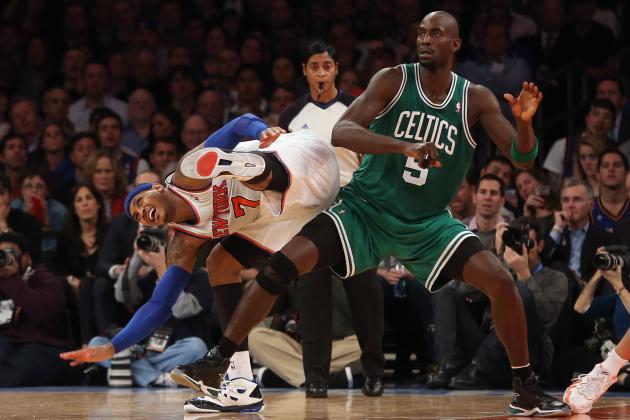 Bruce Bennett/Getty Images

The 2012-13 NBA season has played host to some strange occurrences. From the Los Angeles Lakers' train wreck of a campaign to Andrew Bynum's ludicrous hairdos, there have been plenty of bizarre stories keeping the NBA community entertained.
The true luster in the NBA environment comes from the stellar play of LeBron James, Kevin Durant, Carmelo Anthony, Stephen Curry and others. But weird subplots have been able to make fans laugh or, in some cases, shake their heads in confusion.
With the regular season winding to a close and the 2013 NBA playoffs on the horizon, here are a handful of the strangest things we as fans have seen in the NBA this season.
Begin Slideshow

»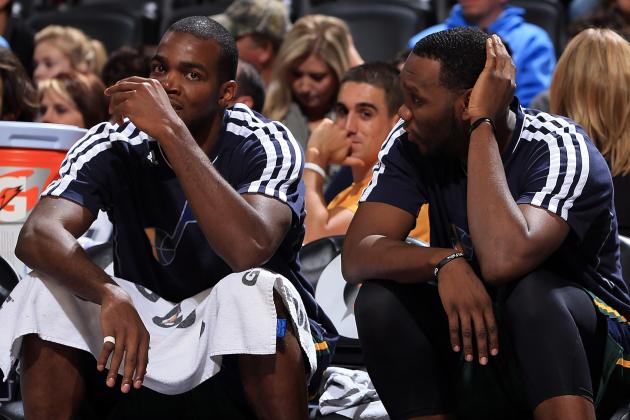 Doug Pensinger/Getty Images

As the 2013 NBA trade deadline rolled around, I kept waiting for what felt like an inevitable move from the Utah Jazz.
With Al Jefferson and Paul Millsap in contract years, it made perfect sense for the Jazz to deal one of those guys for value in return. Keeping both frontcourt studs around past this summer is not financially feasible, so it was time for Utah to embrace a youth movement with either Derrick Favors or Enes Kanter (both talented post players in their own right).
Instead, the Jazz decided to stand pat at the deadline.
The lack of moves could be justified if Utah was making a serious run at the playoffs. However, with their loss Wednesday night, the Jazz will now be watching the postseason from their couches.
Was it worth the risk of losing either Jefferson or Millsap in free agency for nothing in return? Probably not.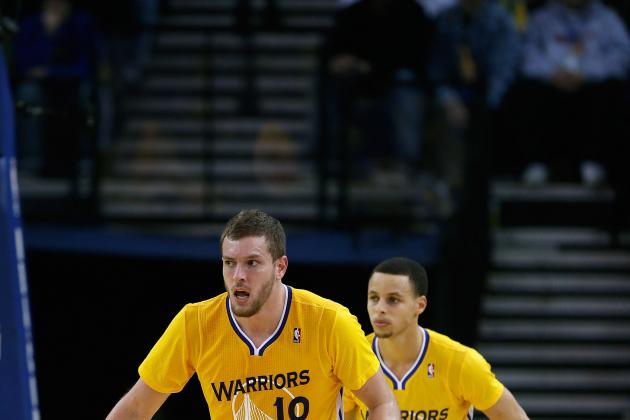 Ezra Shaw/Getty Images

I'm still not entirely sure where I stand with regards to the Golden State Warriors' new jerseys.
With the addition of sleeves, NBA traditionalists will say it's a travesty. New-wave NBA fans may think that the look is refreshing and unique. Regardless of your individual stance, however, it's certainly bizarre to see sleeves on an NBA jersey.
The Warriors players won't be able to bad-mouth the new uniforms, because the new look's debut resulted in a 107-101 overtime win against the Western Conference juggernaut San Antonio Spurs. The Warriors may have gotten the win and the last laugh, but the first laugh belonged to the Spurs.
Warriors guard Stephen Curry said that some of the Spurs players laughed at Golden State's new threads, according to the New York Daily News.
Whether you love the jerseys or hate them, they're definitely a bizarre sight in the NBA.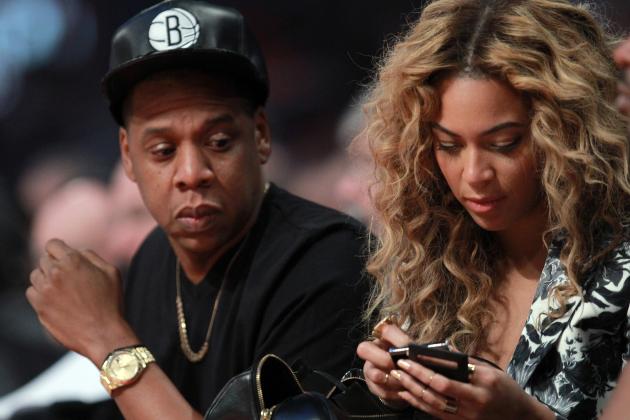 Ronald Martinez/Getty Images

Even before riding out the Brooklyn Nets' first full season after the move to Brooklyn, Jay-Z decided to sell his shares of the team.
The rapper became a prominent NBA figure as minority owner of the franchise, but he's reportedly selling his Nets shares in order to become certified as a player agent, according to Brian Mahoney of ABC News.
Jay-Z already made a splash following the decision from New York Yankees second baseman Robinson Cano, who fired his agent Scott Boras to sign with Jay-Z's Roc Nation Sports, according to the New York Daily News.
The news was certainly a bizarre story, but as Bill Simmons points out via Twitter, Jay-Z was truly a minority owner.
My dog Rufus owned just $350,000 less of the Nets than Jay-Z did.es.pn/10KY5On

— Bill Simmons (@BillSimmons) April 10, 2013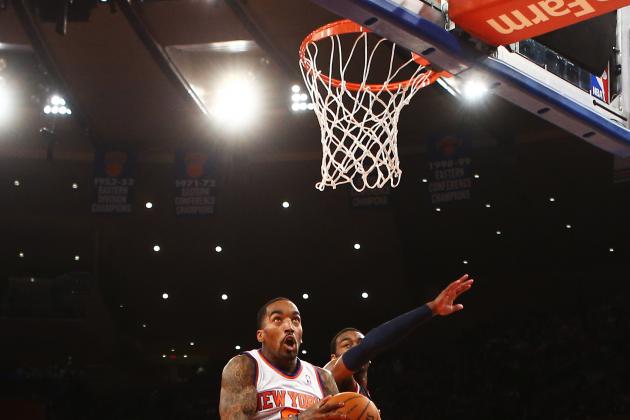 Al Bello/Getty Images

The personality that J.R. Smith has brought to social media, specifically Twitter, has been entertaining to say the least.
Smith has fired back at critics, called out Kris Humphries following a loss, called out Kobe Bryant and the Los Angeles Lakers, tweeted a picture of a lady friend's rear end and even coined a hilariously inappropriate pickup line.
The sheer volume of nonsense on Smith's Twitter account even led Rafael Canton of Complex Sports to put together a 15-slide montage of goodies from Smith.
Despite Smith's wild Internet world, his sky-high confidence off the bench for the New York Knicks this season has him in the conversation for Sixth Man of the Year award honors.
He's not afraid to speak his mind and completely ignore the filter in his brain. But as long as he keeps scoring and draining game-winning shots, I don't think Knicks fans will mind all too much.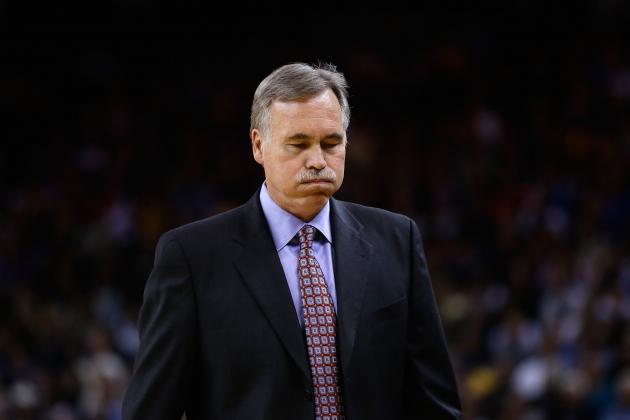 Ezra Shaw/Getty Images
Lakers fans are accustomed to seeing Mike D'Antoni's struggle face.
After a lackluster 1-4 start, the firing of head coach Mike Brown, an interim stint from Bernie Bickerstaff and a brief coaching search, the Los Angeles Lakers found their man.
To the chagrin of Lakers fans everywhere, that man was not Zen Master Phil Jackson.
Instead, the Lakers decided to hire offensive guru Mike D'Antoni in an attempt to heal an ailing Lakers squad. He's been able to lead the Lakers back into the playoff picture, but it was an ugly ride that relied upon inconsistent play from the Utah Jazz.
Making matters worse, though, is how the Lakers' front office handled the decision. The move to hire D'Antoni was understandable if Jackson had refused the position, but apparently that wasn't the case.
According to Mike Bresnahan of the Los Angeles Times, Jackson was strongly considering a return to the Lakers but was woken up by a phone call at midnight informing him the job was D'Antoni's.
Jackson reportedly said of the affair, "I wish it would have been a little bit cleaner. It would have been much more circumspect and respectful of everybody that's involved. It seemed slimy to be awoken with this kind of news. It's just weird."
It seems that the Lakers may have burned a bridge with Jackson in favor of hiring D'Antoni, but that hasn't stopped the "We want Phil" chants from Lakers fans.
Earlier this season, during one of the Los Angeles Lakers' four losses at the hands of the Los Angeles Clippers, backup point guard Steve Blake erupted with a cursing tirade toward a courtside fan.
As the video shows, Blake and the fan begin jawing as Chris Paul shoots free throws to extend the Clippers' lead to 10 points. On the very next play, Blake turns the ball over and immediately commits a frustration foul, his sixth of the game.
Before heading to the bench to watch the final 29.2 seconds of action, Blake engages the fan again to chew him out.
The incident was ugly and bizarre to say the least, and it led to a $25,000 fine for Blake. As if that isn't awkward enough, Bill Plaschke of the Los Angeles Times tells us that the fan is "Lance Jackson, the adult son of Steve Jackson, a footwear mogul and longtime Lakers fan known for his block of eight courtside seats."
Blake is an easy target for Lakers fans who demand excellence and championship pedigree, but this incident was just flat-out ugly for all involved.
"I'm too sexy for my cat."
Rounding out the trio of slides dedicated to odd moments from the Los Angeles Lakers, who better to take the cake than Metta World Peace.
The artist formerly known as Ron Artest made his return to the court just 12 days after knee surgery to repair torn cartilage. Coming back so soon following surgery is a testament to World Peace's desire to help the Lakers win games and secure a playoff spot, which they have thanks to the latest Utah Jazz loss.
His flamboyant quote could easily be looped in with wordsmiths like Dennis Rodman or Mike Tyson, but apparently World Peace just had an innocent memory lapse.
According to the Laker forward's Twitter account:
#confessions I thought the song was "I'm too sexy for my Cat" it's "I'm Too Sexy For My Shirt".My goodness How did I screw this up?

— Metta World Peace (@MettaWorldPeace) April 11, 2013
Really? He was just trying to quote an awesomely bad song? That's admittedly disappointing, but strange nonetheless.
"I don't know how to judge happy."
Poor David Aldridge. He's one of the nicest sports media personalities out there, but only those with Jedi powers can survive the gauntlet with Gregg Popovich.
Pop added to his bizarre playlist of in-game interviews with this gem, but it's safe to say he was also not too happy about being fined by the league earlier this year.
After making the decision to sit Tim Duncan, Tony Parker, Manu Ginobili and Danny Green for a nationally televised game against the Miami Heat (at the end of a six-game road trip for San Antonio), David Stern fined the Spurs a hefty $250,000.
I understand that Stern wants the league's best players to play in nationally televised games, but Popovich made the decision to rest his guys and San Antonio still almost pulled out the win (they lost 105-100 on November 29).
Stern has to defend his product, while Pop has to defend his players. All around, this was an odd sequence of events.
Trash talking is part of the game of basketball.
If you've been following the NBA for any amount of time, you're probably aware that Kevin Garnett is among the biggest trash talkers in the game. He's been talking trash throughout a very long and prestigious career, but Carmelo Anthony didn't take too kindly to something KG said earlier this season.
Although trash talk happens all the time and infrequently results in fights, very rarely does it result in a player pursuing someone after the game.
The Garnett/Anthony feud became the talk of the NBA for quite a while. Even Bill Simmons, Jalen Rose and David Jacoby of Grantland Network weighed in on the incident (see video).
Although rivalries and fights do occur, the rumors surrounding this feud are all sorts of strange.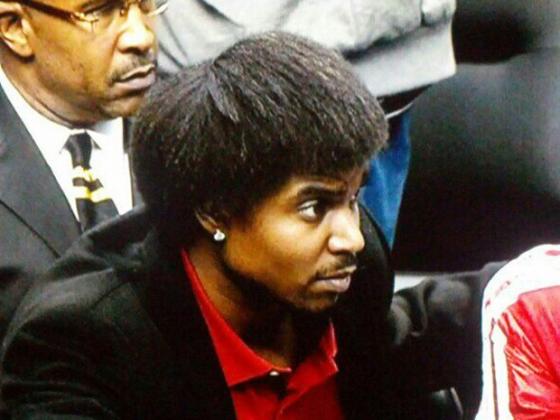 Photo Credit: businessinsider.com
Unfortunately for Philadelphia 76ers fans, injury-riddled center Andrew Bynum hasn't played a single minute for the Sixers following the blockbuster trade to acquire him.
In place of dunks, baby hooks and ill-fated three pointers from Bynum, members of the NBA community have been treated to what is arguably the strangest sight seen in the NBA this year: Bynum's hair.
Is that a bowl cut? A perm? A wig, perhaps?
There truly isn't an analogy that can do this hairstyle justice. It's just flat-out bizarre.
If you can't get enough of Bynum's various hairstyles, check out this article by Bleacher Report's Grant Hughes.