NBA Teams with Massive Questions to Answer in the 2013 Offseason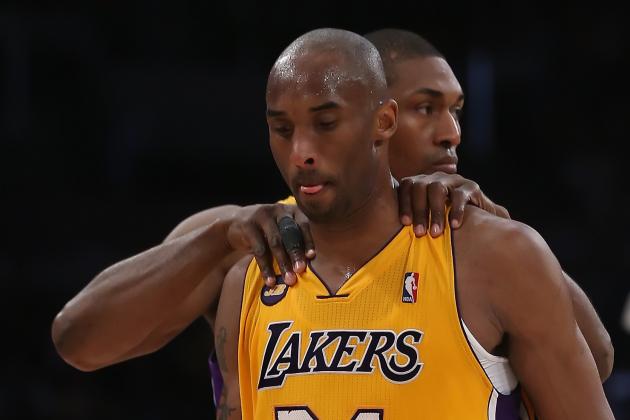 Jeff Gross/Getty Images

As we approach the NBA offseason, most teams have a pretty good idea of where they stand and what they need to do during the summer, whether they are playoff teams or not. Others, though, have massive questions to answer.
Some have decisions to make in regards to coaching, some in regards to the front office and some in regards to players. These, in order of impact of the decisions, are the biggest questions that need to be answered.
The Sacramento Kings are not listed here because the team itself doesn't have questions so much as the question is about the team. While this is doubtless the biggest team-related question, it's not a question the team can answer.
This also does not include things which are closer to foregone conclusions than questions, such as the Dallas Mavericks making a push for Dwight Howard, or the Toronto Raptors trying to trade Andrea Bargnani.
Begin Slideshow

»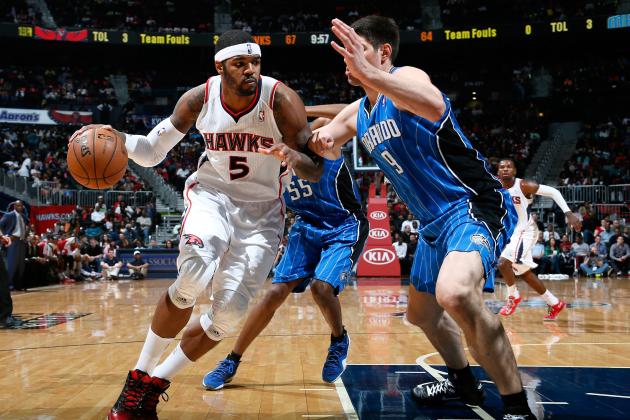 Kevin C. Cox/Getty Images

The Atlanta Hawks have been stuck in the middle-team playoff mud for several years now. They aren't good enough to win a title and they aren't bad enough to win the lottery. So they just keep being "meh" year after year. And no matter how much you tweak "meh," you just end up in one of the 50 shades of "meh."
The Hawks must roll the dice and either get better or worse, whatever that is, and with Josh Smith's contract coming off the books they have a chance to make that happen. Following last summer's trade of Joe Johnson, as well as the acquisition of Lou Williams, they have a genuine opportunity to shoot for "better."
Atlanta has two key players in Al Horford and Lou Williams. It has questions about whether to re-sign Jeff Teague, Kyle Korver and Ivan Johnson. It will probably make a run for Dwight Howard. Failing that, the Hawks may try to snare Al Jefferson.
They have a ton of free-agency money to spend. How they spend that will determine their next four years. It's a big summer for the Atlanta Hawks and their fans.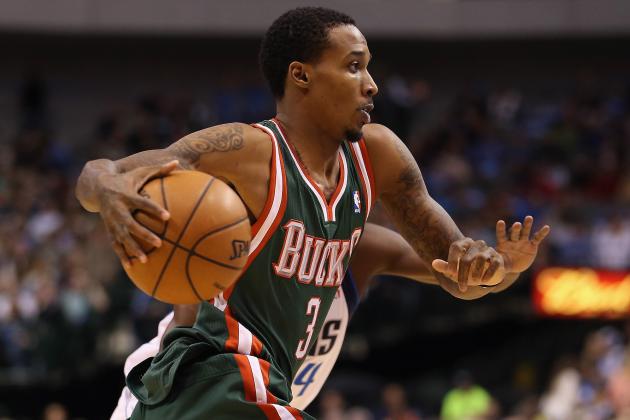 Ronald Martinez/Getty Images

The Milwaukee Bucks made waves last season when they acquired Monta Ellis at the trade deadline.
But it raised the obvious question with both hitting free agency at the same time: Who stays? Brandon Jenning, Ellis or both?
Ellis and Jennings are somewhat redundant. They are both high-scoring, volume-shooting guards who have passing ability but not much passing desire. The team has fired off more than 200 shots more than anyone in the NBA, but they are only 12th in scoring and 22nd in offensive rating.
Clearly this experiment isn't working, so one should go.
There was talk about an Ellis for Josh Smith swap prior to the trade deadline, but that didn't happen, and with the feud between Jennings and Bucks' coach Jim Boylan "boilin'," it's looking like keeping Ellis and losing Jennings might be the better way to go.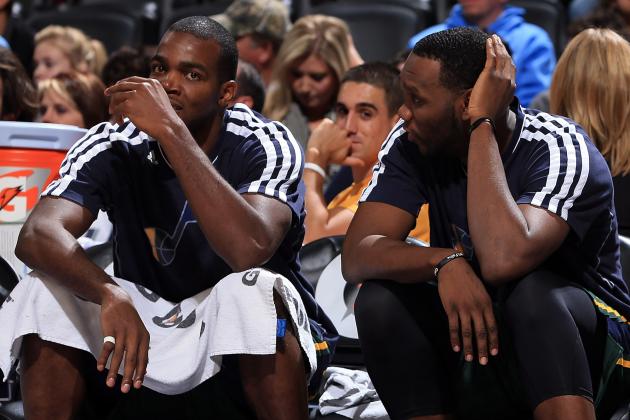 Doug Pensinger/Getty Images

The Utah Jazz have been working towards this summer for a couple of years. They have a wealth of frontcourt players in veterans Al Jefferson and Paul Millsap, as well as young whippersnappers Enes Kanter and Derrick Favors.
Their two senior players are going to be free agents, and the general consensus seems to be that one of them will stay and the other will go. Millsap could be retained for cheaper, but Jefferson seems to be the better player.
The Jazz have just $18 million on the books for next season, so theoretically they could keep them both.
But they have a weakness at point guard. It makes more sense to spend the money there.
The position is presently occupied by Mo Williams, but apart from Williams himself, most don't really see him as a quality starting point in the NBA, and his 13.0 points and 6.3 assists aren't really wowing anyone.
The Jazz's biggest decision this summer is, who stays and who goes?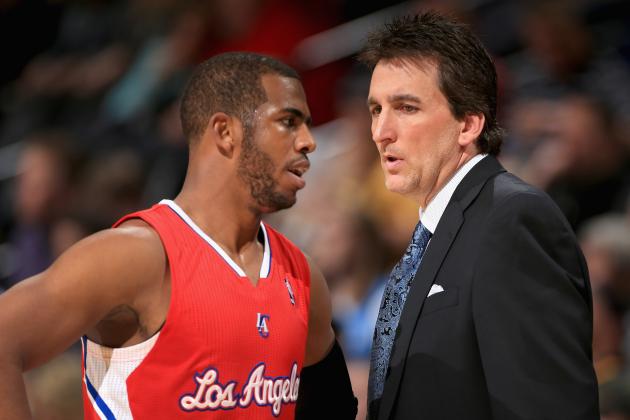 Doug Pensinger/Getty Images

Vinny del Negro probably has the worst reputation of any head coach of a winning team. He has earned that reputation the hard way. He has five seasons of experience with two different teams and a history of not doing anything remotely close to "coaching."
Now his contract is about to expire with the Los Angeles Clippers, and the utter silence from the Clippers team to support his extension speaks volumes. Chris Paul is an unrestricted free agent. His staying with the team could very well have a direct correlation with Del Negro's departure.
Paul needs a real head coach, and even Del Negro essentially admits that his offense is just giving Paul the ball.
If the Clippers have to choose between Paul and Del Negro, the decision should not be difficult, but considering the franchise's history, the blatantly obvious might not be obvious.
And, lest you point to their recent run of making the right decisions, remember that the man behind them, Neil Olshey, is now in Portland.
Clippers' Law states that if a bad decision can be made, the Clippers will make it.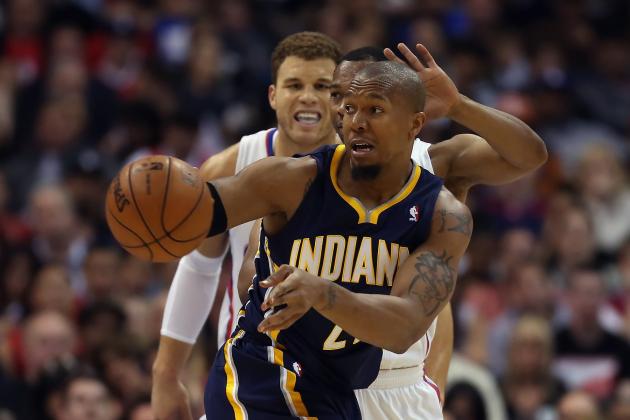 Jeff Gross/Getty Images

The Indiana Pacers have had a tremendous revival over the last three seasons. It can be attributed mainly to three things: making Frank Vogel their head coach, the maturing of Paul George and Roy Hibbert and the signing of David West.
Now one of those three aspects is in jeopardy. David West falls off the books this season, and he's been a fantastic bargain at $10 million. He was bought at a discount price, in part because he was coming off a major knee surgery and there were questions about whether he could play.
That question has been answered.
The new question is, how much is he worth now? The Pacers are already locked in for $50 million in salary next season. Inking West would put them over the cap, which isn't too big of an issue, but complicating things is that George hits restricted free agency the following year, and he'll be fetching a max offer.
True, Danny Granger will be coming off the books then, so the Pacers will have enough money to lock up a frontcourt of West, George and Hibbert for around $45 million. Is that a frontcourt they can win a title with? That's the question they need to answer when they look at the 32-year-old West this summer.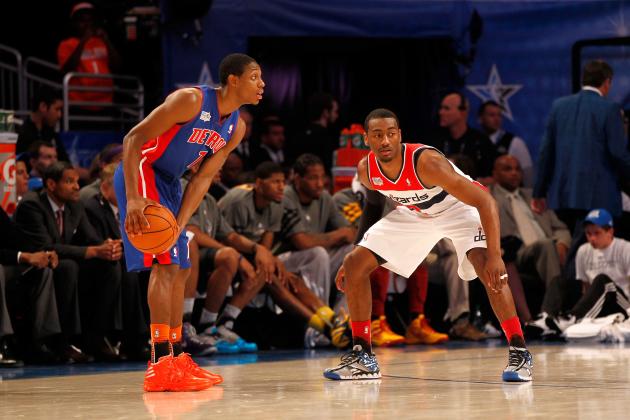 Mike Ehrmann/Getty Images

The Detroit Pistons have won three NBA championships in their history. Joe Dumars was a crucial player for the first two and the front-office architect for the third. If anyone has ever earned some patience with a franchise, it's Dumars.
But even that has to have its limits. The last few years seem to be one bad decision after another, and the result is that the Pistons are one of the worst franchises in the Association.
What makes this more difficult is that he's managed to pawn off many of those bad decisions, such as a too-hefty contract for Tayshaun Prince, or the obscene Ben Gordon contract, on other teams. He's made some nice picks in the draft, landing Brandon Knight, Greg Monroe and Andre Drummond.
He's situated the Pistons to have some money in free agency to land a star this summer and add veteran talent to their stable of young stars, and they have another high lottery pick coming up this summer.
The question is, do they let Dumars stay, and give him the chance to build another champion, or do they decide to part ways?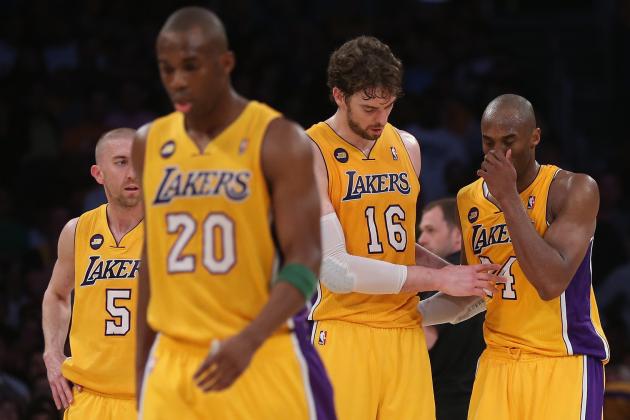 Jeff Gross/Getty Images

It was a question already being floated before Kobe Bryant tore his Achilles tendon. Now it's a question that really deserves some consideration. Should the Los Angeles Lakers amnesty Kobe Bryant?
It's a hard truth. Arguably the greatest Laker ever is going to be paid $30 million one way or another, and he may or may not even be able to play any games depending on how he heals. There are serious questions as to whether he will ever be the same again. It's not like 34-year-olds and torn Achilles tendons go well together.
The Lakers could save themselves luxury tax penalties in the neighborhood of $100 million after paying Bryant's amnesty cost. I don't care who you are, $100 million is a lot of money. It's especially a lot of money to pay if Bryant doesn't even play.
As the amnesty deadline approaches, the Lakers are going to have to very seriously eyeball Bryant's progress, and if it looks like he either might not be able to return at all, or not be able to return at the same level, they may have to do the unthinkable and amnesty Kobe Bryant.
If you think it's impossible, think Peyton Manning.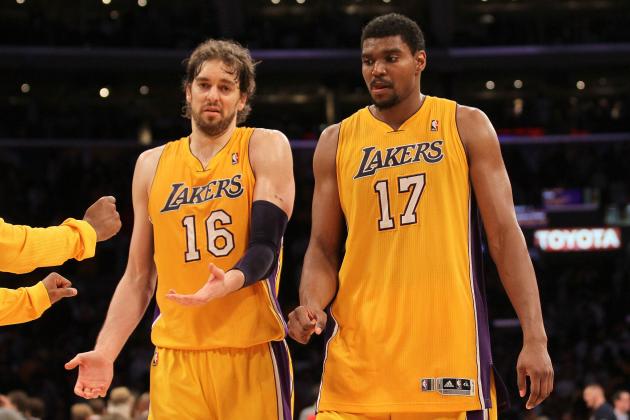 Stephen Dunn/Getty Images

Do you think that the Sixers wish they could call trade-back right now? Last summer they looked like they had made out in the massive four-team trade, landing the second-best center in the NBA, the 25-year-old Andrew Bynum.
Now it looks like acquiring him might have been one of the worst trades in history. The Sixers gave up Andre Iguodala, Maurice Harkless and Nikola Vucevic and got back Bynum and Jason Richardson. The following table shows how that worked out for them. LeBron James is placed simply for comparative purposes to reflect how much the Sixers lost.
| | | | | | |
| --- | --- | --- | --- | --- | --- |
| | Points | Rebounds | Assists | Steals | Blocks |
| Philly Gave | 2621 | 1656 | 609 | 284 | 190 |
| Philly Got | 321 | 127 | 51 | 40 | 15 |
| Philly Lost | 2300 | 1529 | 558 | 244 | 175 |
| LeBron James | 2036 | 610 | 551 | 129 | 67 |
In other words, Philly got robbed.
Now the true crowing achievement of the heist is upon them, as Bynum is an unrestricted free agent this year. And he may or not play again, or he may or not be back to his full ability at any point in the future, and he may or may not be offered a max contract. (Or maybe he'll sign for the minimum with the Lakers—wouldn't that be a giggle.)
The Sixers' question is, how do they get out of this mess without looking stupid?
I'm glad I don't have to make that decision.