5 NBA Teams Waiting to Pry Kevin Love Away from Minnesota Timberwolves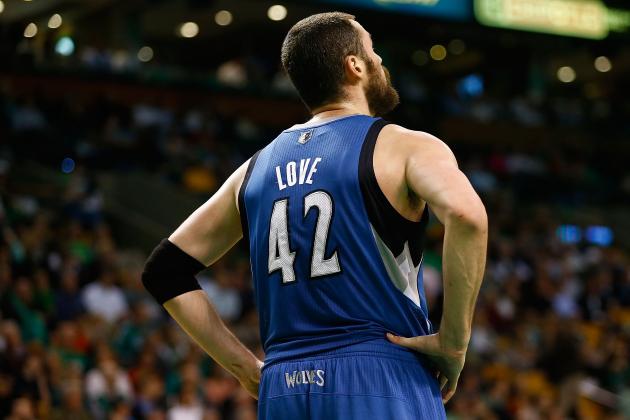 Jared Wickerham/Getty Images

The Minnesota Timberwolves gambled on their future with superstar Kevin Love.
Rather than locking up Love in a five-year max contract, the franchise offered just a four-year deal with an opt-out option after three seasons.
Don't look now, but the playoff-hungry Love could be closing in on yet another disappointing season in Minnesota. The Timberwolves have a flimsy hold on the final playoff spot in the Western Conference, but Love's desires extend beyond a one-and-done playoff run.
The revolving door that has become Minnesota's roster has done nothing to quell his growing anxiety over the front office's ability to build a championship contender. Love is acutely aware of that ticking contract clock and remains unsure about his future with the franchise (according to Adrian Wojnarowski of Yahoo! Sports).
His unique skill set is both impressive and growing. And it will lead to no shortage of suitors should Love want out after the 2014-15 season.
The last thing Minnesota can handle is a locker room divided. But their decision to save that max offer for Ricky Rubio could be fostering those discussions already.
If Love follows the path of Dwight Howard or Carmelo Anthony, Minnesota may have to start listening to trade offers sooner rather than later. If Love embraces the role of model citizen, he'll quietly play out these two-plus seasons, then have his pick of employers.
Begin Slideshow

»
Jared Wickerham/Getty Images

If the Love situation is unsettled before the 2015 free agency period, expect the Celtics to be on Love's doorstep when the market opens.
With Kevin Garnett and Paul Pierce losing their races against time, Boston faces the prospect of an abrupt transition over the coming seasons. The 35-year-old Jason Terry could also be playing on his final NBA contract.
Rajon Rondo is the best passer in the NBA, and no one's close to entering the discussion. So his pairing alongside Love (a willing passer) could help the Celtics maximize the effectiveness of whatever supporting cast they could build around them.
The lack of a three-point threat from the point guard position (Rondo's a career 24.2 percent shooter from deep) presents a unique struggle to Boston's offense. The addition of the sharp-shooting Love (career 36.0 percent) at the power forward spot could provide the offensive spacing this current Boston team lacks.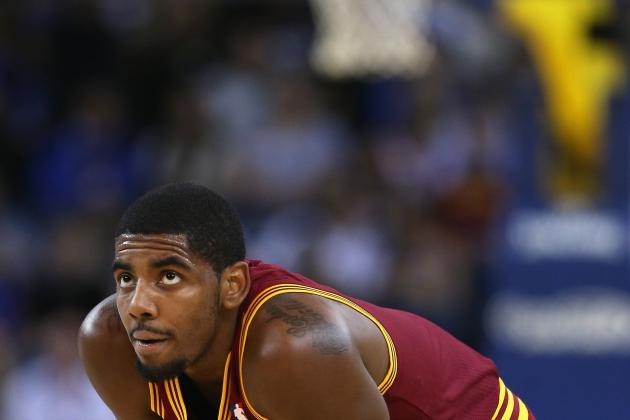 Ezra Shaw/Getty Images

The Cavaliers don't have a roster built for lengthy postseason runs...yet.
But two seasons from now, Cleveland could hold the best backcourt in the NBA with Kyrie Irving and Dion Waiters. Would that be enough to whet Love's playoff appetite?
The Cavaliers have enough cap space coming to add pieces to their roster over the coming seasons. Given the potential depth of the 2013 free-agent class (via hoopsworld.com), Waiters could be just the third-biggest draw by the time Love goes job searching.
Irving's already a better scorer than Love has ever played with, and Waiters could be on his way to joining that list. The inside-outside threat of Love with these guards could spark the return of championship hopes to the former home of King James.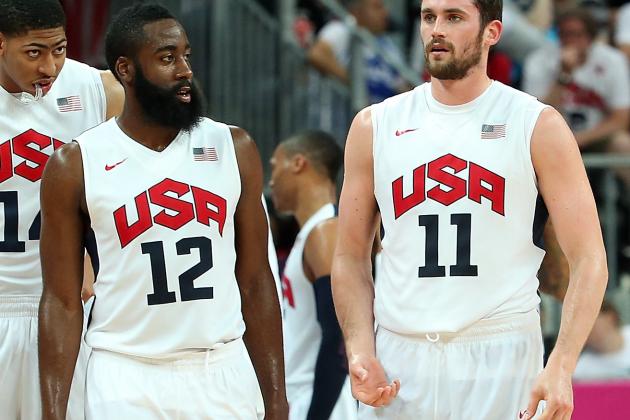 Christian Petersen/Getty Images

When LeBron James, Dwyane Wade and Chris Bosh joined forces in Miami over the summer of 2010, there were murmurings that the trio had discussed plans to one day team up on the NBA hardwood. And those plans may have developed during their experience playing with Team USA.
Here's one area that may give the Houston Rockets an in with Love. Houston star James Harden captured Olympic gold with Love in the summer of 2012.
It's no secret that Houston GM Daryl Morey has been hunting for stars since assuming his position. And it's just as clear that Morey can ill afford to stop that search at Harden.
With the expensive contracts of Jeremy Lin and Omer Asik set to come off the books after 2014-15, Houston could have the cap space to add Love and another piece. The offensive opportunities of a lineup featuring Harden and Love are nearly endless.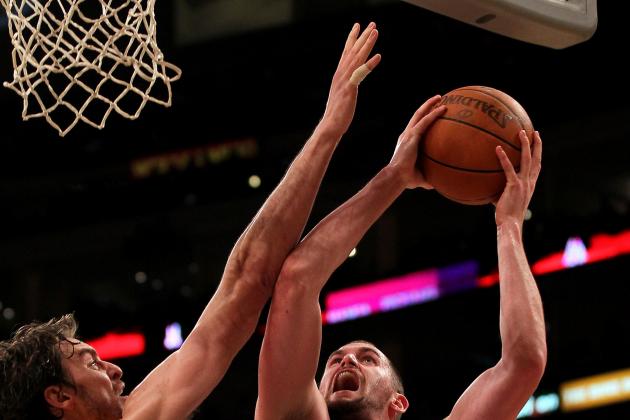 Stephen Dunn/Getty Images

Assuming Mike D'Antoni is still coaching the Lakers by the time Love becomes available, there may not be a more perfect fit for his offensive system.
Love would bring L.A. the stretch big man that D'Antoni has thrived with in years past.
If the Lakers can open up the communication lines before Love's contract expires, perhaps Pau Gasol could be the centerpiece in a Love trade. Sure, it sounds outlandish now, but it wouldn't have seemed so off base just two seasons ago.
Should the Lakers be forced to wait for free agency bidding, L.A. could offer the keys to the city to Love. They have over $100 million committed to their 2012-13 payroll and $78 committed for the 2013-14 season, but just $9 million (Steve Nash) on the books for 2014-15.
If Dwight Howard opts to remain a Laker beyond the 2012-13 season, Love could help form the NBA's best frontcourt. Never mind the rebounding prowess this duo would bring, but their inside-out complements would give defenses fits.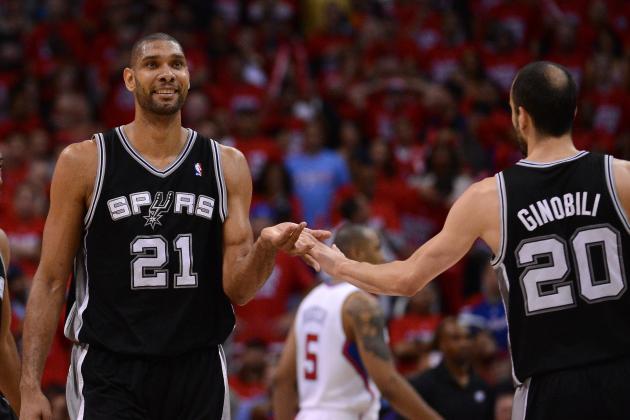 Harry How/Getty Images

From an organizational standpoint, there may not be a better fit for the success-starved Love.
As long as Gregg Popovich is running the show, San Antonio will remain in the championship discussion.
Even as Tim Duncan appears to be surging ahead in his race with time, it's ultimately a race that he'll lose. The same holds true for Manu Ginobili, who may already be showing the wear and tear of his 10-year NBA career (12.2 points in 24.6 minutes per game).
Much like how David Robinson passed the torch to Duncan, Duncan could now hand the reins over to Love. The 30-year-old Tony Parker should have plenty of good basketball ahead of him.
The Spurs are quickly approaching a drastic transformation given their aging roster. It's tough to imagine a better way to start that transition than with the addition of a player like Love.