Power Ranking the NBA Offseason's 8 Best Signings, Trades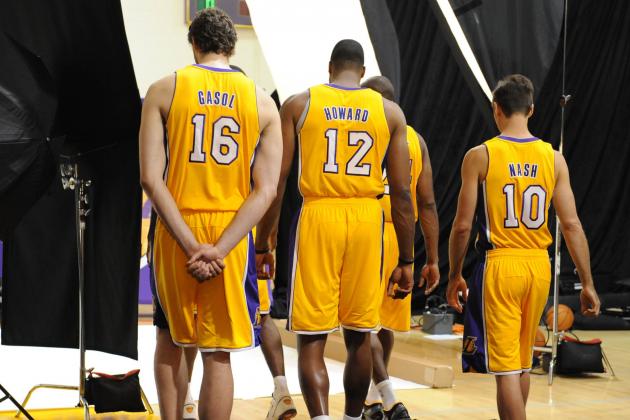 Jayne Kamin-Oncea-US PRESSWIRE

If you haven't been paying attention to the NBA since LeBron James and the Miami Heat took home the 2012 NBA championship, brace yourself: The league looks a whole lot different from where you last left it.
Steve Nash and Dwight Howard are now both Los Angeles Lakers. Lamar Odom is back with the Los Angeles Clippers. The Philadelphia 76ers now have a potential cornerstone in Andrew Bynum and the Denver Nuggets are going to outrun everyone in 2012-13 with the addition of Andre Iguodala.
Meanwhile, the New Jersey Nets have ceased to exist, instead completing their long-awaited trek to the Barclays Center in Brooklyn. Deron Williams signed a five-year, $198 million extension with the Nets this summer, a team ready to challenge the New York Knicks for New York City basketball supremacy.
In short, it was a whirlwind summer of trades, free-agent signings and massive extensions being handed out. Let's look at the top eight of those, in reverse order.
Begin Slideshow

»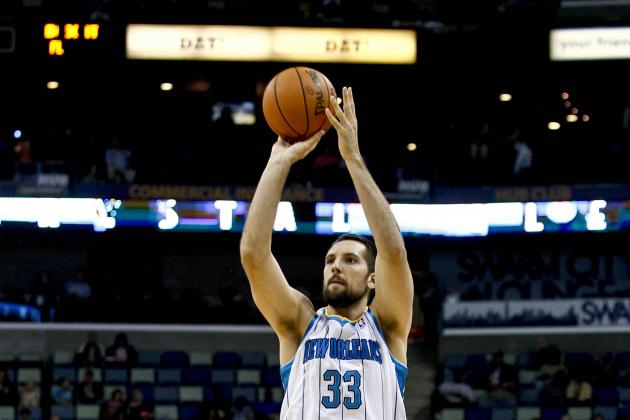 Derick E. Hingle-US PRESSWIRE

Not only did the New Orleans Hornets strike gold by landing the No. 1 overall pick in the draft lottery and selecting Anthony Davis, they also convinced the Orlando Magic to sign-and-trade Ryan Anderson away for peanuts.
The Hornets began discussing contract terms with Anderson, a restricted free agent, when the Magic decided that they wouldn't be matching the deal, according to ESPN.com. Instead, New Orleans only had to part with center Gustavo Ayon to sign Anderson to a four-year, $34 million deal.
The 24-year-old Anderson averaged 16.1 points and 7.7 rebounds in only 32.2 minutes per game for Orlando in 2011-12, knocking down a league-high 2.7 three-point field goals per game in the process.
Sure, the attention paid to Dwight Howard in Orlando opened many of those looks for Anderson, but opponents can't quite ignore the Hornets' Anthony Davis and Robin Lopez on offense, either.
With Anderson, Davis, and the re-signed Eric Gordon, the Hornets should be one of the most improved teams in the NBA in 2012-13, as they'll start to resemble the playoff contender they once were in the days of Chris Paul.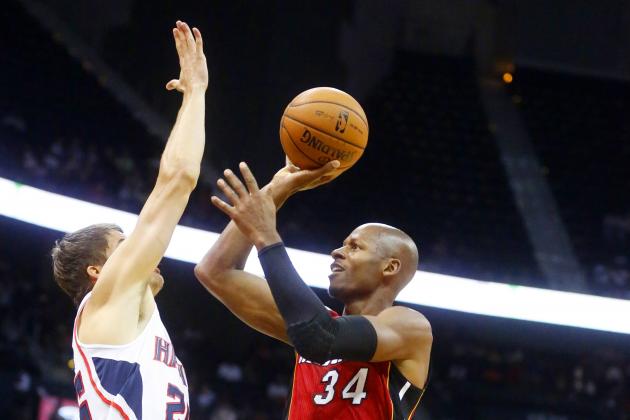 Josh D. Weiss-US PRESSWIRE

First, the Miami Heat knocked the Boston Celtics out of the Eastern Conference finals. Then, they stole Ray Allen in free agency.
The Celtics offered Allen a two-year, $12 million deal with a no-trade clause in the summer of 2012, according to ESPN.com's Brian Windhorst, but Allen instead accepted Miami's three-year offer that could be worth up to just over $9 million. (Yes, that's half the salary he'd be making in Boston.)
Not only did the Heat temporarily wound a legitimate threat to their reign over the East, they added the player with the most three-point field goals in NBA history. With Dwyane Wade and LeBron James being so proficient at driving-and-kicking, Allen can run behind screens and get wide-open looks at three-pointers routinely.
If Wade weren't on the Heat or Allen were a few years younger, this move would certainly rank higher on this list. (If this was 2008 Allen? Game over.)
The 37-year-old Allen can't be expected to play much more than 25 minutes per night on the Heat coming off the bench, though. He'll make his impact felt in South Beach in 2012-13, but James, Wade and Chris Bosh will still be the three keys to a repeat Heat championship.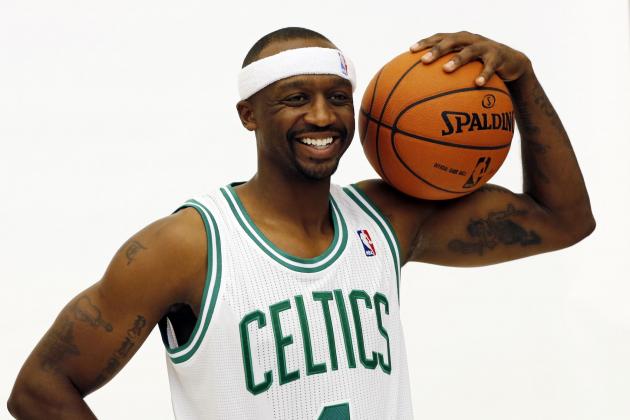 Greg M. Cooper-US PRESSWIRE

Once Ray Allen left for the Miami Heat, the Boston Celtics suddenly had a glaring hole at the starting 2 spot.
Avery Bradley, who took over the starting shooting guard role from Ray Allen late in the 2011-12 season, had surgery on both shoulders earlier this year and likely won't be back until mid-December, according to the Boston Globe.
Enter Courtney Lee and Jason Terry, both of whom the Celtics acquired during the summer of 2012. Lee landed a four-year, $21.5 million deal from Boston, while the Celtics sign-and-traded for Terry with a three-year deal worth roughly $15.7 million.
Allen may be the most proficient three-point shooter in NBA history, but Terry isn't far behind. Over his 13-year NBA career, Terry has knocked down 1,788 three-point field goals, which ranks fourth all time.
Lee also isn't too shabby of a three-point shooter, having hit 38.6 percent of his three-point tries thus far over his four-year career. He also earned valuable experience in his rookie season as the starting shooting guard for the Orlando Magic in the playoffs and the NBA Finals.
With Terry and Lee's powers combined, the Celtics actually set themselves up better in both the short- and long-term after Allen decide to leave for Miami. Both players will stretch the floor and allow Rajon Rondo and Bradley to do their thing on defense, and as a bonus, Terry can play some backup point guard, too.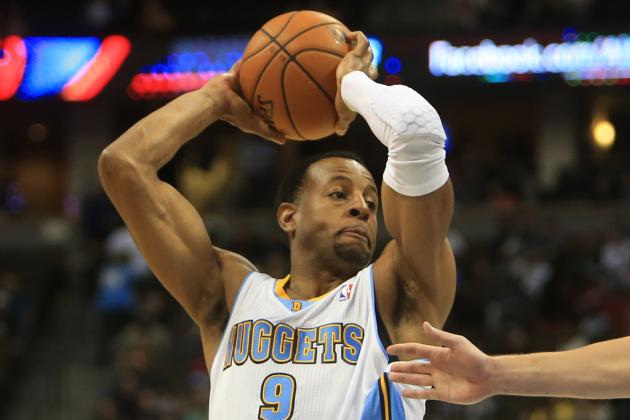 Chris Humphreys-US PRESSWIRE

The Denver Nuggets might be the most unheralded winner of the four-team Dwight Howard blockbuster in the summer of 2012, having ultimately traded Al Harrington and Arron Afflalo for Andre Iguodala.
Iguodala was ill-suited to be the No. 1 option for the Philadelphia 76ers during his eight-year career there, and his six-year, $80 million contract didn't help endear him to Philadelphia fans.
Now, in Denver, Iguodala has a chance to thrive more than ever before. Point guard Ty Lawson and forward Danilo Gallinari will be the No. 1 and 2 options on offense, allowing Iguodala to focus on serving as the team's all-out defensive maniac on the wing, the role he played for Team USA in the 2012 Olympics.
Not only will Iguodala serve as a veritable Kevin Durant- or LeBron James-stopper, he's fast and athletic enough to be one of the Nuggets' most dangerous options in transition. He can run the break as the point man or the finisher, and should earn no shortage of buckets in this fashion in 2012-13.
The Nuggets enter the season as one of the sleeper championship contenders in the Western Conference, and that's in no small part due to their acquisition of Iguodala this past summer.
Kirby Lee-US PRESSWIRE

The Los Angeles Lakers' acquisition of Dwight Howard may have garnered most of the headlines, but the trade for Steve Nash could end up having even a greater impact over the next year or two.
After 16 NBA seasons, Kobe Bryant now finally has a backcourt teammate with whom he can fully trust the ball and the offense. Nash's presence should free Bryant up to play off the ball more, which should be a terrifying prospect for anyone who watched the 2012 Olympics.
Nash is a master of the high pick-and-roll, which should bring Pau Gasol right back to relevance after a "down" season in 2011-12. (He averaged 17.4 points and 10.4 rebounds, for what it's worth.) The Nash-Howard pick-and-roll combo could become virtually unstoppable, too.
Are there concerns about Nash, Gasol, Howard and Bryant all developing a synergy together on offense? Absolutely. The 2010-11 Miami Heat proved that you can't just throw superstars together and expect a championship-winning team immediately.
Is our skepticism about Nash and Bryant's potential chemistry together somewhat misplaced? Absolutely. Both are incredibly talented, intelligent players with only one goal in mind in 2012-13: an NBA championship.
Bryant may still take the last shot for the Lakers, but Nash will be the conductor of the Lakers' offense this season.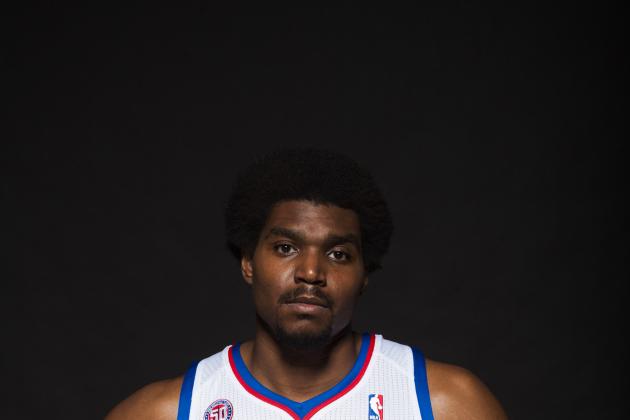 Howard Smith-US PRESSWIRE

Ever since parting ways with Allen Iverson (the first time, back in 2006), the Philadelphia 76ers have been desperately searching for a superstar.
Andre Iguodala and Elton Brand were both cast in that role due to their large contracts, but neither ended up being the franchise cornerstone that Sixers fans expected.
That's what makes the Sixers' acquisition of Andrew Bynum in the summer of 2012 so potentially exciting. If he re-signs with the Sixers next summer, he's the Sixers' best chance in having a potential superstar since Iverson.
Bynum averaged a career-high 18.7 points and 11.8 rebounds for the Los Angeles Lakers last season, and he now plays for a team where he'll be the undisputed No. 1 option offensively.
At this point, the main question about Bynum revolves around his health. He flew to Germany in September to undergo the same Orthokine procedure that reportedly made Kobe Bryant feel 10 years younger, and the Sixers revealed Sunday that Bynum will receive a Synvisc-One injection that was described to the Philadelphia Inquirer as "lubrication for his knees."
If Bynum can stay relatively healthy in 2012-13 and grows to like Philadelphia, the Sixers may have just landed the second-best center in the league for the next half-decade. If not, they'll have traded away Andre Iguodala for $15 million in cap room in the summer of 2013 when Bynum departs.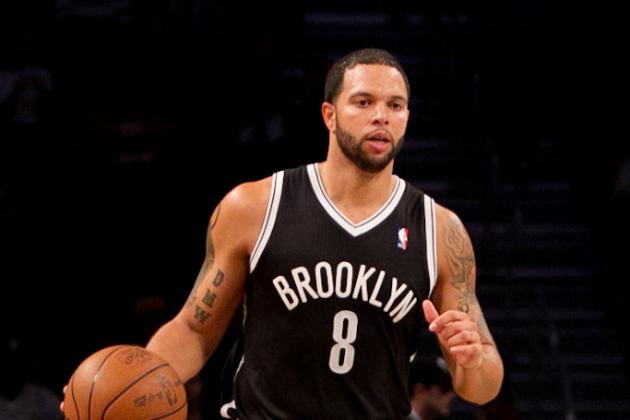 Debby Wong-US PRESSWIRE

The Brooklyn Nets weren't going to move into the Barclays Center in 2012 without a superstar. That much is clear.
The Nets moved heaven and earth (or, really, acquired Joe Johnson and his four-year, $90 million contract) to ensure that Deron Williams was that superstar.
Brooklyn traded for the once-considered-untradeable Johnson early in the 2012 free agency period to convince Williams that he'd have all of the help and financial resources he'd ever need in Brooklyn.
Between the Johnson trade and Dallas Mavericks owner Mark Cuban not showing up for Williams' meeting with Dallas officials (Cuban was filming an episode of "Shark Tank" at the time), D-Will soured on going to his hometown Mavericks and opted to stay in Brooklyn instead.
Williams told reporters over the summer that the Nets' acquisition of Johnson really helped seal the deal for Brooklyn, according to ESPN.com.
Even if it cost the Nets an extra four years and $90 million for Johnson, signing Williams was worth the price for Brooklyn, even if the team isn't an instant championship contender in 2012-13.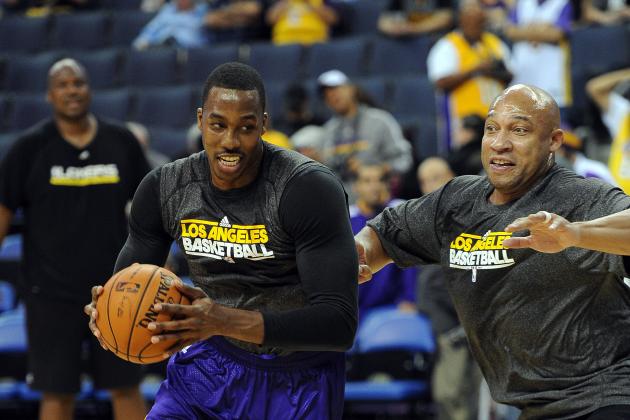 Jayne Kamin-Oncea-US PRESSWIRE

There's no way this trade wasn't going to be the top-ranked offseason move on this list. It's not every day that the second-most storied franchise in NBA history trades for the best center in the league.
By arranging a four-team blockbuster for Dwight Howard this summer, the Los Angeles Lakers immediately vaulted their way back to legitimate NBA championship contention.
During his eight-year career with Orlando, Howard led the league in total rebounds per game four times, blocks per game twice and field goal percentage once (in 2009-10).
He also earned three Defensive Player of the Year awards and brought the Magic to the NBA Finals in 2009 before they succumbed to the same Lakers for which he's now playing.
With career averages of 18.4 points, 13.0 rebounds and 2.2 blocks per game, Howard has asserted himself as the undisputed best current center in the NBA (no matter what Shaquille O'Neal says).
His per-game stat lines might not be as impressive in 2012-13, with the mouths of Kobe Bryant, Pau Gasol and Steve Nash to feed, but he'll be relied upon by Lakers coach Mike Brown to set a tone for the team defensively.
With Howard in the middle, the Lakers got that much stronger on both ends of the court in the summer of 2012. There's a reason they're being considered one of the few favorites for the 2013 NBA championship, and it all starts with Howard.