10 Biggest Storylines of the New NBA Season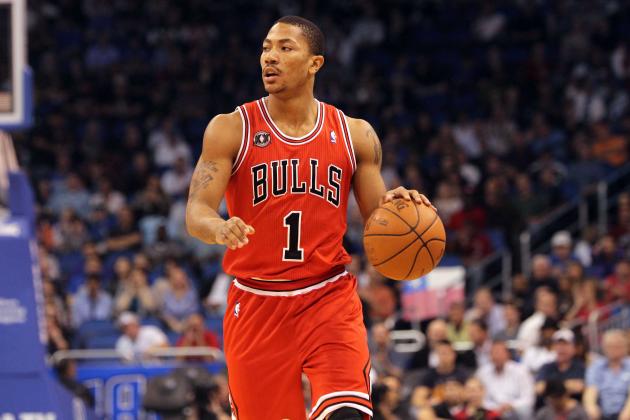 Kim Klement-US PRESSWIRE
Derrick Rose is one of many intriguing players going into the 2012-13 season.
The 2012-13 NBA season is creeping up on us, and the top storylines are starting to make themselves known.
Fresh on the heels of one of the most entertaining and frenetic seasons in NBA history, this newest campaign is sure to provide plenty of intrigue and entertainment. From the first game of the regular season until the NBA Finals, our eyes and ears will be glued to all sorts of action around the Association.
We will be witnesses to the on-court greatness of the league's superstars and contending teams, but we will also be keeping a close eye on a number of developing situations, such as the potential return of Derrick Rose to the Chicago Bulls lineup and a blossoming rivalry in the East.
Flopping and the penalties associated with it are sure to be discussed heavily throughout the season, but so will the potential flops of big names who have found new homes.
No one knows exactly how everything is going to unfold, but we do know that the process is going to be thrilling.
Begin Slideshow

»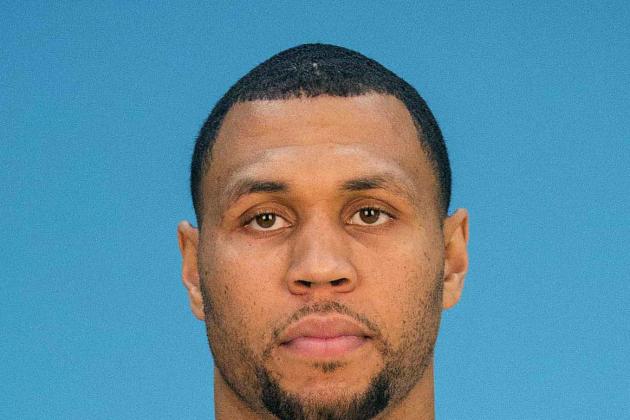 Jesse Johnson-US PRESSWIRE
Can Brandon Roy regain his Portland form?
Before degenerative knee issues took away both the cartilage in his knees and the rest of his promising basketball career, Brandon Roy was a budding superstar and one of the true rising stars in the NBA. The sky was the limit after he averaged over 20 points per game in back-to-back seasons with the Portland Trail Blazers.
Then, in the blink of an eye, Roy was done.
He retired after the 2010-11 season, and the NBA felt his absence during both his injury-ravaged last go-around in Rip City and the lockout-shortened 2011-12 campaign, which he watched from home.
Now he's back with the Minnesota Timberwolves and ready to help them make the ascent from perennial lottery fodder to playoff contender despite the looming shortage of passes from Ricky Rubio, who is sidelined with an ACL injury for the near future.
It's hard enough to predict the extent to which NBA players will succeed in any given season. There are just too many variables in play. However, predicting Roy's future is nearly impossible. If anybody definitively tells you how he'll perform, they're either lying or hiding a crystal ball with ridiculously omniscient powers.
Needless to say, Roy is the X-factor for the Wolves.
If he can come close to regaining his pre-injury form and fills the void at shooting guard, Minnesota could be one of the most surprising teams in the league. Then again, he could also flame out and ride the pine on a nightly basis.
The NBA is planning to crack down on flopping and issue fines for the more egregious examples of excessive acting. If you're curious about what exactly will be penalized, watch the league's official video, which is embedded to the left.
Flopping was a prominent issue throughout the 2011-12 season and was discussed ad nauseam during the postseason. If a player ended up touching his backside to the floor at any point, you could be sure that a billion different people were going to simultaneously scream out "Flop!" in protest.
David Stern is taking a stand here, but how much of an impact will these new measures actually have? Will post-game actions have an effect on in-game plays? Are simple fines enough to deter players from flopping and gaining advantages for their teams?
At the very least, the new rules will give us NBA fans something more to break down after games as we take to YouTube and dissect every questionable call made by the men in stripes. On the opposite end of the spectrum, we could see a prominent star like Blake Griffin, Chris Paul, LeBron James, Manu Ginobili or James Harden suspended by the league for repeat offenses.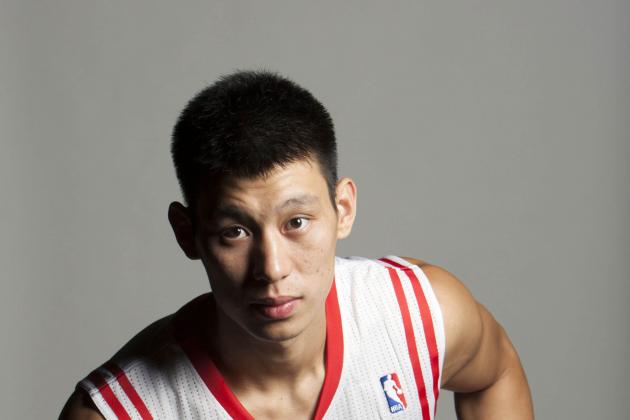 Brett Davis-US PRESSWIRE
What's next for Linsanity?
When Jeremy Lin helped achieve world peace, cured cancer, rid the planet of poverty and hunger and dominated as the New York Knicks' starting point guard, Linsanity became too big to die away in less than a calendar year.
Only one of those feats was actually true, but you wouldn't know it from the amount of media attention that the former Harvard floor general received during his breakout season.
Now he's away from the pressure-cooker and hype-generator that is New York City and will ply his trade with the Houston Rockets, attempting to rescue Daryl Morey's team from a failed plan to land Dwight Howard.
He won't have as much talent to work with, passing to Omer Asik, Kevin Martin and a host of young, inexperienced players instead of Carmelo Anthony, Amar'e Stoudemire and Tyson Chandler. However, he'll be handed the reins to the offense and given the green light to take control on a nightly basis.
It won't take long before we learn whether or not Linsanity was a product of a small sample size and the right system.
That said, even if Lin excels in his new role, it's still going to take a monumental effort to get this young squad into the Western Conference playoffs.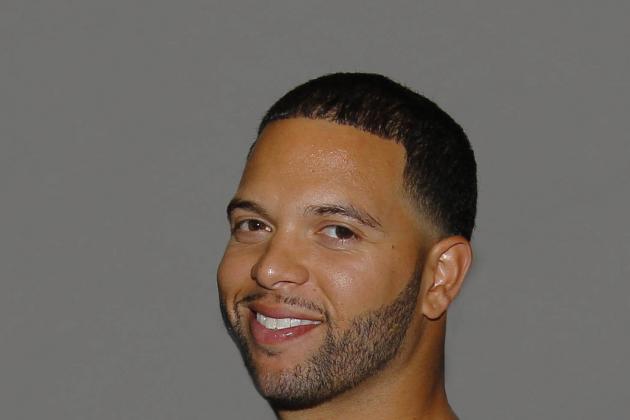 Jim O'Connor-US PRESSWIRE
Deron Williams finally has some help.
While New York Knicks fans will claim that there has never been a rivalry between the Knicks and the New Jersey Nets, it's hard to deny that one will exist now that Jay-Z's franchise is shifting locations to the Barclays Center and becoming the Brooklyn Nets.
Wearing the new black-and-white jersey, Deron Williams will be doing everything in his power to make sure that the Nets win their first home game of the season, one which, not so coincidentally, happens to be against the Knicks.
D-Will finally has some talent to work with thanks to the return of Gerald Wallace, the return to health of Brook Lopez and the acquisition of Joe Johnson. Success is expected from this new quartet, but the same can be said of the Knicks.
Carmelo Anthony is under a ton of pressure this season as he is now the premier established superstar in the league with ring-less fingers. He'll have to become more than a ball-stopping scorer to get the Knicks over the hump and win the franchise's first playoff series in what seems like forever.
The Knicks and Nets should both be contenders in the Eastern Conference this season, and each will have to deal with those burdensome expectations. That, plus the lack of distance between the two franchises, is sure to create a heated rivalry.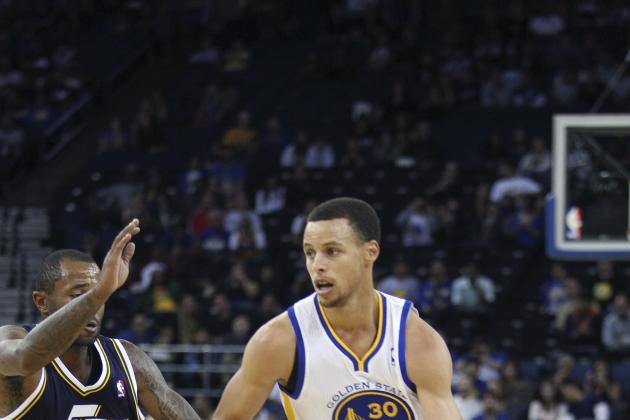 Kelley L Cox-US PRESSWIRE
Stephen Curry hopes to lead the Dubs to the postseason.
If you're looking for an all-out fight to the finish, focus your attention on the eighth seed in the Western Conference. There's sure to be a lot of drama associated with that final berth into the postseason.
There are seven teams that might as well be penciled into the playoff festivities. The Los Angeles Lakers and Oklahoma City Thunder stand out as the favorites in the conference, and the San Antonio Spurs, Los Angeles Clippers and Denver Nuggets aren't too far behind. Those teams should be locks to play past the regular season.
The Memphis Grizzlies and Dallas Mavericks are expected to hold down two of the remaining three seeds, but they aren't quite into that upper tier.
That leaves the rest of the conference fighting for just one spot in the postseason. Realistically, four teams are going to be in contention throughout the season: the Minnesota Timberwolves, Phoenix Suns, Utah Jazz and Golden State Warriors.
The Jazz are the incumbents, but they didn't improve as much as the other three squads they'll be duking it out with.
If Ricky Rubio was fully healthy, the Wolves would be the prohibitive favorites here, but his balky knee throws a massive question mark into the equation. I'm rolling with the Dubs, but anything could happen.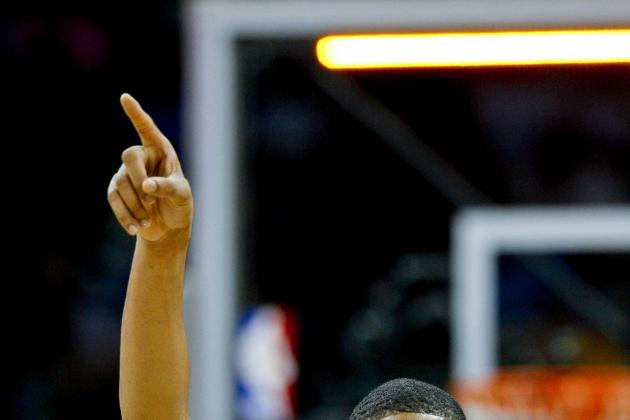 Derick E. Hingle-US PRESSWIRE
Will Anthony Davis be the Rookie of the Year?
The Rookie of the Year race is shaping up to be just as competitive as the fight for No. 8 in the Western Conference.
Anthony Davis will remain the odds-on favorite until a different player steps, as he and his unibrow were simply sensational in Lexington. His shot-blocking, defensive and rebounding talents will be too much to overlook now that he's with the New Orleans Hornets.
However, he's not the only talented rookie in a class filled with potential stars and quality contributors.
Damian Lillard already has a starting job with the Portland Trail Blazers and should immediately provide the glamorous scoring that does wonders for an ROY candidate.
Michael Kidd-Gilchrist is tasked with turning around the Charlotte Bobcats, a difficult proposition for any player, much less a rookie.
Thomas Robinson, Harrison Barnes and Terrence Ross are going to make plenty of noise for their respective organizations as well.
Plus, we have intriguing stories like Royce White and his struggles with anxiety issues.
As is the case with every set of rookies, the 2012 class is chock full of storylines.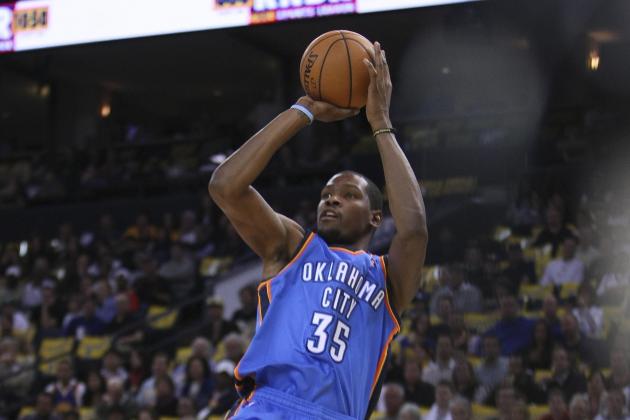 Kelley L Cox-US PRESSWIRE
Kevin Durant still needs to win a ring.
Kevin Durant is a superstar—no sane basketball fan is ever going to question that. In the minds of most, the high-scoring small forward has a stranglehold over the No. 2 spot in the rankings of the NBA's best ballers.
The three-time scoring champion is one of the top offensive players in all of basketball. He can put the ball in the basket in so many ways thanks to a silky-smooth jumper and a spider-like wingspan.
However, Durant is no longer playing with house money. He ran out of that when he took the Oklahoma City Thunder to the NBA Finals and lost to LeBron James and the Miami Heat in decisive fashion.
The pressure is now on Durant to go all the way. He might be one of the league darlings, but the NBA is a cutthroat league in which winning is the be-all and end-all. Two successive failures won't exactly do wonders for how he is perceived.
To his credit, Durant has improved during each and every season of his post-Texas career, and he's bulked up during this offseason, according to The Oklahoman's Darnell Mayberry:
From his lower body, through his midsection on up to where it's as clear as ever, his upper body, Durant has bulked up. As with everything else that defines his skills, Durant isn't overly interested in discussing the matter. That he said as much as he did hints that he has indeed gotten stronger and is darn proud of it.

"I hope so," Durant said when told he looks bigger and asked if he got stronger over the offseason. "I guess we'll know when we start banging during the season. But I feel a little bigger, and coach is going to put me down low a little bit more at the 4 so I've got to be stronger to guard those guys. I'm just looking forward to doing as much as I can to help this team."
Kevin Durant with a post game is a scary thought for the rest of the league. Is this how his ascent will continue?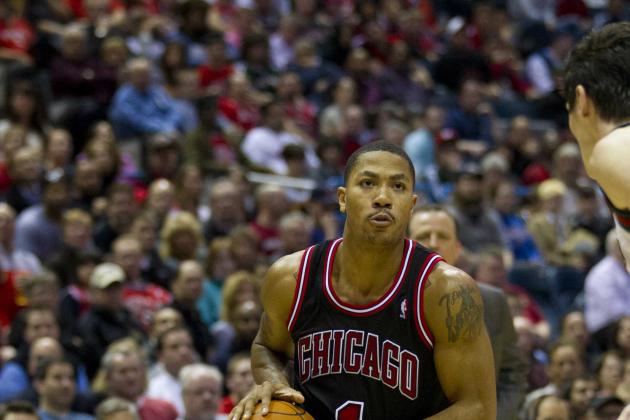 Jeff Hanisch-US PRESSWIRE
When will we see Derrick Rose back in action?
The interwebs have been filled with speculation as to when Derrick Rose will make his oft-discussed return from the torn ACL he suffered in the waning moments of the Chicago Bulls' playoff opener against the Philadelphia 76ers.
However, Rose isn't having any of it. He'll return when he's ready, as he made clear in an interview with ESPN's Rachel Nichols:
Everybody has their own opinions. When the time comes I just have to be ready and prove to the people here that I am ready to play. Who knows when that time is? If it's all year I might wait the whole year, so what? If I come back at the All-Star (break), so what?

If anything, I think I've learned it's going to help me with my patience. I think I'm way more patient.
While the prospect of Rose missing the entire 2012-13 campaign is terrifying, I'm going to prove Rose correct and provide my own opinion: Rose is too dynamic an athlete and too much of a competitor to sit out during the stretch run if Chicago has a chance.
While the Bulls aren't going to be competing for the No. 1 seed in the Eastern Conference without their former MVP and fearless leader running the show at point guard, they certainly have enough talent on the roster to earn a postseason berth in the weaker of the NBA's two conferences.
Someone on Chicago's squad is going to have to step up. It could be Kirk Hinrich, Nate Robinson and Marquis Teague, filling the point-guard vacancy in Rose's absence. It could be Luol Deng or Joakim Noah taking a leap forward and becoming bona fide stars.
When Rose is pondering his return date, he's going to notice the Bulls' inevitably high place in the Eastern standings and want to help out. That's my guess at least, but I'm not going to pretend that my speculation is gospel here.
One thing is for sure, though. This is a situation that will be worth monitoring throughout the season, even after he returns.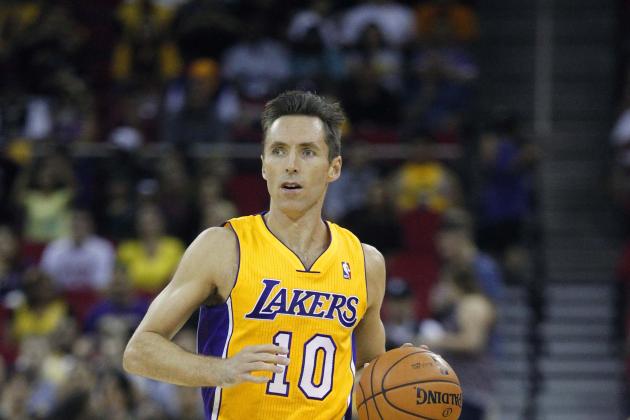 Cary Edmondson-US PRESSWIRE
Steve Nash is one of the many intriguing players on the Los Angeles Lakers.
It would almost be feasible to pick 10 intriguing storylines that only deal with the Los Angeles Lakers, but we're going to compress them all into one here.
What about this team isn't going to be fun to watch and monitor?
At the forefront of the things I'll be watching for is Kobe Bryant's internal struggle. The Lakers are still his team, but how much of that is going to manifest itself on the basketball court? Kobe's battle between ego and intelligence is sure to be a struggle of epic proportions.
His do-it-himself attitude is what's made him an all-time great, but Kobe is going to recognize that Steve Nash must control the ball at times and that Dwight Howard needs to be a prominent part of the offense. He has to if the Lakers are going to succeed.
Speaking of Nash and D12, they'll both be under the microscope throughout their first season in purple and gold.
This is Nash's best chance to win his first NBA title and hold up the Larry O'Brien Trophy, and it might be his last as a prominent part of the team.
Age and Howard's pending free-agency situation could both throw a wrench in Nash's year-two plans in the Staples Center. Howard might not be leaving, but it is still a possibility if not everything goes according to plan in Los Angeles. A lot is certainly expected of him after the Dwightmare that he forced basketball fans to endure over the last year.
Whenever three of the NBA's best team up, the headlines will follow. Such is the case for the new and improved Lake Show.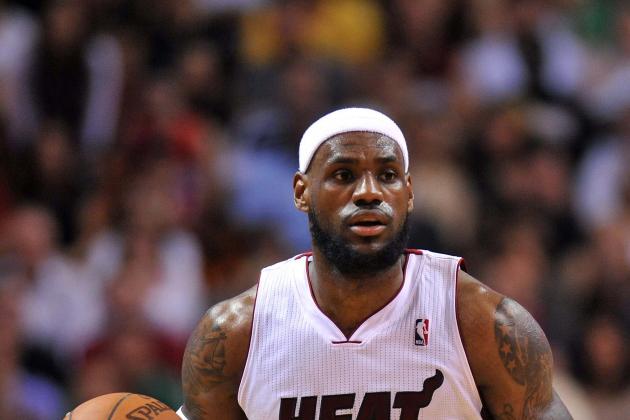 Steve Mitchell-US PRESSWIRE
What can LeBron James do for an encore?
It's only fitting that we end with the Miami Heat's quest to become the NBA's latest back-to-back champions. The 2011-12 campaign was one filled with dominance, particularly from one LeBron James, and the 2012-13 campaign shouldn't be too different.
James put together one of the finest seasons that a basketball player can dream of. He was historically dominant from a statistical perspective, became one of the few players to ever be named the league MVP and the Finals MVP, won his first title and tasted gold for the second time at the London Olympics. For almost any player, that would be the pièce de résistance. The magnum opus, if you will.
It might not be for LeBron, who is still either entering into his prime or in the midst of it, and it's not like he's showing any signs of slowing down.
His encore performance could be truly legendary.
Then there are the Heat's new acquisitions—most notably, Rashard Lewis and Ray Allen. Monitoring whether Lewis can regain his old form is certainly a noteworthy pursuit, but Allen is going to be the much bigger story.
With fresh ankles and a rejuvenated game, Allen will consistently come off the bench for the first time in his storied career and utilize his three-point shooting to spark some Miami runs. Plus, his presence is going to fuel an already bitter rivalry between the Heat and the Boston Celtics.
If those two teams meet in the Eastern Conference finals, we'll have some must-see TV on our hands.
As has been the case so often since LeBron rose to superstardom, he's squarely in the middle of the NBA's biggest storyline.