The 5 Best Fundamental Players in the NBA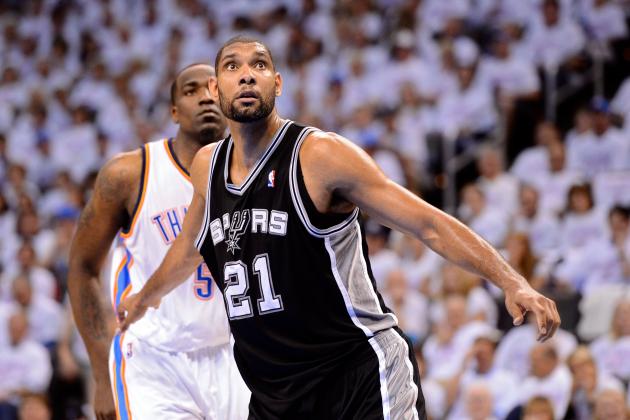 Ronald Martinez/Getty Images

There's a reason Tim Duncan so quickly earned his nickname, "The Big Fundamental."
It was a lot more polite than calling him "boring."
The four-time NBA champion and two-time MVP cemented his status as one of the game's all-time great big men with an approach that wasn't flashy enough to generate anything but the most begrudging media attention.
As something of an antidote to the egocentric superstar, Duncan's style both on and off the floor is radically orthodox.
He made it novel to be old-school again, and he wasn't relying on gimmicky knee-high socks. Duncan's homage to his predecessors has more to do with fundamentally sound skills than lip service.
His post moves and footwork make up for the fact that he's never been the most athletic or explosive forward, and his approach on the defensive end is equally intelligent.
Consequently, Duncan is today's godfather of fundamentally sound hoops. Who's followed in his footsteps?
Here's a look at the five guys who would make Timmy proud.
Begin Slideshow

»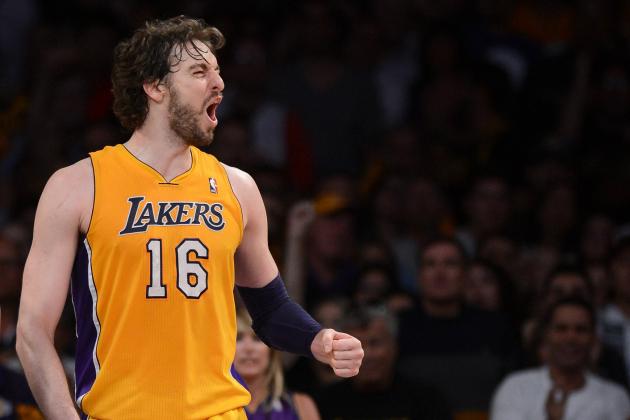 Harry How/Getty Images

Outside of Dirk Nowitzki, you won't find many seven-footers who can shoot better than Pau Gasol. During his 11-year career, he's made 52 percent of his shots, and a lot of those shots came from mid-range.
If you don't believe the numbers, just look at his shooting form.
When in the paint, Gasol is equally effective thanks to his post skills. He can score with both hands, either going to a baby hook or spinning around for a jumper. His soft touch makes him lethal no matter what he decides to do.
Gasol is also an exceptional passer, especially for his size. He averaged 3.7 assists last season and notched as many as 4.6 in 2005-06.
No big man has come closer to Tim Duncan in dictating games with skill rather than athleticism.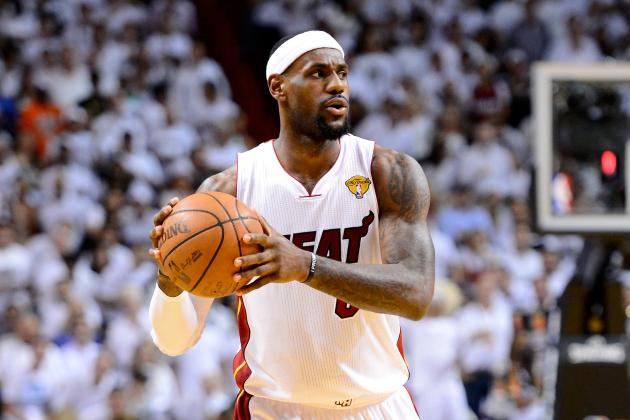 Ronald Martinez/Getty Images

It's easy to forget just how fundamentally sound LeBron James' game is.
Thanks to his uncanny athleticism, we often spend so much time marveling at the physical tools while forgetting about the mental ones. Needless to say, this guy is a three-time league MVP because he has plenty of both.
Save for the occasional cross-court pass or ill-advised gamble, LeBron is just about as savvy as it gets.
He shoots, passes and drives with nearly flawless mechanics. From his timing to his footwork, James always does it the right way. He just happens to look pretty good while he's doing it.
More importantly, James has been selected to the NBA All-Defensive First Team four times on account of a similarly airtight skill set. He won't rack up jaw-dropping statistics in the blocks and steals categories, but that's because he plays the kind of smart defense that sometimes eschews that risk-taking.
James fronts the post like an All-Star power forward, and he locks down perimeter scorers with relative ease.
You really won't find a more well-rounded package.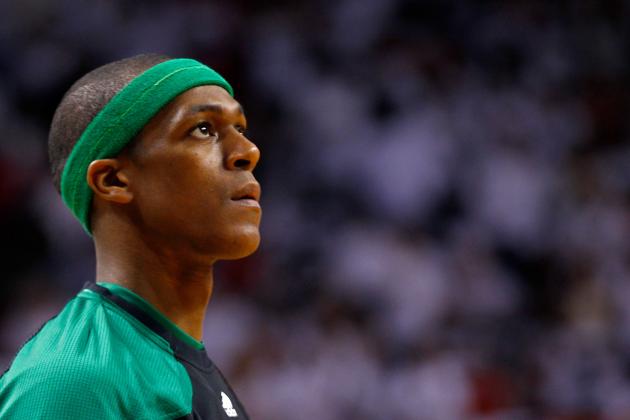 Mike Ehrmann/Getty Images

Rajon Rondo isn't about making the flashiest passes. He just makes the best ones.
He knows how and when to utilize a bounce pass, and he uses two hands to do it. The 26-year-old would make any coach proud.
More importantly, Rondo doesn't force the action. He waits for plays to develop, looks to share the ball before pursuing his own shots and grounds his team with composure and leadership. There's no question that Rondo's skill and poise make the rest of his teammates significantly better—even, if not especially, veterans like Kevin Garnett and Paul Pierce.
His perimeter shot still needs work, but Rondo makes up for it as one of the very best defenders at his position.
Rondo plays smart defense, staying at home and using his quickness and long arms to harass ball handlers. Whereas other great passers are so often content to do their damage on the offensive end, this guy has always played hard from baseline to baseline.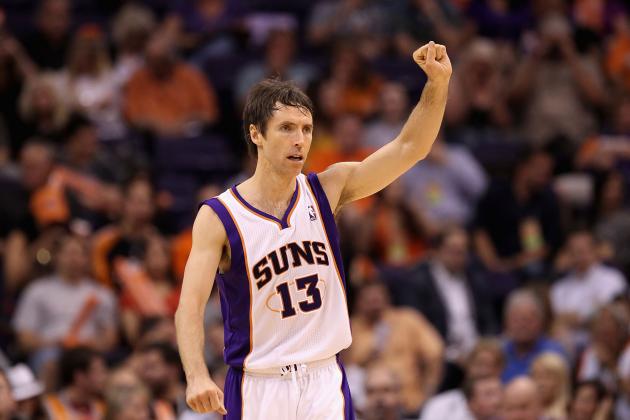 Christian Petersen/Getty Images

Though Steve Nash has never had the physical tools that make explosive point guards like Derrick Rose so dangerous, it hasn't stopped him from establishing himself as one of the league's most iconic floor generals.
His shooting stroke is underrated only because he's made such a mark with his passing ability. The 38-year-old has made 49 percent of his career field-goal attempts and nearly 43 percent from behind the arc.
When depended upon to score more heavily during his two MVP campaigns, Nash averaged nearly 19 points per game, and he did it without overwhelming size, strength or speed. He did it with one heck of a jumper.
Of course, it's Nash's patience, ability to execute plays and pinpoint passing that set him apart.
He's made a living turning simple pick-and-rolls into plays no one saw coming. And even when defenders have seen it coming, they've been helpless against it more often than not.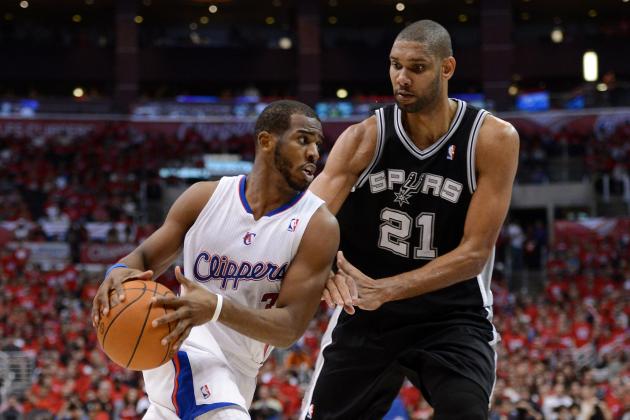 Harry How/Getty Images

Just when you thought Chris Paul couldn't get any better, he cut his turnover average to a career-best 2.1 per game last season.
The really scary thing is that he's never averaged more than three, and that was a season in which he also collected 11 assists per contest. When it comes to decision making and ball control, Paul is almost in a league of his own.
When looking for his own offense, the skills remain evident.
Paul boasts a wide array of floaters and layups that rely more on spin than athleticism. He's equally dangerous from the perimeter, where he's made 36 percent of his three-pointers in his seven-year career.
That consistency has a lot to do with his patience. He sets his feet as deliberately as any shooter in the league.
The reason Paul ultimately claims this top spot is his defense, an area in which he excels by virtue of more than his strength and quickness alone. He can pressure ball-handlers, step into passing lanes and discourage penetration.
Forget the flashy lobs. The fundamentals are what set Chris Paul apart.