10 Most Exciting NBA Teams to Watch for in 2012-13 Season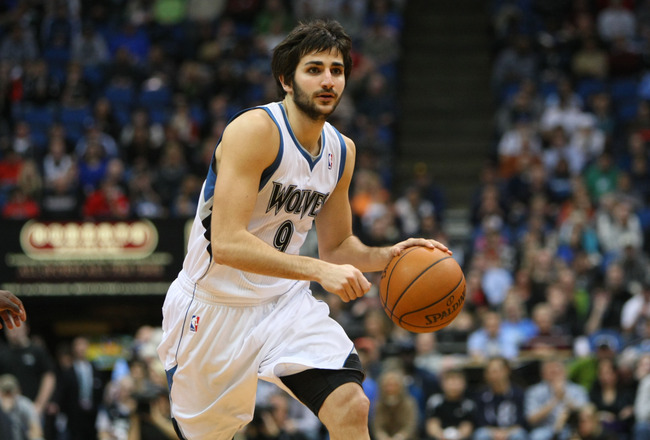 Ricky Rubio is already one of the most entertaining players in all of basketball.
Brace Hemmelgarn-US PRESSWIRE
When you watch these 10 NBA teams, you'll see plenty of alley-oops, flashy passes, offensive explosions and ridiculous shots. After all, they're the ones capable of providing the most highlights on a nightly basis.
While being entertaining doesn't necessarily imply greatness on the basketball court, the best teams do usually tend to be pretty fun to watch.
Once the NBA season rolls around, these are the squads that you should change plans in order to watch. Circle the dates on your calendar and clear your schedule. Cancel your dates. Move your meetings.
Whatever you do, make sure you catch as many of these teams as you can.
Honorable Mentions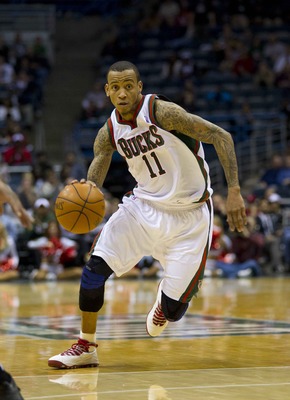 You can bet on at least one circus shot from Monta Ellis every game.
Jeff Hanisch-US PRESSWIRE
Golden State Warriors
Assuming health, points are going to come in bunches for the 2012-2013 Golden State Warriors.
With Stephen Curry and Klay Thompson lighting it up from downtown, Harrison Barnes scoring at a high level during his rookie season and Andrew Bogut and David Lee doing the scoring on the inside, offense reigns supreme once more for the Dubs.
Milwaukee Bucks
When the Milwaukee Bucks backcourt features both Brandon Jennings and Monta Ellis, you know that the highlight reels are going to be filled with defenders learning to "Fear the Deer."
An exciting frontcourt would have been enough to push them into the top 10, but Ersan Ilyasova can't do that by himself.
New Orleans Hornets
Anthony Davis alone is enough to make this an intriguing team, and having Eric Gordon, Ryan Anderson and Austin Rivers alongside The Unibrow only helps the cause.
That said, the Hornets are just too young and undeveloped to push past any of the remaining teams.
10. San Antonio Spurs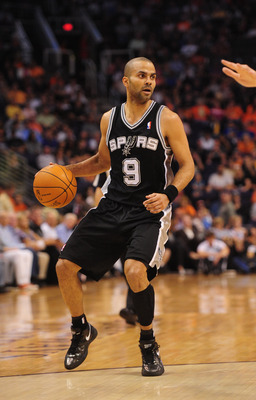 You can't blink when you're watching Tony Parker.
Mark J. Rebilas-US PRESSWIRE
For those people out there who are shaking their heads, rolling their eyes and wondering how the San Antonio Spurs could possibly end up in the top 10 of a list about the most exciting teams in the NBA, it's time to start watching this team.
And no, Tim Duncan didn't suddenly learn how to talk, tell jokes and juggle while using his off-the-glass jumper.
As we saw during the last season, these Spurs aren't the defensively-oriented ones of old. They play at a quick pace and put up a ton of points.
Between Tony Parker and Manu Ginobili, there's always excitement coming out of Gregg Popovich's backcourt. The Frenchman's quickness and the Argentine's craftiness make for a deadly combination.
9. New York Knicks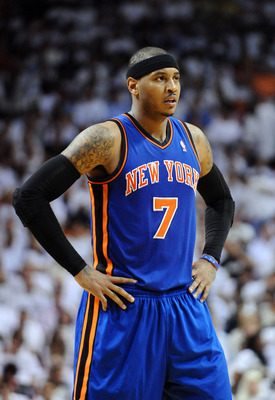 You never know when Carmelo Anthony is going to explode.
Steve Mitchell-US PRESSWIRE
Without Mike D'Antoni at the helm, this team won't be quite as fun to watch. However, the New York Knicks are still a team that you have to go out of your way to track on your television.
Carmelo Anthony is one of the best scorers in all of the NBA, regardless of position. As long as No. 7 is playing small forward in Madison Square Garden, points are going to come quickly.
Melo proved just how deadly he could be during the Olympics, scoring an American-record 37 points in just 15 minutes of action.
When the ball is in his hands, anything can happen.
I still haven't even mentioned Amar'e Stoudemire, who can provide an offensive explosion of his own and throw down with vigor.
Plus, J.R. Smith can post some of the best highlights in the NBA.
8. Boston Celtics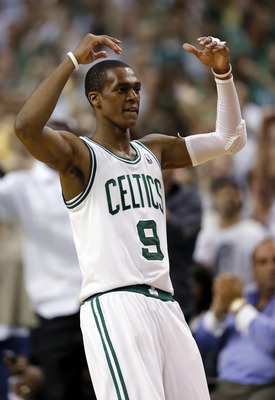 Rajon Rondo is one of the NBA's walking triple-doubles.
Greg M. Cooper-US PRESSWIRE
In order to justify the Boston Celtics' inclusion in these rankings, I only have to mention the name of a single player: Rajon Rondo.
Not many players in the NBA control a game on both ends of the court like this versatile point guard can.
Rondo is a sensational defender, capable of either shutting down his opponent and forcing him to loft up a bad shot or simply swiping the ball away and finishing at the other end.
On offense, he might not be able to shoot efficiently, but he sees passing lanes like only a few players in NBA history can. More importantly, he can make the passes once he sees the play develop.
From the opening tipoff—when Rondo usually does something crazy if the C's earn the first possession—to the final buzzer, Rondo is a constant threat to score, record a dime or pull down a board.
A triple-double could happen on any given night.
7. Brooklyn Nets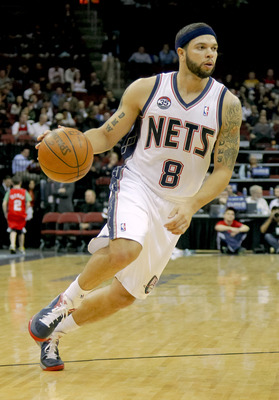 Deron Williams will look just as exciting in a Brooklyn uniform.
Jim O'Connor-US PRESSWIRE
The Brooklyn Nets have the luxury of using off-court action to build the excitement.
Moving to Brooklyn and kicking off the home schedule with a game against the New York Knicks at the Barclays Center is just the start of what is sure to be an intriguing season for Mikhail Prokhorov's team.
Deron Williams is one of the best point guards in the league and a true dual threat when it comes to both passing and shooting.
Now D-Will is set to be joined by Gerald Wallace (again), Joe Johnson, a healthy Brook Lopez and plenty of other options.
A ton of offensively-oriented players call Brooklyn home now.
6. Minnesota Timberwolves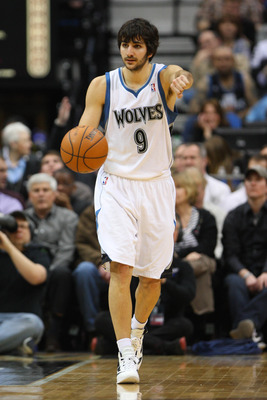 Rubio could record 10 assists using only behind-the-back passes.
Brace Hemmelgarn-US PRESSWIRE
The Minnesota Timberwolves have the potential to be one of the league's premier League Pass teams. They might not appear on your local stations too often, and their games will come on late at night for the East Coast, but they're well worth dialing up whenever possible.
Kevin Love is the best power forward in the game, capable of controlling the contest on the glass and from anywhere on the offensive side of the court.
Ricky Rubio is a wizard with the ball and a top-notch facilitator even at his tender, young age.
Watching Nikola Pekovic can be equal parts hilarious and impressive, as he brutalizes opponents with his strength and passion.
Plus, there's the offseason addition of Brandon Roy. Obviously, there's plenty of intrigue there as the shooting guard returns from his premature retirement and hopes to regain his former scoring prowess.
The Wolves are one of the league's biggest up-and-comers, both in terms of excitement and winning potential.
5. Denver Nuggets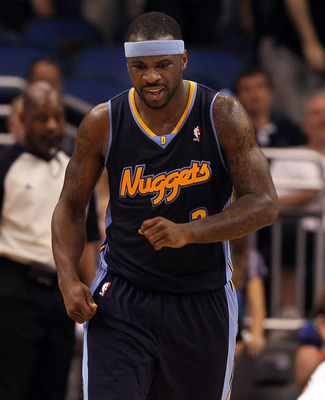 Say hi to Ty Lawson, one of the fastest players in the league.
Kim Klement-US PRESSWIRE
If you think this team played at a fast pace last season, prepare yourself for a track meet every time the 2012-13 Denver Nuggets step onto the court.
After the addition of another transition threat, Ty Lawson is going to be in heaven. He'll be able to finish any run-out by calling his own number or dishing the ball off to either Andre Iguodala or Kenneth Faried.
Between Lawson, Iggy and the Manimal, there's already enough excitement in the Mile High City.
Add in the offensive potential of Danilo Gallinari and the enigma that is JaVale McGee. Now you've got a squad that's easily a top-five squad in terms of watchability.
Whether McGee is the dominant force that Hakeem Olajuwon expects him to be or is simply the head case that we grew to know and love with the Washington Wizards, he's sure to be an entertaining big man.
4. Los Angeles Lakers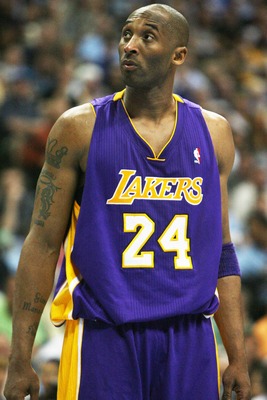 The Black Mamba can strike at any moment. 'Nuff said.
Chris Humphreys-US PRESSWIRE
Here's my argument for the Los Angeles Lakers' level of excitement:
Pau Gasol.
Steve Nash.
In the words of Maximus Decimus Meridius, "Are you not entertained?"
3. Los Angeles Clippers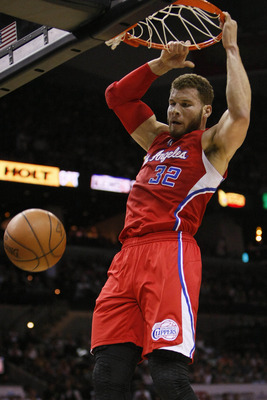 Any bets on who Blake Griffin posterizes next?
Soobum Im-US PRESSWIRE
Here's roughly 12 minutes of reasoning for the Los Angeles Clippers' placement in the top three.
The Clippers have become a must-watch team, simply because you don't want to miss what Blake Griffin does next.
It's one thing to see the big man posterize Pau Gasol, Kendrick Perkins or Timofey Mozgov on SportsCenter the night after it happens. By then, you've heard the buzz, and you've steeled yourself for the slaughter you're about to witness.
It's entirely different to watch him rise through the air and throw the ball down through the rim as you hold your breath. You can't help but let loose a shout and fly off your couch or out of your chair.
Plus, Chris Paul is pretty decent.
2. Miami Heat
LeBron James is the best basketball player in the world right now and a true must-watch individual.
Derick E. Hingle-US PRESSWIRE
Whether you love LeBron James or hate him—or if you're neutral, because believe it or not, that's possible—you have to at least respect the amount of excitement he brings to the table.
As the best player in the world, James can completely dominate a basketball game from start to finish, even when he's not scoring.
He'll create highlights with his passing, his chase-from-behind blocks, his defensive play and more. And of course, he'll have more than a few tomahawk jams.
Additionally, the Heat can employ stellar offensive players like Dwyane Wade, Chris Bosh and Ray Allen.
Miami happens to be the NBA's reigning champion, which also carries with it a certain element of excitement.
1. Oklahoma City Thunder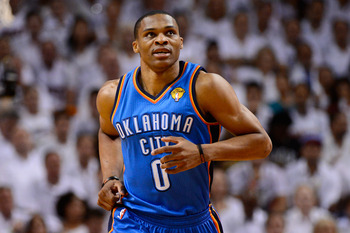 Westbrook's explosiveness makes him the NBA's most exciting player.
Ronald Martinez/Getty Images
Unlike so many of the other teams in these rankings, the Oklahoma City Thunder have not one, not two, not three, but four players in the upper echelon of excitement.
1. Serge Ibaka: How many shot-blockers do you find who can also hit the pick-and-pop jumper? Blocks are one of the most entertaining plays on defense, and Ibaka provides quite a few of them.
2. James Harden: Have you seen his beard? How about his mohawk? His Eurostep?
3. Kevin Durant: Scoring is glamorous, and no one has been better at it than Durant over the last three years.
4. Russell Westbrook: Quite possibly the most entertaining player in all of basketball, Westbrook is so intriguing to watch because you never know what he's going to do. He can dunk ferociously one play and then make a bone-headed decision on the next one.
Between these four, there's a fairly sizable margin between the Thunder and the rest of the field.
Keep Reading