2013 NBA Mock Draft: Predictions for Entire First Round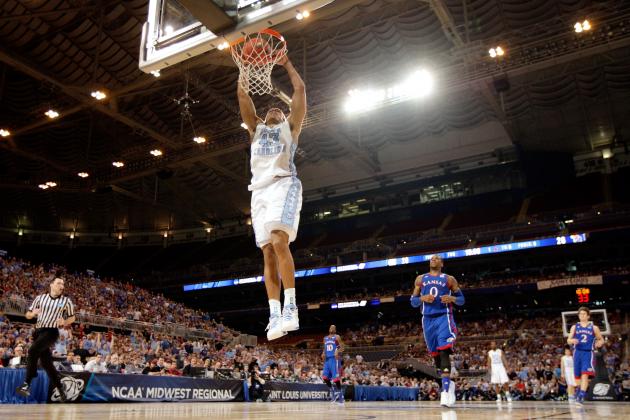 Andy Lyons/Getty Images

With the 2012 NBA draft just ending yesterday and the free agency period looming, some might think it's too early start talking next year's draft.
Well, after remembering what a spectacle the draft was last night, I'm not one of those people. Within minutes of the Lakers taking the NBA's version of Mr. Irrelevant, I was scouring the Internet looking for scouting reports on the top players of the 2013 class.
And with the undeniable fact that every single person in the world loves mock drafts, I figured why not do some super early speculation for the 2013 NBA draft?
Follow along to see who your team picked.
(Note: Just for these purposes, we're simply ordering the teams by their lottery chances this season. Trades involving future draft compensation won't be counted because we aren't positive how next season will play out. And the players involved are mainly married to their draft position over team, though I'll make a concerted effort to accommodate both.)
Begin Slideshow

»
After missing out on the Anthony Davis sweepstakes in this year's draft, Charlotte could be in a position to grab a player who many are calling Davis Lite in 2013.
Noel is an explosive athlete and elite shot-blocker who commands respect in the paint despite his thin frame. With a 7'4" wingspan and a reach in the nine-foot range, Noel has a body that suggests he's not even close to filling out his frame.
He isn't as offensively polished as Davis coming out of high school, but an enterprising reader might want to get on trademarking "Fear the Flat Top" right away.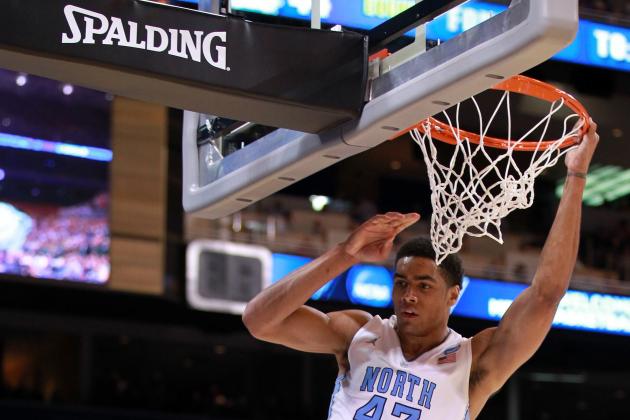 Andy Lyons/Getty Images

Stuck as a role player on a veteran North Carolina squad, the McAdoo never got comfortable as a freshman in Chapel Hill. The 6'9" power forward scored just 6.3 points per game on 43 percent shooting and struggled to make his presence known on the defensive end.
After flirting with declaring the the 2012 draft to mixed results, McAdoo smartly decided to return to North Carolina for his sophomore season where he'll have a more regular role.
This will do nothing but help McAdoo's draft stock, as he'll be able to showcase what made him a top-flight recruit coming out of Norfolk Christian. He's a silky athlete with a quick first step who can score in the paint at a near-elite level.
He struggles with his outside shot, but another year under Roy Williams should help mitigate his shortcomings.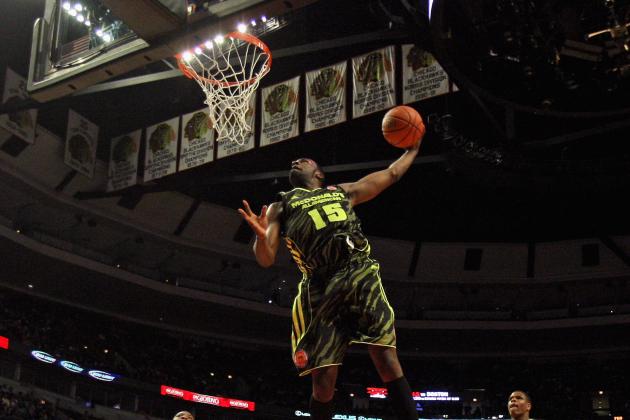 Jonathan Daniel/Getty Images

Drafting Syracuse guard Dion Waiters shows that the Cavs management is comfortable drafting an undersized player if the talent level is there.
With Muhammad, the talent is there and then some, as many had him as the No. 1 high school player of the class of 2013. He's an electrifying athlete who may win dunk contests someday and can defend multiple positions.
He needs to work on his outside shot and needs to get more consistency with his handles, but he's one of very few players with star potential in this draft.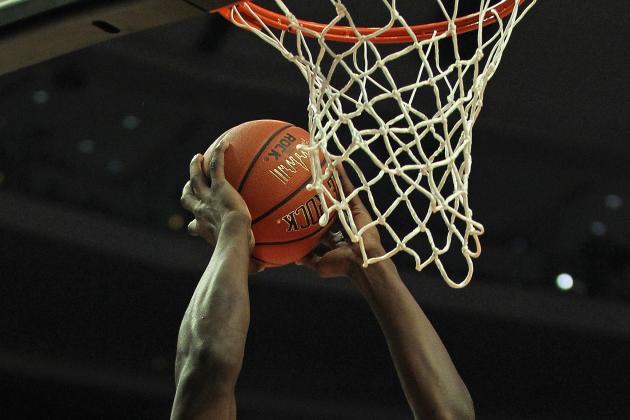 Jonathan Daniel/Getty Images

Poythress is a long and athletic swingman who should be able to step in and do a decent Michael Kidd-Gilchrest impression for John Calipari next season at Kentucky.
He's not as physically gifted, and his motor doesn't run as high, but Poythress is an aggressive slasher on the offensive end who has a consistent set shot.
New Orleans will get a chance to see what second-round draft choice Darius Miller offers the team next season, but Poythress' potential would win out if available whenever the Hornets pick next year.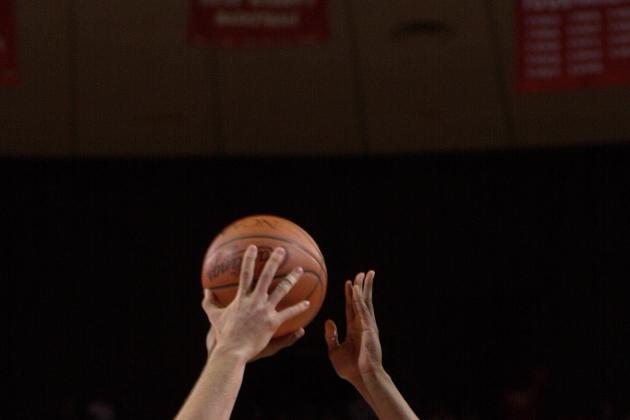 Elsa/Getty Images

Austin is probably the most talented big man in next year's draft. He's a dominant shot-blocker who defends well in the post and can even stretch out to the three-point line.
But like former Baylor forward Perry Jones, his motor isn't always running at the highest level and disappears more than someone of his talent should.
With two big men in place, Sacramento likely wouldn't make this selection if it was on the clock at No. 5. However, a player of Austin's skill and potential won't go lower than No. 5 in any draft.
If reality follows the Brooklyn Nets blueprint, pairing Gobert with Dwight Howard would give the team the most intimidating frontcourt in the league.
The French power forward, who stands a legit 7'2", is an athletic freak who runs the floor like a guard.
His post game still needs a bunch of work, and he's too thin right now to back someone down at the NBA level. But he'd be a nice fit next to Howard...and a great backup plan if the center goes somewhere else.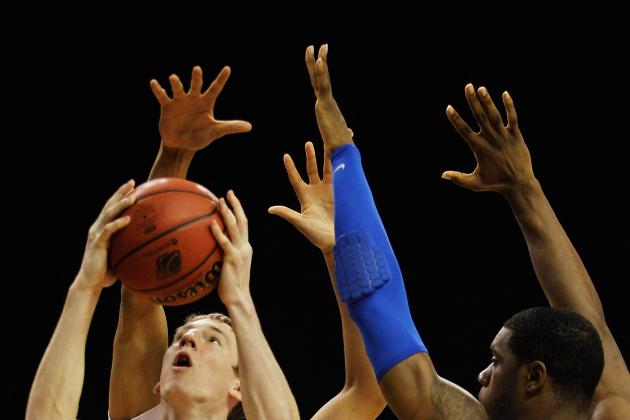 Streeter Lecka/Getty Images

When Cody's brother Tyler Zeller was drafted last night by the Dallas Mavericks (and subsequently traded to the Cleveland Cavaliers), the analysts mentioned that the Zeller family would soon be in the draft green room again, and they weren't lying.
Cody is by far the most skilled of the Zeller brothers. He's more mobile and scores better around the basket than his UNC counterpart. He's also an underrated ball handler and passer out of the post.
Zeller drops here because he's not a gifted athlete and lacks the physicality of the big man drafted ahead of him.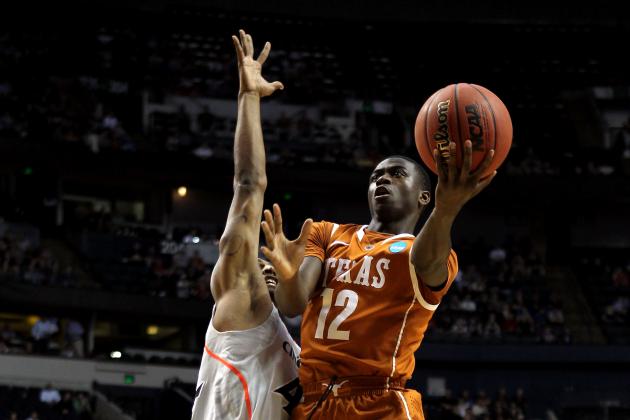 Jamie Squire/Getty Images

After being ranked as one of the best point guards in the class of 2011, many thought Kabongo would be a classic one-and-done at Texas. But Kabongo struggled mightily early in the season before rounding into shape for the better half of the 2011-12 campaign.
Regardless, his final numbers looked awful in comparison to the other point guards of this year's draft class, and he smartly returned for his sophomore season after a brief flirtation with leaving early.
Kabongo should rebound next season and show teams why he was deserving of such high praise in high school. He's a pure point guard who does best when he's making decisions in the open court. He is also a more consistent shooter than his 39-percent performance would suggest.
He would be a nice fit in Toronto if the team whiffs on Steve Nash and doesn't bring back Jerryd Bayless.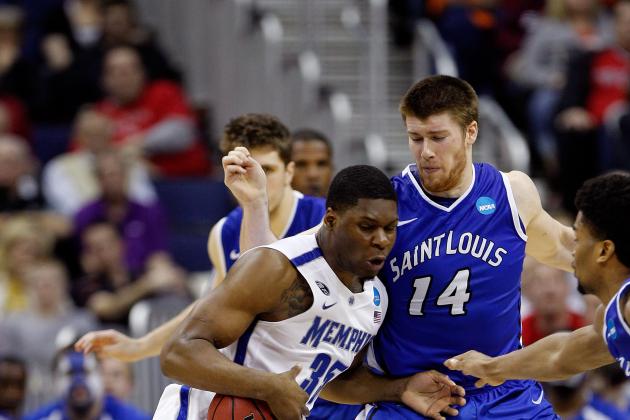 Rob Carr/Getty Images

Seriously, what a name on this guy. I would consider drafting him based on that alone. Someone named Adonis can't possibly fail, right?
Luckily for Thomas, he also has freakish athleticism, a strong motor and a good midrange game to go along with that name.
His ceiling is top five, so any team would be lucky to have him at No. 9.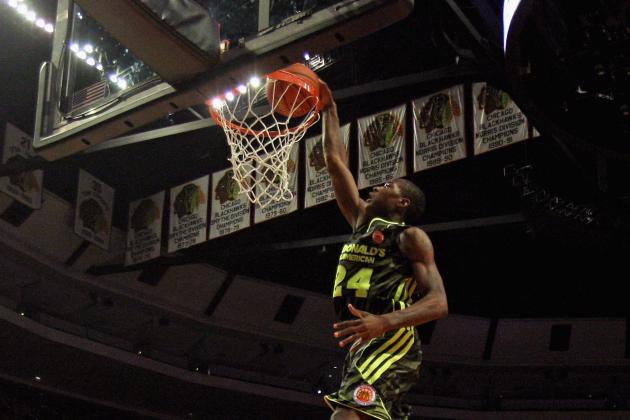 Jonathan Daniel/Getty Images

After swapping their No. 18 pick in this year's draft for small forward Chase Budinger, the Timberwolves might have to wait another season to fill their gap at the shooting guard slot.
Luckily for them, Goodwin is a perfect fit for their needs. He's an athletic guard who can score from just about anywhere on the floor and is unselfish enough to allow others around him to shine. He'll need a more consistent jumper a the next level, but he won't turn 18 years old until August 17 and has plenty of time to develop.
Talent has never been the question with Mitchell. He has all the makings of a Gerald Wallace-type All-Defense selection who can guard multiple positions and finish hard at the rim.
The question with Mitchell is commitment. He was academically ineligible to play for part of this season and nearly reneged on a commitment to stay in school after coach Johnny Jones left to take over the LSU program.
But if Portland loses Nicolas Batum in free agency, Mitchell would be a perfect replacement.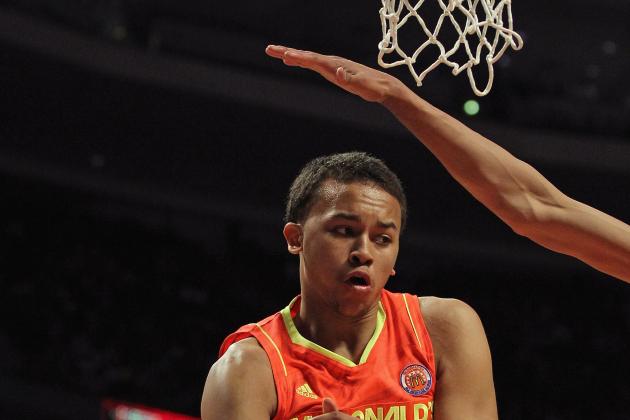 Jonathan Daniel/Getty Images

Anderson is a point forward who should step in at UCLA with guard Shabazz Muhammad and be an elite freshman.
Anderson has a consistently solid midrange game and can even step back to the three if needed. His 7'2" wingspan helps make up for his lack of lateral quickness and athleticism at the defensive end.
He'll need to add strength and show a stronger motor to make it farther up the lottery, but No. 12 seems about right for Anderson.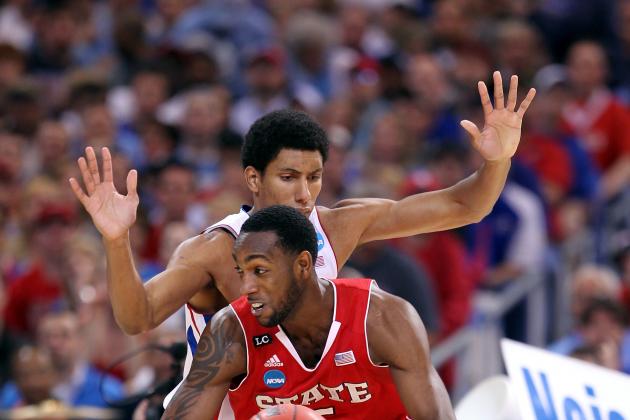 Andy Lyons/Getty Images

Phoenix has lacked elite athleticism in the post since Amare Stoudemire left and hasn't had an elite shot-blocker protecting the rim in what seems like an eternity.
Theoretically speaking, Leslie could be the answer to both problems for the rebuilding Suns.
He struggles to score the ball in the post, but he has an improving jumper and would make an interesting duo with center Marcin Gortat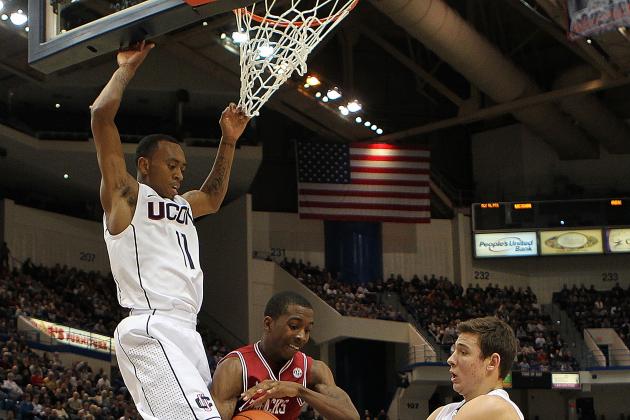 Jim Rogash/Getty Images

With Kyle Lowry seemingly on his way out the door and Goran Dragic being a restricted free agent, the Rockets could target the Arkansas combo guard to pair with whomever is on their roster come 2013.
Young is lightning quick and has great vision in the open court. He plays recklessly, but Kevin McHale is the type of coach who could harness that level of talent.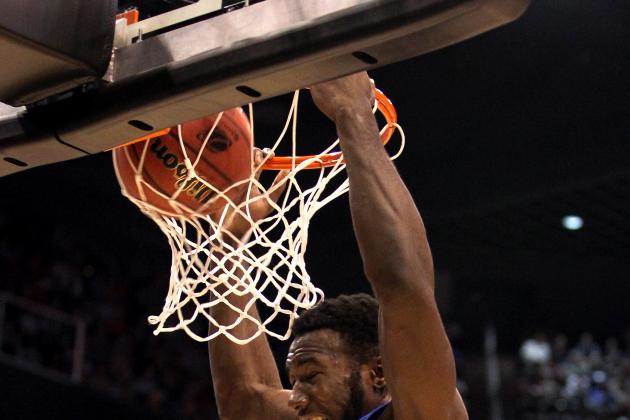 Christian Petersen/Getty Images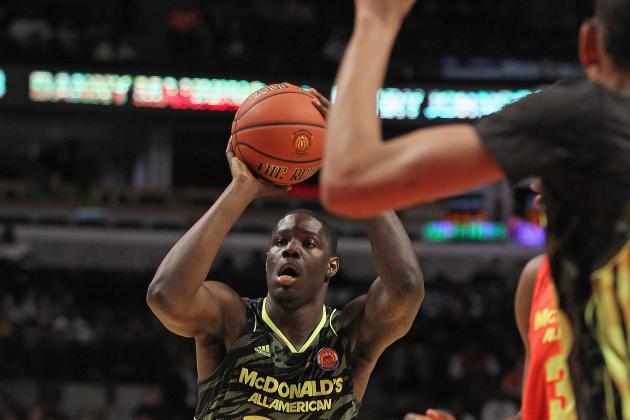 Jonathan Daniel/Getty Images

If the Knicks are looking for Amar'e Stoudemire insurance come 2013 draft night, Bennett could be the perfect fit.
He's an explosive athlete whose shot stretches regularly to 18 feet and who can hit the occasional three-pointer. Bennett also rebounds better than you would expect for someone who plays away from the rim so often.
His game is basically some polish and strength away from NBA contribution right now. A year at UNLV certainly won't hurt.
If he ever develops consistency in his outside game, Saric could develop into a point forward Dirk Nowitzki clone.
He just turned 18 years old in April, so he hasn't rounded into his frame yet and still makes poor decisions. But his potential at this spot is immense, and he could be stashed overseas for another year or two if deemed unready.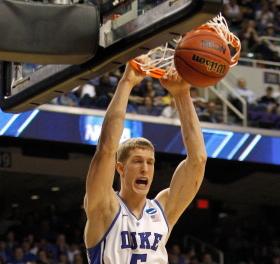 Streeter Lecka/Getty Images

Laymen's logic here: If the (lesser-talented) Miles Plumlee can soar up draft boards all the way to Indiana at No. 26, then Mason must have lottery potential stashed somewhere.
Like his brother, he's an explosive athlete who works hard on every possession, but his midrange game is far more developed. He'll need more strength and seasoning offensively to play in the NBA post, but he's still a good prospect in the later half of Round 1.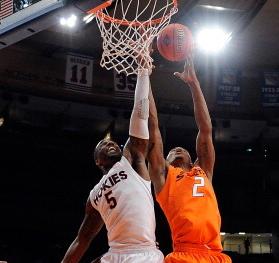 Patrick McDermott/Getty Images

Nash is another player whose "bound to be a lottery pick" ceiling crashed down during his freshman year of college.
The small forward struggled to find consistency with his shot and has some attitude and defensive commitment problems to take care of before he can hit his stride.
But if Nash breaks out as a sophomore, he could be a top-10 selection. He's already built like an NBA small forward and can be overpowering when attacking the rim.
Born in New Zealand, Adams was not really on anyone's radar before putting it all together last year and emerging as elite prospect.
Already built for the NBA, he's a great rebounder who plays with a bit of a mean streak. His game (especially in the offensive post) still needs a ton of polish, and he doesn't strike me as a one-and-done kid. But if he does come out, this seems like a logical spot.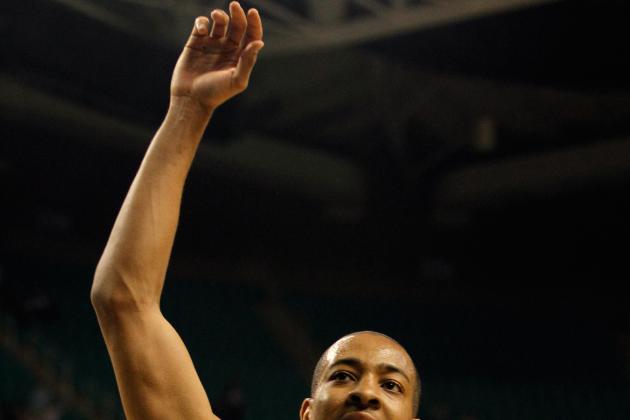 Streeter Lecka/Getty Images

McCollum could be next year's Damian Lillard.
He's an elite creator whose surrounding talent makes it necessary to use such a high rate of his possessions—something he's surprisingly efficient at regardless.
McCollum's set shot could use some work, but he has range out to the three-point arc and is one of the best rebounding guards in the country.
He has lottery potential but sticks here for now until he proves it next season.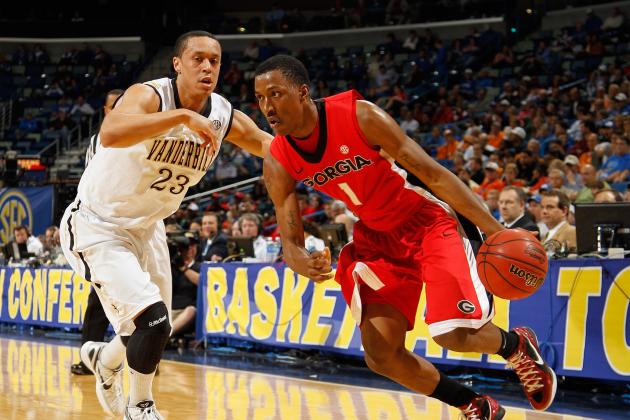 Chris Graythen/Getty Images

Via ESPN's Chad Ford:
A number of NBA scouts have been quietly buzzing about Caldwell-Pope. The draft has been a bit devoid of quality shooting guards of late and Caldwell-Pope can really shoot the lights out. If he develops the other areas of his game he's a potential lottery pick down the road.
I didn't get to see Georgia play much last season, but when I did, Caldwell-Pope really stood out as a potential NBA player. He's probably the best shooter in his class, and he defends and makes smart decisions with the basketball.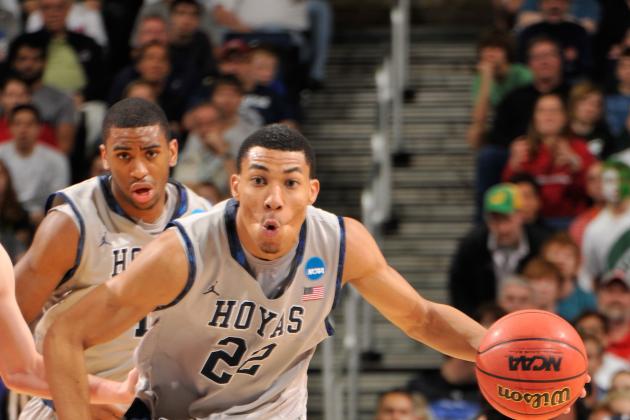 Jamie Sabau/Getty Images

Porter can't shoot much outside of 15 feet, but he's a good mid-range shooter who is a sneaky smart ball-handler and passer.
He'll only improve with a second season under John Thompson III and has potential to be an NBA starter down the line. Porter will never star in the league, but he'll definitely stick.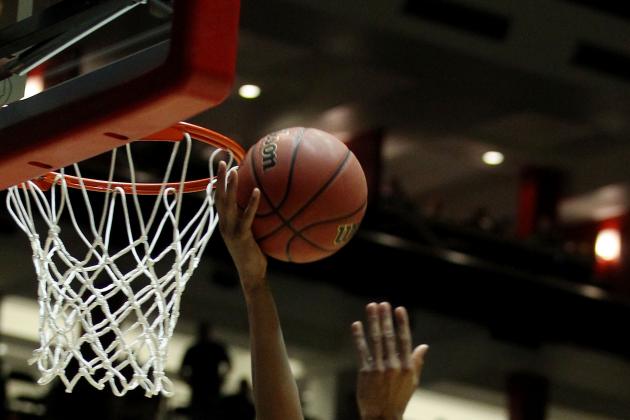 Christian Petersen/Getty Images

If the NBA made fluid substitutions legal, Roberson would never see the floor on the offensive and would never leave it defensively.
The Colorado forward is an elite athlete, rebounds well and plays hard on every possession. With the Lakers trying to get out of their Metta World Peace commitment, Roberson is an excellent replacement option.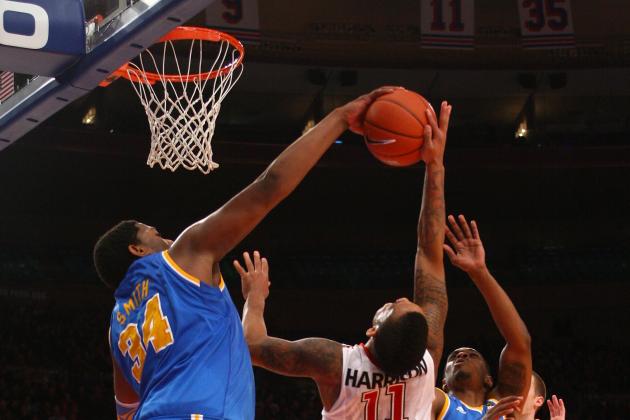 Chris Chambers/Getty Images

Like Florida's Patric Young, Smith is going to have to transition from "comically overweight" to "slightly overweight" for anyone to take him seriously as a prospect.
But at pick No. 25, Smith would have too much potential to pass up. He's a gifted low-post presence, often overpowering defenders to make up for his lack of elite athleticism. Smith will also have to prove he can play more than 17.2 minutes per game (which is probably a weight-related issue) if he wants to reach his mid-first round peak.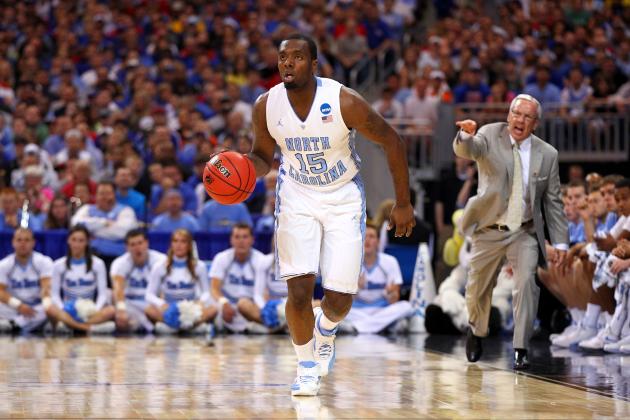 Dilip Vishwanat/Getty Images

Like his aforementioned teammate McAdoo, Hairston struggled to acclimate to his bench role for North Carolina, shooting an abysmal 30.9 percent from the field as a freshman. That rate is unacceptable for a shooting guard at any level, let alone an elite prospect of Hairston's caliber.
Regardless, the sophomore guard is an explosive athlete with a reputation for a sweet stroke out to the three-point line. Hairston will need to improve his ball-handling and show he can handle the collegiate game next season. If he does, the first round isn't out of the question. If he doesn't...well, getting your bachelor's degree from North Carolina isn't such a bad backup plan.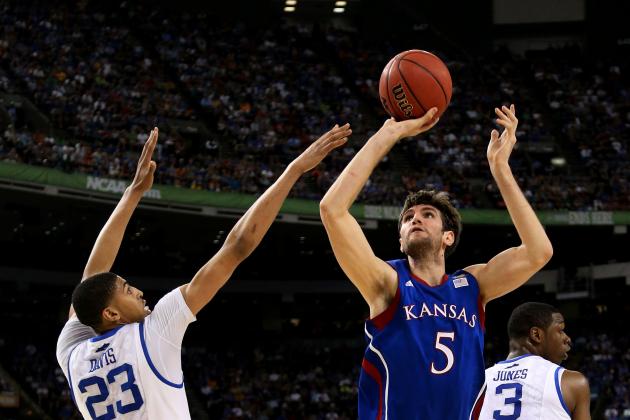 Ronald Martinez/Getty Images

Call it a premonition or me just being an over-reactive human being, but I've already decided that Miami's second-round draft choice (acquired in a trade with the Sixers) Justin Hamilton has no chance of making it at the NBA level.
So call in Withey, who lacks the lateral quickness to get to quicker players and isn't a super athlete, but surged on the scene last season for Kansas as an elite rebounder and shot-blocker. No one will ever confuse him with a star, but Withey should fare better than Cole Aldrich, the last Kansas center to be taken in the first round
After falling into former Baylor forward Perry Jones Thursday night, I looked over to my roommate and said, "The Thunder just stay winning, don't they?"
Abrines would be another "win" on the increasingly lengthy list for the Thunder. He's a fantastic shooter and decent enough athlete who could step in and do a poor man's James Harden impression if the team is forced to move the Sixth Man of the Year next season.
He won't be confused with anything resembling a defender, but the rest of his skills translate well over to the American game.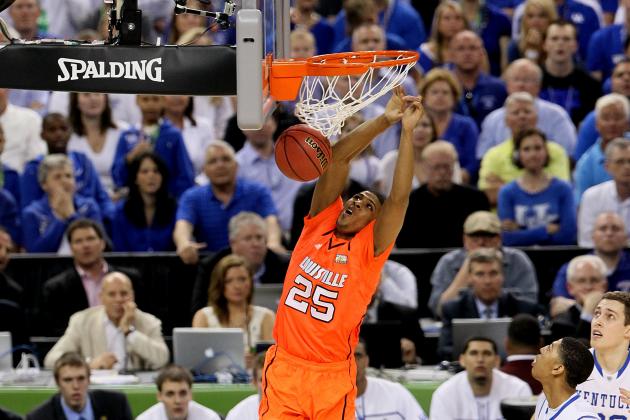 Jeff Gross/Getty Images

Blackshear is an elite athlete, but he could barely get off the bench during his freshman year at Louisville, averaging just 7.0 minutes per game.
As an NBA-ready athlete who explodes toward the rim after getting a first step, that raises some red flags. Couple that with him being only a passable shooter from the perimeter and his over-reliance on strength, and there are a number of reasons to be concerned about his first-round potential.
But with the Bulls being exceedingly weak at the shooting guard spot, he'd be the best player available at this point and could develop into a much better version of Ronnie Brewer.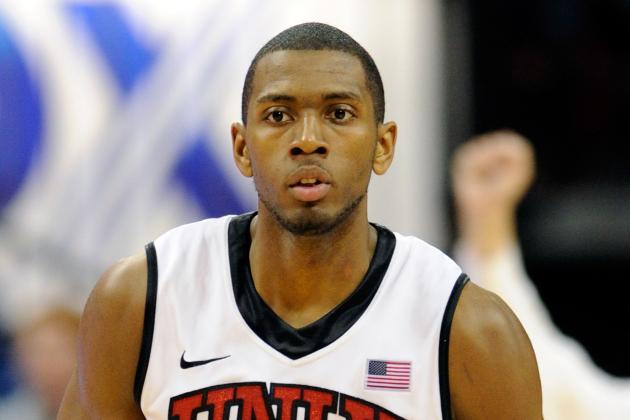 Ethan Miller/Getty Images

Because of being forced to sit out a season following his transfer from UCLA, Moser will be nearly 23 years old if he decides to come out after his junior season at UNLV, making this about the peak of his draft potential.
He's a great rebounder, smart defender and big-time athlete, but he still hasn't put enough strength on his frame. With Tim Duncan two or three years away from retirement, Moser could work for San Antonio in its rotation of guys to spell the aging star when he needs a break.