Derrick Rose and the 10 Most Indispensable Players in the NBA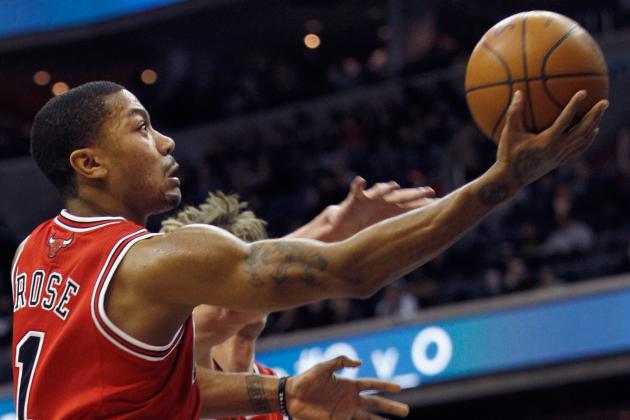 Rob Carr/Getty Images

There are some players who are true difference-makers on their respective team—whether it's the difference between being a lottery team and being a playoff team or the separation from a playoff team and a championship-caliber team.
These are the players that are indispensable to their teams. If they were lost for a prolonged period of time, it would be a critical loss to their team's postseason hopes.
Bear in mind these aren't the best players or even the most valuable. These are the most indispensable. These are the players whose production just cannot be replaced.
For example, while Dwyane Wade and LeBron James are easily two of the five best players on the planet, neither is on the list because the other is capable of carrying the team for a while if one gets hurt, as evidenced by LeBron James recent boost in production in Wade's absence.
It's not a slight to either to not be on here, it's a testament to both.
Also, I've taken history into account. Yes, Jeremy Lin has had a remarkable five-game run, but it's just that: a five game run. It's premature to call him one of the 10 most indispensable players in the game.
Begin Slideshow

»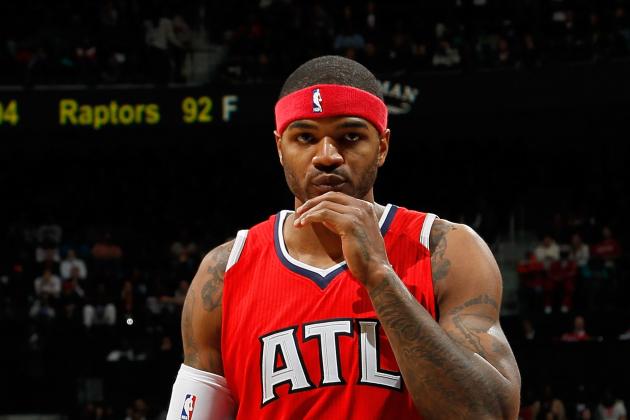 Kevin C. Cox/Getty Images

Josh Smith stepped up his game after Al Horford went down with a torn pectoral muscle. He's led the team to a 9-6 record without Horford, keeping them in contention for home-court advantage in the first round.
He might not have made the All-Star Game, but he is one of the most indispensable players in the league regardless.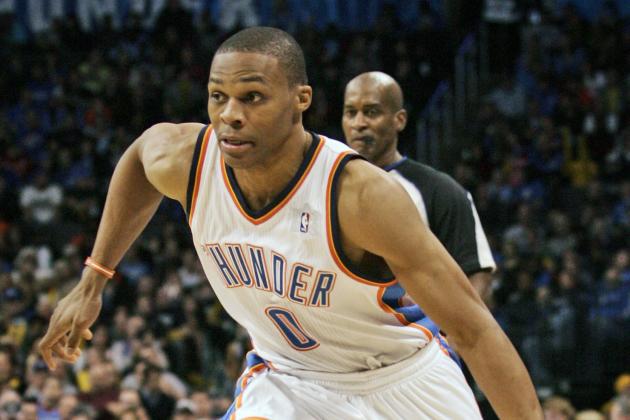 Brett Deering/Getty Images

Russell Westbrook is averaging 22.9 points, 5.7 assists and 4.9 rebounds a game. His backup, Erick Maynor, is out for the season. It's not just his production that lands Westbrook on this list, it's the fact that the Thunder effectively drop off from their first-string to their third-string point guard without him.
The next point guard in line is Reggie Jackson, who averages 11.1 points, 3.9 assists and 3.3 rebounds per 36 minutes. That's a steep fall in production. Kevin Durant might be the better player of the two, but for now, Westbrook is the more indispensable.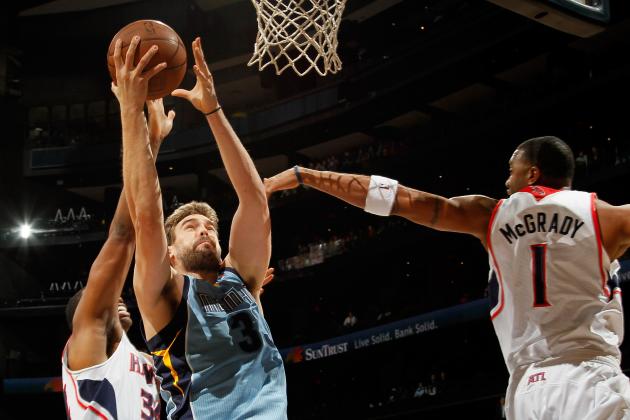 Kevin C. Cox/Getty Images

Marc Gasol and Zach Randolph formed one of the best big-man tandems in the NBA with both being All-Star-caliber rebounders and scorers. When they were both healthy, neither was indispensable because the other was there.
Now with Randolph gone for extended time, Gasol becomes impossible to replace.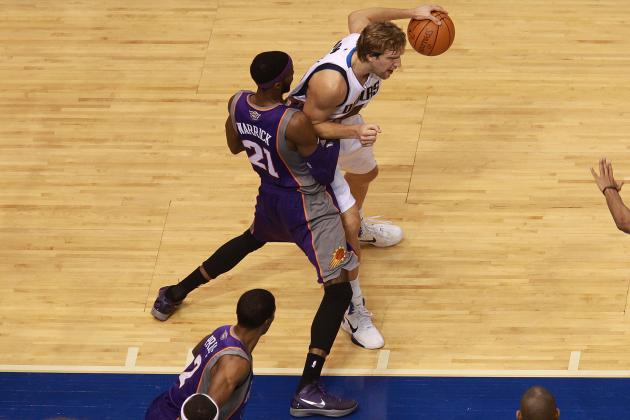 Ronald Martinez/Getty Images

Dirk Nowitzki is one of the truly great scorers in the history of the league and the Mavericks go as he goes. He shouldered the team and carried them to their first ever championship last season in one of the great postseason runs ever.
Then he came in out of shape this year and the Mavs were struggling until DIrk got back into playing shape. Now he's healthy and scoring and the Mavs are on a roll.
When Dirk is playing well, the Mavs are playing well.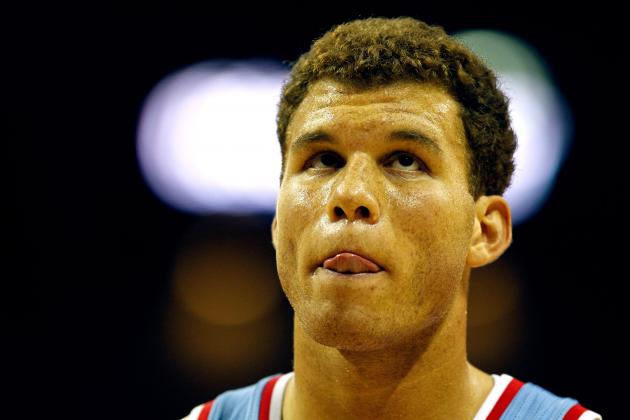 Streeter Lecka/Getty Images

Some people say that all Blake Griffin does is dunk. That's not entirely true. It might be all that you see from him on ESPN highlights, but that's not all he does. Granted, he does a lot of that, and that's a good thing, but he also has developed a bit of a jump shot.
About 38 percent of his field goals come from away form the rim. That doesn't begin to show the value of "The Quake" to the Clippers though. The team scored 13 points more per 100 possessions while he's on the court than when he's on the bench.
Perhaps even more surprisingly, they yield 11 points fewer while he's on the court than when he's on the bench as well. Additionally the Clippers shoot, rebound and pass better with their effective field-goal percentage, rebound percentage and assist percentage all going up with Griffin on the court.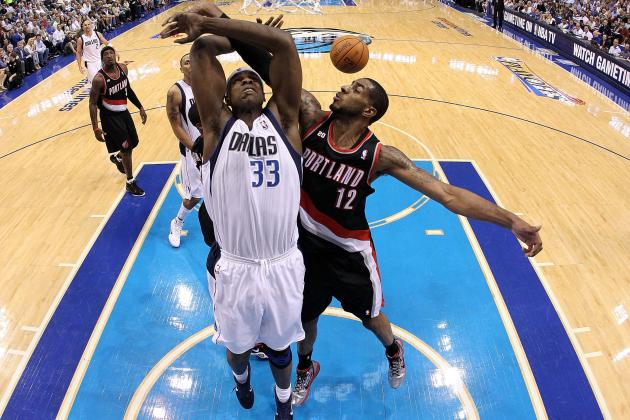 Ronald Martinez/Getty Images

LaMarcus Aldridge might be the best two-way big man in the game not named Dwight Howard. There are three players in the league right now who have a defensive rating of 99 or less and who are averaging 20 points per game or more: Aldridge, Howard and Kevin Love.
Of the three, Aldridge has the fewest points per play against.
On a team where big men getting injured is almost a hobby, Aldridge is a truly indispensable member.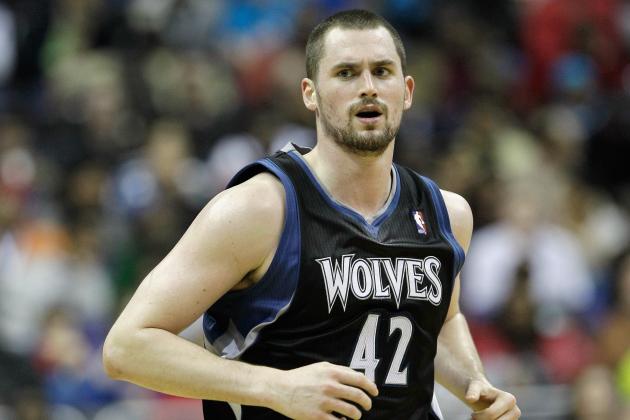 Rob Carr/Getty Images

Kevin Love has taken the 20/10 benchmark and made it into a 25/15. The only player with more games of scoring 25 points and 15 rebounds over the last season and a half is Dwight Howard.
Love does not look like the greatest player on the court while he's playing, but he's consistently in the right place, has impeccable timing and shoots as well as any big man in the league.
He is truly a special player and the Timberwolves have him locked up for years to come.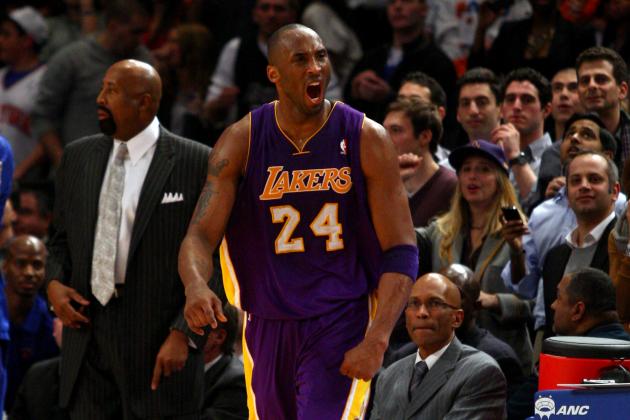 Chris Chambers/Getty Images

I could almost just say, "He's Kobe Bryant" and leave it at that.
Bryant is the greatest active player today. He is the Lakers. Their slim championship chances right now are bound to his ailing wrist.
When Bryant is on the court, the Lakers, as a team, have better assist, rebound and field-goal percentages and a lower turnover percentage. They score more and give up fewer points.
Without Bryant, they have no outside scoring threat and no real mid-range game. Essentially he's the entire backcourt and is utterly indispensable. The only reason he's not higher in the rankings is that the team's chances are relatively low.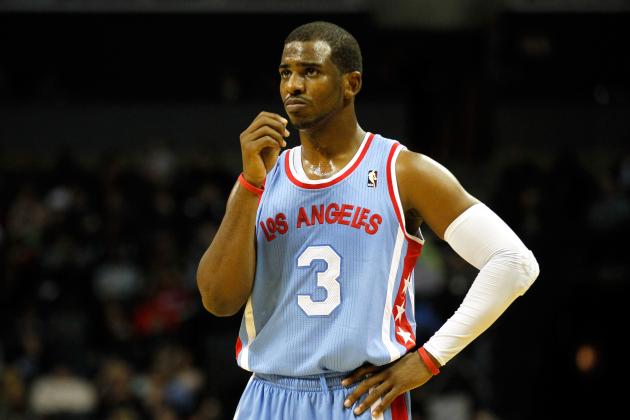 Streeter Lecka/Getty Images

Chris Paul's numbers go unquestioned. His 19 points and nine assists show he's one of the great players in the league right now.
Beyond that is his leadership. Paul has, as expected, turned the Clippers into one of the contenders in the West. He has made the Clippers a preferred destination for players looking to win a ring.
That the words "Clippers" and "ring" could even be brought up in the same paragraph says everything there is to say about him.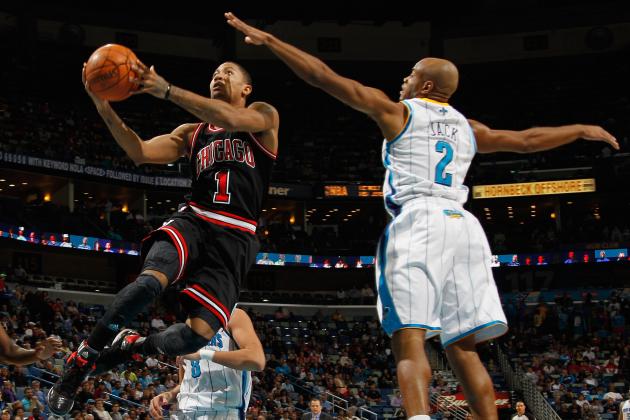 Chris Graythen/Getty Images

He's the MVP for a reason. He is the heart ad soul of the Chicago Bulls. His hatred of losing is reminiscent of Michael Jordan or Kobe Bryant. He simply refuses to acknowledge defeat until the game is over.
His back and toe problems are cause for major concern. His play, his leadership and his drive area all woven together to make Derrick Rose the most indispensable player in the NBA.