NBA Daily Worst: Derrick Favors Ejection, Josh McRoberts Elbow and More
January 20, 2012

Ronald Martinez/Getty Images
Welcome back to the Daily Worst, where we look at the very worst players and plays of the game each day. It's important to note here that there are not players or teams hated in the production of this article. 
Josh McRoberts' Errant Elbow
First up, we have the flagrant foul on Josh McRoberts, who seems to have a problem keeping his elbows from hitting other players in the neck/cranial area. He had a couple of games last year in the playoffs against the Chicago Bulls that were similar and one where an errant elbow earned an ejection.
In the video you can see the elbow to the throat of LeBron James which got him a technical, which spurned a litany of tweets like this one.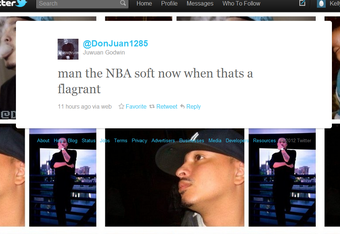 This is a ridiculous sentiment. Of course that's a flagrant "now." It's always been a flagrant, or at least since there have been flagrants. No, forearm shivers to the throat did not use to be routine plays. It's funny how many 18-year-olds "remember" how tough things were back when Larry Bird played. 
Here's a thought. Go up to a random 6'10", 250-pound man and ask him to throw a forearm at your throat. Then, if you can still speak at all, let me know that it's not a flagrant.
Actually, LeBron was pretty tough there. Maybe he's got a future in the WWE where the end of the match is scripted.
Matt Bolan's Premature Ejection
Matt Bolan might have a problem with premature ejection. He didn't do the Utah Jazz any favors when he ejected Derrick Favors for tossing the ball in frustration. Yes, I've heard and read the explanations that go through extensive efforts to vindicate Bolan by calling anything that has the ball going away from the player as "force." 
If that's the case, there should be about 24 ejections a game. 
Just watch the play yourself and tell me whether you're horrified by Favors' egregious outburst of anger. I mean, it's outrage like that ends up in squabbles.
Bear in mind that McRoberts didn't get tossed for elbowing LeBron James in the throat, but Favors gets tossed for generally tossing the ball away from himself. Something's off with the priority system here, but that's just me.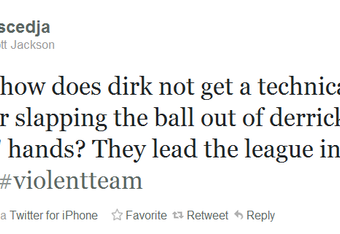 I have to agree with this tweet. It just seems sporadic at best, and favoritism at worst in how the technicals are applied here.
Dirk Nowitzki did nothing wrong, but Favors gets ejected? 
Worst Call of the Night
As bad as Bolan's call was, though, it wasn't the worst call of the night. That honor goes to Kevin Harlan for the dumbest play-by-play call of the night, if not the season. 
"A sack of potatoes?" Really? "Ride 'em cowboy!"
A setup like that and you can't come up with a "WESTlemania"? Come on, be a little more creative than "sack of potatoes" here.
In fact, leave your comment below about what would have been the best commentary for that play.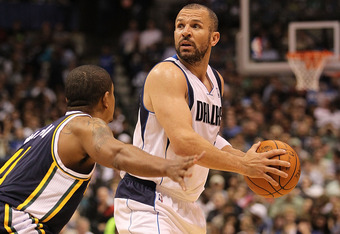 Ronald Martinez/Getty Images
Worst Performances of the Night
Every day we award the worst performances of the night. We give one for the worst overall performer and we give the "Bakers Award," for whoever makes the most turnovers. 
With limited games to choose from, the Bakers Award goes to Jason Kidd, who had six turnovers on the evening.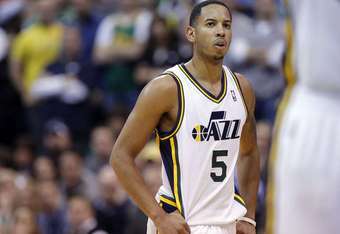 Worst performance of the night has to go to Devin Harris, though, who went 0-for-7 from the field, with one point, two boards and two assists in 22 minutes of play. 
Weekly Worst
Introducing the "Weekly Worst" where we'll feature the absolute worst, play of the week. Featured here has to be, I mean has to be Big Baby Davis doing his "Diaper not so Dandy" shtick and dropping drawer on the court.
I mean seriously. I did it not occur to anyone that putting Clown and Clowner together was going to lead to problems?