Impact NBA Players Who May Be on the Move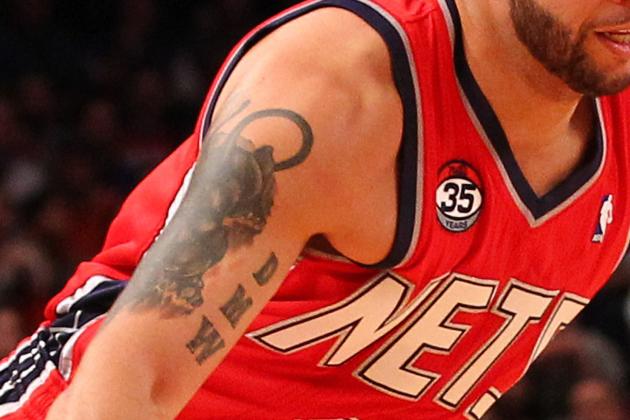 Al Bello/Getty Images

As the NBA season inches closer to the midseason All-Star break and the March 15 trade deadline, trade talks are going to become much more frequent.
For several teams, making a trade this season is a move that must be made in order to add a quality player or get out of difficult contract situations before the luxury tax penalty numbers raise in the next couple of seasons.
The following is a list of players who can make an impact on another team and who general managers must look to trade for a variety of different reasons.
Begin Slideshow

»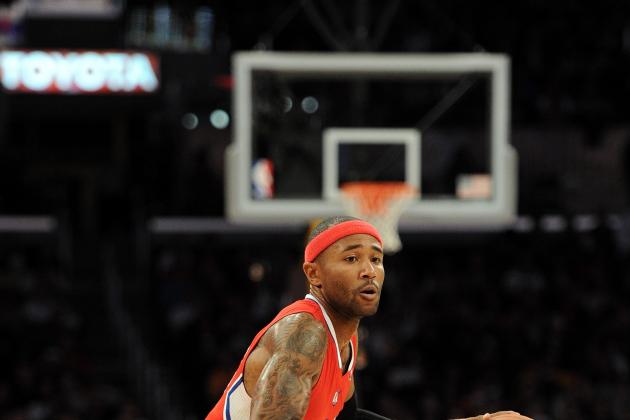 Harry How/Getty Images

The Chris Paul trade was great for the Los Angles Clippers, but not so great for Mo Williams.
With the addition of Paul and Chauncey Billups, Williams has been relegated to coming off the bench and sharing his minutes.
Additionally, the Clippers have Randy Foye on the roster and either he or Williams could be on the move.
Williams, who is owed $8.5 million this season and has a player option for next year at the same rate, seems like the logical choice to relieve the logjam at the point guard position.
Williams would be a nice addition to a team that is looking for a good starting point guard.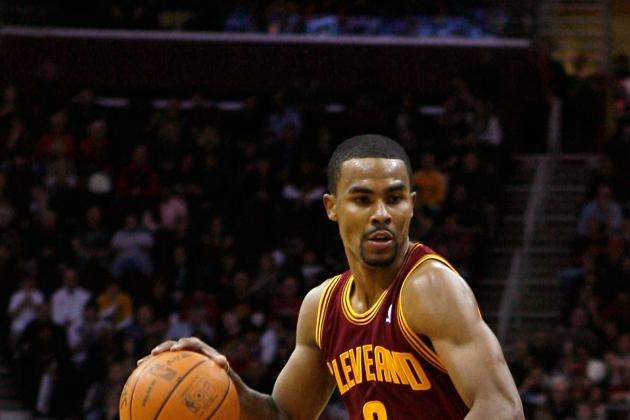 Mike Lawrie/Getty Images

Playing behind the first overall pick of the last NBA draft Kyrie Irving, Ramon Sessions has averaged 10.3 points and 4.8 assists in 22 minutes so far this season.
The Cavaliers may not be actively shopping Sessions at this time, but he will generate a lot of interest from teams looking to add a solid point guard for a playoff run in April.
Moving Sessions would leave Daniel Gibson as the second point guard, but a package deal with another player or draft picks could bring a more experienced player to Cleveland to fill another team need.
Sessions is due $4.2 million this season and has a $4.5 million player option on his contract for next season.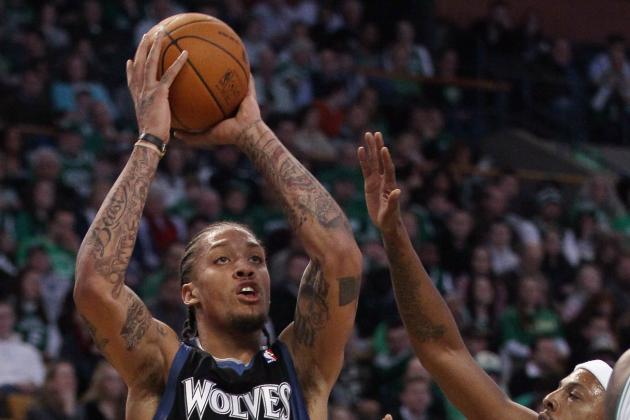 Elsa/Getty Images

Keeping Kevin Love in Minnesota is the top priority of the Timberwolves organization this season.
Unfortunately for Michael Beasley, this means that he becomes the player that will be shopped around and will be traded to another team.
Beasley, who was traded from Miami to make room for Chris Bosh and LeBron James, can't seem to catch a break, as he will once again be the player traded to make room for a star.
Beasley is making $6.2 million this year and has a qualifying offer of $8.1 million for next season.
Elsa/Getty Images

In a tweet sent out by Adrian Wojnarowski of Yahoo! Sports, there have been very recent trade talks involving O.J. Mayo.
Mayo is the player in the NBA who seems to always be on the trading block and this season is no different.
Mayo carries a fairly manageable contract of $5.6 million owed to him this season.
Instead of going to a contender, Mayo is likely to end up on a team who will miss the playoffs and be in rebuilding mode for the next few years.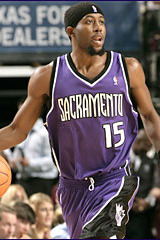 John Salmons returned to Sacramento for the second time on a draft night trade that also brought rookie Jimmer Fredette to the team.
With a strong group of young players who all share the same position as Salmons, it is very possible that he will once again be on the move.
The Kings are a young team who desperately need some veteran leadership.
At $8.5 million this season, Salmons is the Kings highest paid player, and his contract could be used to trade for another need.
He does have two more seasons left on his contract which may make him difficult to move.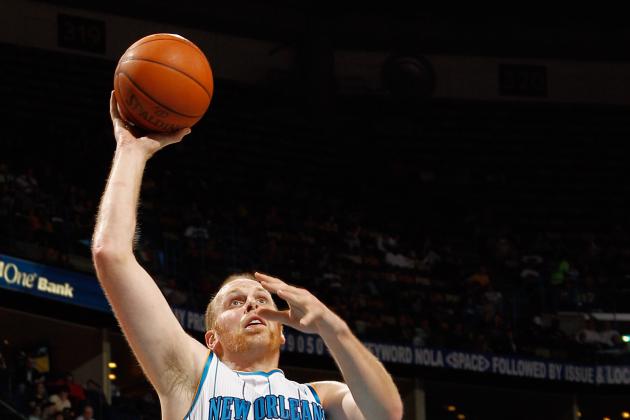 Chris Graythen/Getty Images

Chris Kaman is in the last year of a lucrative contract this season.
He is set to make $14 million and his expiring salary will be sought-after before luxury tax penalty numbers increase in a couple of seasons.
The New Orleans Hornets will not hesitate to shop this big contract and will look for young players and draft picks in the 2012 draft which is expected to be stronger than last season.
The Hornets will not be content to just let Kaman's contract run out and will try to find a trade partner for him.
Kaman is averaging 11.7 points and 7.9 rebounds per game this season for the Hornets.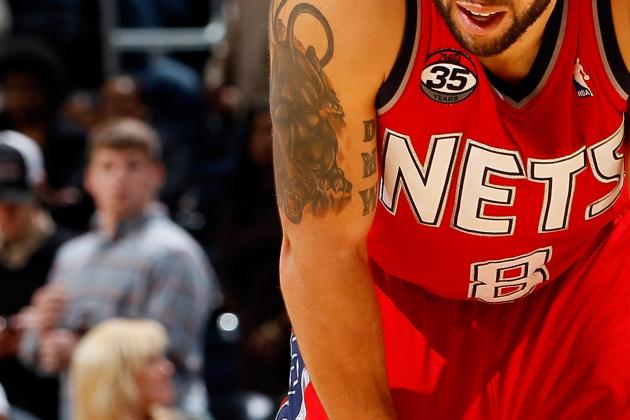 Kevin C. Cox/Getty Images

Deron Williams of the New Jersey Nets will be on the trading block only after the team realizes that they are not going to be able to acquire Dwight Howard.
Williams, who was involved in a trade deadline deal last season, will once again be moved in fear that he is going to leave the Nets in free agency anyway. Williams' departure would leave the team with nothing but years of rebuilding ahead of them.
Williams' numbers are down a bit this season, as he is averaging 16.9 points and 8.2 assists per game.
Both numbers are just below his career averages.
Despite his slight decline, Williams should have no trouble finding a team willing to pay him in free agency, and the Nets can not afford to let him walk away before that happens.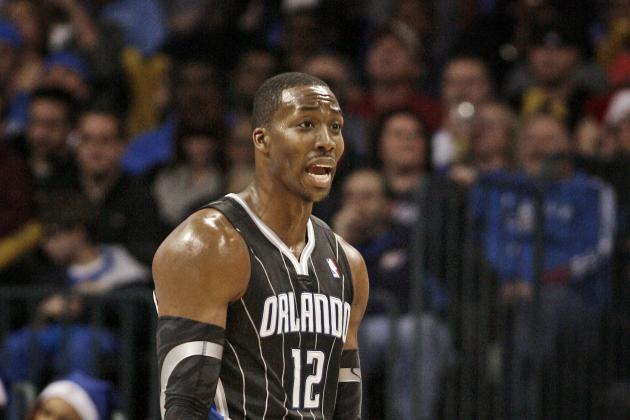 Brett Deering/Getty Images

No player has been the subject of more trade rumors this season than Dwight Howard.
The Orlando Magic are in a very tough spot with Howard and must decide if they will trade him before he hits free agency or take their chances that he stays with the team.
He is not firmly on the trading block at this time but could be as the season goes forward.
A lot depends on how well the Magic perform this season. The Magic are off to a good start at 7-3.
The better the team does, the more of a chance there is that Howard will stay.
Howard is averaging 20.5 points and 15.2 rebounds per game. He also has a $19.2 million player option available to him for next season if he so chooses.