NBA Power Rankings: James Harden and the Top 10 Sixth-Men in the League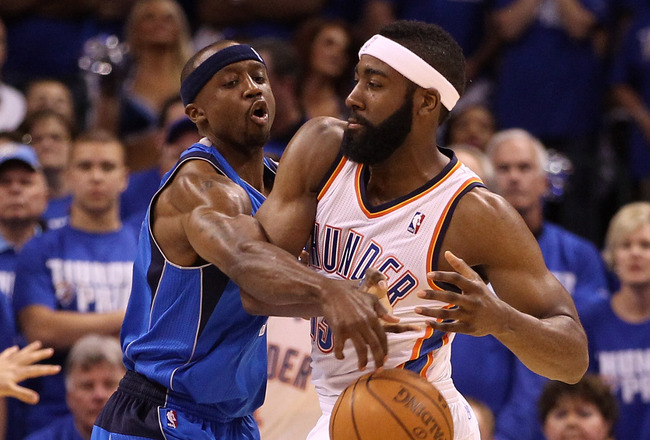 Christian Petersen/Getty Images
They are not superstars. They don't lead the league in scoring, or go to the All-Star game, or hear their names bellowed by the announcer at the start of a home game.
But no team is complete without one.
The role of sixth-man is one of the most important positions a player can occupy on an NBA team. Although the starters have always gotten most of the glory in the NBA, no team can succeed without a deep and cohesive bench unit with a sixth-man to lead it.
The Dallas Mavericks proved this by defeating the Miami Heat in the 2011 NBA Finals. The Heat had assembled one of the most dominant big-threes ever, and LeBron James, Dwyane Wade and Chris Bosh looked ready to win their first title together.
And they would have had it not been for the outstanding play from Jason Terry and the rest of the Mavericks' second unit.
Although Dirk Nowitzki was undoubtedly the star and leader of the Mavericks championship squad, the play of Terry and J.J. Barea was equally critical in tearing Miami's defense apart on the way to victory in six games.
Although Barea was extremely valuable for the Mavericks in the playoff run, the honor of the sixth-man role belonged to Terry, as each team can only have one. If you find that one of your favorite bench players has missed the cut, keep that in mind.
Without further ado, here are the top ten sixth-men in the NBA.
Honorable Mentions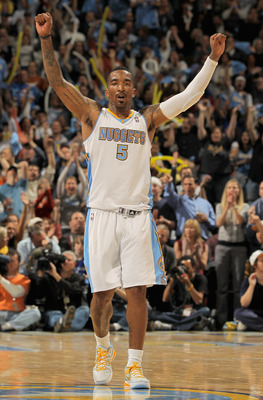 Doug Pensinger/Getty Images
Leandro Barbosa: 'The Brazilian Blur' is a speedy scorer who won the award following the 2006-07 season.
Ben Gordon: Gordon's production has dropped off as a member of the Detroit Pistons, but he is still a valuable shooter off the bench. He won the award in his rookie season (2004-05).
Carl Landry: A valuable post scorer, Landry provides spark off the bench and should be heavily sought after as a free agent whenever the lockout ends.
Courtney Lee: A lockdown defender and three-point marksman, Lee was very efficient in limited minutes for the Rockets last season.
J.R. Smith: He can light it up, but Smith's inconsistency and attitude problems have held him back from being a star. He will get a chance for a new start away from the Nuggets next season.
10. Glen Davis, Boston Celtics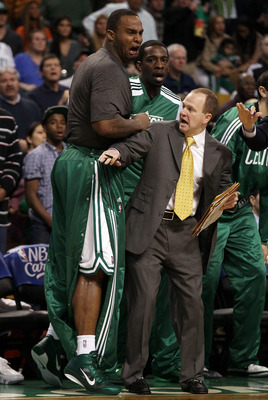 Elsa/Getty Images
2010-11 Stats: 11.7 PPG, 5.4 RPG, 0.4 BPG 29.5 MPG
Celtics fans may be shocked to see Glen Davis this low, but his disappointing performance in the playoffs this last season and lack of rebounding prowess dropped him a few notches on the sixth-man ladder.
Davis may not be the most athletic player in the NBA, to say the least, but he is an excellent post scorer with an impressive medium-range jump shot who has been a valuable weapon off the bench for the Celtics for the past few seasons.
9. George Hill, Indiana Pacers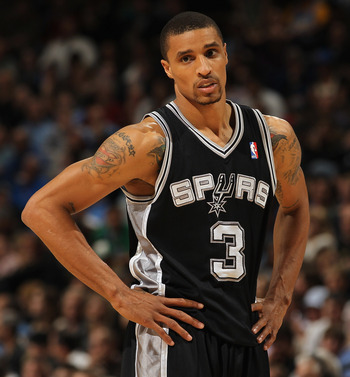 Doug Pensinger/Getty Images
2010-11 Stats: 11.6 PPG, 2.6 RPG, 2.5 APG in 28.3 MPG
George Hill was traded on draft night to the Indiana Pacers in exchange for Kawhi Leonard and Davis Bertrans, but he should continue his role as sixth-man on the Pacers.
Hill will back up and play alongside Darren Collison, and should be able to pick up his scoring as a member of the younger Pacers team.
Hill has yet to demonstrate particularly good point guard skills in the NBA, but he has proven to be a very valuable scorer and defender and should be a legitimate candidate for Sixth-Man of the Year on the Pacers.
8. Taj Gibson, Chicago Bulls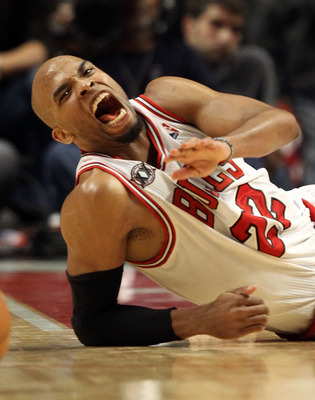 Jonathan Daniel/Getty Images
2010-11 Stats: 7.1 PPG, 5.7 RPG, 1.3 BPG in 21.8 MPG
Taj Gibson has greatly exceeded expectations in the NBA after being selected by the Bulls with the 26th pick in the 2009 Draft.
Gibson started for the Bulls during his rookie year, averaging 9.0 PPG and 7.5 RPG, but moved to the bench this past season with the arrival of Carlos Boozer.
Although Boozer is undoubtedly the superior offensive player, Gibson's superior defense and hustle won him significant minutes under defensive guru Tom Thibodeau.
Gibson should be a starter in the league before long, but for the time being he does a fine job as a defender and rebounder off the bench for the Bulls, while throwing in some vicious dunks as well.
7. Thaddeus Young, Philadelphia 76ers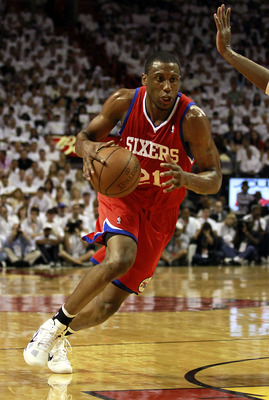 Marc Serota/Getty Images
2010-11 Stats: 12.7 PPG, 5.3 RPG, 1.0 APG in 26.0 MPG
Thaddeus Young is the definition of hustle. Young, an athletic forward out of Georgia Tech, leaves everything out on the court, playing solid defense, crashing the boards and throwing down vicious dunks.
Young has made the most of his minutes as a backup to Andre Iguodala and Elton Brand and brings much needed energy and versatility to the Sixers' second unit.
Iguodala is widely considered to be on his way out of Philadelphia, and Young will have a great chance to join the starting lineup for the Sixers in the near future.
In the meantime, though, Young will continue to contribute as one of the top sixth-men in the NBA.
6. O.J. Mayo, Memphis Grizzlies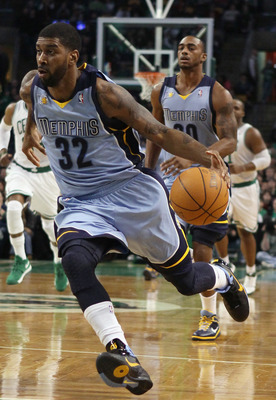 Elsa/Getty Images
2010-11 Stats: 11.3 PPG, 2.4 RPG, 2.0 APG in 26.3 MPG
Despite his star potential, O.J. Mayo currently finds himself stuck behind Tony Allen on the Memphis Grizzlies' bench.
Memphis coach Lionel Hollins felt that Mayo would fit better as a scorer off the bench, but Mayo clearly did not feel the same way.
As Mayo's confidence plummeted, so did his numbers, and his field-goal percentage dropped by over 5 percent from the previous season.
Though his efficiency may have decreased, Mayo is still a very capable scorer and should be a prime candidate for the Sixth-Man of the Year Award in 2012.
5. Jamal Crawford, Atlanta Hawks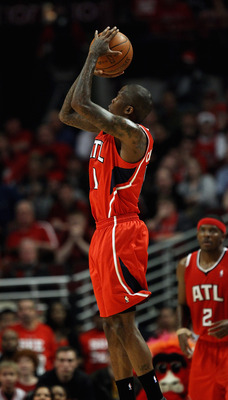 Jonathan Daniel/Getty Images
2010-11 Stats: 14.2 PPG, 1.7 RPG, 3.2 APG in 30.2 MPG
Jamal Crawford, who won the 2010 Sixth-Man of the Year Award, saw his numbers take a slight dip last season during his second year as a Hawk. Regardless, Crawford is still one of the league's top sixth-men.
Crawford is a creative, dynamic scorer who has arguably the best crossover in the NBA. He has provided the Hawks with a reliable secondary scoring option off the bench, and despite his much smaller contract, is considered the closer of the team over Joe Johnson.
4. Nicolas Batum, Portland Trail Blazers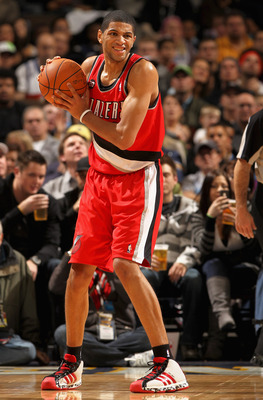 Doug Pensinger/Getty Images
2010-11 Stats: 12.4 PPG, 4.5 RPG, 1.5 APG in 31.5 MPG
Nicolas Batum spent the majority of last season as a starter on the Blazers, but with arrival of Gerald Wallace at the trade deadline, he was moved to the role of sixth-man.
Batum should continue to occupy that role next season, and could thrive offensively playing against the second-units of the league.
Batum is an excellent defender and an efficient scorer, but he has yet to develop the scorer's mentality that he needs to become a star.
Batum would be forced to focus more on scoring as a member of the bench unit, and as a result, his numbers could improve greatly.
3. James Harden, Oklahoma City Thunder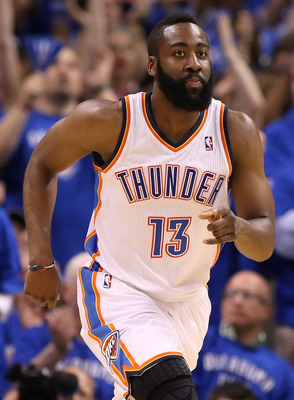 Christian Petersen/Getty Images
2010-11 Stats: 12.2 PPG, 3.1 RPG, 2.1 APG in 26.7 MPG
Despite a slow start to his second NBA season, James Harden picked up his play after the All-Star break, averaging 15.8 PPG for the Thunder while proving to be a reliable third scoring option off the bench.
Harden is not only a versatile scorer but also a serviceable facilitator and an improving defender.
He possesses deceptive explosiveness and a deadly three-point shot, and if he can improve his consistency, he has a great chance to win the Sixth-Man of the Year Award next season.
2. Lamar Odom, Los Angeles Lakers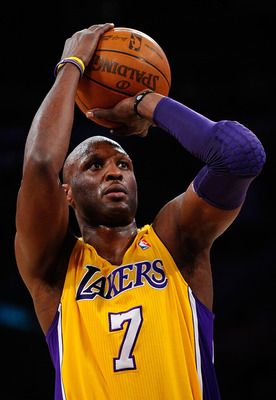 Kevork Djansezian/Getty Images
2010-11 Stats: 14.4 PPG, 8.7 RPG, 3.0 APG in 32.2 MPG
Lamar Odom had arguably his best season as a Laker last season, greatly improving his shooting percentages en route to winning the 2011 NBA Sixth-Man of the Year Award.
Odom is one of the most versatile power forwards in NBA history, and produced at a very high level last year in the role of point forward.
Not only did Odom average a near double-double, but he continued to dish out assists at a very respectable rate for a big man while also increasing his scoring average by close to 4 PPG from the previous season.
Although Odom was by far the best bench player in the league during the regular season, he was unable to match the postseason dominance of another sixth-man near the top of the West.
1. Jason Terry, Dallas Mavericks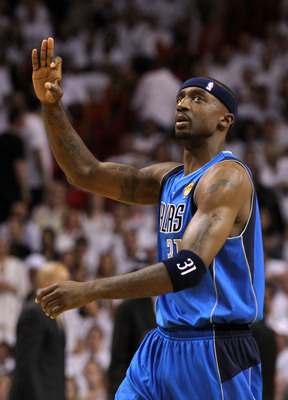 Ronald Martinez/Getty Images
2010-11 Stats: 15.8 PPG, 1.9 RPG, 4.1 APG in 31.3 MPG
Jason Terry was absolutely phenomenal in the Dallas Mavericks' championship run this year. Terry's shot has always been respected, but after hitting nine three-pointers in Game 4 against the Lakers, it deserves to be feared.
Terry won the Sixth-Man of the Year Award for the 2008-09 season, but was beaten out for the honor in the last two years by Crawford and Odom.
However, he showed in this year's playoffs that he is the top bench player in the league, upping his scoring average to 17.5 PPG in the postseason while competing against top defenders like Kobe Bryant, Dwyane Wade and Thabo Sefolosha.
Terry brought the sixth-man role to an all-new level during the playoffs, and his leadership, efficient scoring and clutch shooting were all pivotal in the Mavericks' victory.
Thanks for Reading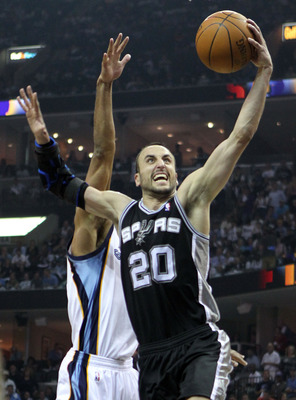 Andy Lyons/Getty Images
Keep Reading

Oklahoma City Thunder: Like this team?