NBA Stars Whose Legacies Are on the Line During the 2013 NBA Offseason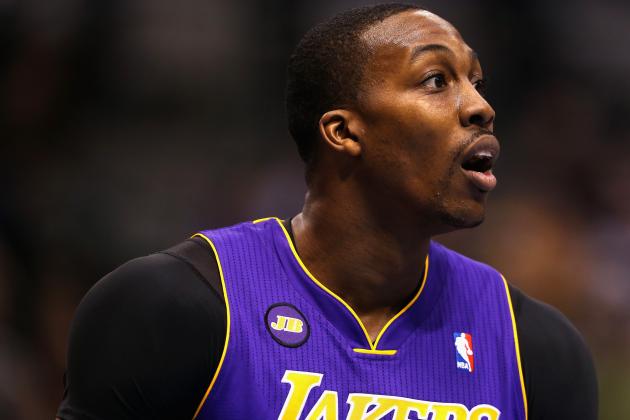 Ronald Martinez/Getty Images
Big decisions await Dwight Howard in the summer of 2013.
With Dwight Howard, Chris Paul and Josh Smith all slated to hit unrestricted free agency this summer, a hectic offseason of player movement is soon to be upon us.
As various studs make decisions that impact their short-term prospects, they'll also be defining their legacies in the long-term.
Whether players find themselves chasing championships or money, there's no denying that the summer of 2013 could wind up being a turning point for some of the league's most sought after stars.
Note: All statistics courtesy of Basketball-Reference unless noted otherwise.
Begin Slideshow

»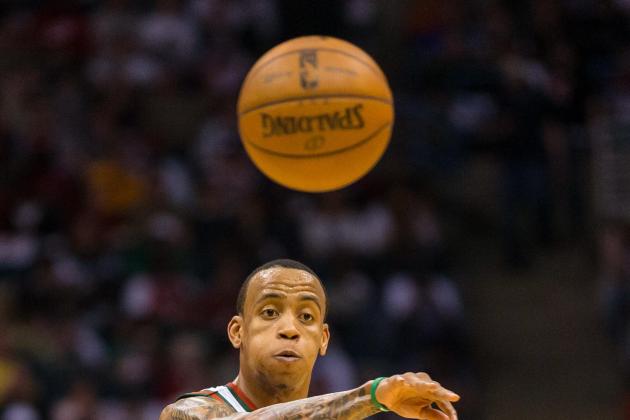 Jeff Hanisch-USA TODAY Sports

With the ability to decline his player option for next season (worth $11 million according to HoopsHype), Monta Ellis could very well hit the open market this summer.
Through eight seasons, Ellis is averaging 19.4 points per game on 45.6 percent shooting, but is a defensive liability who can't provide a team much else on the offensive end aside from volume scoring.
For Ellis the question is this: Will he chase big money that a star-needy team will presumably throw his way, or would he rather sign on with a winner at this point in his career?
With that said, this assumes that a team in the championship conversation will want to take a shot on Ellis, who has the ability to gut an offense with his questionable antics.
A reformation is in order for Ellis, one that can only take place if he has the opportunity to play under a coach with an appropriate vision for his future.
With the Milwaukee Bucks floating in basketball purgatory in the midst of a coaching search, it's time for Ellis to move on.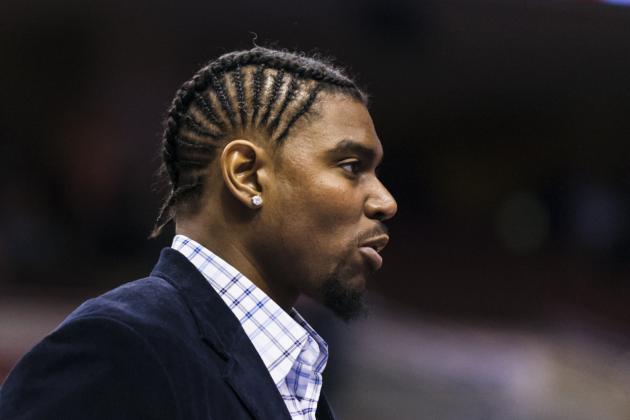 USA TODAY Sports

Of all of the stars whose legacies are on the line this summer, Andrew Bynum has the most to lose.
After sitting out the entirety of his supposed inaugural campaign with the Philadelphia 76ers, Bynum is set to hit the open market as an unrestricted agent.
Combine Bynum's knee troubles with his off-court antics, and securing that max contract that once felt like a formality may prove to be near-impossible.
And really, what incentive is there for a team to sign Bynum long-term at the max? His health in the long-term is no certainty, and his attitude was already a major concern.
Incidentally, the Sixers' future is on the line this summer as well. Not only are they in search of their next head coach, but letting Bynum walk could prove to be an admission that the franchise's decision to trade for the talented big nearly one year ago was a colossal mistake.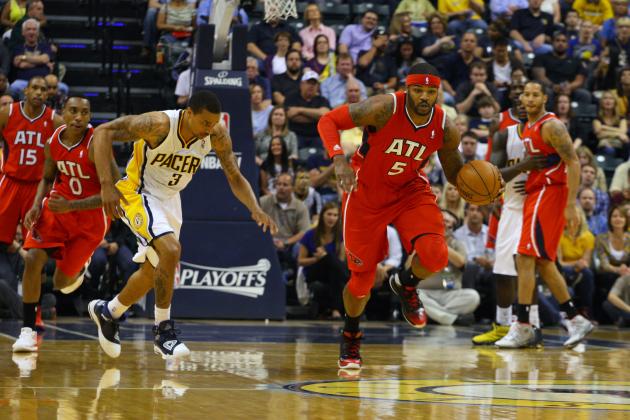 Brian Spurlock-USA TODAY Sports

While the book on Josh Smith has largely been written, the all-purpose combo-forward has a chance to write a few new compelling chapters with a change of scenery this summer.
Trade rumors swirled at the February deadline, but the Hawks stood pat, choosing to hold onto Smith instead of dealing him for less than equal value.
There's no doubting that Smith has established himself as a dynamic two-way wing during his nine years in Atlanta, but there remains a sense that he possesses potential that's gone untapped to this point.
A career 46.5 percent shooter, Smith could find himself a more efficient and effective weapon on a championship-caliber club where his strengths were being put to use alongside another superstar or two.
If an opportunity like that presents itself to Smith this summer, he'd be foolish not to take it.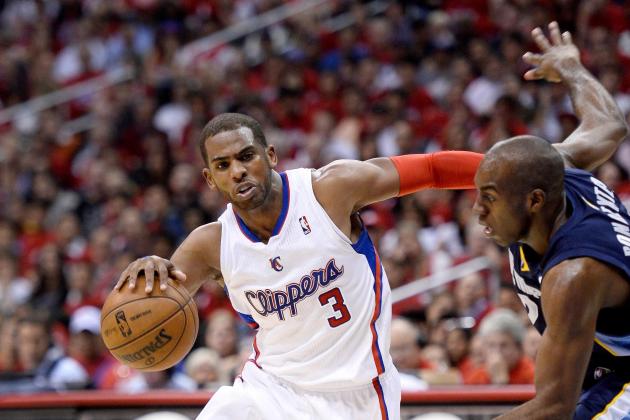 Robert Hanashiro-USA TODAY Sport

Among the upcoming class of free agents, there's no name that can trump Chris Paul's in terms of significance.
Paul, who led the Los Angeles Clippers to their first Pacific Division title in franchise history, did it all in his second season out West, averaging 16.9 points, 9.7 assists and a league-leading 2.4 steals per game.
While re-upping for five or six more years in L.A. would undoubtedly allow Paul and the Clippers to remain in contention for a championship, you have to wonder if the team's lack of postseason success these last two years has impacted Paul's thought process.
Although there aren't many title contenders with sizable cap room available this summer, a potential move to the Houston Rockets could be an intriguing one for Paul.
It's merely speculation, but according to HoopsHype, the Rockets only have $38,063,852 committed next season, which would allow them to make a legitimate run at Paul.
Paired up next to James Harden, the Rockets would instantly be in possession of the league's most talented backcourt.
Once free-agency gets underway on July 1, things could get very interesting for Paul and the Clippers.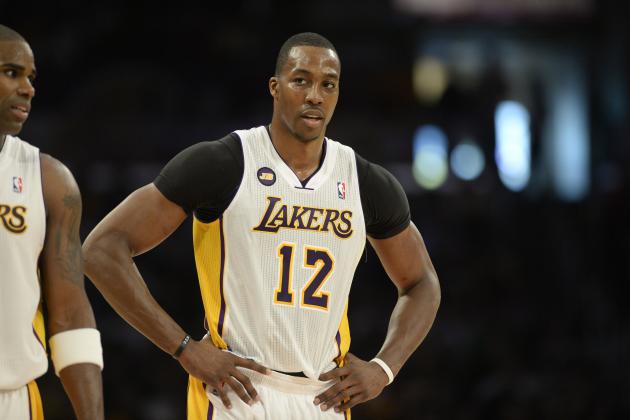 Richard Mackson-USA TODAY Sports

The good news for Dwight Howard is this: If he does choose to return to the Los Angeles Lakers, things can't get much worse.
On the mend from offseason back surgery, Howard acquitted himself nicely in the box score, averaging 17.1 points, a league-high 12.4 rebounds and 2.4 blocks per game.
Although it would be easy for Howard to walk away after a tumultuous first season in L.A., general manager Mitch Kupchak appears confident that his star center will return and build on his legacy in purple and gold (via ESPN's Dave McMenamin):
Kupchak, who has a more influential voice than most, said he was "hopeful" and "optimistic" the All-Star center will be back with the Lakers next season and beyond.

"I know in my heart that this is a place where I think he should be," Kupchak said. "We have a great legacy, great history of great players in this city dating back to when the franchise came here in 1960, and he certainly fits the mold."
Howard's return would signal a changing of the guard in L.A., as Kobe Bryant is readying to hand down the keys to the franchise to the enigmatic big.
With Howard the centerpiece of the Lakers' future, the front office would be able to build a team conducive to his strengths, piecing together a roster primed to compete for a title.